One of the most promising new West Coast rappers steps up.
LA rapper G Perico has announced his debut album All Blue will be released next week on April 28.
The album follows Perico's incredible 2016 mixtape Shit Don't Stop, one of our favorites of the year. Judging from the woozy title track, All Blue continues his modern take on West Coast G-Funk.
The video was shot in Perico's South Central neighborhood and has a distinct blue color palette which the rapper explains in a statement.
"The all blue visual is a first hand insight on all the different elements that set the tone in urban communities and how things can go from walking through the hood smiling and laughing, and then switch to events that alter life drastically in the blink of an eye," he says.
Take a look at the (amazing) album art and tracklist below and preorder All Blue here.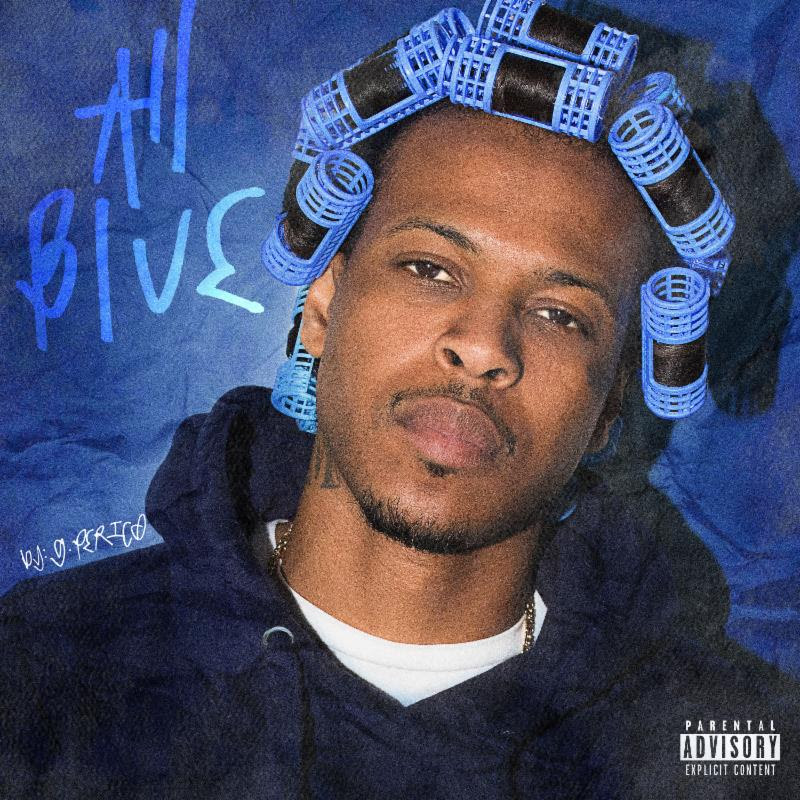 Tracklist:
01. 'Power'
02. 'All Blue'
03. 'Keep Ballin"
04. 'Right Now'
05. 'Westside Digital' [feat Sonny Digital]
06. 'Can't Play'
07. 'Turnin' Corners'
08. 'Gets My Stacks' [feat Polyester]
09. 'Dedicate'
10. 'Wit Me Or Not'
11. 'How You Feel'
12. 'Bacc Forty'
13. 'Alive Tonight'