Alpha Base includes its own FM synth.
Berlin boutique company Jomox has introduced a new analog drum machine, the Alpha Base.
According to designer Jürgen Michaelis, while the Alpha Base looks similar to its cult Xbase 09, 999 and 888 drum machines, this model is the "best-sounding and most versatile drum machine" the company has ever built.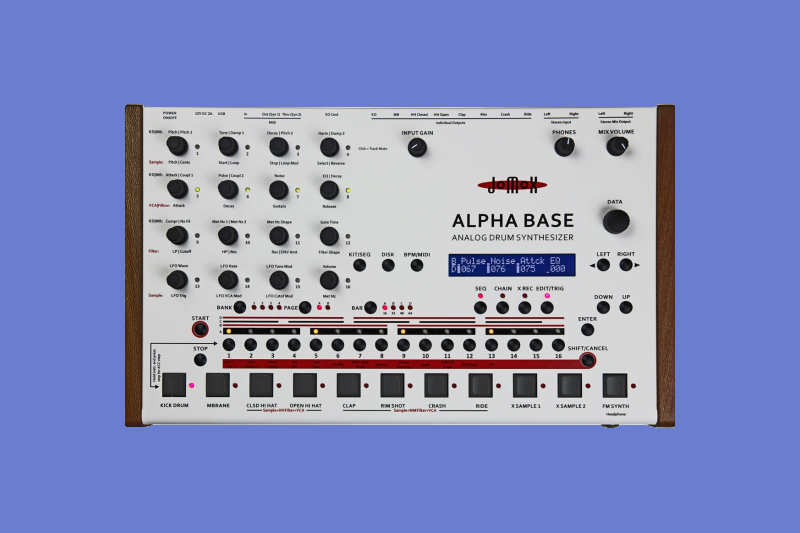 The Alpha Base costs an eye-watering €1,699 (approximately $1,847), but it has an impressive set of features. Kick drums, snares, percussion, bass and toms can be created with the onboard synth engine, and there are slots for sample-based percussion that can be uploaded from an SD card.
In addition, Alpha Base has its own FM synth on board that can create up to six voices. This takes the instrument into the realms of the all-in-one groovebox, such as Novation's Circuit – except a much more high-end take on the concept.
Effects can be added to each instrument individually, and the Alpha Base has eight dedicated audio outputs for tweaking drums in the studio individually. Watch Michaelis perform on the Alpha Base in the video via Lesindes below.
Alpha Base is available to buy direct from the Jomox website now. It's one of several new hardware drum machines to land in recent months, including Arturia's DrumBrute and the Elektron Digitakt.
Read next: The 5 best drum machines to turn you into a master beat-maker