Serato returns to music production with Serato Sample.
Digital DJ specialist Serato is launching a new sample plug-in.
Serato Sample is described as "a fun, fast, high-quality production plug-in", designed for chopping, time-stretching and shifting the musical key of samples.
It's not clear what Serato Sample does that devices such as Ableton Live's Simpler are already capable of, but Serato appears to be targeting audiophiles in its marketing.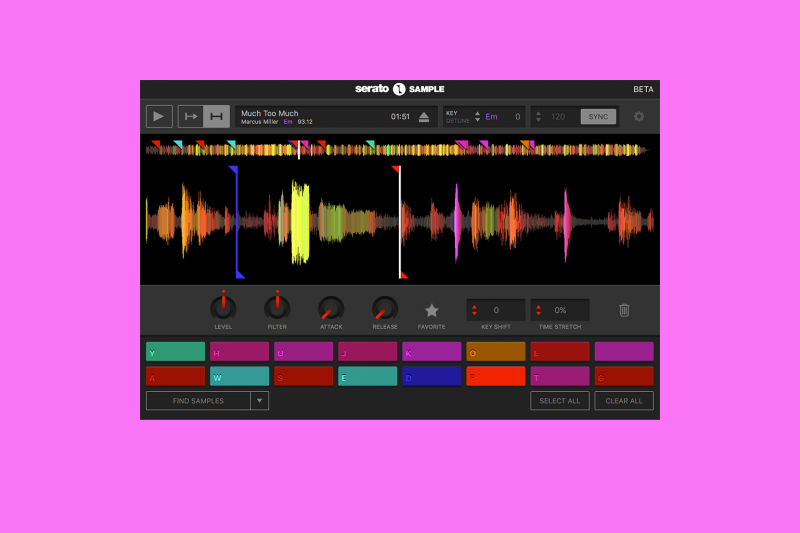 "Until now, producers have struggled to freely manipulate samples while maintaining high-grade audio quality," Serato claims in a blog post. "This has been solved with Sample, an intuitive sampling tool powered by Serato's original plug-in, Pitch 'n Time"
Its predecessor, Pitch 'n Time, was launched in 1998 as a device for the Pro Tools production platform, but Serato Sample is compatible with Ableton Live, FL Studio, Logic Pro, Maschine and anything else you can use a VST with.
Serato Sample is currently available as a public beta. Find out more at the Serato website and watch a video of the software below.
Read next: 21 great free sample packs for producers on a budget