Recorded over the last 10 years.
Deerhunter drummer and co-founder Moses Archuleta has announced his debut album, Lifetime Of Love, under the moniker Moon Diagrams will be released this summer.
The culmination of 10 years of work, Lifetime Of Love was made during his main band's steady ascension to rock stardom, but takes an introverted turn towards atmospheric techno to warped sample experiments and brisk avant-pop songs. The songs range from early recordings in the wake of Deerhunter's 2007 breakthrough Crypotgrams up to the final tracks which were completed earlier this year in his home of Atlanta.
Today you can hear 'The End of Heartache', which comes from a period between 2012 and 2015 following the end of Archuleta's marriage. The track brings to mind Deerhunter's rhythmic hypnosis but mixes in a Nile Rodgers-style guitar and a dreamy vocal. It's a good reminder that while Archuleta isn't as visible in Deerhunter as Bradford Cox or Lockett Pundt, his one songwriting credit for the band, 'Nothing Ever Happened', is arguably their biggest hit.
Lifetime Of Love is out June 30 via Geographic North, where Moon Diagrams appeared on an excellent Halloween compilation and Best Of Bandcamp pick last year, and Sonic Cathedral in the UK. Take a look at the artwork and tracklist below.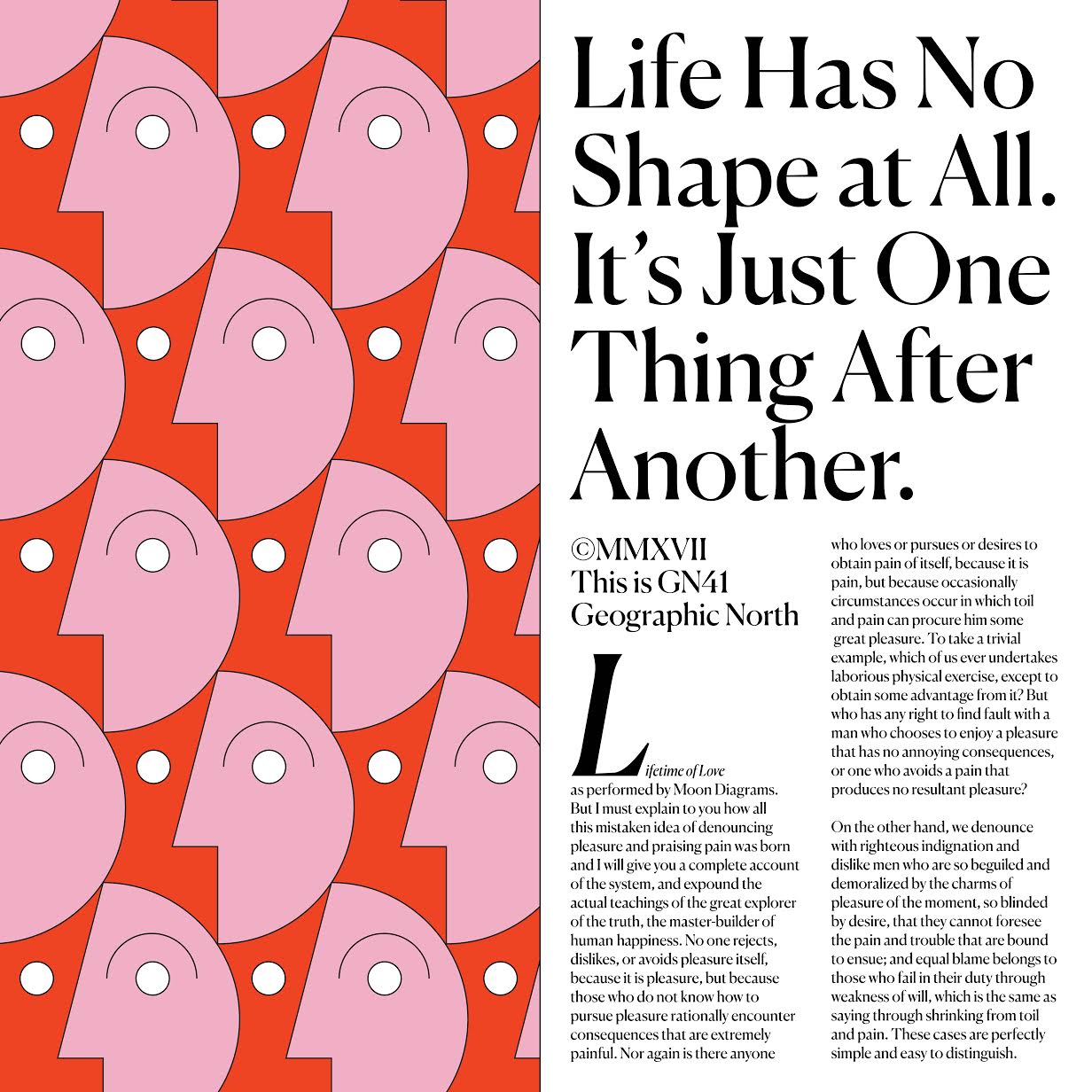 Tracklist:
01. 'Playground'
02. 'Moon Diagrams'
03. 'Nightmoves'
04. 'Blue Ring'
05. 'The Ghost and the Host'
06. 'Magic Killer'
07. 'Bodymaker'
08. 'End of Heartache'