Featuring last year's 'I Don't Believe You' as the first single.
Experimental folk singer Larkin Grimm has announced the new album Chasing an Illusion, her first since 2013's Soul Retrieval.
Grimm explained the album was inspired by Ornette Coleman and the powerful experience of attending his funeral last year. The album includes David Bowie-producer Tony Visconti on bass and was mixed with "the same dusty, unlabeled mixing board" as Bowie's Young Americans.
Today you can hear the album's first single 'I Don't Believe You' which Grimm originally released last year dedicating it to "all the survivors of abuse" after opening up about her own sexual assault.
"Through this music I strive to be free," Larkin said in a statement about the album. "Free from suffering, free from shame, free from inhibitions, free from language, free from hatred, free from oppression, free from gender, free from race, free from expectations.
The album's cover depicts Grimm naked and prostrated, which she explains is a traditional spiritual act of humility from a student to teacher.
"This gesture of humility and openness is extended to you, the listener, as I kneel before you on the cover of this album," she explains. "Ornette Coleman believed that every listener is equal, and no particular education is required to understand the language of the heart. I hope that this album will heal your pain as it has healed mine. I hope it will bring you closer to the divine."
Chasing an Illusion is out June 16 via Northern Spy Records. Find the artwork, tracklist and Larkin's tour dates below.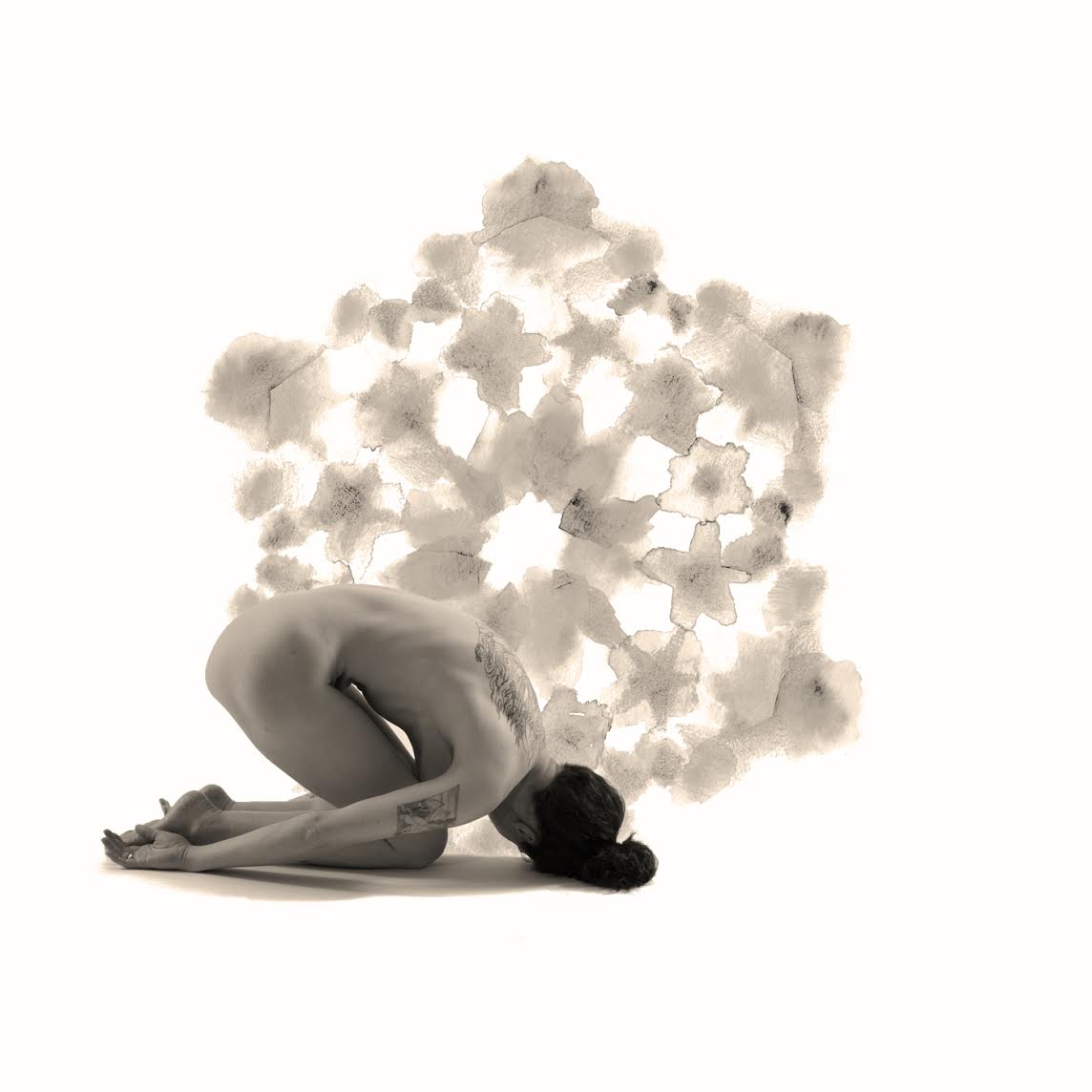 Tracklist:
01. 'Ah Love ​I​s Oceanic Pleasure'
02. 'Beautifully Alone'
03. 'Fear Transforms into Love​ ​(Journey in Turiyasangitananda)'
04. 'I Don't Believe You'
05. 'On the Floor'
06. 'A Perfect World'
07. 'Keeping You Alive'
08. 'Chasing an Illusion'
Tour Dates:
Jun 04 – Beckett, MA @ Dreamaway Lodge
Jun 08 – Brooklyn, NY @ Northern Spy x Northside Fest showcase
Jun 16 – Queens, NY @ Knockdown Center
Jun 18 – Boston, MA @ Studio 550
Jun 21 – Martha's Vineyard, MA @ Oak Bluffs Public Library
Jun 22 – Providence, RI
Jun 28 – Richmond, VA @ Strange Matter