The Godfather of Grunge spoke about the recordings in his 2014 memoir.
A long-lost Neil Young album, which was recorded at Malibu's Indigo Ranch Studios in 1976, is set to be unearthed this summer.
As Stereogum reports, Young fansite Thrasher's Wheat stumbled across Hitchhiker listed on online vinyl store Diverse Vinyl, with a release date of July 14. Hitchhiker's title track was officially released in 2010 on Young's Le Noise album.
An album cover, created by Young's long-time artistic collaborator Gary Burden and with a credit from art director Jenice Heo, has also been discovered. See that below, along with the tracklist.
As Thrasher's Wheat also points out, the Canadian legend wrote about Hitchhiker in his second memoir Special Deluxe, during which he recalled the recording process.
"I spent the night there with David and recorded nine solo acoustic songs, completing a tape I called Hitchhiker," he said. "It was a complete piece, although I was pretty stony on it, and you can hear it in my performances."
He continued: "Dean Stockwell, my friend and a great actor who I later worked on Human Highway as a co-director, was with us that night, sitting in the room with me as I laid down all the songs in a row, pausing only for weed, beer, or coke. Briggs was in the control room, mixing live on his favorite console."
Last month, it was revealed that the 'Old Man' artist is launching a streaming service called Xstream.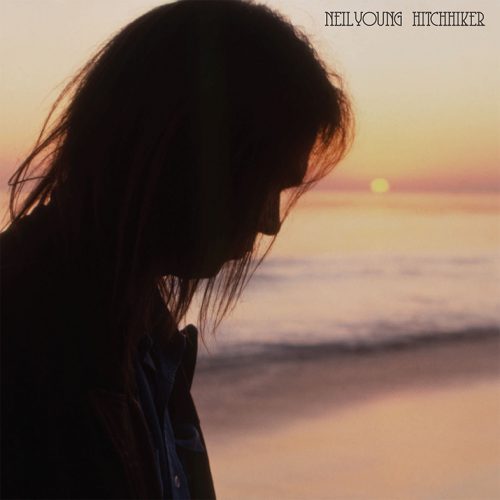 Tracklist:
01. 'Powderfinger'
02. 'Hold Back The tears'
03. 'Human Highway'
04. 'Hitchhiker'
05. 'Ride My Llama'
06. 'Lookout For My Love'
07. 'Lotta Love'
08. 'Fontainebleau'
09. 'Campaigner'