The must-hear releases that have lit up Spring 2017.
With the sun shining on both sides of the Atlantic and festival season in full swing, it's easy to be optimistic. Traditionally regressive, masculine gig line-ups are suddenly looking markedly different, showing a level of diversity that's been demanded in no uncertain terms. Club spaces, while still decidedly unsafe for many in the dance community, are at least being urged to maintain a level of accountability that should inform the next wave of radical improvements.
And even while sinister global forces threaten to snuff out free thought and diverse artistic expression, the run of releases piling up in FACT's inbox has rarely looked more encouraging. In just the last three months, we've been treated to career-defining material from veteran Japanese innovator Ryuichi Sakamoto, anthemic summer belters from London's J Hus, Jlin's forward-thinking footwork experimentation, a new Kendrick Lamar album and so much more bubbling just beneath the surface.
The following 25 records should serve to remind you that music's never been more absorbing, challenging and distinct. Whether you're into extreme noise, dusty house or club rap, there's something for everyone here.
---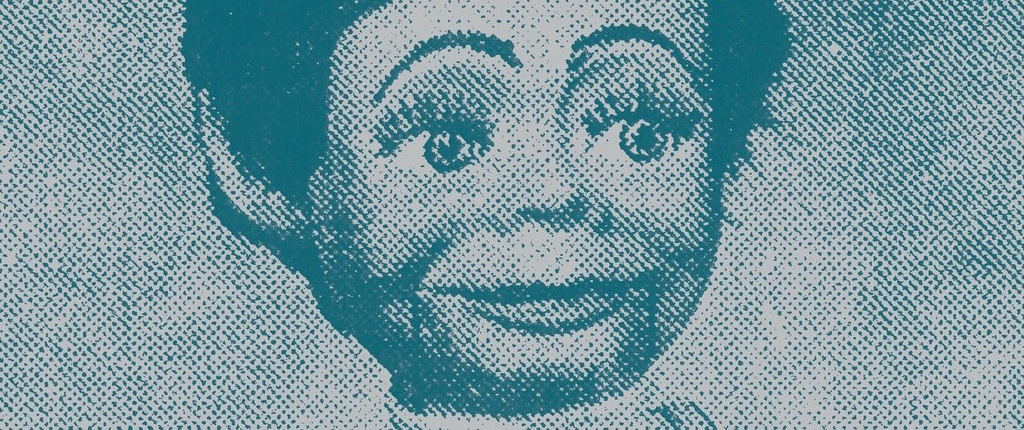 Aaron Dilloway
The Gag File
(Dais)
Despite leaving the band in 2005, Aaron Dilloway's maddening tape loops gave many of Wolf Eyes's finest records an unmatched psychotic, damaged soul. His run of solo albums might be even more impressive, despite being a rare occurrence – the last, Modern Jester, was released back in 2012. That might be a good thing: The Gag File is so terrifying, we're not sure we could take any more. The brief 36-minute runtime seems to stretch endlessly once you step into Dilloway's hall of cracked mirrors, incoherent murmurs, suffocating feedback loops and panic-inducing field recordings.
It's a record you get lost in — and not in the relaxing way. It's a labyrinthine journey, with Dilloway's alternately panic-stricken and rage-blind vocals cast as its Minotaur. At one point we just hear his pained screams, out-of-breath grunts and bashing fists, a sequence that will leave even a seasoned noise aficionado uncomfortable. Play it loud enough and Dilloway sounds like he's trying to rip his way out through your speakers; the genius of The Gag File is making you feel as if he just might. MB
---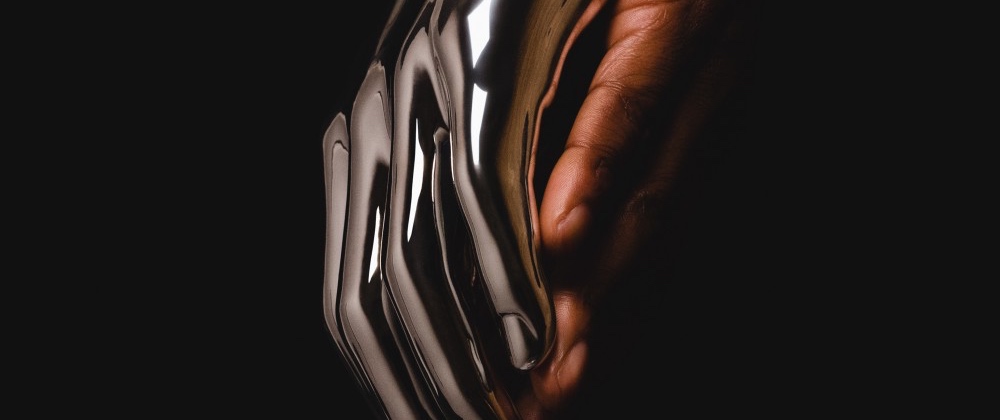 Actress
AZD
(Ninja Tune)
Sure, Hazyville may have been his most raw, Splazsh his most surprising and R.I.P. his most thoughtful, but AZD is pure, distilled Actress. It harks back to the now-legendary Thriller 12"s to reveal the thumping Afro-futurist heart that lies at the center of Darren Cunningham's bloodshot sound.
There aren't really highlights to skip to or low points to avoid. The album plays like a continuous groove, melting and solidifying at various points throughout, allowing familiar sounds – pulsing, funk-influenced basslines; Chicago house bleeps; the haunted echoes of electro and proto-hip-hop – to occasionally break through its noisy, tape-saturated membrane. Deconstructed? Nah. Decolonized, more like. JT
---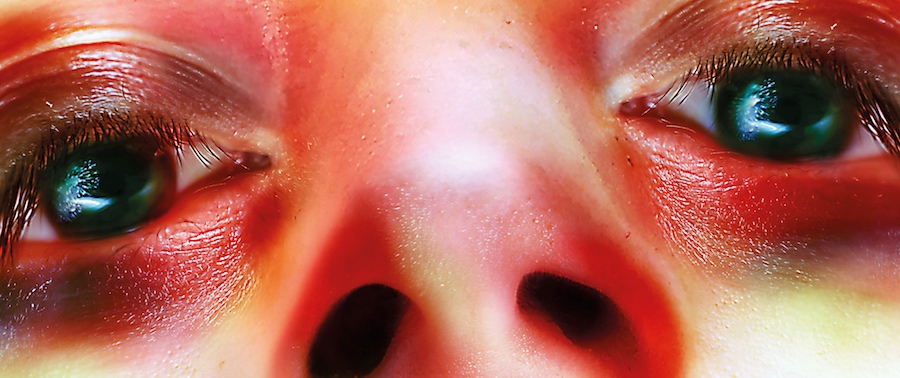 Arca
Arca
(XL)
Arca's self-titled third album walks a fine line between confrontational and classical – a feat very few artists have managed to pull off well. Here, Alejandro Ghersi peels back some of the layers that have defined his future-facing club sound to reveal a beautiful, and at times, vulnerable vocal – primarily improvised stories and sung in the Venezuelan artist's native tongue of Spanish – that can hit operatic, glass-shattering highs, while still dipping into the lower octaves (and screaming – at the live show) with equal measure.
Album openers 'Piel' and 'Anoche' introduce you to Ghersi's untreated voice, which he delivers with a kind of rawness that is relatively unheard of in this Auto-Tuned age. But there's still splendor to be found in the instrumental tracks: 'Castration', with its distorted percussion and alien-like synths, and 'Whip' prove that Ghersi is still a producer, first and foremost. Who knows what he'll cook up next, but it's bound to be meaty. ACW
---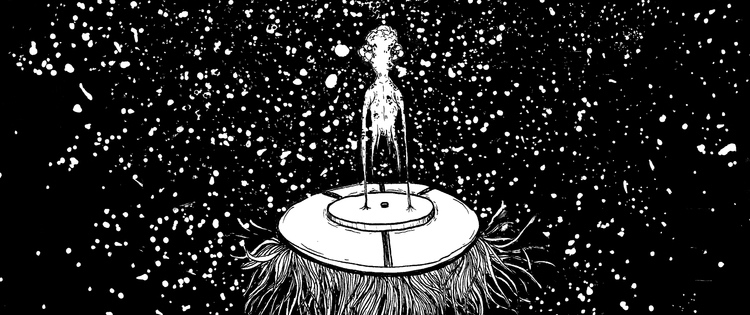 Biogen
Halogen Continues
(ТРИП)
Nina Kraviz's трип label has introduced several unknown names to a wider audience, not least Bjarki, whose techno star continues to ascend. The imprint's latest album-length project is a little more poignant, a collection of unreleased and little-known tracks from Sigurbjörn Þorgrímsson aka Biogen, an Icelandic producer who was deeply embedded in the country's hardcore scene in the early '90s and died in 2011.
While Bjarki's prolific output has dominated much of the conversation around Kraviz's label, it feels as if Biogen's music is more attuned to the Russian's anything-goes DJ style: jungle, electro and ambient music jostle for attention alongside 160 BPM acid tracks and '90s braindance rhythms that owe a debt to the early Warp roster. By the time you reach the end, you'll feel like you've been thrown out of a plane without a parachute, but it's worth it: most contemporary techno isn't half as adventurous as this. SW
---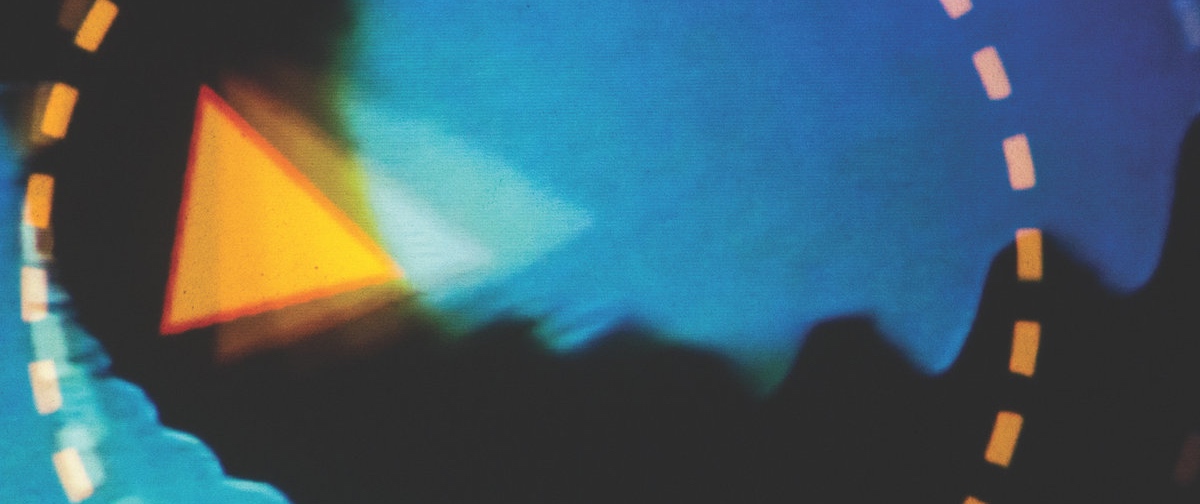 Caterina Barbieri
Patterns Of Consciousness
(Important)
Vintage synth music has enjoyed a renaissance in the last decade, from the re-emergence of early innovators like Suzanne Ciani to the popularity of Netflix's Tangerine Dream-influenced Stranger Things soundtrack. But few albums have hit us as hard as Caterina Barbieri's 70-minute opus, Patterns Of Consciousness.
On her debut full-length, Barbieri commands tsunami-height waves of arpeggiated analog synths. And whether twisting them into hypnotizing, impossible shapes ('Scratches In Readable Surface'), conjuring humid drones ('TCTCTF') or closing with an unexpected emotional resonance, she does so with a vision and skill far beyond her years. MB
---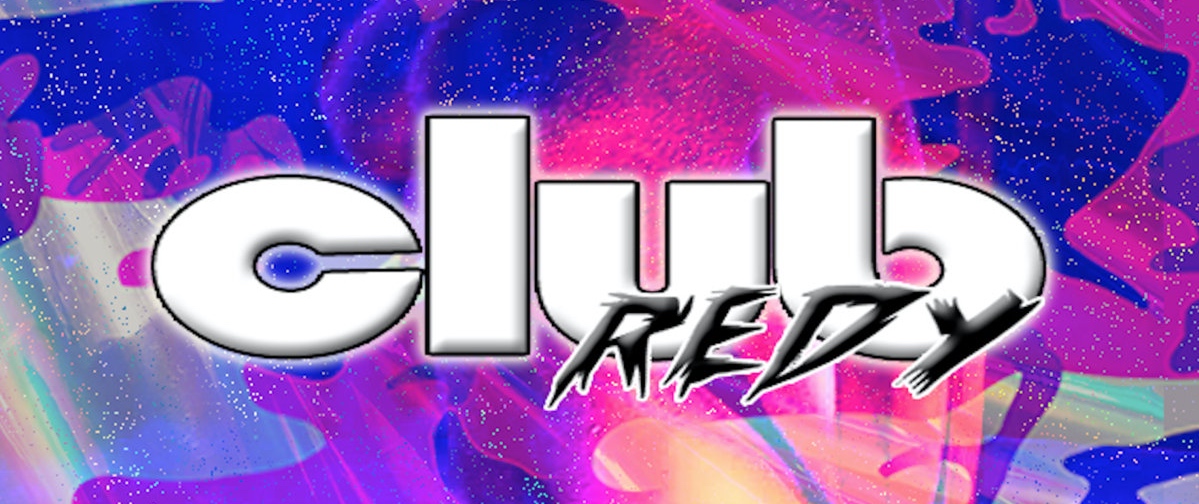 Chico Sonido
Club Redy
(Chico Sonido)
Self-described as "futuristic reggaeton", Chico Sonido's Club Redy is a blueprint for bringing Latin club music to the next level. Blending UK funky, rap and Afro-Latin rhythms, Sonido and his Freak City movement are torch-bearers of global fusion, blurring lines across dancefloors and dance forums.
It's a necessary wave in a sea of so much "tropical house", pop music's optimal alternative facts. But for Chico Sonido, that mess is no matter. "I want to be the underground that turns its own music into pop," Jose Rosas, aka Chico Sonido, told FACT earlier this year. "If all these underground sounds are going to the be ripped off by pop, I want to be part of the change where we're in charge."
It's all we can hope for when Luis Fonsi and Daddy Yankee's addictive 'Despacito' can only top Billboard's Hot 100 when Justin Bieber hops on a remix, leading Spotify to grossly dub him the next "Latin King". CL
---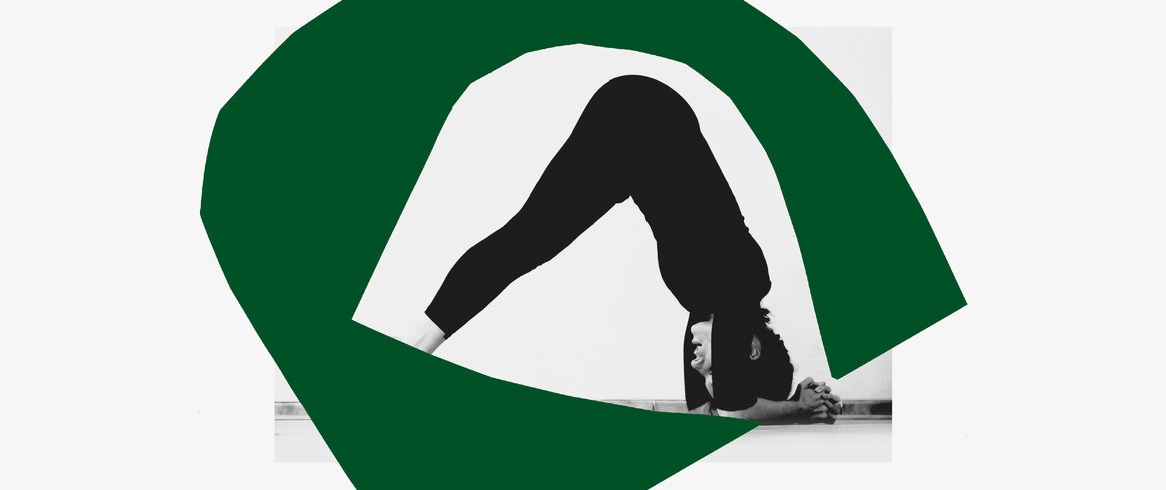 Felicia Atkinson
Hand in Hand
(Shelter Press)
Influenced by Delia Derbyshire, Robert Ashley, Philip K. Dick and J.G. Ballard, Hand in Hand might sound daunting, but it rewards the patient, inquisitive listener. Félicia Atkinson never opts for an easy solution, pushing against structure and established norms without ever descending into experimentation for experimentation's sake.
She highlights imperfections – the dying bleat of obsolete technology, the crack and stutter of her own voice, the atonal clatter of intuitively-played instruments – and sculpts them into flawless vignettes that lodge themselves deep in the psyche. Like the dystopian science fiction it references, Hand in Hand is bewitching, intense, meditative and at times, deeply unsettling. JT
---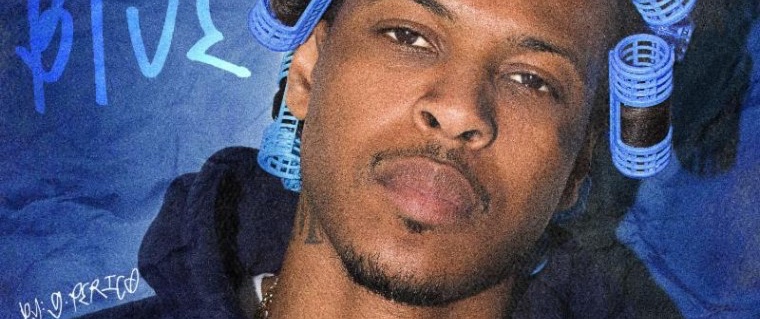 G Perico
All Blue
(So Way Out)
Despite claiming to see the world in all blue, G Perico manages to paint a strikingly colorful picture of South Central on his major label debut. His chilling street stories are punctuated with the kind of vivid details you just don't pick up as an onlooker. "Don't never walk with your back against traffic," he cautions on 'All Blue', warning of drive-bys. On 'Can't Play' meanwhile, Perico recounts the awkward side-effects of opiate abuse: "Pain pills in my system when my hip hurtin' / I get to itchin' and scratchin' when it start workin'."
But for an album that's ostensibly about suffering at the hands of a rigged system, All Blue is surprisingly hopeful, both lyrically and in its slick, decidedly West Coast sound. Perico raps with the knowledge of a player who's aware of every hand – he's got a daughter now, he's a legit businessman, and while he keeps one eye on the streets, he's careful to exercise caution – without preaching. JT
---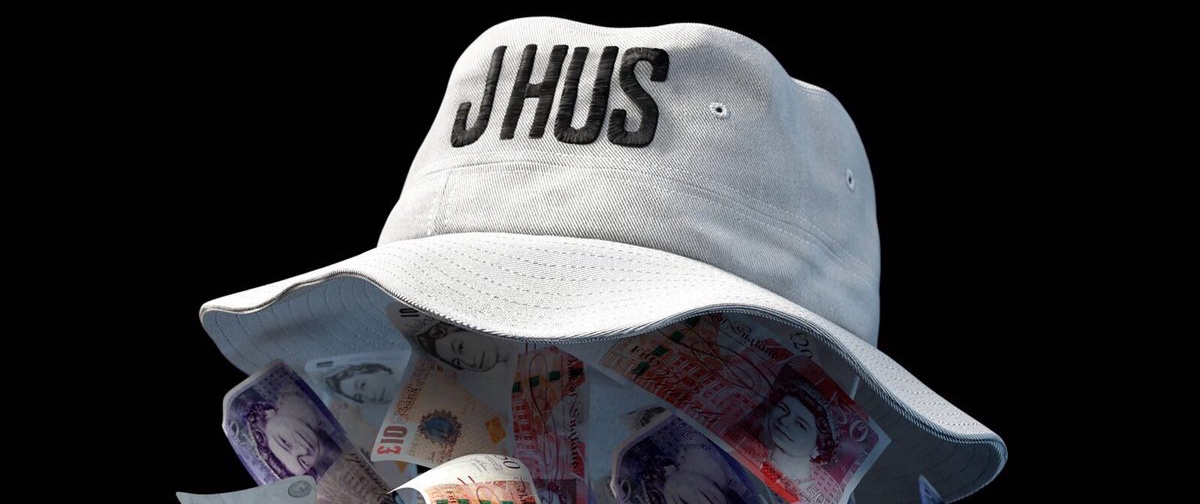 J Hus
Common Sense
(Black Butter Records)
It's easy to get academic in dissecting the success of J Hus. The Stratford star's suave blend of Afrobeats, grime and bashment on assured debut album Common Sense has been quite rightly labeled a musical manifestation of the cultural melting pot east London streets he grew up in. But listen enough to the sleek skirmish of 'Plottin', the melodic charm offensive of 'Like Your Style' or the Rick Ross-level luxury rap of that album's title track though, and you start to observe it's his self-deprecating persona and never-stressed style that pulls you in as much as his elastic, exceptionally modern diasporic sound.
Already climbing festival bills on the back of Common Sense, his ascent in the first half of 2017 has felt as speedy and as smooth as his party entrance and exit described in lead single 'Did You See': Hus came in a black Benz, left in a white one, leaving the competition shrinking in his rear view mirror. AH
---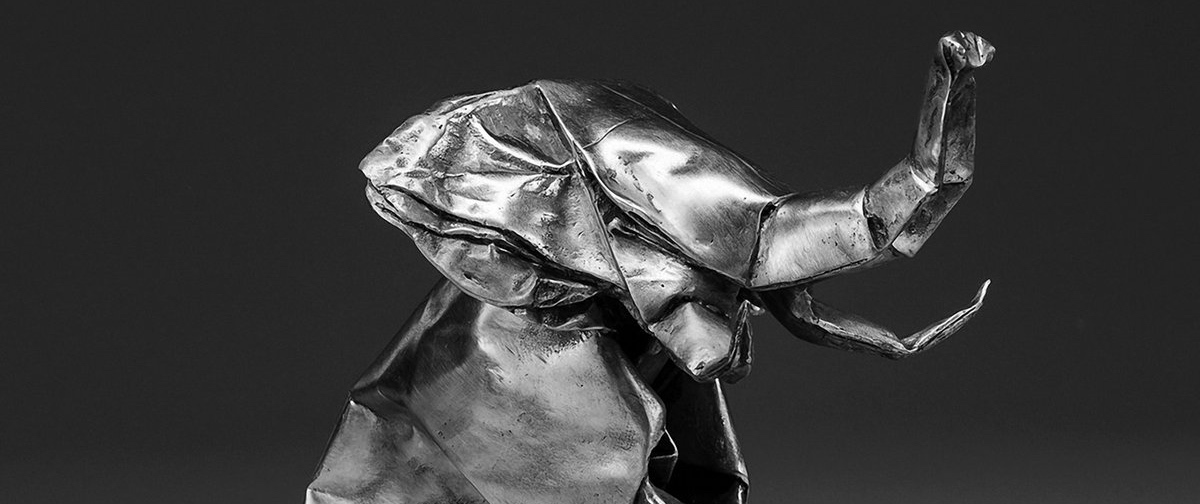 Jlin
Black Origami
(Planet Mu)
If Jlin's Dark Energy was the sound of a brilliant young virtuoso cracking apart the conventions of footwork, Black Origami finds her creating something wholly new from the pieces. The record exudes confidence from its vast atmosphere, fractal-like rhythms and worldly choice in collaborators.
Jlin enlists contemporaries (Holly Herndon), legends (William Basinski) and gives a platform to underground artists (Fawkes, Dope Saint Jude) whose position she can certainly relate to. Despite this impressive list though, Jlin's vision is so specific, you'd never know there was anyone else involved. Everything folds to Jlin's commanding vision and Black Origami proves she's incapable of sounding like anything but herself. MB
---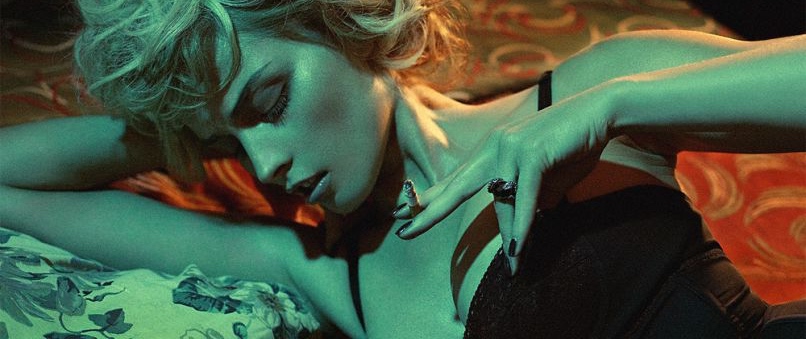 Johnny Jewel
Windswept
(Italians Do It Better)
Learning that Johnny Jewel had destroyed every copy of the long-awaited Chromatics album Dear Tommy was an easier blow to bear after he released his Twin Peaks soundtrack-cum-solo album Windswept. A spiritual companion to Angelo Badalamenti's iconic score for the original show, Jewel's spring solo effort is an apt parable for The Return: the presentation is distinctly modern, but the feel is classic.
It is also a brilliant way to expose an array of work from Italians Do It Better to an audience who might be coming to Windswept just for the Twin Peaks songs. Johnny Jewel tracks sit side-by-side with new work from Chromatics, Glass Candy, Desire, Symmetry and new project Heaven, as well as a new iteration of Chromatics' head-tilting cover of the standard 'Blue Moon'. Windswept is a luscious illustration of Johnny Jewel's world, a bountiful balm to soothe the Dear Tommy wait that endures. CL
---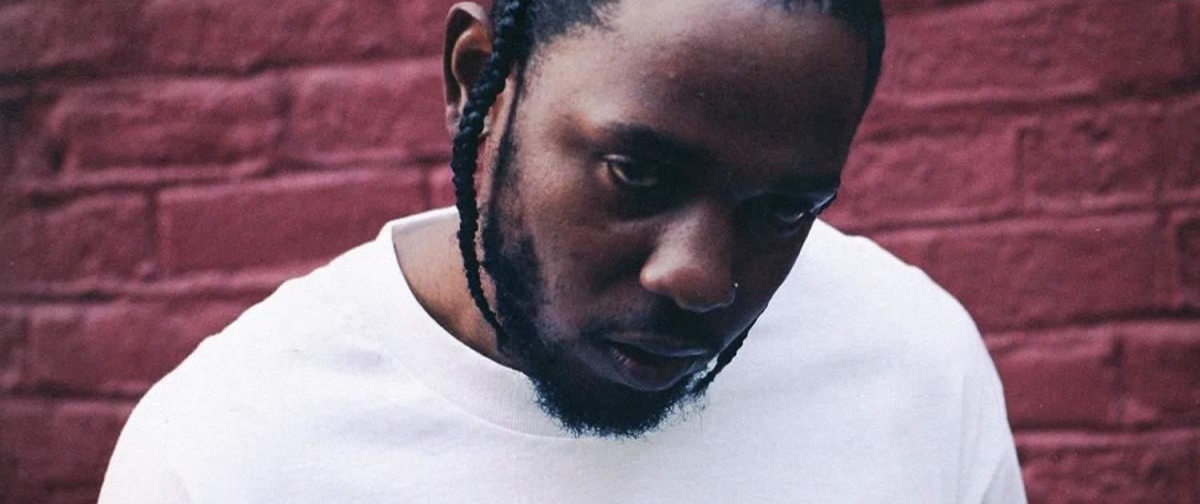 Kendrick Lamar
DAMN.
(TDE/Interscope)
Unpredictability is one thing you can count on when it comes to Kendrick Lamar. After sideswiping us with experimental jazz on 2015's To Pimp a Butterfly before unleashing a compilation of his unreleased gems less than a year later, his latest is another pivot. DAMN. is just as muscular and fearless as any of Kendrick's other work, but this plays with a divergent combination of mixtape anxiousness (replete with DJ tags courtesy of the legendary Kid Capri) and the focus of someone always looking to outdo the expectations.
Yes, that is Rihanna rapping on 'LOYALTY.'; no, you didn't miss the U2 appearance on 'XXX.', Bono's turn just sounds unlike anything you've heard him do before. Where rival Drake flexes his relevancy while using artists like 21 Savage and XXXtentacion as his own rap blood boys, Kendrick takes his flashy guests and makes them work for him. It is why we expect him to be the best — because he is always working with the unexpected. CL
---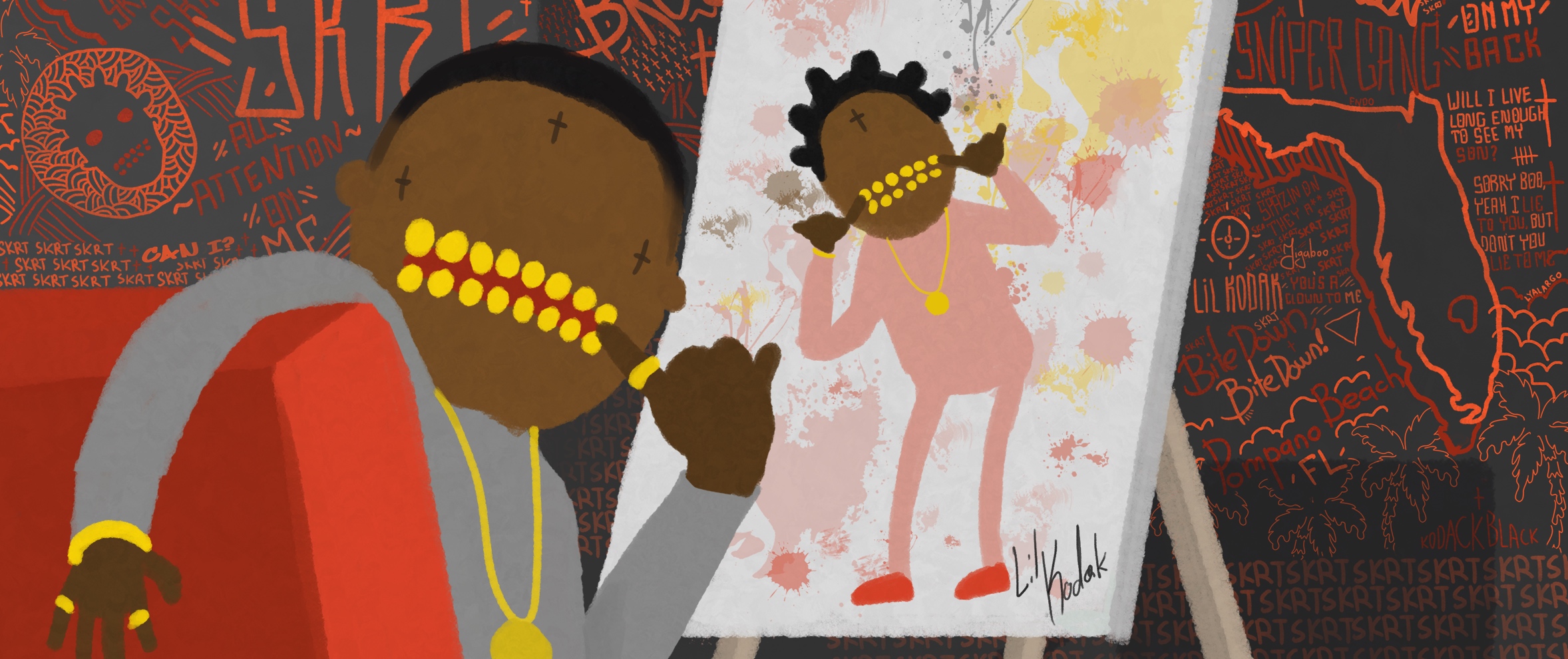 Kodak Black
Painting Pictures
(Atlantic)
Plenty of Kodak Black fans were disappointed when Painting Pictures, the beleaguered Florida rapper's debut studio album, finally emerged. It's not that it wasn't good – far from it – but for many it lacked the grit, anger and sadness that dripped from breakout mixtapes Institution and Lil B.I.G. Pac.
They were expecting the wrong record. Painting Pictures works because it's not simply a charged full-length from a much-hyped rapper desperate for attention. It's an expertly-curated low-key country rap classic, blessed with the kind of earworm melodies and chiming piano licks you'd expect from vintage UGK or Outkast, but touched by Kodak's pained, feverish flow.
When Bun B confidently utters, "Everybody wanna be a rapper / Shinin' like a boss on stage / But it's gonna take more than some YouTube likes / and a goddamn IG page," you know who he's talking about. And it ain't Kodak. JT
---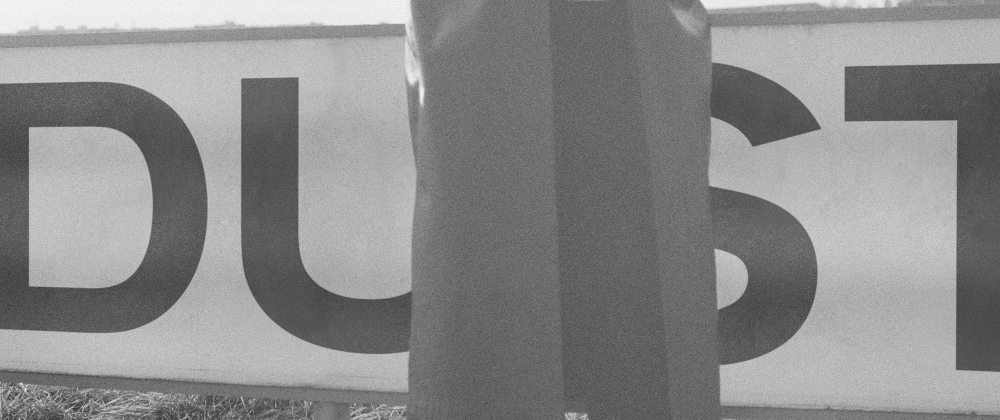 Laurel Halo
Dust
(Hyperdub)
Like Arca's Arca, Laurel Halo's third album also explores the human voice. But while Arca explores largely organic territory, Halo fashions a musique concrete mosaic of vocal cut-ups and robotic reveries.
On Dust, Halo embraces collaboration, an unexpected development for the famously solitary artist. "I got sick of working alone — it's such an isolated practice," Halo told The New York Times. Recorded over two years at the EMPAC performing arts center in upstate New York, Dust absorbs contributions from humanoid J-pop star Hatsune Miku, percussionist Eli Keszler, Lafawndah, Julia Holter, recent FACT Rated artist Klein, $hit and $hine's Craig Clouse and more.
In contrast to the stuttering electronics of 2015's In Situ, Dust switches through 11 art-pop expositions that at times plug into the breezy melodic tendencies of Deerhoof or Dirty Projectors, from the dissonant wisps of tenor saxophone on 'Arschkriecher' and 'Moontalk's warm tropicalia, to the deconstructed elevator muzak of 'Nicht Ohne Risko.' ACW
---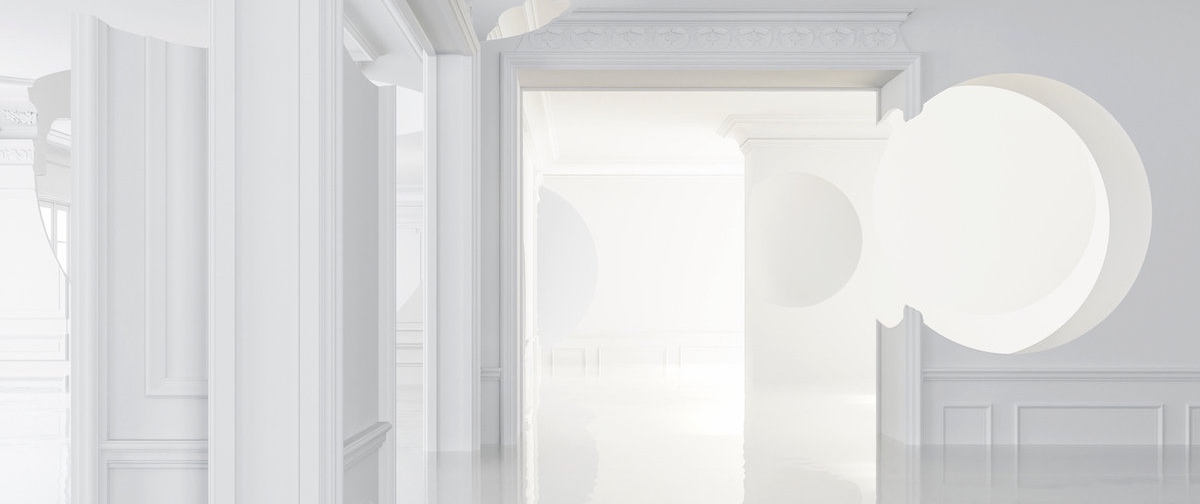 Mr. Mitch
Devout
(Planet Mu)
As a founder member of influential London club night Boxed, Mr. Mitch (aka Miles Mitchell) was instrumental in shining a spotlight on a facet of grime that was unafraid to experiment with form and function. But his debut album, Parallel Memories, explored that sound so definitively, it was hard to imagine exactly how Mitchell would avoid repeating himself.
Devout takes Mitchell's peaceful, minimalist philosophy and bolts it onto a different template: pop. Here's a set of tunes that you could almost imagine belting out of your dad's portable radio while he washes the car, and Mitchell has stripped them down to the bare essentials, removing flashy drums, saturated bass drops and incessant ad-libs, swapping clamor for a Ryuichi Sakamoto-influenced air of calm. It's pop with the crusts cut off, and we feel spoiled. JT
---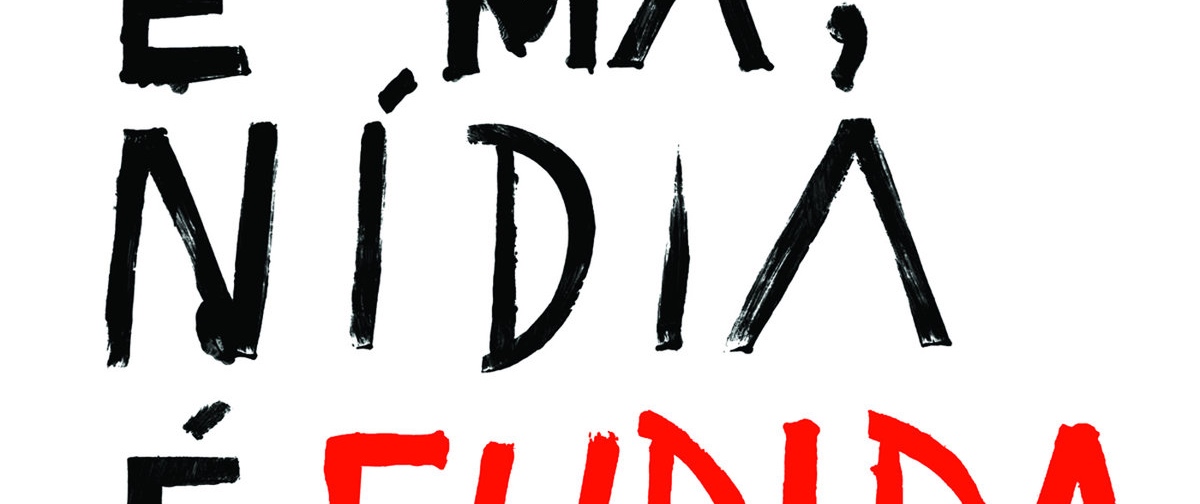 Nídia
Nídia é Má, Nídia é Fudida
(Principe)
When Príncipe's grande dame kicks off Nídia é Má, Nídia é Fudida with a track called 'Mulher Profissional' ('Professional Woman' in English), you know she means business. When she includes a Simone de Beauvoir quote in the album's press release, you know she's not to be fucked with.
Nídia's first full-length goes way beyond consolidating her previous tarraxinha and batida-spun work into a coherent whole. Instead, it mines an even wider variety of influences, touching on everything from boom bap and balearic to deconstructed club and hoover bass. Her unmistakable taut looped drums are still a force to be reckoned, with some of the album's best moments built around ideas of repetition and precision, but there's also a mysticism that wafts around its darker corners, betraying an almost devotional fervor. ACW
---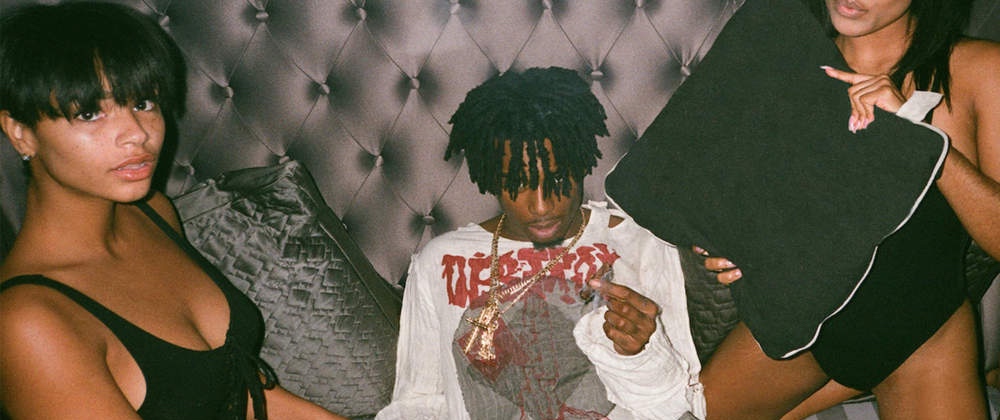 Playboi Carti
Playboi Carti
(Interscope)
Cloud rap didn't really die, it was consumed by its surroundings. The vaporous synths, video game melodies and muted beats pedaled by Main Attrakionz, Lil B and others were absorbed by the wider rap spectrum and Playboi Carti's debut full-length is the latest example. Fittingly, it even features a guest appearance from A$AP Rocky, the closest cloud rap got to a bona fide superstar.
Playboi Carti is a record that neither embraces Atlanta's popular strip club sound nor the dusty, jazz-flecked thrust of hip-hop past. Instead, young Carti embraces a sound that lives and dies in dorm rooms and house parties. There's a reason 'Magnolia' is one of 2017's defining singles – to anyone expecting MPC loops and complex raps it probably sounds like witchcraft, to the rest of us, Carti's breathless rock-star posturing and the track's narcotic bump of fudgy bass and watery synth is just magical. JT
---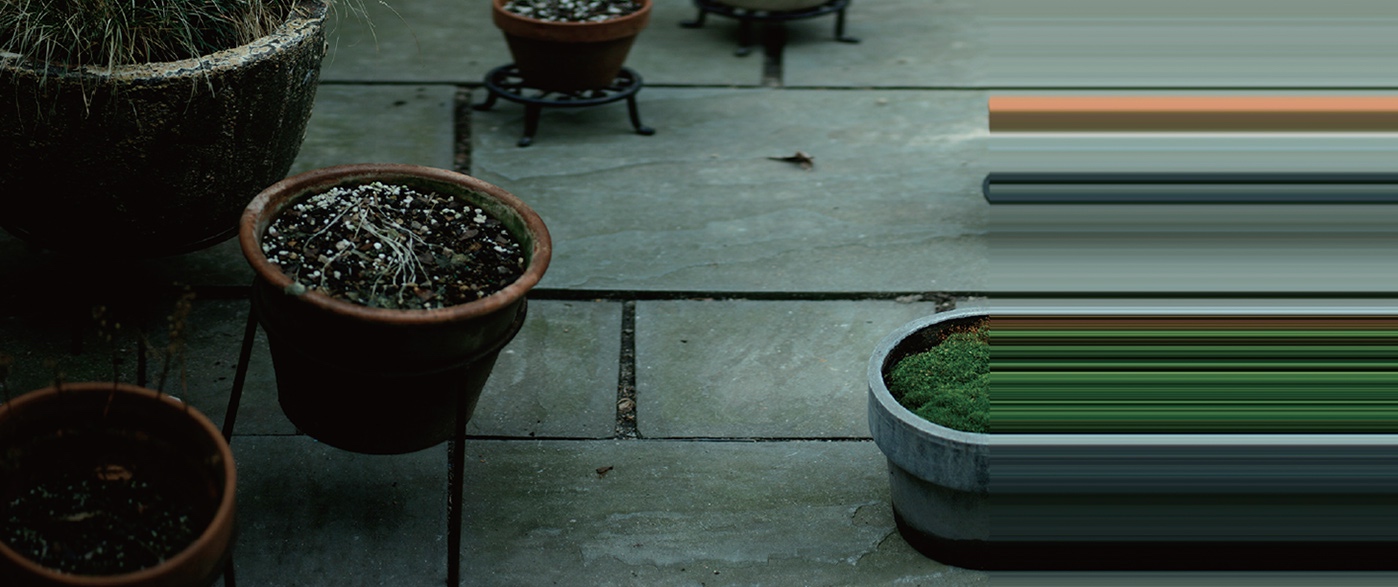 Ryuichi Sakamoto
async
(Milan)
The stench of death hangs heavy on async, veteran Japanese composer Ryuichi Sakamoto's sixteenth solo album. It was put together during a time of great reflection for Sakamoto: in 2014 he was diagnosed with throat cancer and was forced to consider his own mortality. It makes sense then, that he should choose legendary Russian auteur Andrei Tarkovsky as the album's spirit guide; async is intended as a soundtrack for an imaginary Tarkovsky movie, even directly referencing Solaris, a film that ponders the very meaning of loss.
Tarkovsky described his process as "sculpting in time" and the themes of birth, death and the afterlife are peppered throughout his work. Sakamoto appropriates these themes expertly, never resorting to heavy-handed "grimdark" tropes or self-consciously gloomy soundscapes. The resulting record is hauntingly beautiful in its finality, a celebration of memory and the futility of time itself. Sakamoto puts experimental composers half his age to shame, fusing electronic textures with acoustic instruments without making a spectacle of the process. Death has never sounded so blissful – and so meditative. JT
---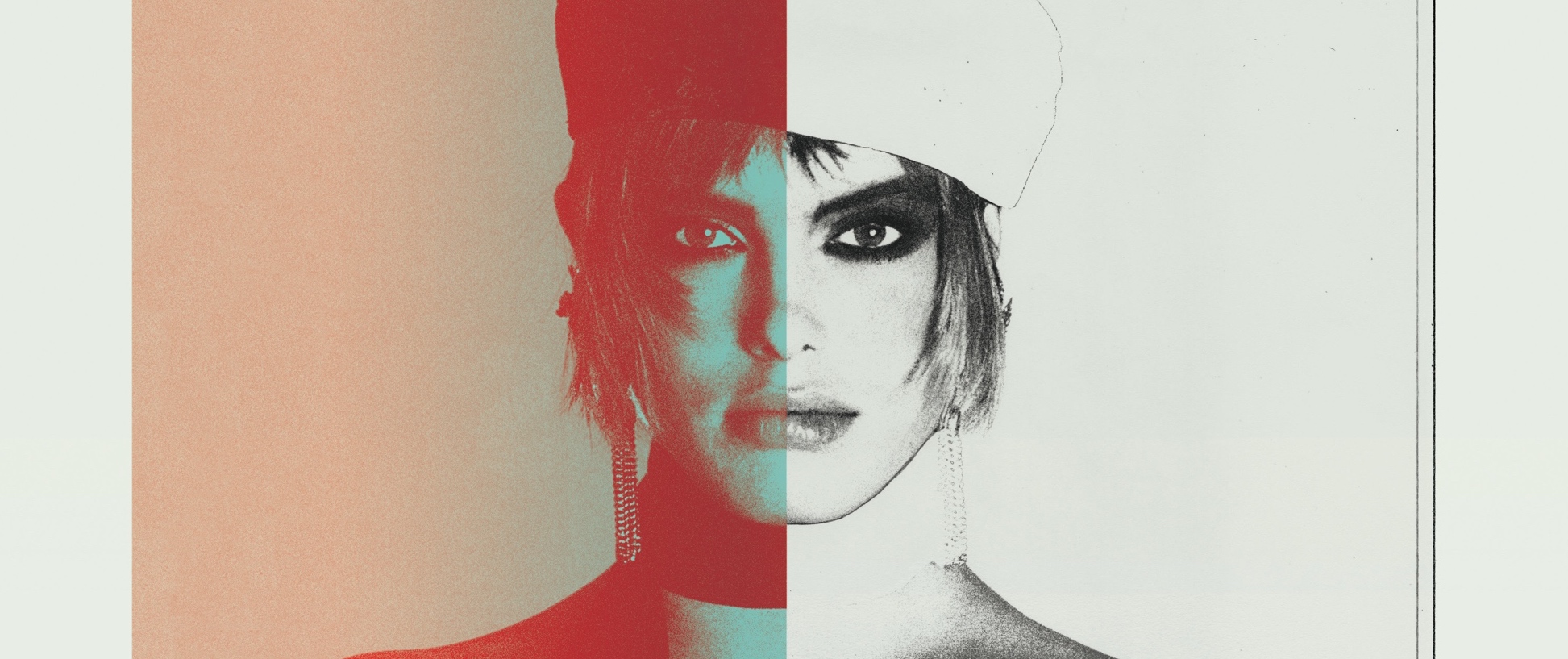 Second Woman
S/W
(Spectrum Spools)
Speaking to FACT earlier this year, Second Woman's Josh Eustis spoke of his and Turk Dietrich's frustration at being boxed in by traditional notions of tempo and rhythm, and wanting to set it all on fire. "Second Woman is a direct result of that, or being completely liberated," he said. "It's completely ecstatic, it's completely free of all of those ideas."
The pair explored this idea on their debut last year, creating a dub-informed record that sounded somewhere between Autechre and Basic Channel. It begs the question: how much further can they take these experiments, especially with such a quick turnaround? The answer: a lot further.
There's a comfortable familiarity to the tones and textures of S/W, but the mood is more sprightly: the rhythms resemble footwork, dancehall and contemporary club music rather than the dub techno of it predecessor. Second Woman's music might resemble vintage IDM on a mechanical level, but S/W proves they're two of electronic music's future-facing minds. SW
---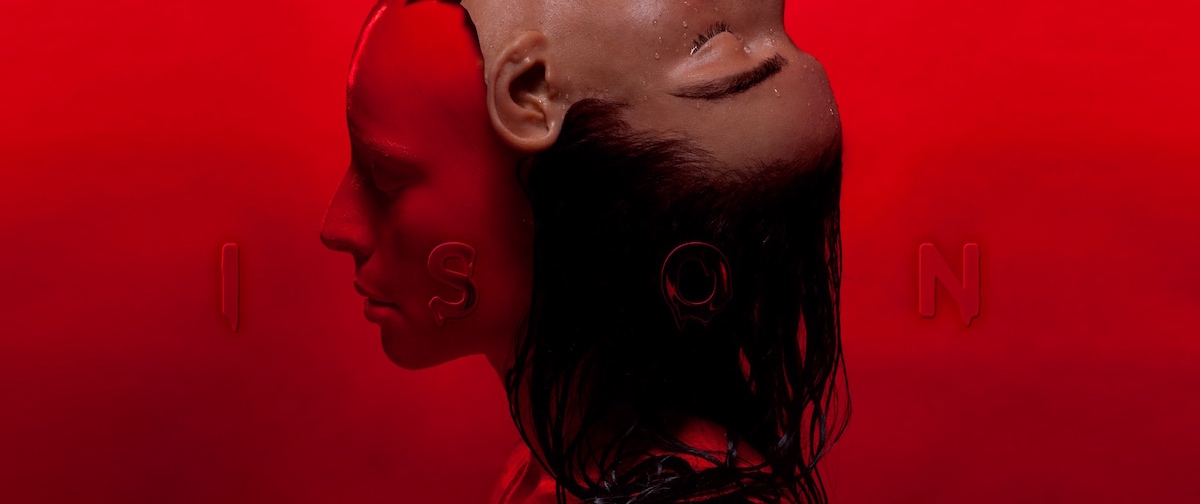 Sevdaliza
ISON
(Twisted Elegance)
So much of pop music is about the body — how to move it, whose body you want, who wants yours. Iran-born Dutch pop experimentalist Sevdaliza has taken those tropes and pushed them into a space of exploration, self-love and self-discovery. Songs like 'Amandine Insensible' and 'Hero' explore the boundaries of women's bodies and the expectations placed upon them, whether it is the evolving roles women must play or the comfort of a mother's womb.
Sevdaliza originally caught FACT's eye with her incredible videos that she directed and choreographed herself and the visual output for her debut full-length ISON is no different. Particularly potent is the clip for 'Bluecid', in which she and iconic French gay adult film actor François Sagat dance intimately in a gilded ballroom. The track itself, and other album cuts like 'Replaceable', extend Sevda's avant-pop into new school trip-hop, a genre we weren't sure needed revisiting again in 2017, but that she's made all the more appealing with her work. Her Andy Stott-sampling, A$AP Ferg-featuring loosie 'That Damaged Girl' may have stopped her from being our little secret, but the body of alt-pop making the rounds is all the better for it. CL
---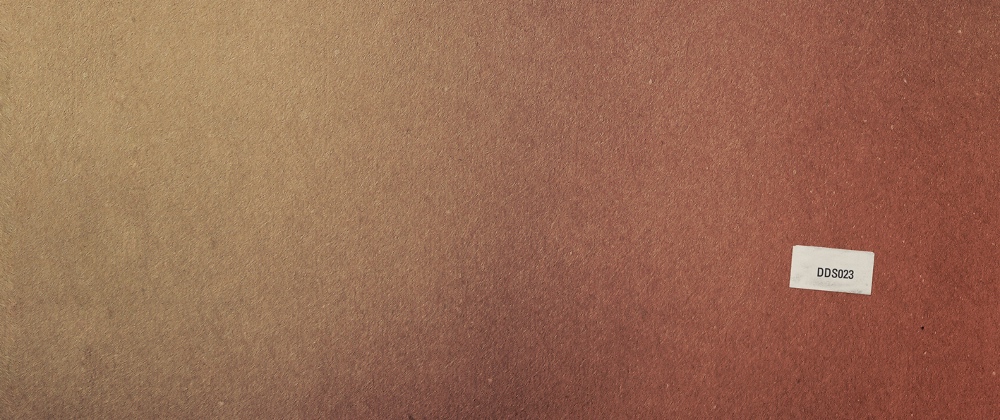 Shinichi Atobe
From The Heart, It's A Start, A Work Of Art
(DDS)
Until very recently, it was unclear whether Shinichi Atobe was even a real person. The story surrounding Atobe – that he had vanished without a trace after releasing a 12" on the legendary Chain Reaction in 2001, but had a vault of incredible tracks – always seemed a little off, as if it could have been a long-dormant Moritz von Oswald alias coming out of retirement. Then, last month, he played a DJ set in Tokyo; he was no longer an enigma.
Despite Atobe's unmasking, his take on house and techno still feels as special. His latest album, From The Heart, It's A Start, A Work Of Art, has a similarly irresistible tale behind it, with several of the tracks pressed to acetate 17 years ago and thought lost for good. The degraded plate has left them murky and scarred by surface noise, but if anything it just adds to their allure: Atobe is definitely a real person, but his music sounds more illusory than ever. SW
---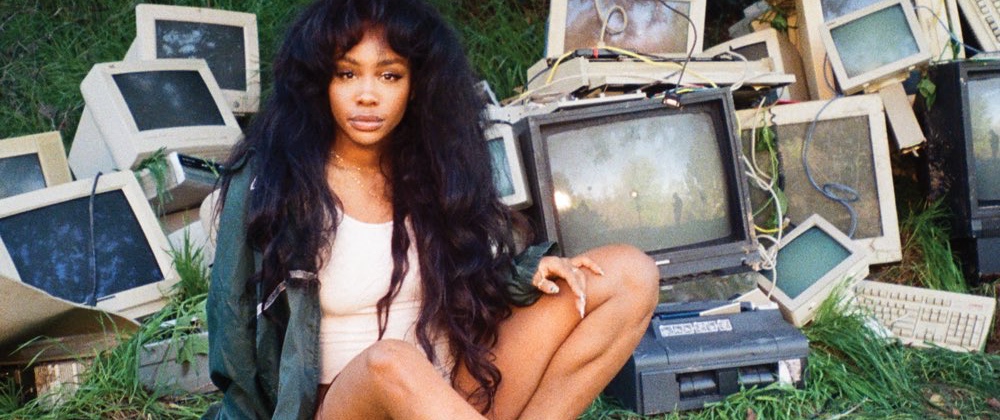 SZA
CTRL
(TDE)
What separates SZA's outstanding CTRL from the gaggle of contemporary R&B releases vying for our attention is an element that's so rare it's almost surprising: personality. SZA's honesty and humor drips from the record's every pore, injecting hook-up anthem 'Love Galore' with a touching lightness and furnishing heartbreaking bangers like 'Broken Clocks' and 'Prom' with a degree of levity that most of her peers likely couldn't reconcile.
SZA straddles an uneven line between the belting soul of the '60s and '70s (rebooted more recently by the likes of Amy Winehouse and Adele) and the crunchy neo-soul popularized by Erykah Badu and D'Angelo, but never completely drifts into either. Instead it's her powerful, memorable voice that elevates CTRL far higher than the "alt-R&B" tag would have you believe.
Frankly, CTRL is one of the year's best pop albums so far – it's relevant, hopeful, tender, sexually-charged and angry, and you'll find yourself humming its avalanche of hooks before the record's even finished. JT
---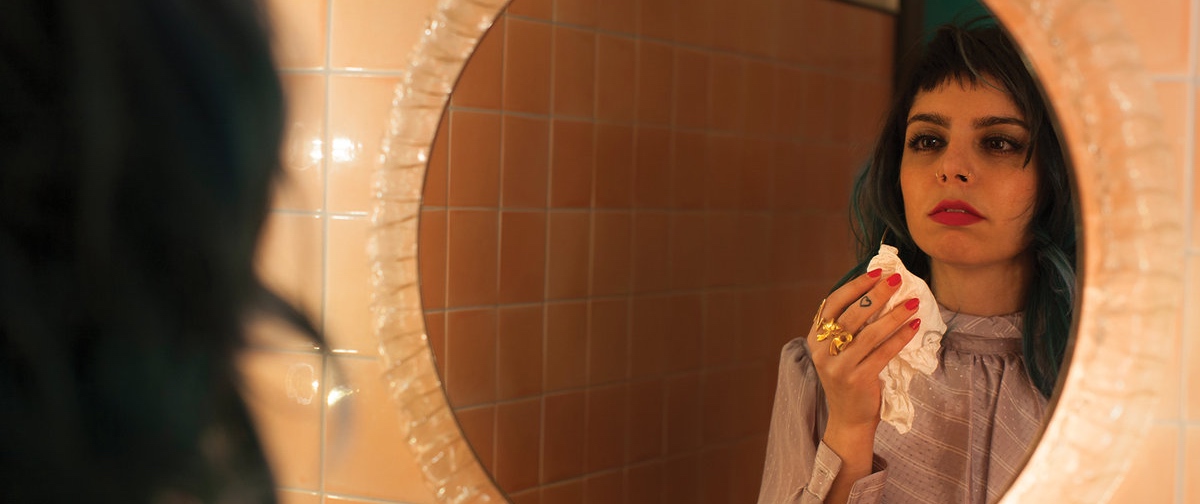 TALsounds
Love Sick
(Ba Da Bing)
Natalie Chami is one of the three psychonauts behind Goodwill Smith, Chicago's most exciting young psychedelic band, and the music she makes as TALsounds fills the room like incense. With the gorgeous Love Sick, she's made her most potent set yet, with gorgeous vocals that glide between somnambulant and operatic.
While her previous albums might be best described as "hypnotic", these new songs reach through the fog and grab you. The album moves subtly, building to peaks like 'Grace' , '11:11' and 'My Side My Sign' that sound all the more towering as you move between the album's gentler valleys. Whether you've followed her work in the past or are only just embarking, it's a journey you'll be glad you took.
MB
---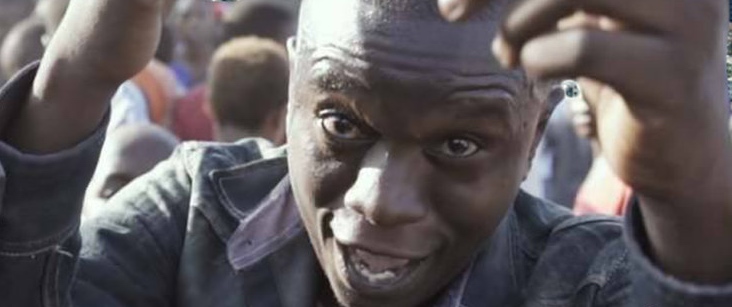 Various Artists
Sounds of Sisso
(Nyege Nyege Tapes)
One of our favorite new labels has done it again with a 14-track 'ardkore-like assault that's part Helter Skelter comp, part Shangaan Electro and all bonkers. Inspired by SA house and Zanzibar's Taarab music (which essentially means "musical ecstasy"), Sounds of Sisso spotlights the most explosive stars in Tanzania's Dar Es Salaam Singeli underground, including Bwax, Sisso Bampa Pana and Yung Keyz Morento, as well as spitfire MCs Dogo Niga and Makaveli. It's all poured into a petrol blue-colored cassette compilation that goes as hard and fast as gabber and takes no prisoners.
Offering a snapshot of an urgent new Tanzanian sound, Sounds of Sisso is jam-packed with highlights, including Dogo Niga's 'Polisi' – a scrambled carnivalesque workout – Makaveli's relentless 'Nammiliki' and Csso's fluttering, pitch-shifted fantasia 'Shobo'. It's impossible not to put this on and have a fucking great time. Bring your own whistles and foghorns. ACW
---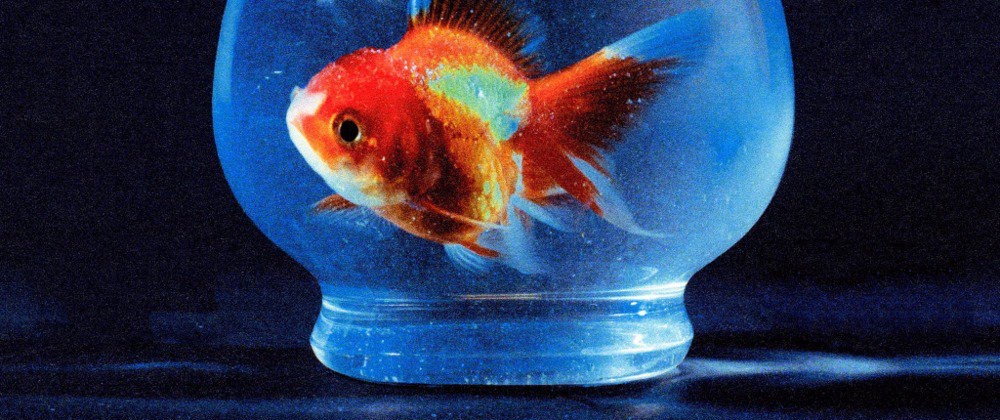 Vince Staples
Big Fish Theory
(Def Jam)
Vince Staples is no stranger to throwing curveballs: his 2015 album Summertime '06, despite representing his major label debut, doubled down on the cold steely sound of his early material, which itself was a swerve away from the West Coast gangsta rap expected of a former Crip from Long Beach.
The brilliantly ambitious Big Fish Theory is his biggest and best fuck-you to expectation yet. Delving into a more electronic sound, with UK garage-influenced beats and sandpaper textures full of booming bass noises, it's a record few would have seen coming, on which Vince sounds like a world-beater. Which is just as well given the company he keeps across its 37-minute run-time: Kendrick raps on a beat co-produced by SOPHIE and Flume, while Bon Iver and Ty Dolla $ign excel next to Jimmy Edgar, Damon Albarn and Kilo Kish.
Here's a big fish theory for you: Staples has the cold, dead-eyed, ferocious instincts of a great white shark, and on his second studio album, he exercises those instincts mercilessly. You're going to need a bigger boat. AH
Read next: The 25 best albums of January to March