Each week on the FACT Singles Club, a selection of our writers work their way through the new music of the week gone by.
This week, Tyler, the Creator is at his OTT best with a beat that's made for the club, while DJ Lag impresses with his WhatsApp-distributed borderless banger 'Trip To New York.'
Elsewhere, Oneohtrix Point Never definitely needs to do more film scores and even with the added power of Stevie Nicks, Lana Del Rey's latest slice of melancholic pop falls flat. There's also ambient wizardy from FACT favorite Colleen. Here's what our reviewers made of the week's hottest singles.
---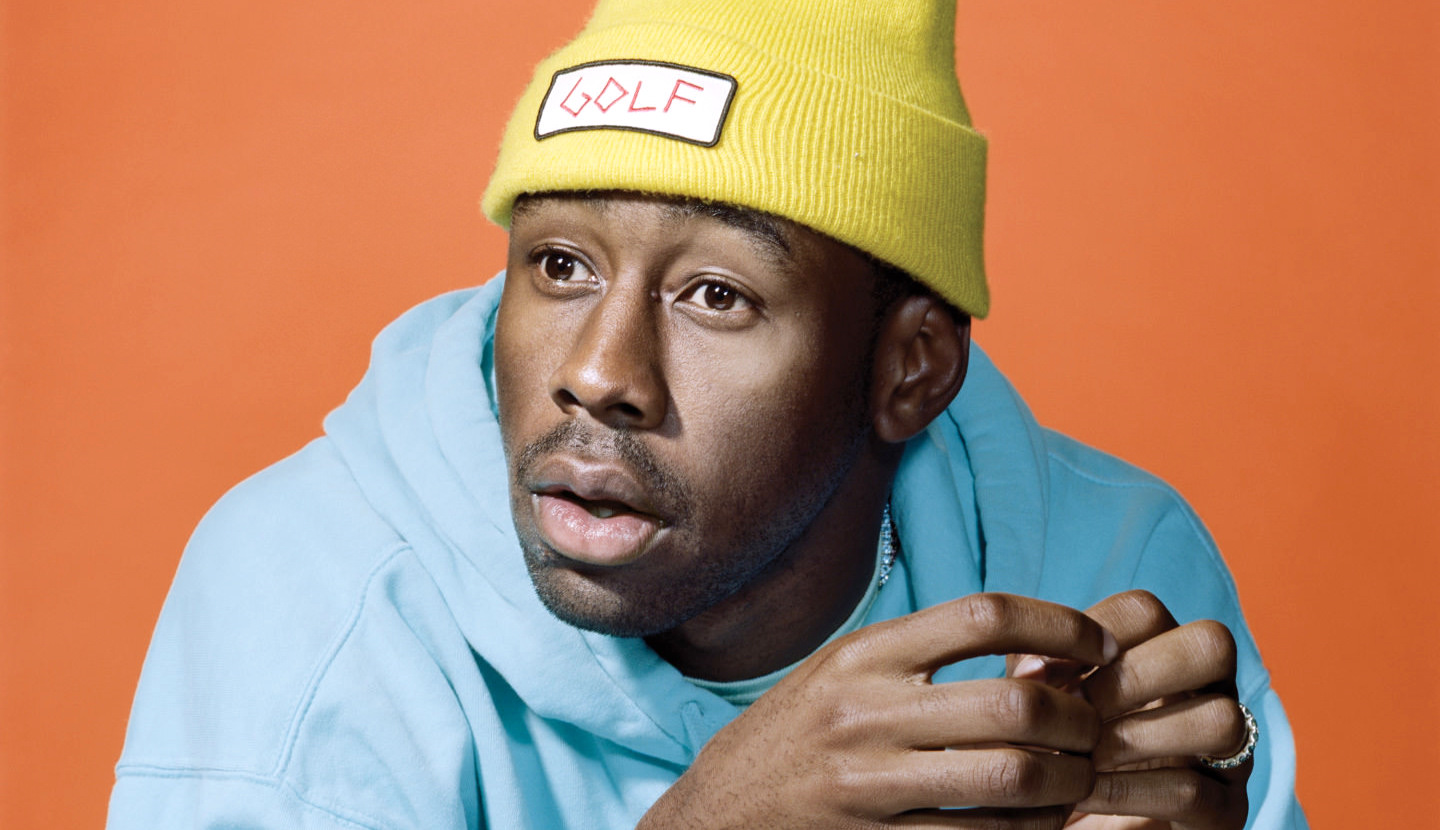 Tyler, the Creator – 'I Ain't Got Time!'
Daniel Montesinos-Donaghy: Here's a video of Tyler, The Creator front row for Missy Elliott while she performs 'Pass That Dutch' at last week's FYF Fest. As you can tell, he's the type of fan that raps seamlessly along, almost doing his own performance while watching Missy do her own. It's a very watchable little moment, particularly when you realise that this song – this song! – is TTC doing Missy better than Missy at this point. The banger status? Down pat. Ingenuity with the music? There's a tip of the cap to Deee-lite and a goddamn beat switch. Catchphrases for days? HAPPY BIRTHDAAAAAAAAAY! I'm here for this club-ready TTC destroyer. (9)
Chal Ravens: Oh, so this is the track with the line about kissing white boys? Well, I don't know what to make of that, other than "big if true", but I do know that this is one of Tyler's better N.E.R.D. tributes – the maximalism, the heavy bass, the complexity, the tempo change… It all reminds me of the most ambitious mid-'00s hip-hop, OutKast too. There aren't many artists out there doing that and it stands out a mile. In the OFGWKTA universe I actually think Tyler just nudged ahead of Frank for me? I definitely prefer Flower Boy to Blonde so far. Who knew that was possible? (8)
Jibril Yassin: Tyler continues to prove he has matured into one of rap's finest polymaths, moving beyond his initial influences yet showing he hasn't forgotten what makes a thrilling Tyler song. Here he is barking out some of his fiercest rhymes over an easy contender for Most Ridiculous and Clattering Beat of the Year, resembling a bizarro Pharrell/Timbaland hybrid production in parts. This could only be a Tyler track. (8)
Carl Anka: When Tyler is at his OTT best, he sounds like a kid with a sugar rush let loose in an arcade. Joyous, overwhelming crashing neon sounds that spark off all sorts of bit on the brain. And then Tyler hits you with the sugar crash and you're left in the knowledge he might have the best ear for beats around. (8)
Tayyab Amin: This is amazing – Tyler sounds hungrier and more ambitious than before. I don't think him being non-heterosexual is any sort of controversial surprise to anyone that's really heard Tyler, and his coming out (again?) should naturally be welcomed. However, I worry that any of his sincere statements will always be second-guessed as comedy or irony by those using his jester-like nature to justify their refusal to ever really believe black male mavericks. You see the same thing happen with Dean Blunt where media never accepts his earnestness just because he shares his own sense of humour. Either way, Tyler's out here steamrolling over everyone that's ever doubted him on this track and it's little wonder he's on top. (9)
8.4
---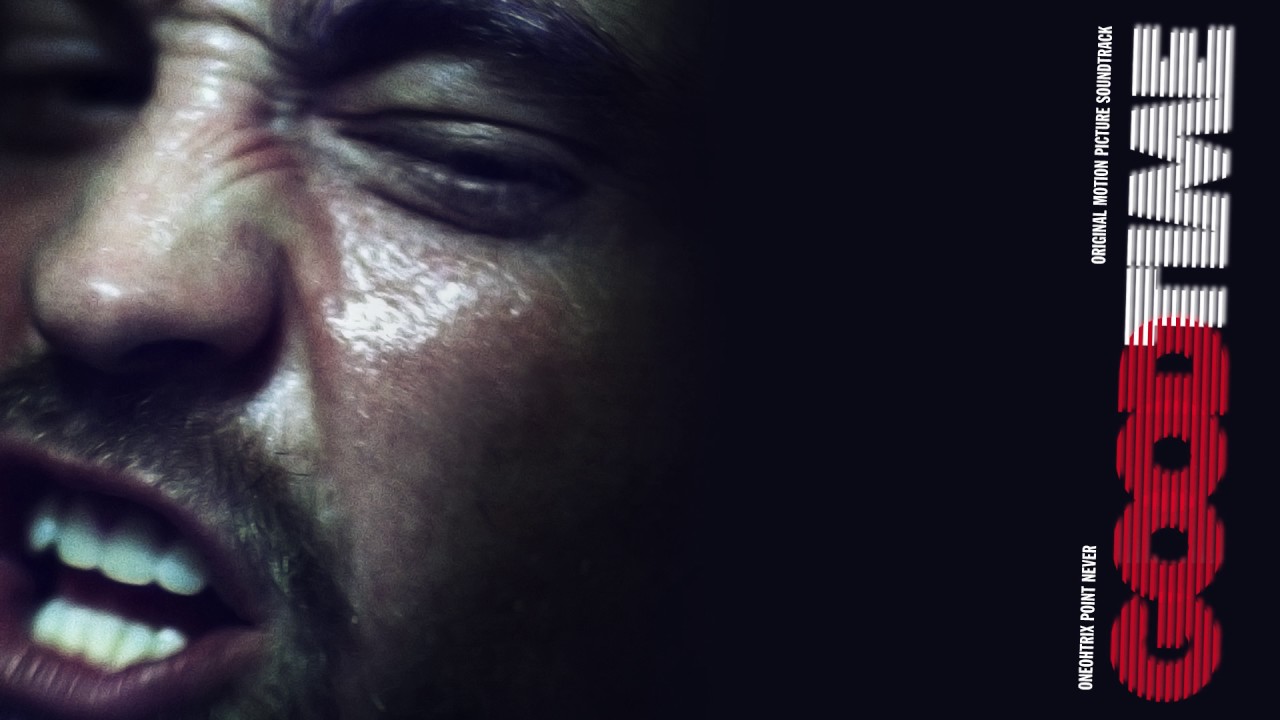 Oneohtrix Point Never – 'Leaving The Park'
Daniel Montesinos-Donaghy: Can Oneohtrix do film scores from now on, please? It takes the heavy lifting off of his storytelling/world building, which usually works in hindering his very obvious talent, and allows him to do this type of gloriously neon John Carpenter tribute, filtered to within an inch of its life. At one point, the synths trip and triple over themselves, juddering in the process and I was convinced we were getting our own OPN take on 'Sandstorm' – sadly, it's just a guitar solo. One career reinvention at a time, I guess. (7)
Chal Ravens: Daniel Lopatin gives us a kind of condensed overview of the OPN catalogue here, starting off with swirling synth arpeggios in a '70s kosmische manner that harks back to his early records, before twisting the dial round to Garden Of Delete's wiggy electro-shredding. I love it, duh, and can't wait to enjoy it as a movie soundtrack – synth scores are back, kids!! (7)
Jibril Yassin: It seems that with his Good Times soundtrack gig, OPN was given plenty of breathing room. Now released from composing Obvious-End-Of-The-World trailer music duties, he return to what he's great at – piecing together synth instrumentals that feel both anxious and gentle, both rushing to meet you halfway. (7)
Tayyab Amin: This isn't the sound of leaving the park so much as it is the sound of entering the park around the Statue of Liberty, sneaking around with the riot prod and getting totally lost looking for the NSF on the first level of Deus Ex (ed – one of our favorite FPS game soundtracks of all time). Synths become a guitar solo, electronica becomes prog and everything starts to spiral just a little bit out of control. And then maybe you eventually find the exit. (6)
7
---
Andrew Hung – 'Say What You Want'
Daniel Montesinos-Donaghy: Fuck Button Andrew Hung mumbles a shambles here over rising horns and relaxed guitar licks, like 'Gimme Some Truth'-era Lennon given an Ambien, an MPC and McCartney's songwriting personality. (7)
Chal Ravens: Bit of a change from the Game Boy music of his last EP, and a little more successful, I'd say. Obviously the vocal has a Robert Wyattiness to it, but musically it's a strange beast, ever-building but never reaching a peak. Given how different it is to Rave Cave and Fuck Buttons, I have no idea where he's going with this – which can only be a good thing. (6)
Jibril Yassin:  There's a sense of not-quite-there-yet with this. Hung said in a statement: "I can't completely identify with the voice on the record" and surrounded only by bustling percussion, the rest of the track feels vulnerable and aimless. (6)
Carl Anka: Thought this was a YouTube advert for the first 30 seconds. I'm not sure if this is a good or bad thing. Really well executed music to set a mood. But… that's it. (5)
Tayyab Amin: Hung has such a lovely voice! The lyrical directness and the delivery's mantric mundanity bring to mind King Krule, though the bubbling optimism of drums and guitar backing the vocals really sets the track apart. More than anything else, it's the sound of a fresh start and a reminder that it's never too late to make some new year resolutions for yourself. (7)
6.2
---
Lana Del Rey – 'Beautiful People Beautiful Problems' feat. Stevie Nicks
Daniel Montesinos-Donaghy: Let's face it, a Lana Del Rey song called 'Beautiful People Beautiful Problems' with Stevie Nicks is exactly what you imagine it will sound like. Last week's Playboy Carti and Rocky collaboration was a hot mess, but at least it felt like something other than treading shimmering, shiny water. (5)
Chal Ravens: Oh wow, the intro, the stupid piano, the stupid mic effect, the stupid lyrics, ha ha ha ha. I don't really "get" LDR and never have, whatever. Her voice is cool, and it complements Stevie Nicks' voice well, but they've used that as an excuse to make a boring stupid soft rock song. The drums when Stevie comes in are very "referential". (4)
Jibril Yassin: Lana Del Rey tapping Stevie Nicks to sing on a song entitled 'Beautiful People Beautiful Problems' is so wonderful on paper, yet it's such a bummer the concept doesn't get further than rewriting 'Video Games' for 2017. (6)
Carl Anka: Stevie Nicks' presence brings out the best in LDR here, and the result's a thrilling slice of melancholy pop. (7)
Tayyab Amin: This is such an immersive experience, I truly feel like a rich white woman looking out from the balcony of my expansive estate, wilting in the wind with all of my feelings and wondering when the people will empathise with my overwhelming struggles in life. Del Rey and Nicks' voices in unison sound like what I imagine wine to taste like – this song is genuinely a role-playing exhibition for me. We can all do with a little woe-is-me sometimes, and Del Rey continues to be wonderfully ideal for that strain of indulgent melodrama. (7)
5.8
---
DJ Lag – 'Trip To New York'
Daniel Montesinos-Donaghy: First and foremost, the ingenuity of distributing an EP through WhatsApp cannot be denied – it must be worth the hell your data plan goes through, I'll say that much. 'Trip to New York' runs a little too long without evolving, but it hits a hell of a rhythm to stick with all the way through. (6)
Chal Ravens: I absolutely love that this was released on WhatsApp, so it'll be distributed in Europe and the US in just the same way as a gqom track would make its way around Durban, passed around on mobile phones. The tune is a banger, with a brighter, housier vibe than some of the gqom we've heard in the last few years – just ridiculously danceable. (7)
Jibril Yassin: DJ Lag brought the gqom sound out to the East Coast and it's far out. There's a monolithic drum and bass pattern DJ Lag could likely put together blindfolded, but it's the synths and handclaps pointing towards something just off the horizon that really makes 'Trip To New York' feel like a bustling, international party DJ Lag came to turn up. (7)
Carl Anka: There's not much to it, but what it does it does very well. A lovely earworm of a dance track. (7)
Tayyab Amin: The increasing presence of keys here as the track winds out is masterful. There's often a focus on progression when we think about gqom tunes, but there's so much joy in their stasis too – those frozen moments that stick with you while the rhythm lasts forever. DJ Lag always seems to know just what to add, little things like the cymbal touch in one of the later breakdowns, for example. Fine in every sense of the word. (8)
7
---
Daniel Montesinos-Donaghy: I have listened to this three times in a row, trying to get a hold on it and l still cannot – it wriggles constantly out of my reach. That's a frustrating thing, but an intriguing one as well. The minimalist bubble-pop music works better than the first two minutes of cooed narration. (6)
Chal Ravens: Colleen's last album, Captain of None, was this perfectly conceived and executed record, a world unto itself, so I was a bit alarmed to read that she'd ditched her trademark instrument, the viola da gamba, for an all-electronic setup, thinking it would dilute her individuality. 'Separating' probably does sound a little more "normal" in comparison but she squeezes a kind of tactility and physicality from her pocket-sized synths that puts you in mind of actual acoustic instruments, and it's gorgeous. Reminds me a little of that great record by Ohal, too. (7)
Jibril Yassin: This is really cool – it's a grower of a tune, arpeggios slowly shifting and unravelling over seven minutes that doesn't feel overdone – even when the textures start abruptly disappearing from view and returning much like a person fiddling with the volume knob on their stereo. (7)
Carl Anka: Decent enough, and a lot of skill probably went into making this, but it's hard to elevate it beyond end credits music to a 2004 era Playstation game. (5)
Tayyab Amin: My favorite quality here is how well Colleen's voice and synths are wed together and how they completely diverge on the same track. The final few wordless minutes somehow fly by and the breakdowns and shifts in electronic momentum are ravishing. (6)
6.25
Final scores:

Tyler, the Creator – 'I Ain't Got Time' (8.4)
DJ Lag – 'Trip To New York' (7)
Oneohtrix Point Never – 'Leaving The Park' (6.75)
Colleen – 'Separating' (6.2)
Andrew Hung – 'Say What You Want' (6)
Lana Del Rey – 'Beautiful People Beautiful Problems' feat. Stevie Nicks (5.8)