FACT Rated is our series digging into the sounds and stories of the most vital breaking artists around right now. This week, DJ and producer Parris maps out his journey from record store clerk to renowned DJ and producer, and explains how a love of bass still sits at the center of his musical universe.
IN SHORT

NAME: PARRIS
FROM: LONDON
MUST-HEAR: YOUR KISS IS SOUR, SKELETAL
FOR FANS OF: ACTRESS, BEATRICE DILLON, WEN
"It's called 'Your Kiss is Sour' 'cause it's like a very sour sound – the synth kinda has a toxic vibe." Dwanye Parris is describing the lead track from his latest EP, released last month on Untold's esteemed Hemlock imprint. It's a true club oddity, pulling ideas from early dubstep, grime and techno and fashioning them into a skeletal, pulsing celebration of bass. He pauses for a second and laughs, "Honestly, this is the first time I've ever described my music."
Parris talks with an infectious enthusiasm that's shocking only in its rarity. Excitement isn't often prioritized by the bespectacled, black-clad club elite – it's not cool to profess interest, after all. So it's unsurprising that he kicked off his career in the music industry doling out breathless recommendations at London's fabled Black Market Records, the store responsible for serving the UK capital its all-important 'nuum transmissions.
But let's rewind a little bit. Although Parris went to high school in Hackney with grime artists Maniac and Pepstar (as well as Lily Loveless from influential teen TV show Skins), his early musical interest was informed by a mate with an all-important fake ID card. "He'd be going to places like FWD>>, so I got a lot of my early dubstep from him," he says. "I'd go to his house with my iPod and he'd have it all on his computer. I'd just take everything he'd got, not having a clue about any of it. That's the stuff that got me into underground music."
"It's about the space, innit."
He didn't stay in the digital realm for long. "My uncle was a hip-hop DJ in the '90s," Parris recalls. "He was doing DMC Championships, scratching and all that kind of stuff. When I was at college, I had a friend who was DJing. He was on a controller, but I think maybe because I'd seen my uncle with turntables I thought, 'Ah, I'm just gonna buy turntables.' So I went and bought a DJ mixer and two turntables – didn't have a clue how to mix."
To learn how to DJ, Parris obsessively watched the DJs at FWD>>, the iconic London club night responsible for popularizing grime, dubstep and UK funky. And this formative experience didn't only inform his mixing technique, it shaped his entire musical outlook. "I'm used to hearing music on a Funktion-One, a soundsystem where you don't have to put that much in the music because the system will give you what you need," he explains. "With clubs closing and the restrictions on clubs I can understand why music has evolved in the direction it has. A lot of kids aren't used to listening to subby soundsystems. So when you've never experienced a soundsystem, you don't have an idea of frequencies or an understanding of where things will sit and how you can hear the music."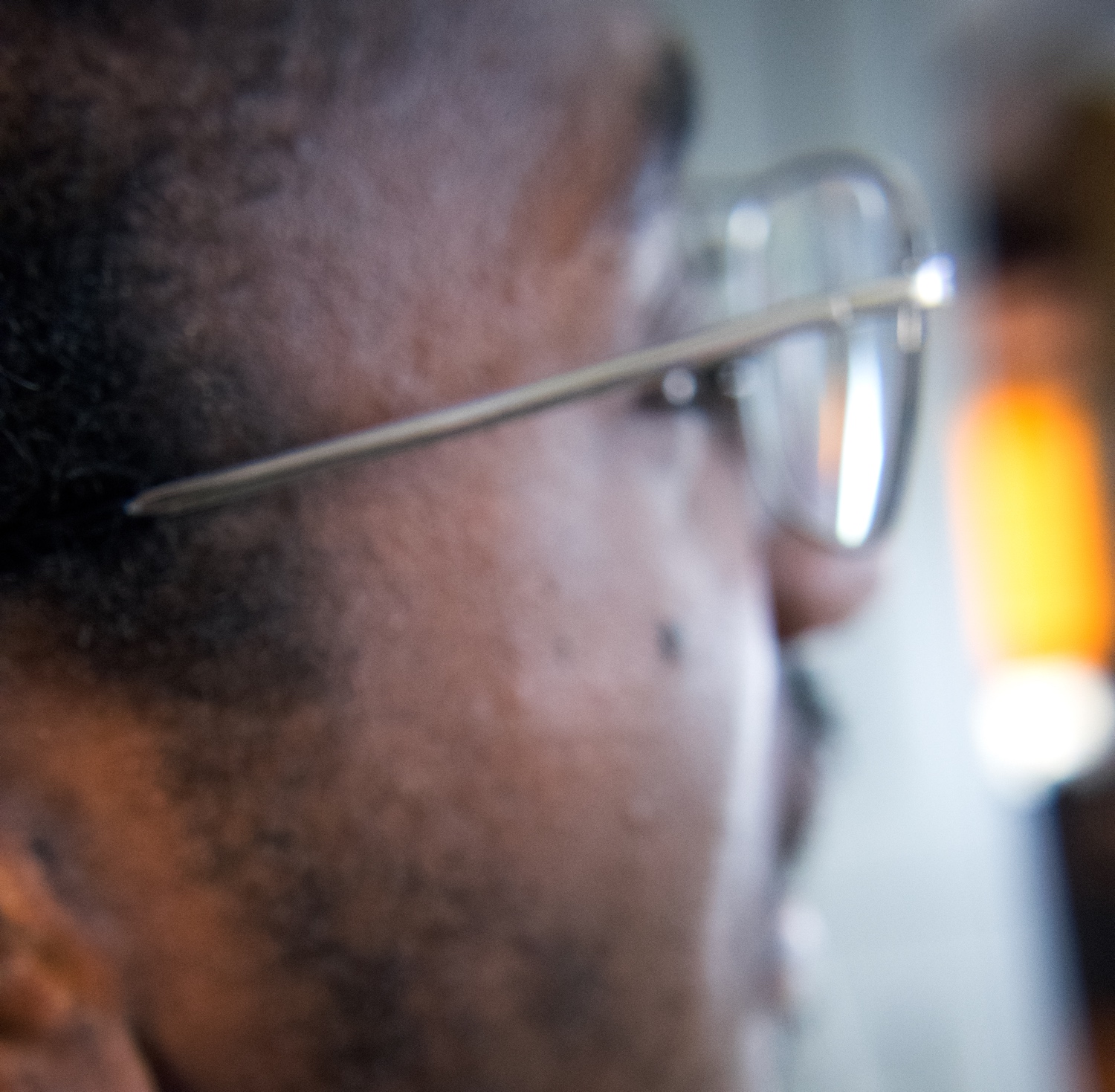 "I quite like being in this weird no man's land at the moment."
This certainly explains the bare-bones approach on 'Your Kiss is Sour' – booming sub bass makes up the majority of the track, with pin-prick percussion and dislocated samples sitting on top, just about. "There's barely anything going on in it," he jokes. "It's about the space, innit. My music has always been sub heavy. It's the influence of the dubstep sound, but I didn't want to be dubstep. So I do stuff at 120 [BPM] where it's that same kind of vibe, but completely removed from it. Sometimes I listen to my tunes and I'm like 'these are basic dubstep tunes,' but a dubstep person would never play my tunes."
The fact is, Parris doesn't fit into any genre particularly well and that's by design. "I quite like being in this weird no man's land at the moment," he admits. "Beatrice Dillon can do a DJ set and people don't say she has to do a house and techno set. Beatrice Dillon just plays Beatrice Dillon. That's the place where I want to be in the world, where I can do what I want, when I want." With a record due on The Trilogy Tapes later this year and more releases on the horizon, it looks as if his wish is coming true. "I wanna make sure that when I'm putting out music, it's the right kind of music in the right place."
John Twells is on Twitter
Read next: Claude Speeed is the trance-inspired ambient nomad documenting Berlin's "rave sadness"