You can also get the album on cassette.
Tyler, the Creator released Flower Boy, his fourth full-length album, last Friday and has now announced a one-day-only pre-order for the album on vinyl. It is available in bumblebee-yellow and comes with two bee stickers.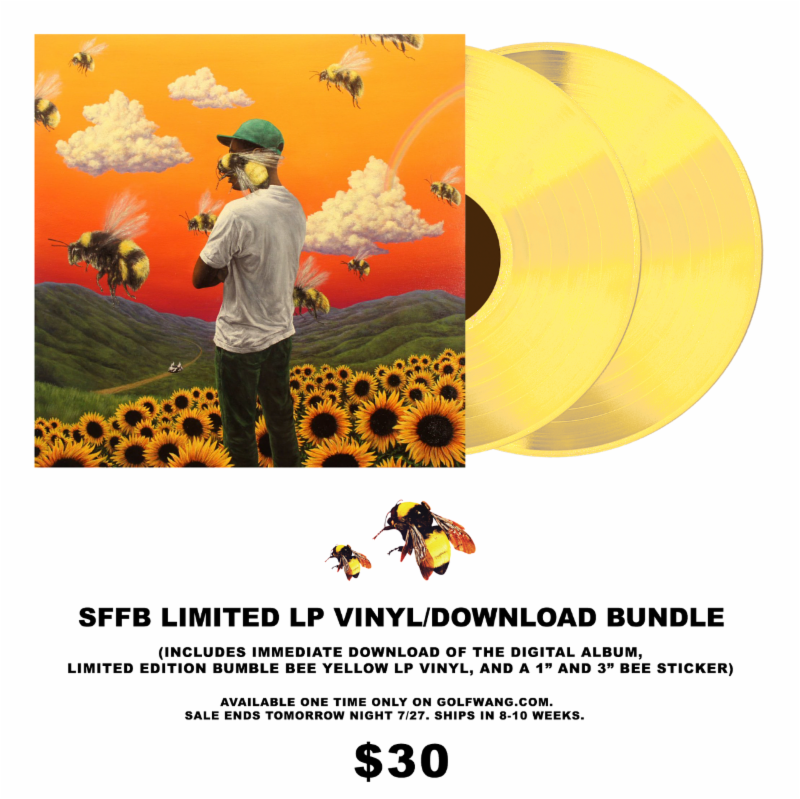 The album is also getting a limited cassette run that comes with a sticker and a bee enamel pin. Both pre-orders are open until Thursday, July 27 and then you cannot purchase either afterward (well, at least not from the original source.)
Order them here. Watch the video for Tyler's A$AP Rocky collaboration 'Who Dat Boy' below.