You don't need to hack an old Game Boy to make 8-bit music. Scott Wilson picks seven tools that let you make chiptune sounds without breaking out the soldering iron.
For some people, childhood memories are triggered by the smell of a favourite food, for others, it will be an old movie on afternoon TV. For most people who grew up in the '80s though, all it takes to transport back in time is the chime of a Game Boy booting up, the noise of Pac-Man chasing ghosts or any video game music from the 8-bit era. The appeal is so powerful, 8-bit music made today has its own genre: chiptune.
These sounds aren't just for those who want to slavishly recreate the past though. For example, video game composer Disasterpeace uses 8-bit textures in unexpected ways to subvert the classic chiptune norms, while musicians not typically associated with the medium (see Sorry Jaynari's recent Against The Clock episode) often use video game textures to add a touch of nostalgia or just a bit of primitive grit to their beats.
A lot of dedicated chiptune artists go to extreme lengths to replicate the waveforms of early 8-bit systems like the NES, Commodore 64 and Sega Master System, hacking old consoles for live performance purposes. If you know what you're doing, it's also possible to create 8-bit style sounds with vintage analog gear, though these instruments won't typically have the low bitrate you need for a true '80s video game sound.
However, it's easy and quite inexpensive to buy ready-made tools that do the job for you, whether you want software or hardware. Below are seven of the best, from a free VST by a Japanese chip tune act all the way up to a hand-made module you can plug into your MIDI keyboard.
---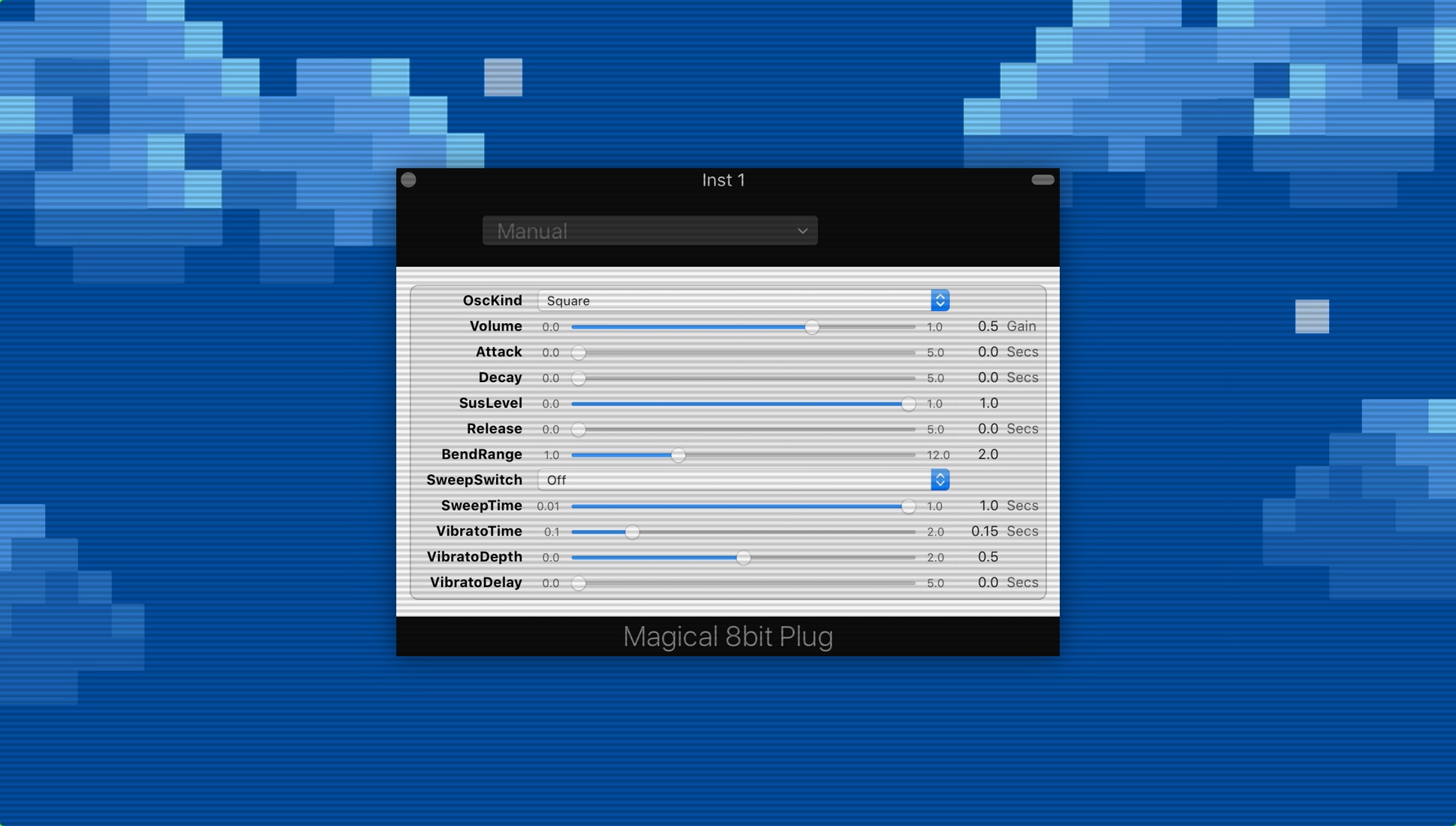 YMCK
Magical8bitPlug
Free
If you want to make 8-bit sounds without spending a penny, Magical8bitPlug should be your first port of call; aside being free, it's the official soft synth of Japanese trio YMCK, a cult chiptune act that even has its own beer. It's available for Mac and PC formats, and was updated as recently as 2014, which is fairly unusual for free music software.
Magical8bitPlug is very simple to use, but might be a little too simplistic for some, with just a basic slider interface for setting volume, attack, decay, sustain and release together with vibrato settings. It doesn't have any presets either, so if you're inexperienced when it comes to designing synth patches, your mileage with the synth could be quite limited. However, if you know the basics then it does all it needs to do to recreate any classic 8-bit sound, from shrill triangle blips to spooky leads perfect for recreating the 'Underworld Theme' from Super Mario Bros.
---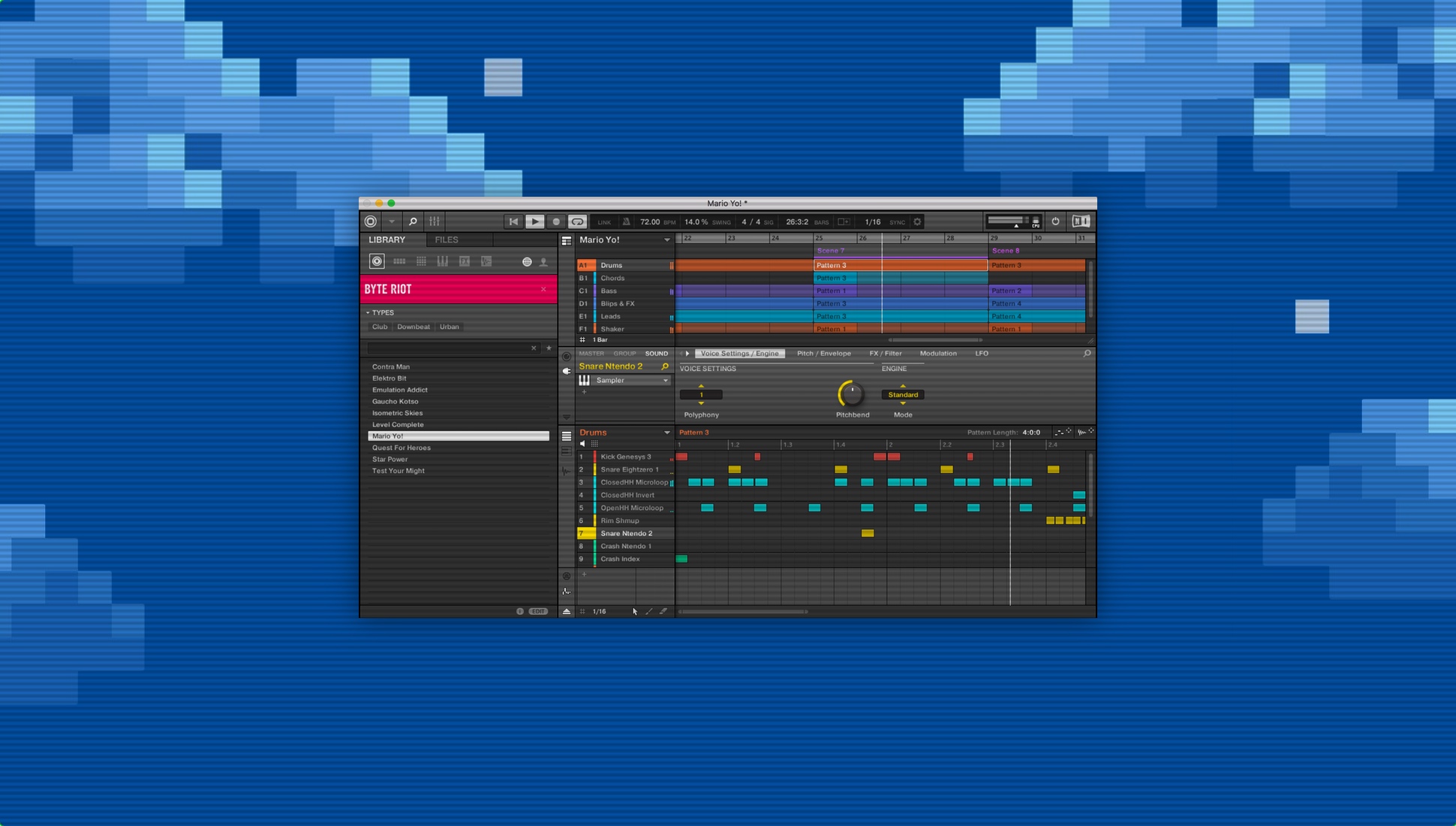 Native Instruments
Byte Riot
$45
If you own Native Instruments' Maschine controller, you can turn it into a whole 8-bit studio for not much money. Byte Riot contains drum kits, instruments and patches for NI's Monark and Massive synths, giving you a collection of tools with names like Alex Kid, Golden Axe, Sonic The Hog, Tomb Gaiden and Mega Driver. Even better, Byte Riot's instruments are sampled from modified games consoles, circuit-bent units and vintage oscillators, so you get a combination of classic and unique sounds.
As Byte Riot is essentially a sample pack for Maschine, it's very straightforward for anyone familiar with the platform to use, but the ratio of drums to instruments means that it's weighted more towards making chiptune beats than full-blown RPG symphonies. However, if you just want a few vintage video game textures to add nostalgia to your music with the minimum of effort needed, Byte Riot is ideal – provided you already own Maschine.
---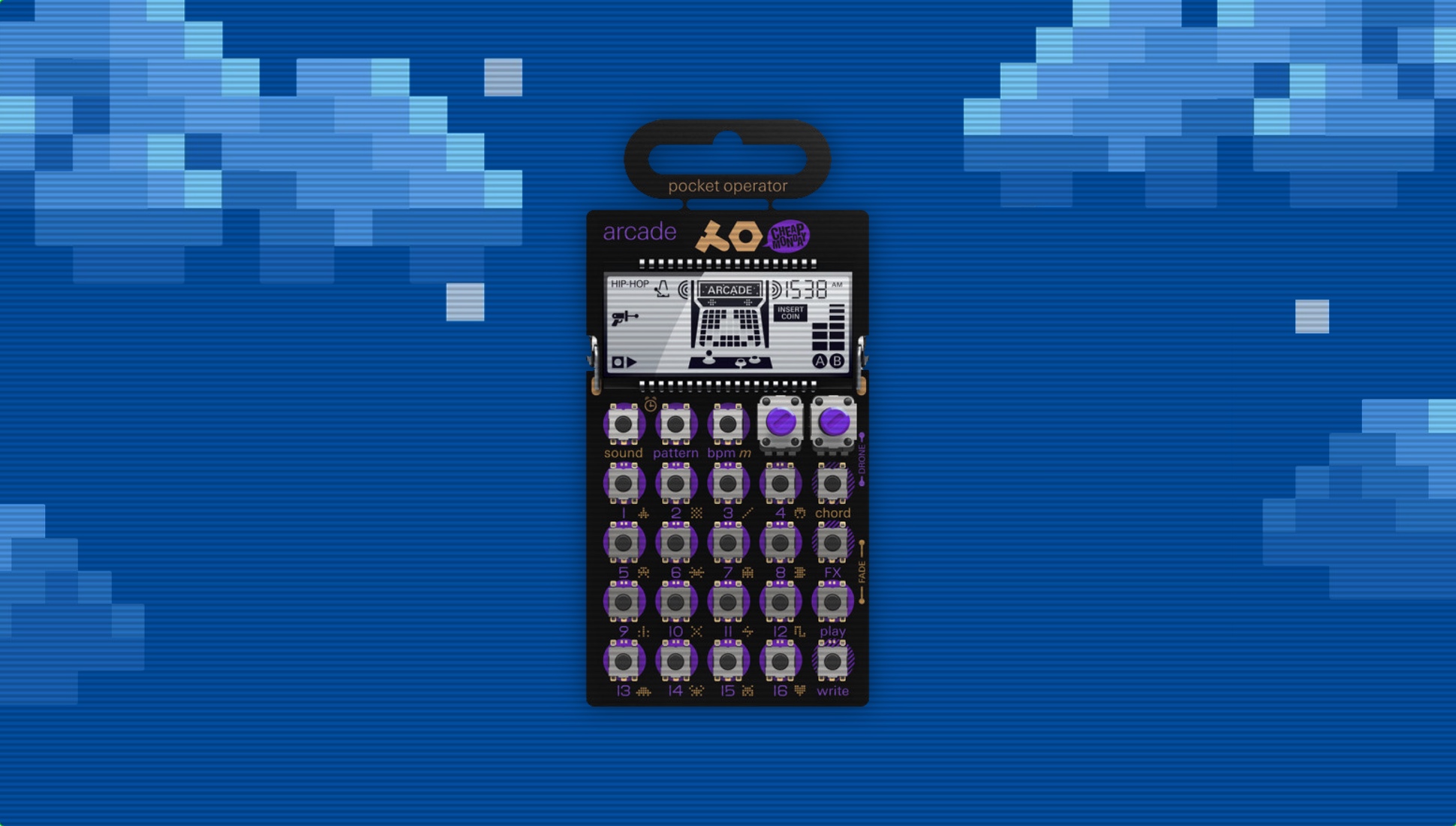 Teenage Engineering
PO-20 Arcade
$59
Teenage Engineering's PO-20 Arcade synth is the cheapest way to get your hands on a hardware video game synth without taking an unwanted Game Boy and turning it into a drum machine yourself. The tiny, affordable device even looks like a handheld game system, complete with an animated LCD screen reminiscent of Nintendo's classic Game and Watch devices.
The synth comes with just 16 sounds, but these cover the breadth of simple 8-bit textures most people are likely to need, including arpeggios, snares, percussion and bass. You can make simple patterns with the PO-20's built-in sequencer and parameter lock function and make them more complex by using the chord change function and effects, which include glitches, sidechaining and filter.
---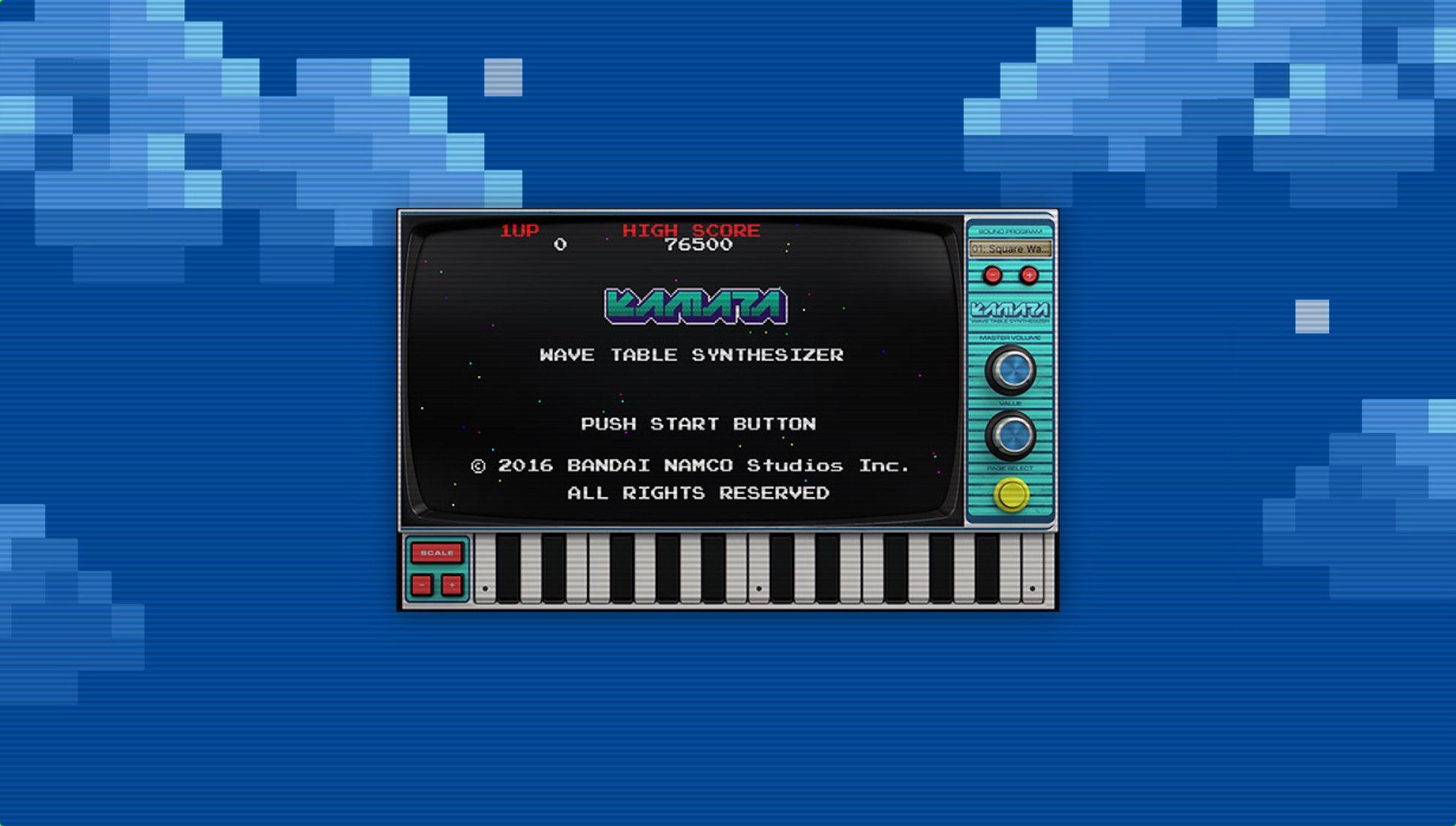 Korg
Kamata
$9.99 (requires Korg Gadget, $19.99)
If you use an iPhone or iPad, Korg's Gadget app is one of the best all-in-one music production studios available, taking the best bits of Ableton Live and GarageBand and packing them into a mobile format. The platform is built around "gadgets", built-in software instruments that emulate classic hardware, the best of which is an '80s video game-inspired instrument called Kamata made in collaboration with video game giant Namco that even looks like an old console game.
Kamata is a wavetable synth, which means it's capable of creating many different textures, rather than just the typical square and triangle, allowing you to choose one of 96 different waves as a source, or edit your own. While Kamata's arcade screen interface is visually appealing however, changing envelopes and pitch is done in a numerical high score-inspired screen, which fans of knobs might not be too pleased with. But on the whole, Kamata is the best video game synth for iOS, and Gadget's DAW environment means you can sequence it easily too.
---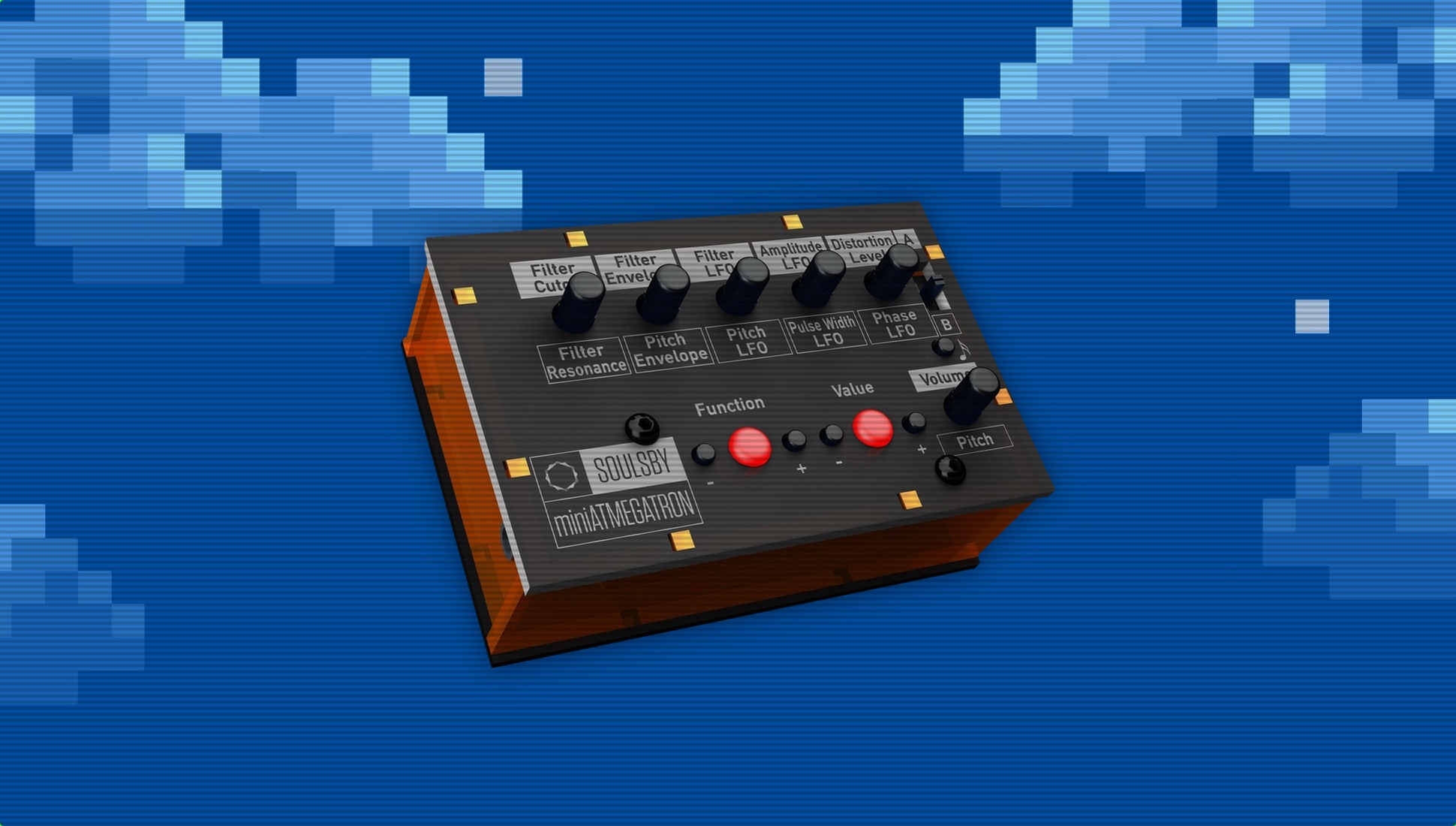 Soulsby
miniAtmegatron
$89
Soulsby's miniAtmegatron is a DIY kit, so it's best not considered unless you're happy to get stuck in with a soldering iron. However, the self-assembly nature of the miniAtmegatron means it's pretty inexpensive, and because it's based on an Arduino board, it's hackable as well. The lack of sequencer means it's not an all-in-one device like the PO-20 Arcade, but if you want something you can plug a MIDI keyboard into (over USB) and play, this fits the bill.
While the miniAtmegatron has enough crunch to give your tracks the desired amount of bite, it's not an instrument designed for video game nostalgia trips. The distortion, together with amplitude and filter LFO controls make this a much more singular synth than other game-inspired offerings, with a raw, chaotic quality that captures the essence of classic game sounds without slavishly replicating them.
---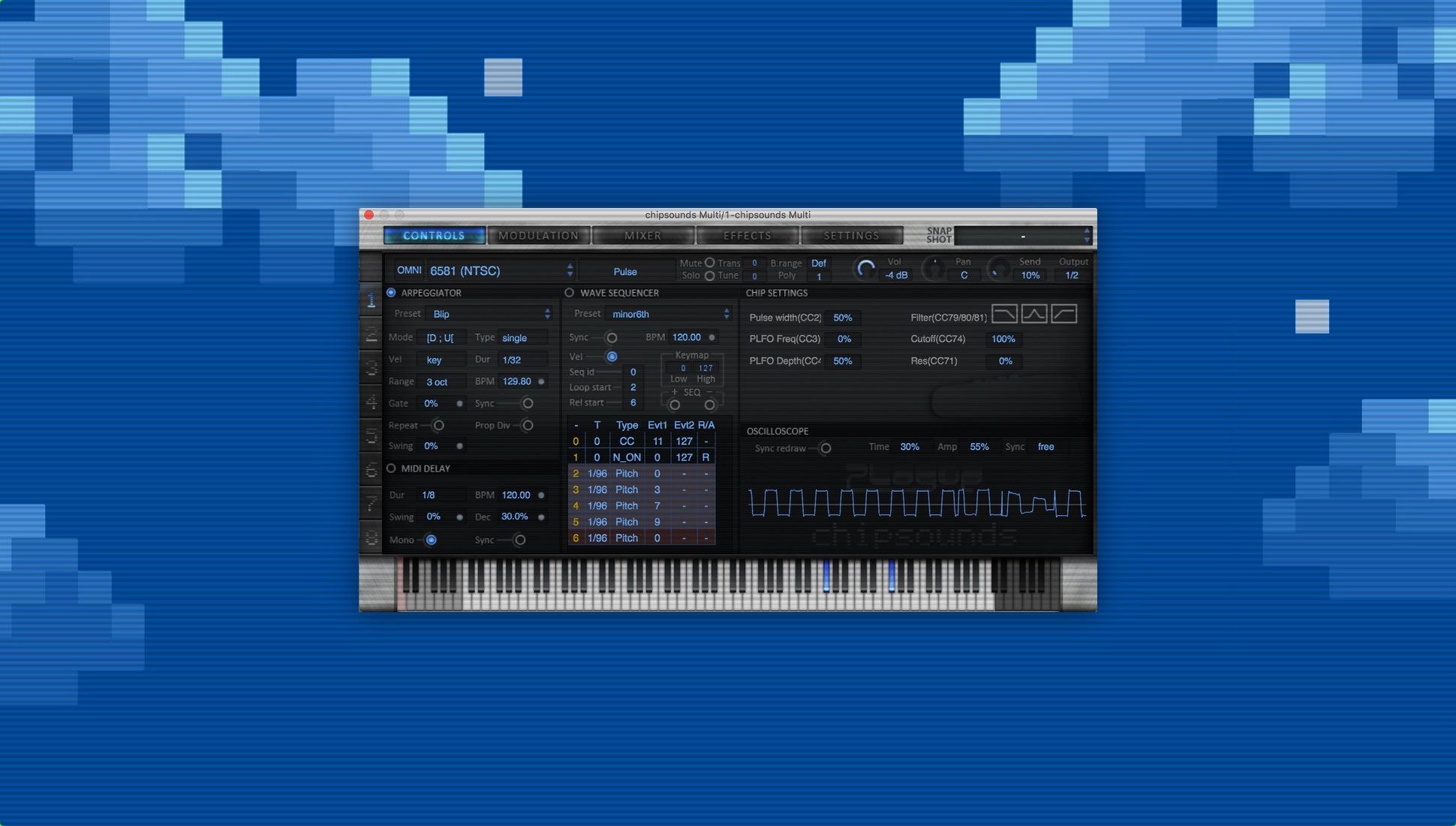 Plogue
Chipsounds
$95
If you want an 8-bit VST that's a step up from YMCK's Magical8bitPlug, Plogue's Chipsounds is one of the most comprehensive software instruments you can get, with emulations for multiple different 8-bit sound chips, including NES, C64, Atari 2600 and Game Boy. The arpeggiator and wave sequencer are also perfect for making clipped sound effects like the famous Pac-Man chomp and there are presets that give you ready-made bleeps from games like Space Invaders and Donkey Kong Jr.
Chipsounds isn't without its flaws: at $95, it's a little expensive, it's looking very dated, and using the interface feels more like using a spreadsheet than a synth. However, there's no denying it's one of the best-sounding 8-bit instruments on the market. If you want to make a whole nostalgia-filled video game soundtrack or just want access to a few 8-bit sounds to spice up a drum loop, this is the best tool for the job.
---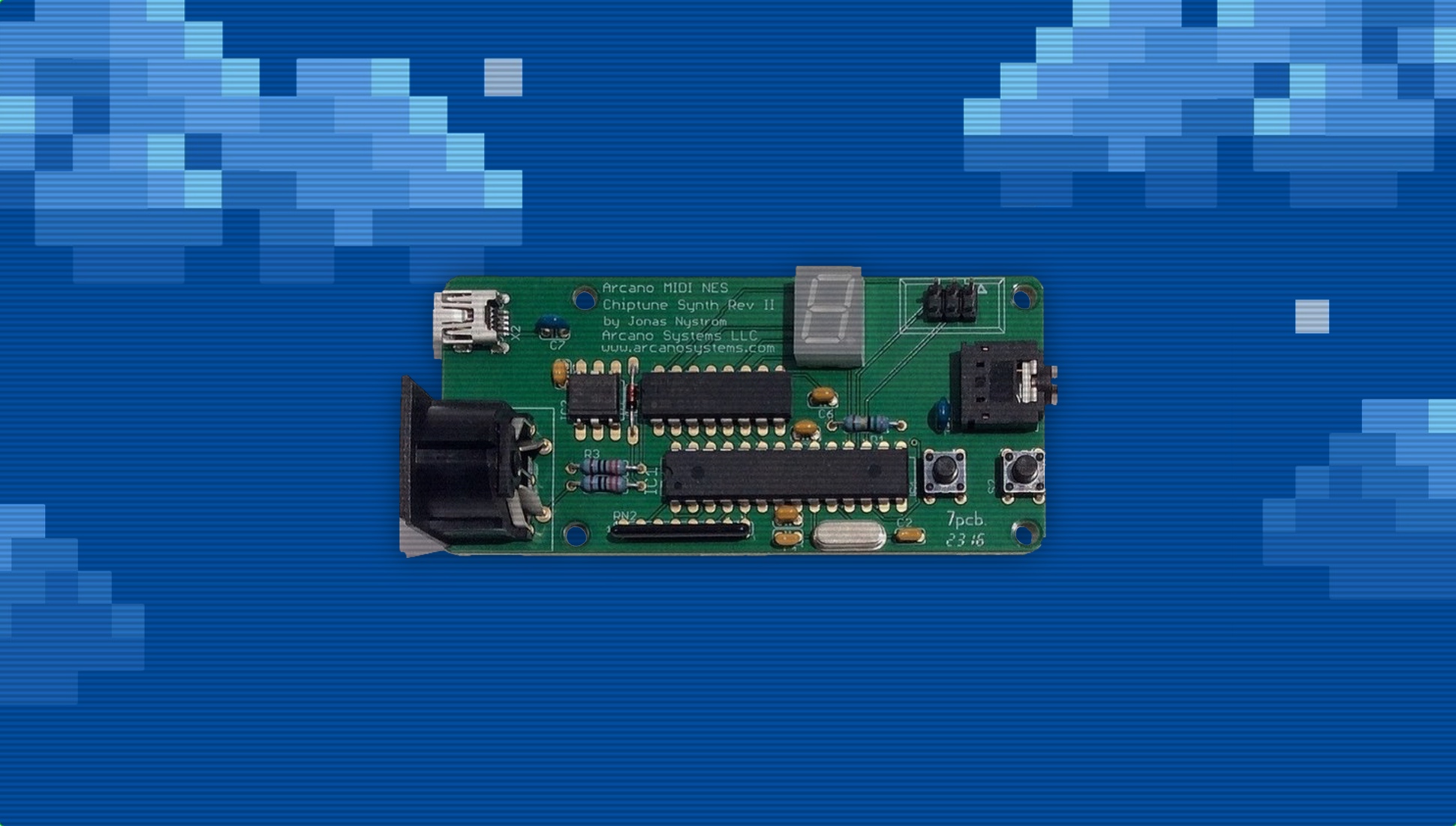 Arcano Systems
MIDI NES Chiptune Synth II
$90
Arcano Systems' NES Chiptune Synth II doesn't look like much, but it's one of the best instruments you can get if you want to recreate the sound of Nintendo's classic console at home. It's also one of the few off-the-shelf video games synths with a built-in MIDI connection, which makes it one of the best options if you want something you can include in a live hardware setup.
The synth features 32 presets, four-note polyphony, eight different waveforms, eight different arpeggios and even eight Mega-Man-II-inspired two-channel echo patches. At $90 it's considerably more expensive than Soulsby and Teenage Engineering's devices, but if you still remember blowing dust out of your NES cartridges, it's unlikely anything but Arcano's tiny circuit board will fit the bill.
Scott Wilson is on Twitter
Read next: The 12 best affordable, pocket-sized, hackable synthesizers