Each week on the FACT Singles Club, a selection of our writers work their way through the new music of the past seven days.
This week, Warp innovator Kelela strikes back with 'LMK', Four Tet drops a 'Planet'-sized new track and Rae Sremmurd return with 'Perplexing Pegasus'.
Elsewhere, former Fifth Harmony star Camila Cabello ventures to 'Havana', Zomby switches up his sound on new EP title track 'GASP!' while Macklemore teams with Lil Yachty for a serving of 'Marmalade'. Let's get stuck in, shall we?
---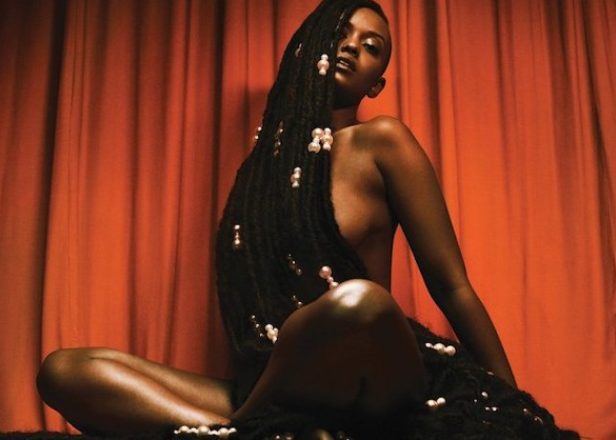 Daniel Montesinos-Donaghy: Part radio-ready R&B, part slowed-down freestyle special with some left-of-centre percussion that sounds like a soda can being cracked open. Only thing letting this down is an intentionally off-key moment that disrupts the dreaminess of the song's bridge, but other than that, it's Kelela, it's great. Obvz. (8)
Chal Ravens: The teaser had me champing at the bit but the full track has not lived up to expectations, lovely as the production may be. As ever, the lyrics are a bit "Random R&B Mood Generator," though Kelela's voice is capable of so much expression that it usually wouldn't matter. This time however there's a kind of narrative void, and the hook ("All you got to do is let me know") just isn't that hooky. She's set herself a very high bar and clipped it. (6)
Jibril Yassin: Kelela comes across as an incredibly seductive but not over-eager lover on this first glimpse at long-awaited debut album Take Me Apart, over production that moves to compliment her sublime vocal. It pays off big time, combining her forward-thinking instincts with a pop accessibility that makes this feel huge. (9)
Carl Anka: I think I'm contractually obligated to describe this track as "sultry". Kelela lays it on thick here, singing "It ain't that deep by the way/ No one's tryna settle down/ All you gotta do is let me know." One for your make out playlist. (8)
Tayyab Amin: On my first listen, as the first few seconds of 'LMK' ticked over and her harmonies took flight over Jam City's distinct production, an involuntary shiver told me she's ready for more than the underground star status she's had since 2013's Cut 4 Me. Listen to her launch into the chorus and tell me this shouldn't be all over everyone's TVs and mainstream radio. Listen to her speak-sing that bridge and finish in Mariah territory and tell me this shouldn't be one of the year's best. I wouldn't believe you for a second. (10)
8.2
---
Four Tet – 'Planet'
Daniel Montesinos-Donaghy: More incredibly pretty 2017 creations from Kieran Hebden, this time with a fluttering koto-style melody and sampled purrs roaming over pillowy 4/4. More on the early morning tip than a late-night one – especially with its lightly droning outro, the sound of a sunrise if I ever heard one. (7)
Chal Ravens: This feels like a track your mate's mate did and sent to you because he "heard you were into your beats". In 2013. I think it's the vocals – a future garage flashback I never asked for. The good bit is where that airy, dissonant tone muscles in, slightly too loud – that bit reminds me of the rickety, homespun quality of classique Hebden and his old band Fridge, and feels nicely tactile and unpolished. Also, in the process of trying to work out what stringed instrument he's sampled I discovered that it was reminding me of the Age of Empires II soundtrack, and given that Hebden is a committed PC producer I feel like it's an entirely valid connection to make. Best bit: its final 60 seconds. (6)
Jibril Yassin: I wasn't onboard with 'Two Thousand And Seventeen' and its meandering length but this feels more like a convincing throwback to what makes Four Tet great. Lush instrumentation, an insistent beat and a backdrop of well-crafted vocal loops, but it's the synth pad that kicks in at the six minute mark that takes this in a direction worth hearing more of. (6)
Carl Anka: That ringing bell is like ketchup on a great cake. There are so many great parts to this, from the clipped techno beat to the lovely glitchy drums, but this one falls down on those incremental bell noises. (6)
Tayyab Amin: Pink-era Four Tet is my favourite Four Tet so you know I think this one's a treat. It's got pumping kicks, R&B chopped vocals, cute synths and a generally wide-eyed approach to dance music I can't help but admire. (7)
6.4
Rae Sremmurd – 'Perplexing Pegasus'
Daniel Montesinos-Donaghy: Post-viral fame can't stop Swae and Jxmmy from luxuriating in weird, spacious beats – a type of futuristic oddity that seems suited more to cold landscapes and sci-fi aesthetics than clubs. Thank god for these two kids, finding ways to drop as many fresh catchphrases as they can and give some light and life to the chilliness. (7)
Jibril Yassin: There's a Major Payne reference and Swae Lee actually rhymed 'negligence' with 'pegasus,' how could you hate on that? (8)
Chal Ravens: I wonder if the Pegasus/negligence rhyme came before or after they chose a song title? Like, did they open the dictionary on a random page and go from there, or is this just your standard issue, 808-assisted ode to the ancient snow-white horse-god? Then I was like, hold up, this must be some kind of fancypants car I haven't heard of: Google says no. Genius says it's a "car that looks exotic", without showing its working. So I believe this song is about feeling as cool as a horse with wings would surely feel. Main thing is, they haven't fucked with a winning formula – it's a one-tonne slab of heavy-lidded, goth-faced party-rap to scare parents and shake car windows, and they will probably release another very good album of this stuff sometime this year. Hail Sremm. (7)
Carl Anka: Bout time we had another carefree black boy summer banger. Some rappers are good talking about the struggle. Others are good talking about flexing. Rae Sreummurd will have you feeling a rental bike is a Beemer and god bless them for it. (7)
Tayyab Amin: Rae Sremmurd do what they want. They hit a home run with 'Swang' before Swae Lee stole the summer on French Montana's 'Unforgettable', so naturally their idea of a lead single for Sremmlife 3 is something exclusively for late night drives and shady club lights. It doesn't matter if the chorus is a little clumsy – Mike WILL Made It's beat bounces between chords like ping pong and the duo's ad-libs have all but replaced the voice in my own head at this point. Perplexin' is the new wave 'cos Rae Srem said so. (8)
7.4
---
Camila Cabello feat. Young Thug – 'Havana'
Daniel Montesinos-Donaghy: Cabello's proper solo debut is surprisingly sultry, with her and her guest reining in much of their vocal histrionics in order to let the boogaloo piano vamp away – all they have to do is balance atop the lilt. In the process of the feeling-out process, they never build on the second verse, leaving the final minute sounding like a leaked demo (hence the hastily-added trumpet solo). Still, I'm not mad at a Latinx pop star singing "my heart is in Havana" on one of her introductory singles to the pop market, so do your thing Camila. (6)
Chal Ravens: Oh my god, I hate this so much. Everything about it is sole-of-your-shoe-shite, from the hokey "half of my heart is in Havana" hook topped with mariachi horns (whyyyyyy) to the grim "na na nas", and shitting hell, the album is going to be called The Hurting, The Healing, The Loving. It's going to be big, isn't it. *Pulls emergency cord* (1)
Jibril Yassin:  It's like if the intent was to rewrite 'Same Old Love' but make it better and feature some fantastic horns to boot. Both 'Havana' and 'OMG' showcase a far more confident Camila ready to leave behind Fifth Harmony than 'Crying in the Club' did. Also Young Thug is totally capable of doing a Latin crossover album and needs to do that ASAP. (8)
Carl Anka: There's something missing here. Normally a song featuring Thug gives you all the hype you need, and while Camila's vocals are stellar, this falls just on the wrong side of "dreamy" and all too easily fades into the background. (4)
Tayyab Amin: I love how fitting it is that this song fully cashes in on the Cuban theme. Fifth Harmony grabbed Gucci for their single which makes Cabello's recruitment of Thugger a delightfully spicy move, though I can't help but wonder if she thought she'd bitten off more than she could chew because his verse begs to be cut for the radio edit. (7)
5.2
---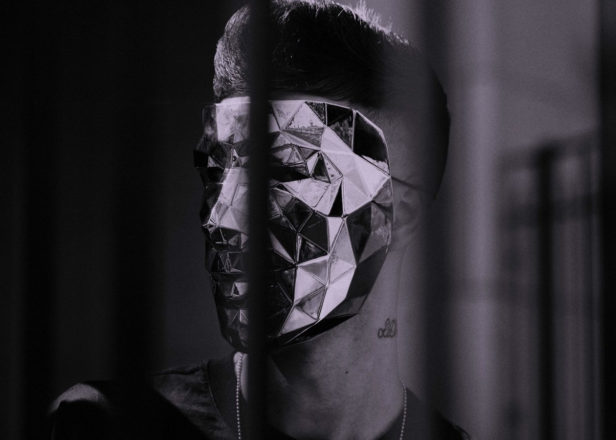 Daniel Montesinos-Donaghy: The sound of a broken loop in an empty turbine hall: totally un-gasp-worthy, if you think about it. (3)
Chal Ravens: When you realise what you're listening to is A Total Mess you have to think to yourself: yes, but is it a mess on purpose? Because there's a lot of good music out there that's A Mess On Purpose. Some of my favorite music, some of the very best music. This is not that. (1)
Jibril Yassin: Zomby managed to recreate the interior of a blackened out warehouse and has no qualms throwing people for a loop. Kick drums drop out, hi-hats get wrapped in blankets of distortion and delay keeping time to an industrial backbeat resulting in a disorienting and discordant experience closely resembling a drugged out club excursion gone wrong and I am here for it. (7)
Carl Anka: Zomby's talked about going back to analog hardware to make his music and fair play to him. The move has helped him explore some of the weirder areas of his style. Sometimes you have to go backwards to move forward, and the slow shuddering climax to this is proof. (7)
Tayyab Amin: This track opens with such an interesting premise – the tempered drum pattern, the ringing, the clatters that bring industrial styles to mind. It all plateaus in the end however, circling around itself with nowhere to go. Zomby's releases so often present his loop-based instrumentals as beat records and whilst deviations from that are very much welcome, this isn't the one to really do it. (5)
4.6
---
Macklemore feat. Lil Yachty – 'Marmalade'
Daniel Montesinos-Donaghy: Lil Yachty seems like a good match for Macklemore, especially on a track mining the same playroom-xylophone aesthetic as 'iSpy' and 'Broccoli', but also for his earnestness and positivity. It's cute. (6)
Chal Ravens: It was funny and cute when D.R.A.M. and Yachty used those baby-lesson piano lines to animate 'Broccoli' with a kind of faux-naive genius, and it was funny and cute when Kyle and Yachty turned themselves into lecherous toddlers for the similar-sounding 'iSpy'. But I think we've had enough now, especially when those artists' silly, self-effacing originality is borrowed by a white rapper. This reeks of money. (1)
Jibril Yassin: To Macklemore's credit, roping in Lil Yachty for this remake of 'Broccoli' is a pretty great idea, even if they can't quite emulate D.R.A.M's carefree charm. (6)
Carl Anka: Ugh do we have to? I want to support Lil Yachty. I want that little weirdo to keep being happy and continue to piss off Joe Budden, but why does he keep making decisions like this? Who is this for? I know it's for the SUV crowd but *who* is this for? Offensive in its inoffensiveness. It makes me want to swear in my parent's mother tongue. Kwasia. (3)
Tayyab Amin: I never thought I'd accuse someone of sounding like a fake Kyle but Macklemore has mackled beyond the pale once again. Is Lil Yachty really gonna let him bite the wave? Well, yeah if he can get a cheque out of it: "This beat is so happy, I will never frown," is the lyric of someone making money. (5)
4.2
Final scores:
Kelela – 'LMK' (8.2)
Rae Sremmurd – 'Perplexing Pegasus' (7.4)
Four Tet – 'Planet' (6.4)
Camila Cabello feat. Young Thug – 'Havana' (5.2)
Zomby – 'GASP!' (4.6)
Macklemore feat. Lil Yachty – 'Marmalade' (4.2)