Playing music out loud from the tinny speaker built into your phone is anti-social at best and punishable by some severe tutting at worst. But upgrade the sound system, says Tom Wiggins, and you might just get a party started at the bus stop.
Chances are you listen to all your music on your phone anyway, so setting it free is a no-brainer. But not all Bluetooth speakers are created equal – there's a massive difference between the plasticky bauble you'd get on eBay, and the boxes of tricks churned out by proper hi-fi brands such as B&O and co.
Gone are the days when pairing Bluetooth kit was as convoluted as choosing a new Pope, too. All of these speakers will pair in seconds, with the minimum of PIN-based fuss, and many now come with apps of their own that allow you to tweak the sound, hook them up with matching models to create stereo pairs (or sometimes huge groups), and microphones that let you use them as the best-sounding speakerphone you can lay your hands on. Bluetooth speakers are no longer just for people who think a tweeter is someone who goes on the internet to call Donald Trump a moron in 140 characters or less.
While none of these seven speakers will replace a full-on hi-fi or proper plug-in boombox the size of a bread bin, if you're not fussed about all that audiophile business they're all good enough to be the only one you buy, whether it sits on your desk all day playing ambient tunes to work to, tucks into your rucksack for a weekend in Berlin, tags along to the park for a reconstruction of that Limmy sketch, or a combination of all three.
They range in price from under £100 to bang-on £200 (although you'll often find them cheaper if you shop around) but more money doesn't necessarily buy you bigger beats. Before parting with your cash, consider how portable you want it to be and whether it needs to be able to survive a soaking when the heavens open before you've finished barbecuing your steaks. Remember: there's a big difference between splashproof and fully amphibious.
Of course, because these all connect via Bluetooth you don't need to worry about your phone having the right connection, or finding the right cable, plus they'll also hook up to laptops, tablets and the like. Some do also come with 3.5mm ports if you fancy going old-school, but where we're going, we don't need wires.
---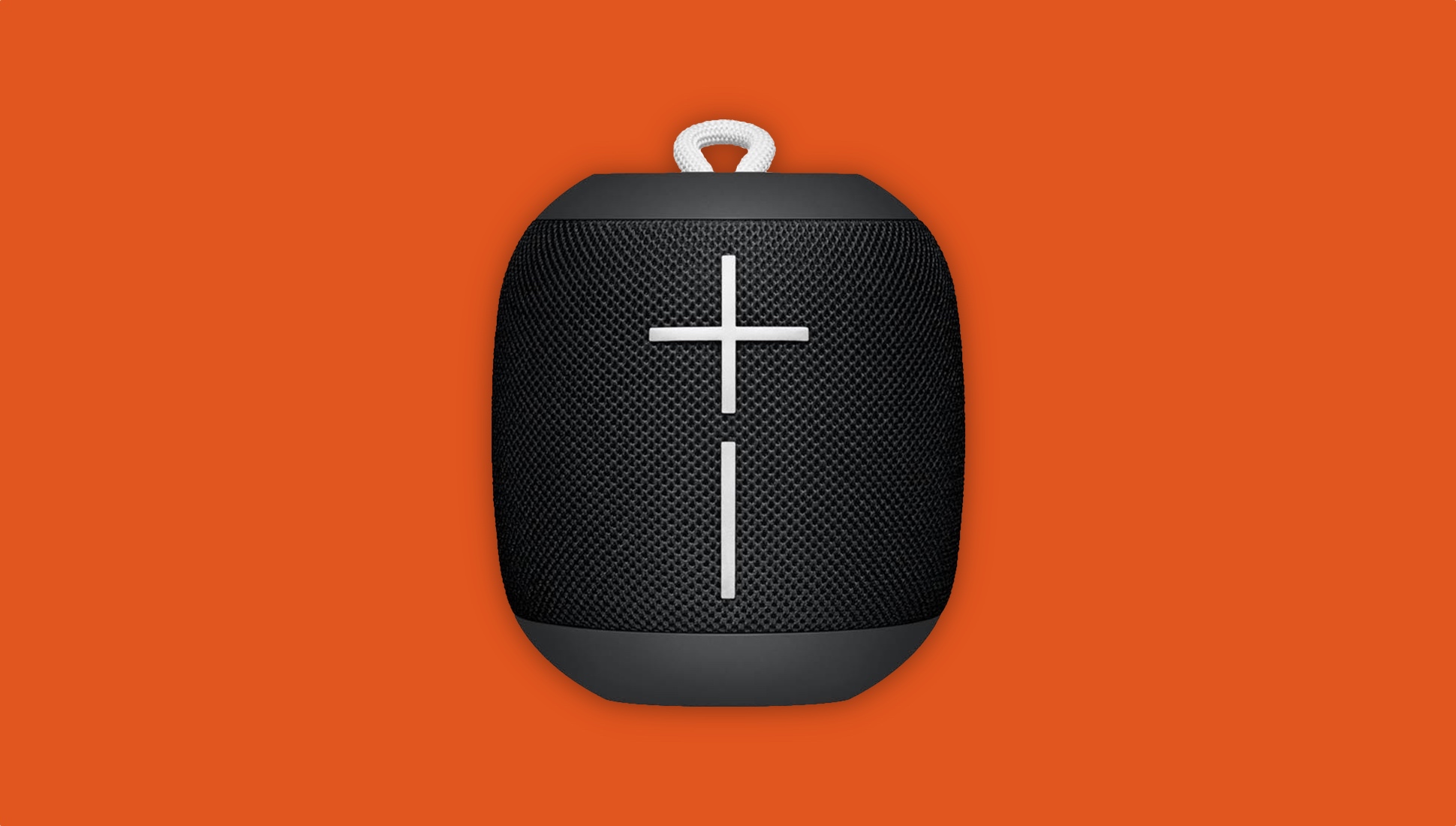 UE
Wonderboom
$80/£90
UE's Wonderboom is so versatile it's tempting to hook it on your belt and carry it around with you everywhere. About the size of a grapefruit and completely waterproof – it'll even float if you take it in the bath – its brightly coloured jacket cloaks a surprisingly capable little speaker that's ridiculously easy to use: the big plus and minus on the side change the volume, and the UE button on top is used to play/pause, or skip a track if you press it twice in quick succession.
The Wonderboom's slightly plumper waistline suggests a propensity for bass and to an extent that's true, but the top-end is well catered for too. Ironically, it's around the middle that the Wonderboom is a little thin sonics-wise, but when it looks this good and copes with so many situations with such little fuss it's worth every penny.
---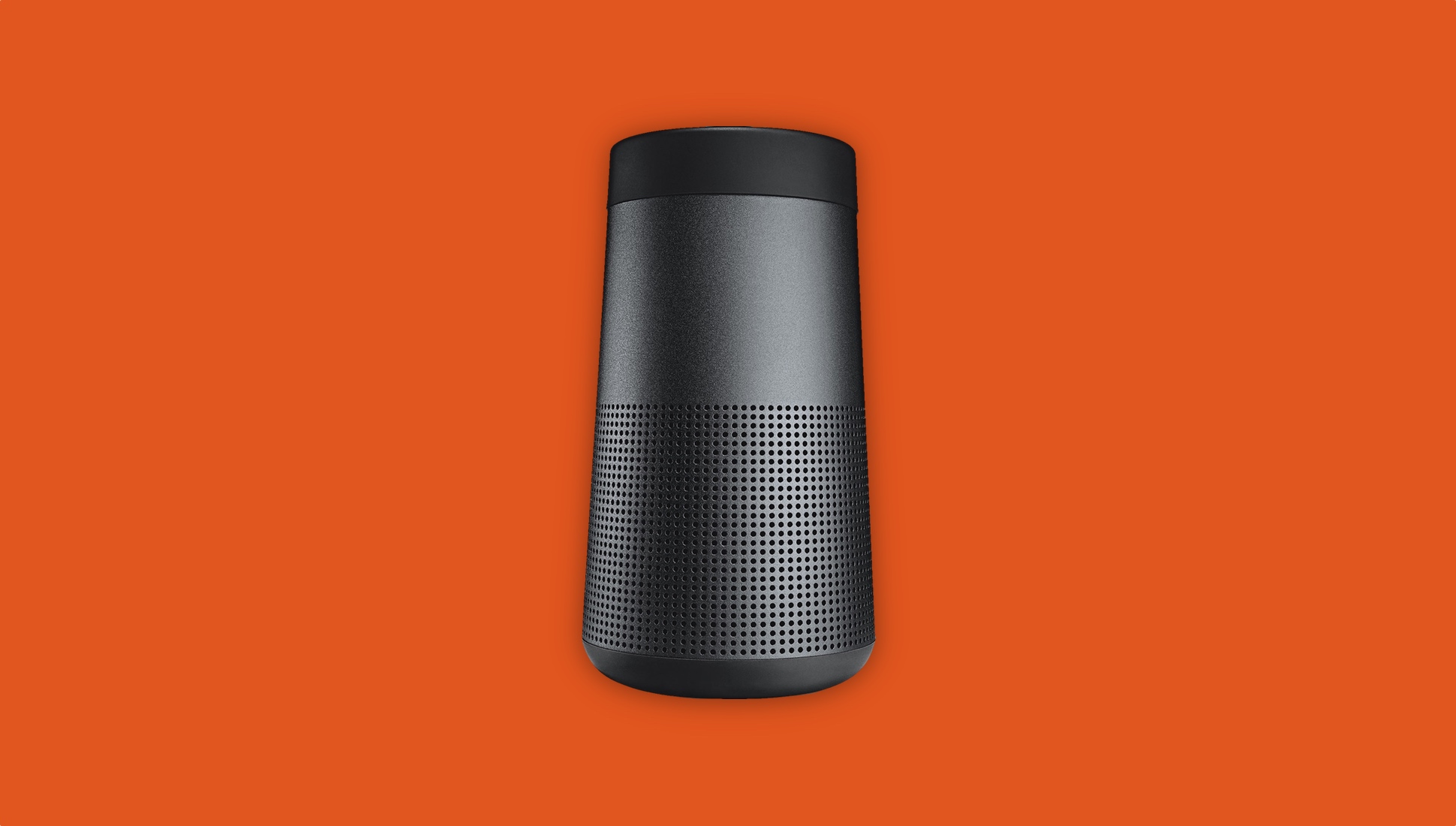 Bose
SoundLink Revolve
$199/£200
It might look a bit like a Darth Vader's salt shaker (or pepper pot if you get the black one) but put a Bose SoundLink Revolve in the middle of your table and it won't matter where you sit around it – 360-degree audio tech means nobody's likely to mistake it for a condiment dispenser. It doesn't look it but the Revolve is waterproof too, so spillages shouldn't be a problem.
A lot of speakers this size and price are more than capable when it comes to the bass and treble but struggle to find the stuff in the middle. The Revolve does a decent job of picking out vocals and making them sound natural, and if you find the bass a little on the stingy side, positioning it near a wall should help to give it a bit of a boost. A 12-hour battery life means you can easily take it on holiday without having to worry if you forget the charger.
---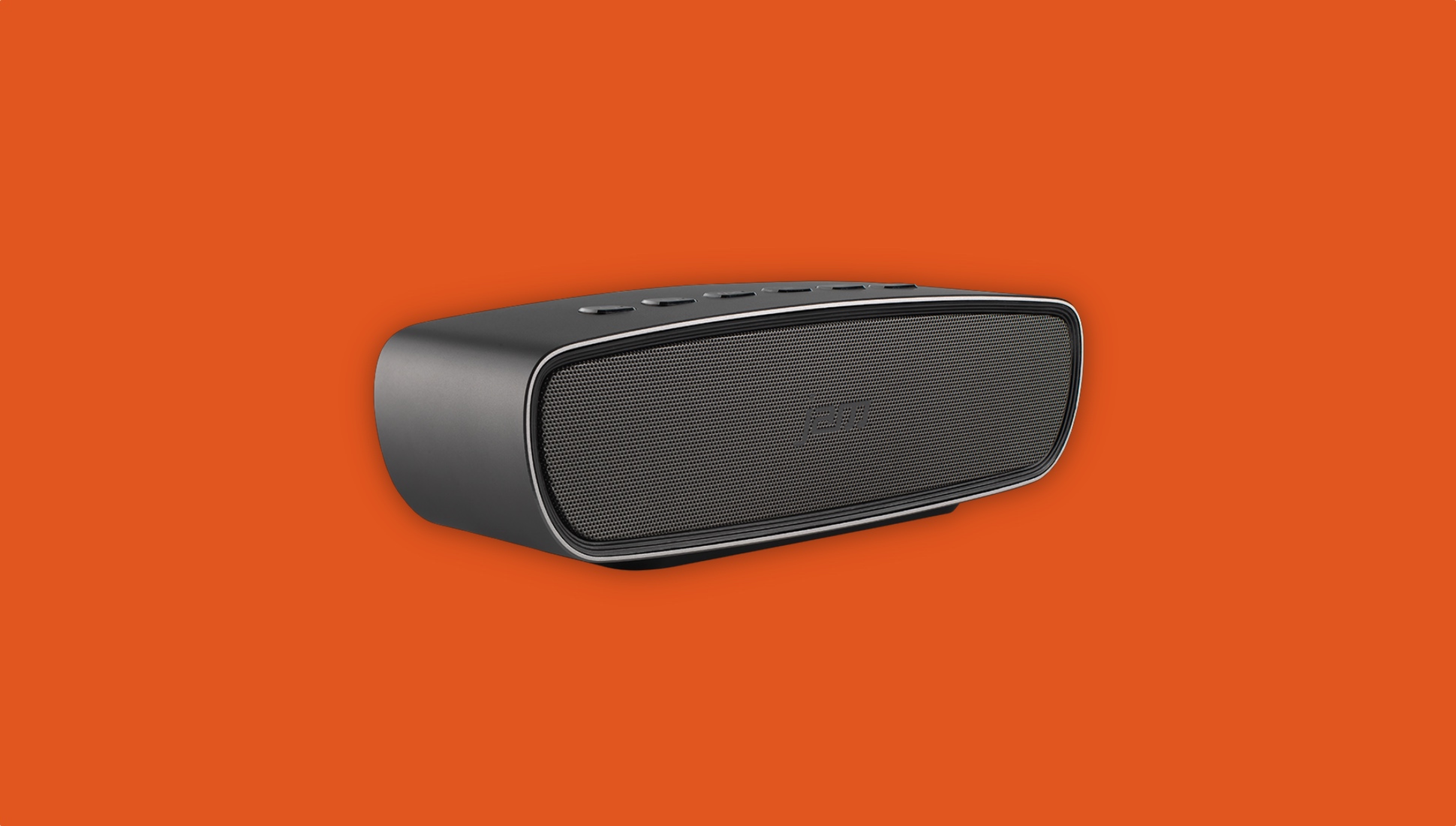 Jam
Heavy Metal
$69/£80
Despite seemingly being named by someone who sells cheapo tech from a trestle table in a motorway service station, Jam's Heavy Metal makes a sound much weightier than its unassuming aluminium shell would suggest. Taking design cues from Bose is never a bad thing and the Heavy Metal could easily pass for something twice as expensive, especially when you turn it on and fill the room with its well-rounded tones. It's hard not to be impressed, even if the mid-range does occasionally reveal its lower price tag.
With a row of buttons on top it lacks the finesse of the UE Boom but a single charge should be good for about eight hours. There's also a built-in mic and it'll accept a 3.5mm jack if you're still nursing an elderly iPod Classic. You'll need to shell out more money for something that sounds a bit more lively, but for this price the Heavy Metal really can't be knocked – just keep it away from water.
---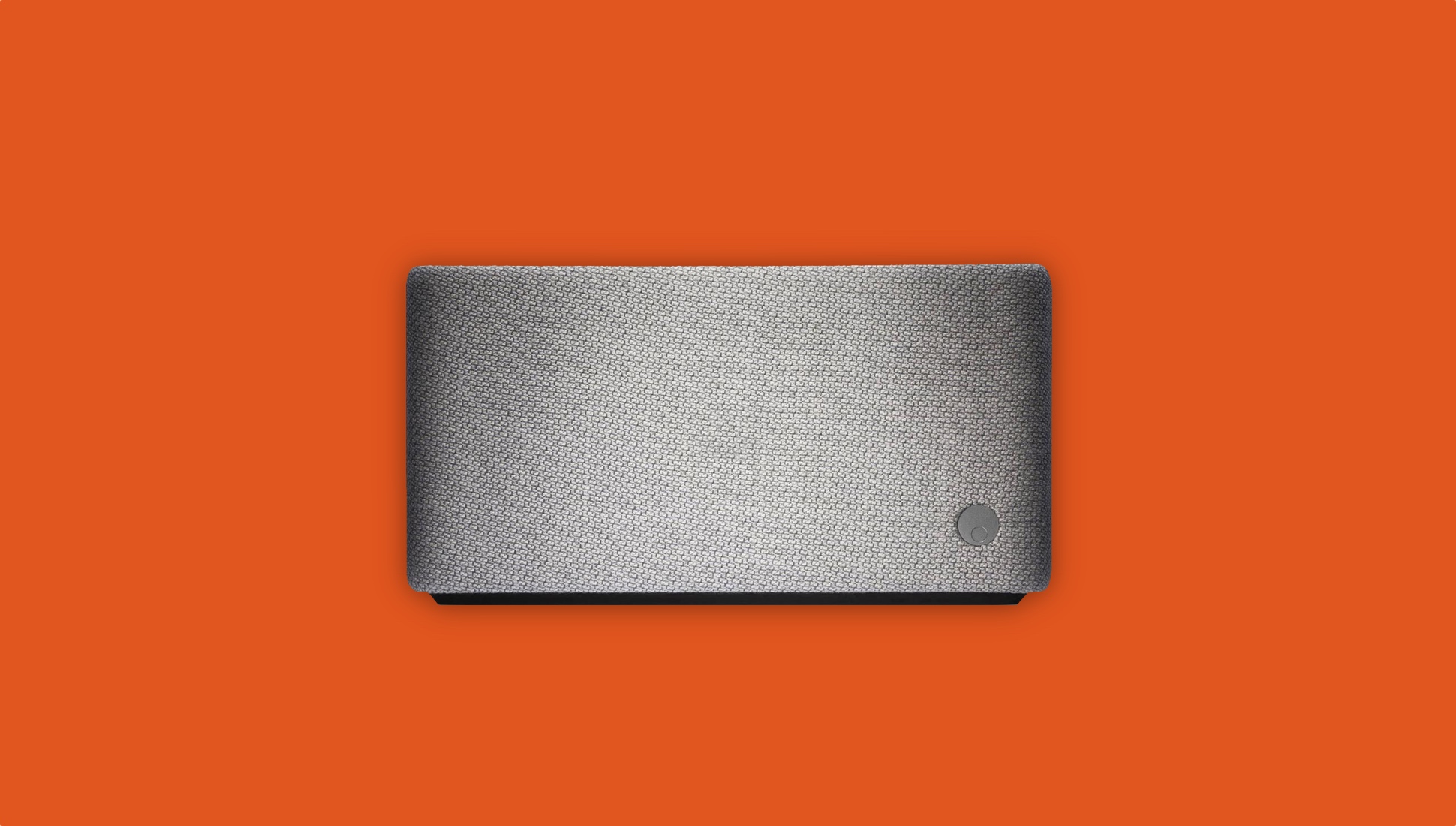 Cambridge Audio
Yoyo S
$195/£150
What do you get if you cross an old transistor radio and a wooly jumper? Cambridge Audio's Yoyo S. The S stands for small, although as portable speakers go, it's probably more suited to ferrying around the house than carting around the world. It's party trick isn't a built-in FM tuner, but gesture controls. These can often be overly gimmicky, and you might trigger the Yoyo's accidentally now and again, but it's hard not to show them off when people ask you what that furry brick on the window sill is. If necessary, you can always just stick to the good old-fashioned buttons.
If you need to crank the Yoyo up it won't complain, with a detailed sound that's as balanced as gymnast on a Segway, and a battery that'll last 14 hours. Take advantage of the built-in USB port to charge your phone and that'll fall slightly, but it's still got enough stamina that a dead battery shouldn't catch you out.
---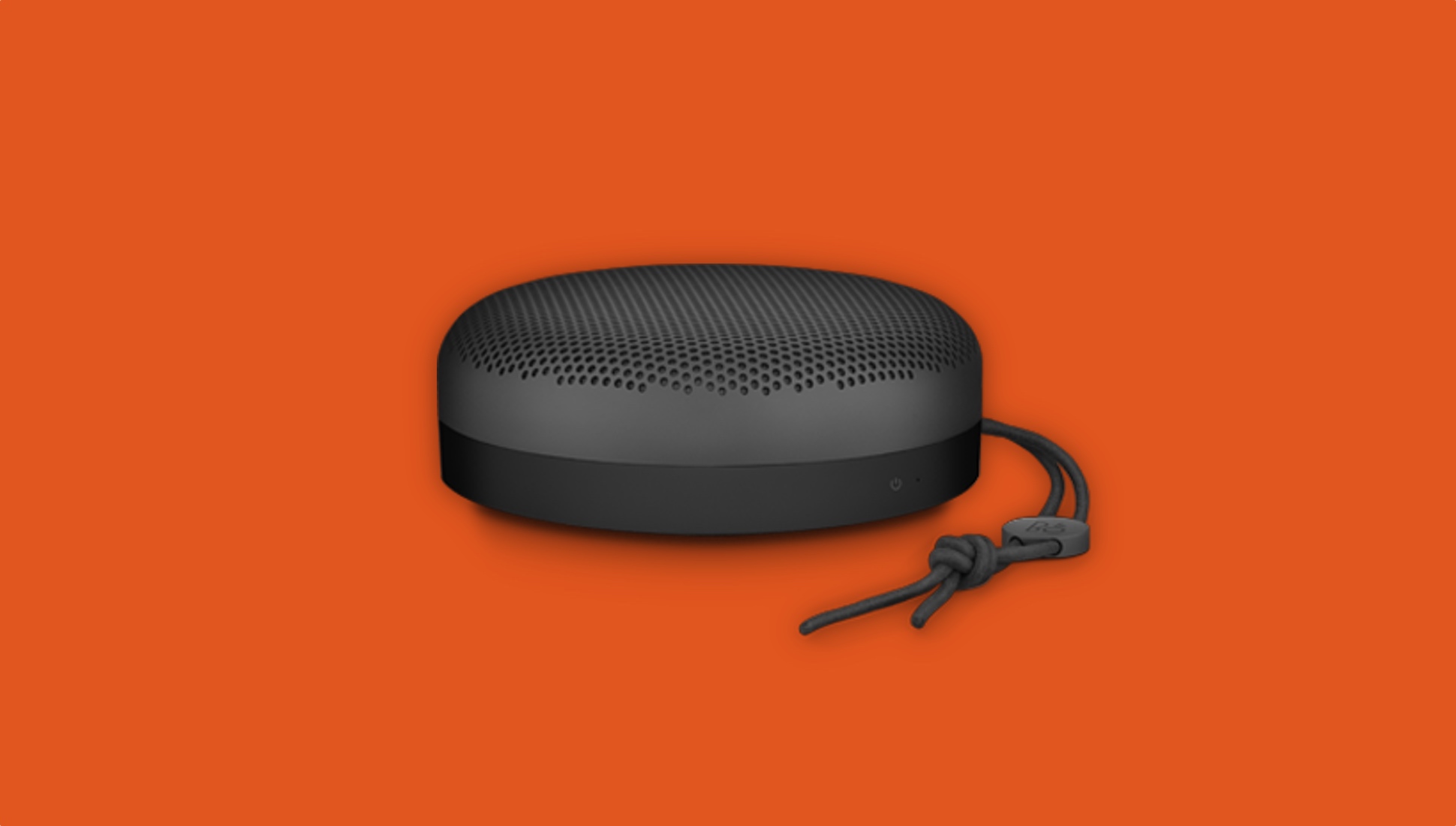 B&O
Beoplay A1
$249/£199
Despite looking like somebody squashed it, there's nothing flat about B&O's A1. This minimalist dollop of a speaker feels exactly as expensive as you'd want something you'd spent £200 on to feel, with a pleasing weight to it and a well-controlled bass performance to match. In general it sounds great, if a little lacking in dynamism, but does a fine job of balancing the sound when you turn the volume down, meaning you don't just get a mumble of low-end when it's not cranked up.
A 24-hour battery life is just about the best you'll get from something so portable, although the fact that the A1 charges using a modern USB-C cable will be a bit of a pain if you don't own a recent Android phone. The buttons are so well integrated into the base it's almost impossible to locate the one you want without picking the A1 up and looking for it, but at least it means you'll never press one by accident.
---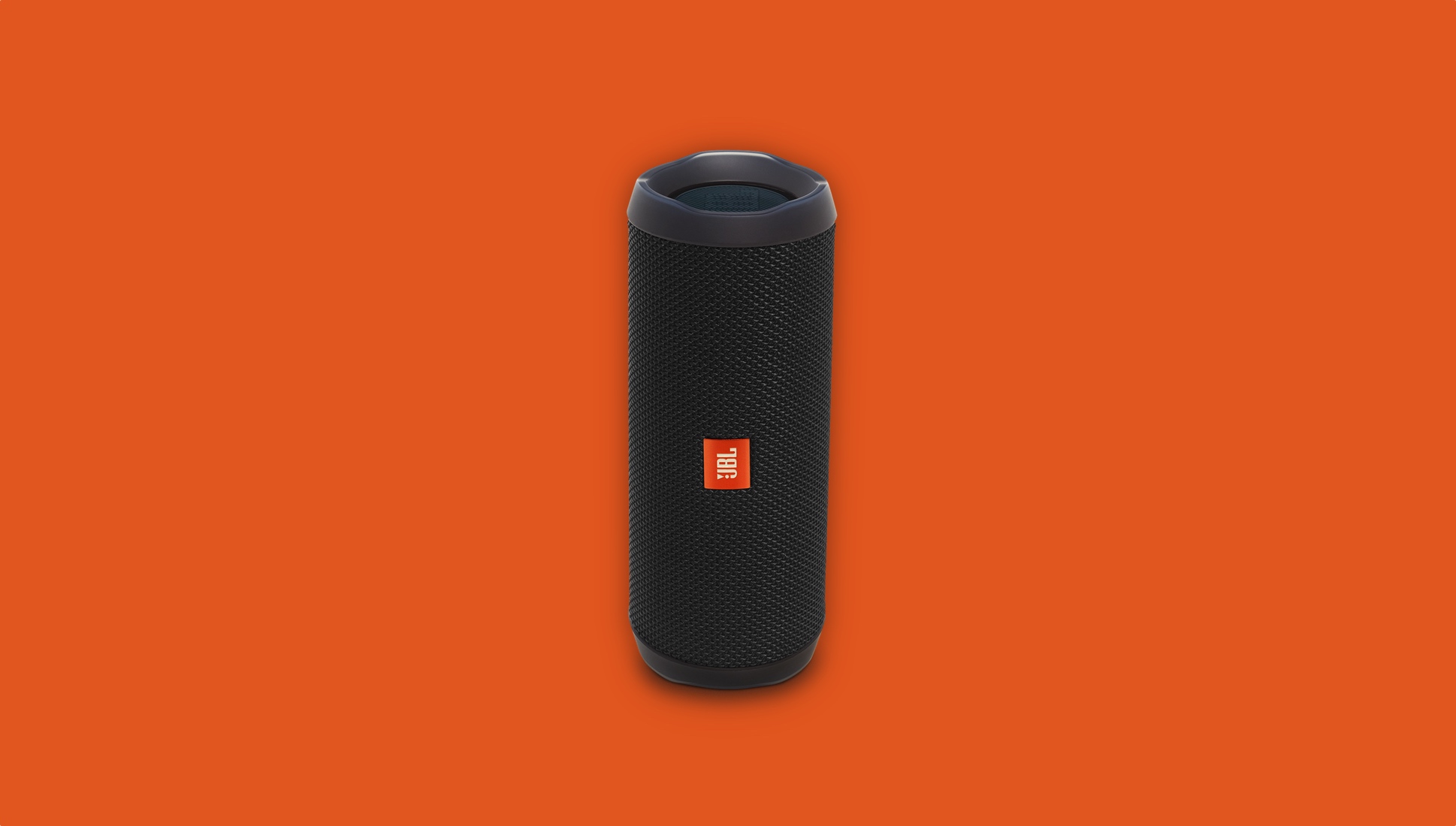 JBL
Flip 4
$90/£90
If you're after something you can pretty much flat-out abuse, JBL's Flip 4 is probably worth your clumsy cash. Covered in chunky rubberised bumpers and able to withstand being dunked up to one metre underwater, it's the kind of speaker that won't flinch at the idea of a weekend camping alongside some warm cans of beer.
Its ruggedness means its sound lacks a little subtlety, but it certainly doesn't scrimp on the volume – if you're taking it out and about you'd probably rather its priorities were that way round anyway. A set of buttons on top means you don't have to dig your phone out of your pocket to control it, and a 12-hour battery life is par for the course at this price, but if you're not going to punish it at least a little bit, the JBL probably isn't your best bet.
---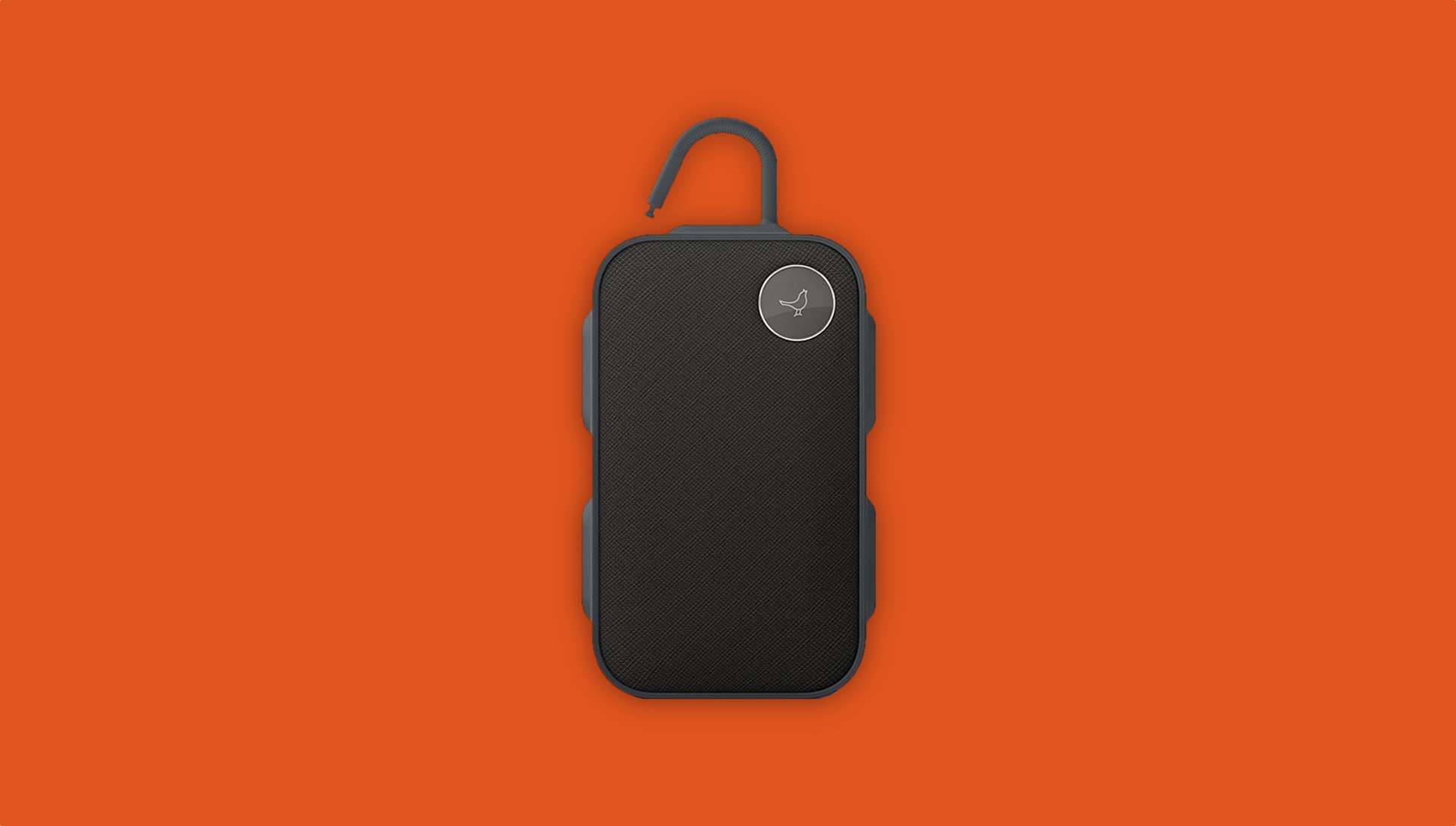 Libratone
One Click
$199/£160
At first glance this almost featureless beige rectangle – which is about the size and weight of a serious hardback book – appears to have nothing to it. But remove the rubber bumper around its edge and you can slot its accessories through the holes, adding hooks, straps or a couple of metal feet. On one of the Click's soft sides there's also a touch-sensitive panel for skipping tracks and changing volume.
It's the kind of thing you'd expect to see in an upmarket furniture catalogue, but does it sound suitably high end? For something comparatively weighty it's a little thin on the bass. That's not a huge problem in everyday use (unless you're a real wob freak) but while it'll go pretty loud it only takes a few voices to overshadow it, so it's not much of a party animal.
Tom Wiggins is on Twitter
Read next: The 12 best affordable, pocket-sized, hackable synthesizers