Moog updates its Sub 37 synth with a host of new features.
Moog has discontinued its Sub 37 synth to make way for an updated replacement: the Subsequent 37.
The Subsequent 37 takes its cues from the Subsequent 37 CV, a limited edition synth made for this year's Moogfest. The production model features the same upgraded sonics as the limited edition version without the CV connections.
Despite not having CV outputs to connect to modular synths and other analog gear, the Subsequent 37 is still a more powerful synth than the Sub 37. The doubled mixer headroom offers a new range of tones, while the ladder filter has been enhanced to offer "richer" low end. The synth's multidrive circuit has also been retuned to give the synth more "grit and growl".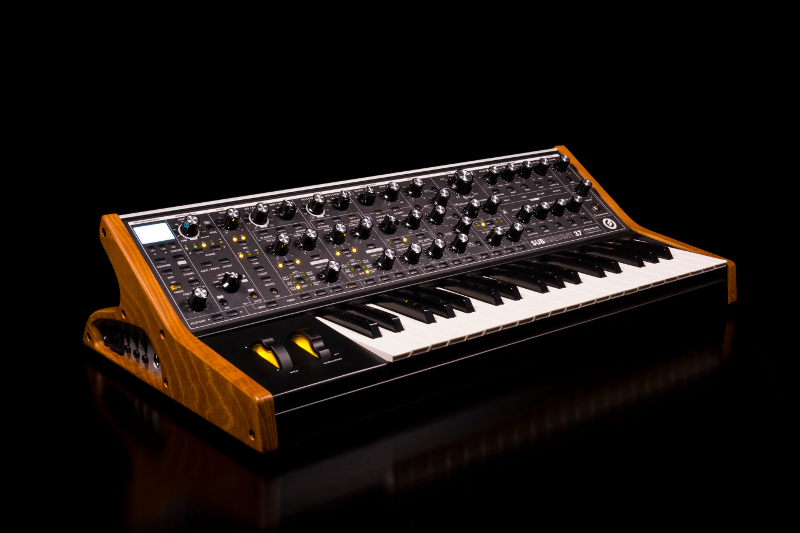 The most important update for performers however will be the updated keybed, which Moog says improves playability. There's also a high-powered headphone amplifier and a software plugin and editor for both Windows and Mac users.
Like the Sub 37, the new model is paraphonic, which means it can be played in classic monophonic mode, or in a mode that controls both  oscillators independently, much like Novation's recent Circuit Mono Station.
The Subsequent 37 is available now for $1,499, though the Subsequent 37 CV is still available at $1,799. Watch it in action below and find out more at the Moog website.
Read next: Moog are the music makers: Inside the small town factory that builds the world's best-loved synths