The opening track from the band's sixth album.
Post-rock greats Godspeed You! Black Emperor release their new album Luciferian Towers next month and today you can hear the opening track.
Titled 'Undoing A Luciferian Towers', the eight-minute track acts like an overture gradually building tension with marching drums, wailing string drones and woodwinds. It eventually concludes with a massive and well-earned slo-mo guitar progression in the finale.
In a statement about the album, the band described it as "a thing we made in the midst of communal mess, raising dogs and children. Eyes up and filled with dreadful joy – we aimed for wrong notes that explode, a quiet muttering amplified heavenward. we recorded it all in a burning motorboat."
Look for Luciferian Towers September 22 via Constellation. Find the artwork and tracklist below.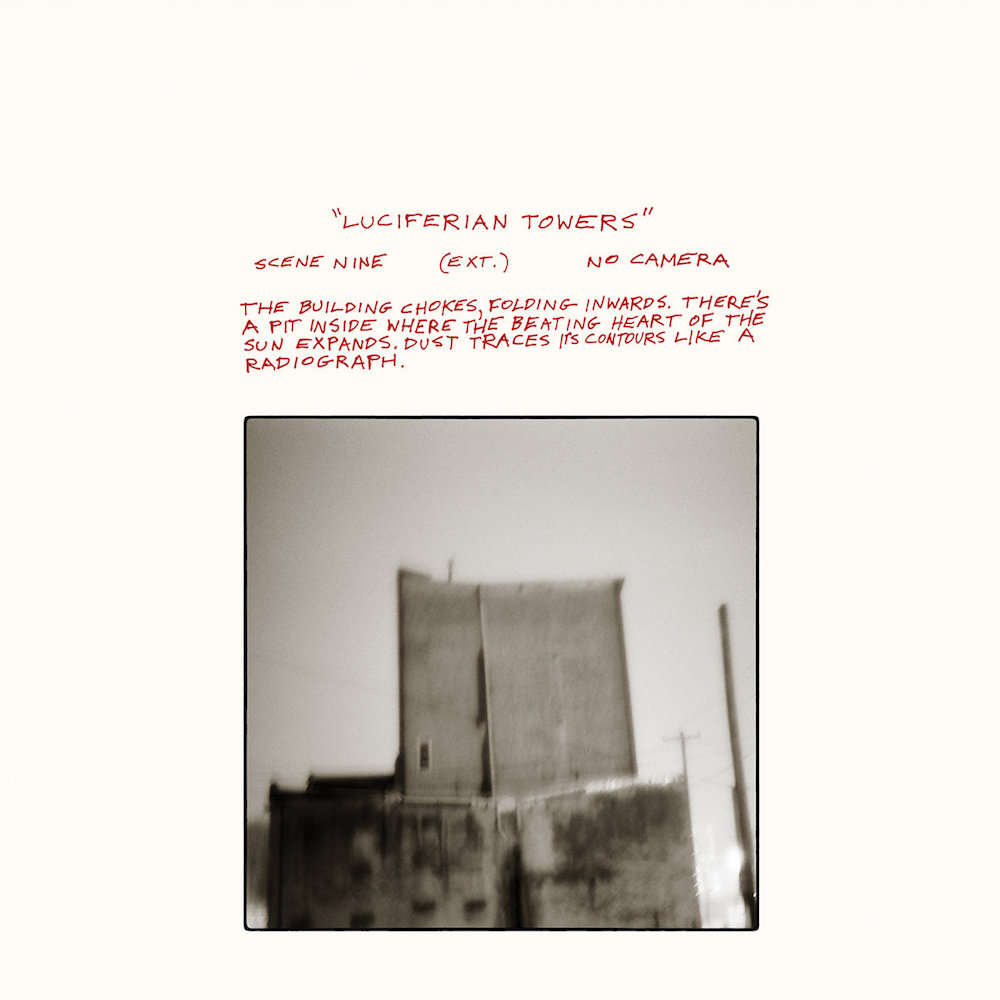 Tracklist:
01. 'Undoing A Luciferian Towers'
02. 'Bosses Hang, Pt. I'
03. 'Bosses Hang, Pt. II'
04. 'Bosses Hang, Pt. III'
05. 'Fam/Famine'
06. 'Anthem for No State, Pt. I'
07. 'Anthem for No State, Pt. II'
08. 'Anthem for No State, Pt. III'