"This record is from my heart to yours."
St. Vincent has announced her fifth album MASSEDUCTION, the follow-up to her critically acclaimed 2014 self-titled LP.
The US artist revealed the news via a fake press conference on Facebook Live earlier today (September 6), during which she emphasized the title should be pronounced "mass seduction" and said "putting out a record is like having a Bridezilla-style wedding every two to three years."
Out October 13, the LP was recorded with Lorde producer Jack Antonoff and features Kamasi Washington, Jenny Lewis and more. It's set to be released on limited edition pink vinyl – check out the vinyl below and listen to first single 'Los Ageless'.
Fans with tickets to any of St. Vincent's upcoming US shows will receive a digital copy of the album via email.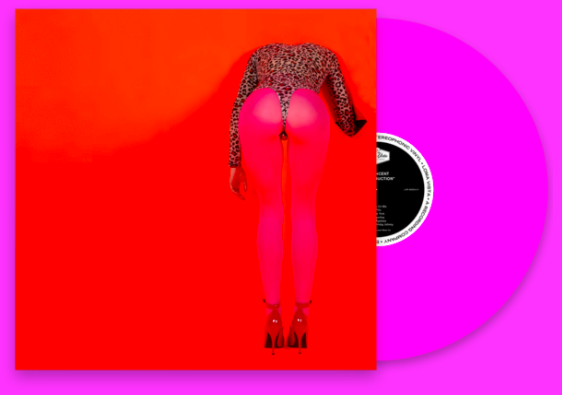 Listen next: FACT Mix 440: St. Vincent