The Tasty Chips GR-1 is now available on Kickstarter.
Netherlands-based boutique company Tasty Chips Electronics has launched a Kickstarter campaign for the GR-1, an €849 hardware granular synth.
The GR-1 is a rarity: granular synthesis, where sounds are made up of tiny "granules" of sound from an audio sample, is usually the domain of software. Tasty Chips' device houses the synth in an aluminium case with a 7″ TFT display.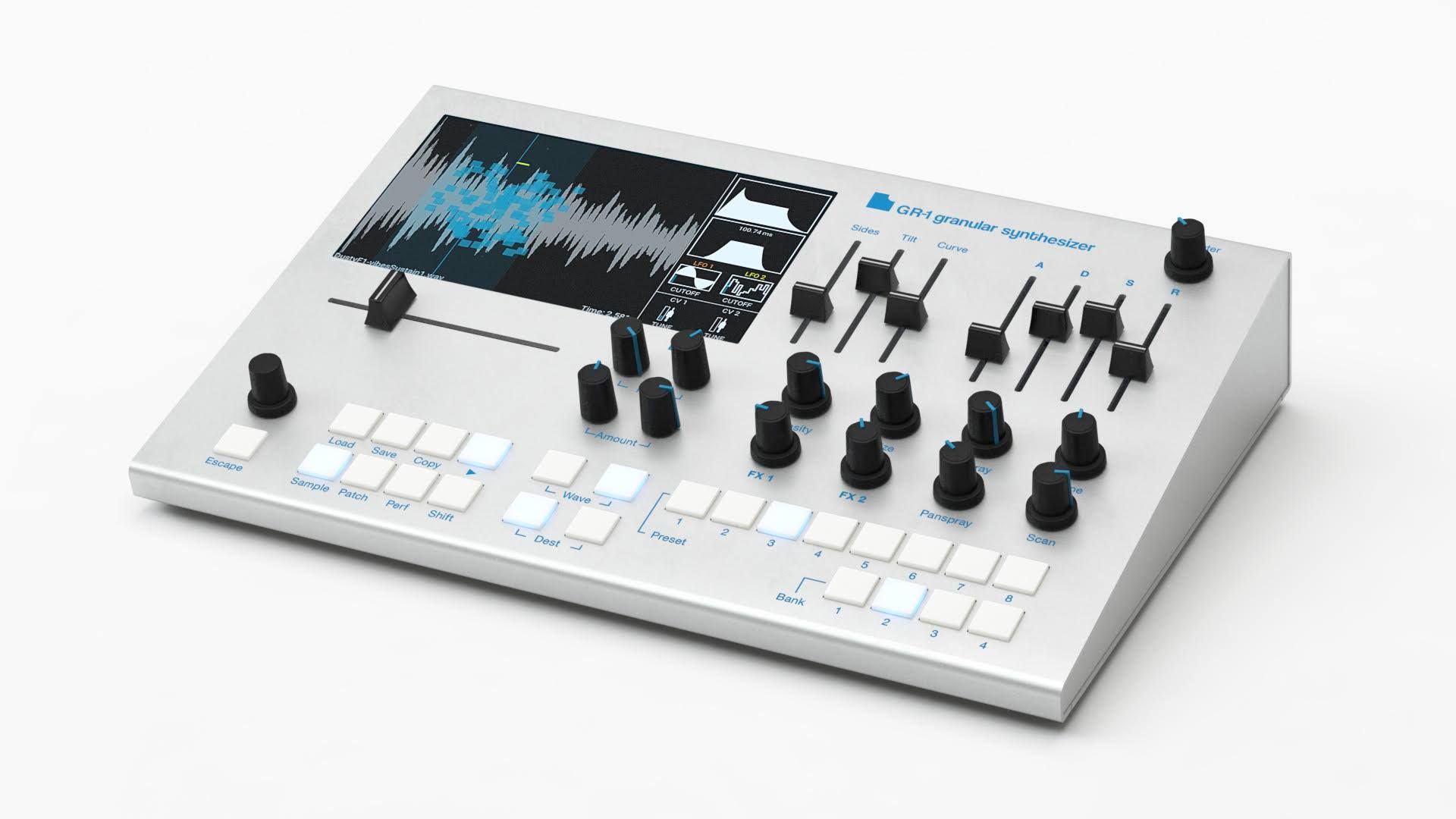 The synth can be used with a MIDI keyboard, but it also works as a standalone device, featuring buttons and sliders that can create four-note chords or drones. It can also connect to modular synths via CV and gate outputs on the rear of the device.
As for the sound engine, the GR-1 has 16-voice polyphony, with each voice capable of 128 grains per voice for a total of 2048 grains in parallel – in other words, very detailed, high-resolution tones. As with other granular synths, the GR-1 seems to be quite adept at making drones, soundscapes and pads, as the video preview below demonstrates.
Beyond these key features, the GR-1 has the kind of things you'd expect to find on a hardware synth: dedicated ADSR envelope controls, effects, two assignable LFOs and four banks of eight presets. Samples are read from the synth in multiple formats via USB, and can deal with up to 32 sample files of 10MB each.
The GR-1 is live on Kickstarter until October 3, but has already exceeded its goal of €30,000. If stretch goals are reached, Tasty Chips will add features such as the ability to record and save samples on the device itself, dedicated filter knobs and a sub oscillator.
Read next: Buying a drum machine: What to consider and where to get the best deals