Flex dance music, or FDM for short, is a Brooklyn-born genre that's like a moodier version of dancehall – one where 808s boom, chopped-up vocal samples echo and lazer-like sound effects are scattered throughout. Meet Swing Ting recruit Epic B, one of the flourishing scene's driving forces.
Raised in East New York and Brownsville, Epic B is a flex dance music pioneer. Though he's produced for Vybz Kartel and Popcaan, it's his own adventures in FDM that he's fast gaining a reputation for: intense, dark productions that are helping push forward a genre evolved from Jamaican bruk up and first given a platform on public access TV.
Having landed on Manchester label Swing Ting's radar through their longtime associate Florentino, Epic has now dropped his first EP, Late Night FlexN, a record that feels only the beginning for the rising producer, rapper and visual artist.
As both Epic and the genre he's helped establish continue to gain traction far beyond the Brooklyn that birthed them, we heard from the man himself about why FDM raves are like church, how his relationship with Swing Ting came about and the importance of bringing community together.
Can you describe an FDM rave to someone who'd never been?
"It's really dancey – you can't really stand still. It's just meant for everybody to get up and have fun. It's like when you go to church and you've gotta make sure the person next to you is good and stuff. The person next to you has to be dancing, they can't be standing there and looking lost."
And you've just started your own event, right?
"Yeah, I started the first official FDM party a couple months ago that's called Flex Ave and it's really underground. We give out free jerk chicken, hot dogs and hamburgers because we just wanna create that vibe. We also have vendors in the community that sell merchandise – we try to bring everybody in the community together."
When did you start producing FDM?
"I was doing a lot of different styles before but around 2013 is when I started getting onto making FDM and then 2014 when we started doing the FlexN tour [a touring showcase for the dance form, which visited the UK and Epic wrote original music for]. I was the music director for it and that's what really took it to the next level, because I was dealing with 20 flex dancers and it was me alone that had the job of creating the vision for those 20 dancers. It was kind of a challenge but it helped me shape the sound that I have now."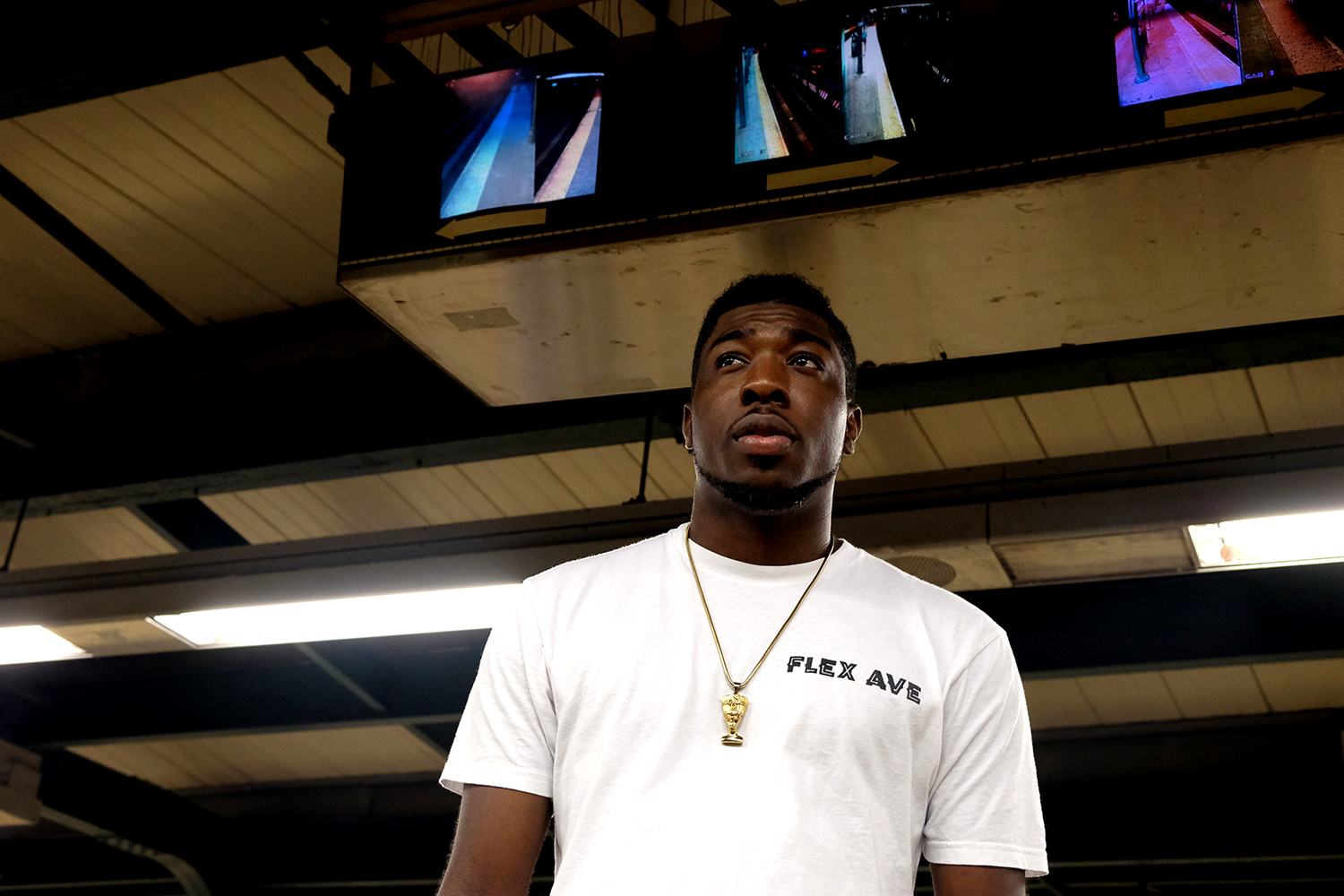 How did Late Night FlexN come about?
"The EP kind of started when the Swing Ting guys initially said they wanted to do it. The only track that was already made was 'Serenity Riddim'. 'Serenity' is kind of like a classic in the flex world – it's more like a house melody mixed with a dancehall vibe. The rest of [the tracks] came about as we were communicating back and forth through email."
What input did they have?
"They weren't too opinionated as they just wanted me to present me, but because it was my first label release I kind of sat back and took advice whenever it was given to understand how to go about thinking more structurally. FDM started really raw – it was just made for dancers, it wasn't made for the clubs at first. So now we're taking it to a certain environment I'm taking in information that's helping me."
Which track were you most hyped about releasing?
"'One Time' [co-produced with fellow FDM pioneer, Uninamise]. I was nervous, because this is the first time I'd mixed FDM with me being an artist. I sent it to the Swing Ting guys as a reference saying I was going to get someone on it but they said they liked my vocals. When I dropped it I called Uninamise and said: "People have never heard me sing before, they might think I'm awful." But the feedback's been good, so I don't know, I'm more confident now to try it again."
I really like 'Eazy'.
"Yeah 'Eazy' is more of an aggressive song. It was anger piled into a bunch of sounds and then placing it in a format where dancehall fits but also making it good enough to party to. And it came in perfect because with the dance style there's a lot of battle competitions, so it was me taking that aggression and also making it in a form where the dancers could battle to it. I listen to a lot of dancehall and it's more happy music so it's good to bring back that aggression typical of '90s dancehall."
Other FDM producers were dancers first. Does the fact you don't dance give you a different perspective?
"It's a toss up. Sometimes I may not think as a producer making music for a dancer because I'm so used to just producing in general. So it can be a handicap, but for the most part it's kind of an advantage, because I know how to structure a song or how to make more of a clubby track. If you listen to a lot of FDM, my music is more clubby, or more song-structured than most of them. But I also get jealous sometimes because I feel like I'm the outcast."
Listen next: Swing Ting's FACT Mix