The piece features over 7,000 "meticulously hand placed" ecstasy tablets.
Ministry of Sound logo designer Chemical X, whose identity is unknown, has unveiled a £1m artwork made from 7,000 ecstasy pills that features a hyperreal depiction of a famous supermodel as its centerpiece.
Titled 'The Spirit Of Ecstasy', the artwork is a collaboration between the unnamed model, Chemical X and artist Schoony. According to the press release, "the British model and actress, who is a fan of Chemical X's and already collects his work, has been identically recreated – as a hyperreal silicone and fibre glass model."
Chemical X has refused to confirm the identity of the model, but London's Evening Standard notes that the figure "bears a close resemblance" to Cara Delevingne.
The model was digitally scanned "posing in position with her hands and feet life cast" with her head and body 3D printed in order to make the silicone sculpture. This was then suspended into five sheets of acrylic "surrounded by a halo of 7,254 meticulously hand placed pills." See images of the artwork below.
The 'Spirit of Ecstasy' will appear in Chemical X's upcoming show CX300, which is due to take place at a secret location in London later this month. The show will feature 16 original works in total, with Chemical X using as many as 17,000 pills in each piece. The ecstasy tablets have been manufactured in a private lab.
A percentage of the sale price from 'The Spirit Of Ecstasy' will be donated to vital charity The Loop – the UK's first and only festival drug testing service.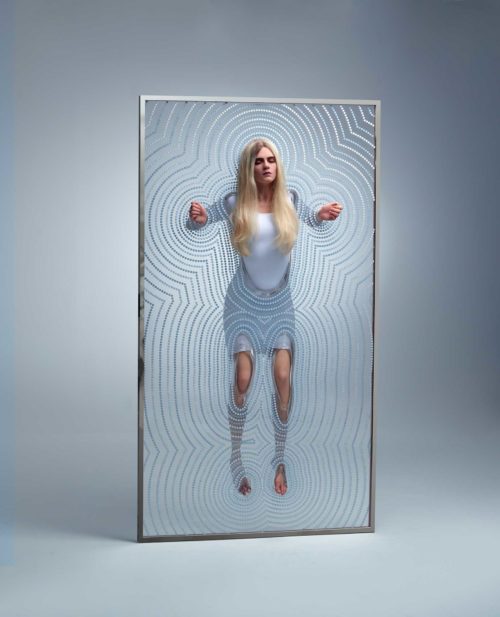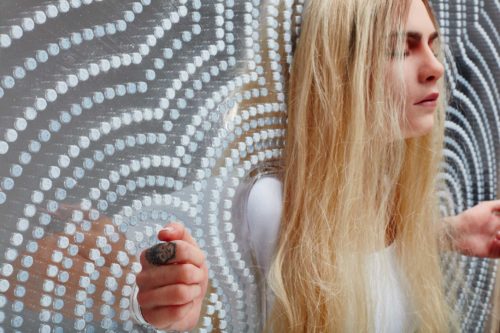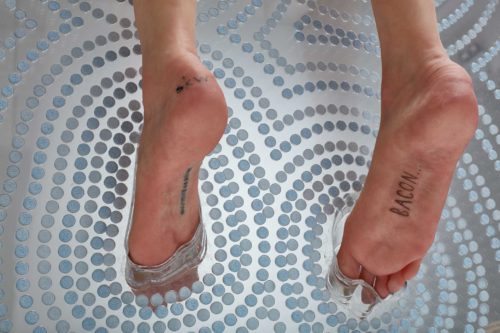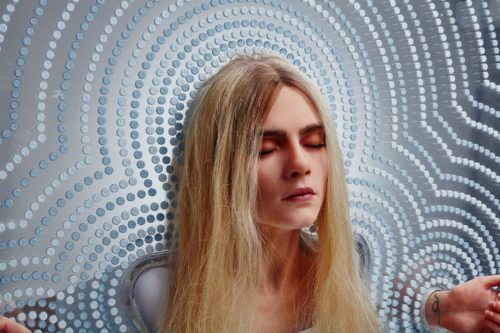 Read next: How on-site drug testing at festivals can help save lives