Featuring unheard demos, a new documentary and more.
Yeah Yeah Yeahs have announced a massive vinyl reissue of their 2003 debut album Fever To Tell. Today you can hear the unreleased song 'Shake It'.
The deluxe reissue includes two remastered LPs featuring the original album, plus nine unreleased demos, eight B-sides and rarities and lyric sheets printed on newspaper. It also includes selections from Karen O's notebook, a 164-page book of personal photos taken by Nick Zinner and There Is No Modern Romance, a new documentary compiled of footage of the band from 2003.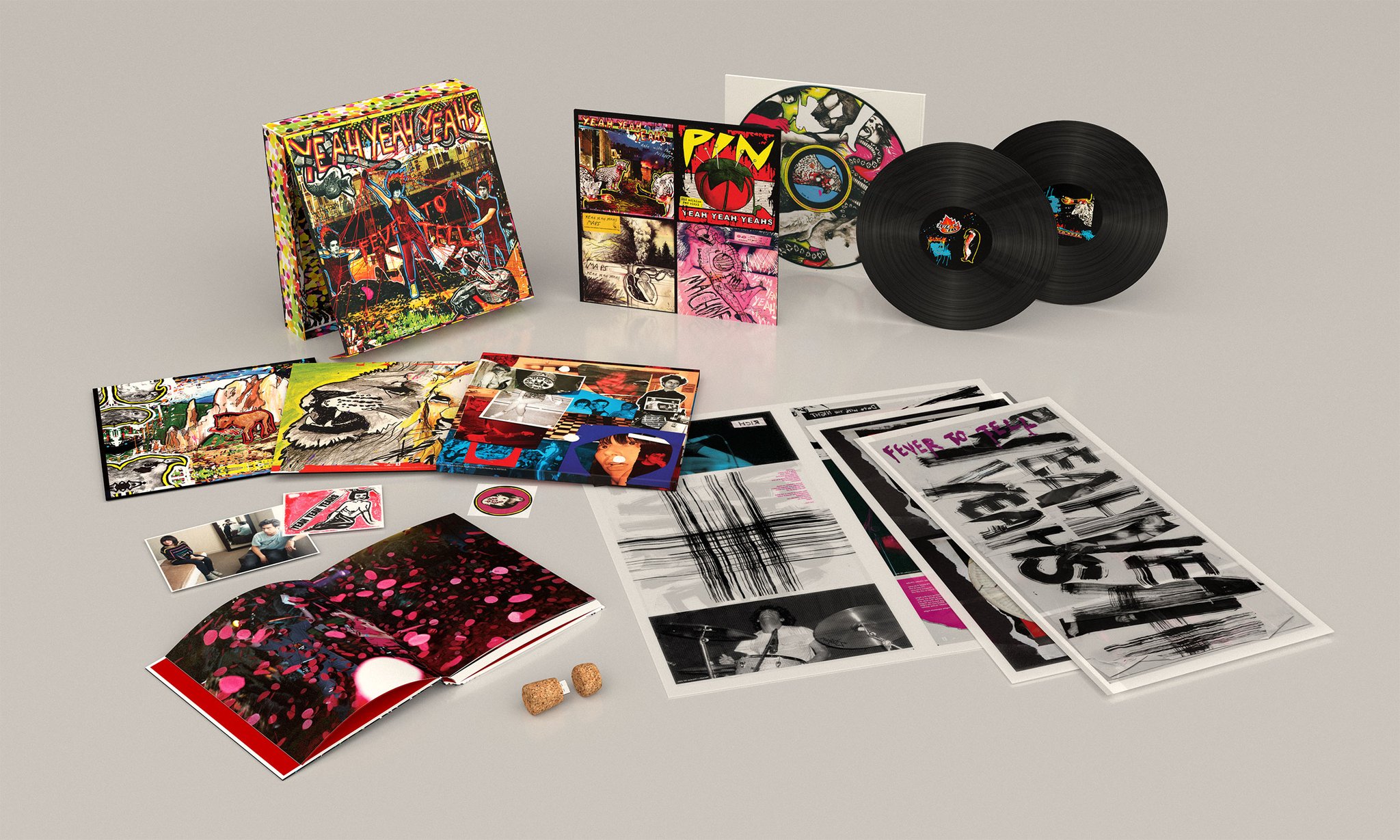 The band hinted at a reissue yesterday after sharing an unreleased demo from 2002. The marquee of Hollywood's Fonda Theater also hinted at a concert with the message "Wait, they don't love you like I love you Oct. 25".
Sure enough, the band have announced a show at the The Fonda on that date, along with a New York show planned for November 8 at Brooklyn's Kings Theatre.
Pre-order the reissue here before its October 20 release and listen to the previously unheard 'Phone Jam' below.