The $199 speaker arrives later this month.
Wireless home audio giant Sonos has launched its latest product, a Wi-Fi smart speaker that can work with voice-activated digital assistants such as Amazon's Alexa.
As The Verge reports, the $199/€229 Sonos One is similar in design to the company's entry-level Play:1 speaker, but adds far-field microphones that allow it to work with digital assistants. Alexa is the first, but you won't be able to control Spotify with your voice at launch – that's coming soon.
Another difference to the Play:1 model is an updated touch control panel on the top, which lets you tap to turn up the volume, swipe to skip a track or mute the microphone for privacy. An illuminated LED will let you know when the microphone is active, in case you're paranoid about being snooped on.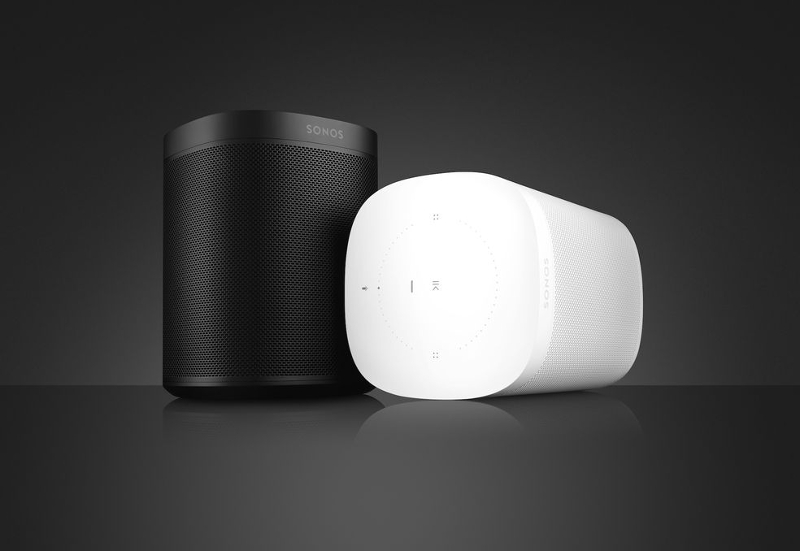 Sonos is also launching a "works with Sonos" certification that allows third-party developers to make their software or hardware compatible with its speakers, opening  it up to the connected home market. Logitech Harmony and Samsung's SmartThings are two home hubs already working on Sonos compatibility.
Sonos will also be adding adding support for Apple's AirPlay 2 standard to its speaker range next year. This means that Sonos speakers can be integrated with speakers that use the standard, such as Apple's rival HomePod, which is being released later this year.
Sonos will release the Sonos One on October 24. Pre-orders are open now, but voice control won't be available in all countries at launch.
Read next: 7 of the best portable Bluetooth speakers for under $250