Each week on the FACT Singles Club, our writers rate and slate the biggest new tracks of the last seven days.
This week, Nicki Minaj and Cardi B are in the driving seat on Migos' first single from CULTURE 2, 'MotorSport', while Dawn Richard drops a new track titled 'Stopwatch'.
Elsewhere, Avalon Emerson pulls another belter out of the bag, Selena Gomez teams up with EDM producer Marshmello for a track called 'Wolves' and Tune-Yards is back with more kooky pop fare. Also, have Kurupt FM been given a pass for too long? Here's what our reviewers made of the week's hottest singles.
---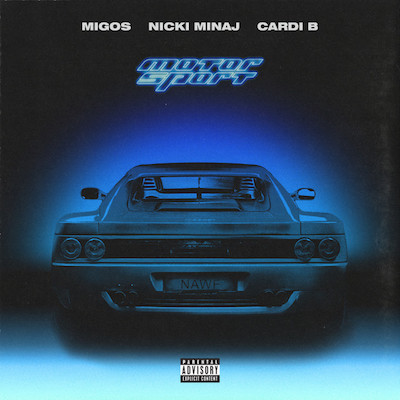 Migos feat. Nicki Minaj and Cardi B – 'MotorSport'
Chal Ravens: Can we take a moment for the pigs-with-wings rarity of hearing two women rapping on the same tune? More than that, the track is basically a vehicle for Nicki and Cardi – Migos are just the wallpaper, for once. Guest slots like this allow Nicki to drop the pop shtick and flip to her gangsta-ass Nicki configuration, which is always welcome but this time comes with mixed results, line-for-line: "It's a wrap, like the things on the head of a Saudi" is less than her best. But it's 2017 so we're all here to see what Cardi's going to do next – in this case bragging about her sex life with Offset and hailing herself as the "trap Selena." Solid work. (7)
Miles Bowe: I'm with Chal here – Migos fade into the backdrop here on a track which is really all about Nicki Minaj and Cardi B. Minaj's boasts during a hit-or-miss year have rarely felt more empty than when following the 'Bodak Yellow' star on this. Everyone here is in good spirits, and the track is pleasant enough, but I can't help but feel vaguely disappointed. (5)
April Clare Welsh: Yep, this track would be nothing without its leading ladies. It's easy enough on the ear and I'm happy to see Nicki doing what she does best. What's more, Cardi B and Offset are gonna "make a lot shmoney and love together," and I'm definitley here for that. (7)
6.3
---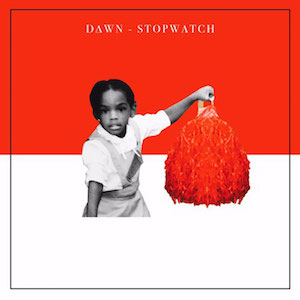 Chal Ravens: The DAWN x Machinedrum project has thrown up some brilliantly strange pop music in the past, so it's weird to hear them both sounding so straight this time round. Listen closely and there's some nicely knotty percussion happening in the corners, but 'Stopwatch' is a surprisingly smooth ride indeed, paddling in the wake of the last few years of chillaxifying trop-house. Wholly pleasant. (5)
Miles Bowe: Machinedrum's production was all over Dawn's Redemption and while that album wasn't as good as Blackheart, I'll give it a pass because literally no album has been has as good as Blackheart. This is a refreshing reminder that the pair's chemistry continues to grow. Machinedrum adds bright new layers to his dense pop mutations (those delicate guitar plucks near the end are especially great) and Dawn sounds effervescent as ever. (6)
April Clare Welsh: This is a bit Bieber, isn't it? (3)
4.7
---
Avalon Emerson – 'One More Fluorescent Rush'
Chal Ravens: Phew! I'm so pleased that Avalon Emerson has pulled out another Tru Belter™ to follow last year's 'The Frontier', an instant techno classic IMO. She keeps a tight lid on this one for as long as possible, building a vibe that's featherlight but fully trippy, before it disintegrates into a shimmering, drumless pool. A teasy banger, undeniably. (7)
Claire Lobenfeld: I kinda forgot this was on the deeper I got into it… (6)
April Clare Welsh: I really like the buoyancy and playfulness of Avalon Emerson's music, which always manages to bang hard without ever taking itself too seriously. This is a perfectly woozy club-destined trip that meanders through techno terrain like a desert snake. (8)
Miles Bowe: By the time I was halfway through this I never wanted it to end. One more fluorescent rush, indeed. (9)
7.5
---
Selena Gomez and Marshmello – 'Wolves'
Chal Ravens: HOW IS THIS PERSON PULLING OFF A POP CAREER. HOW IS THIS NOT A BANKSY PRANK.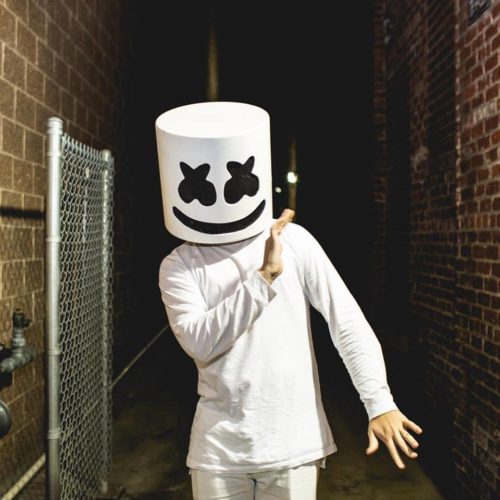 It's 'Wake Me Up' x 'Lean On' minus the novelty factor. (1)
Miles Bowe: This song is getting a 0, but if it turns out that this was all a ploy by yet another Marshmello impersonator using a replica mask then consider it an honorary 10. (0)
April Clare Welsh: I'm here for novelty music – anyone who says they don't enjoy a bit of Smurfs Go Pop! is just a massive snob IMHO – but Marshmello isn't even trying to be a novelty act. Wherever you find him on the annoying scale, I think we can all agree that the masked producer has definitely had the last laugh – apparently he raked in $21 million last year. However, I do have time for Selena Gomez on this song, which was inspired by her battle with lupus. (5)
Claire Lobenfeld: How is this the same person who released a (great!) David Byrne-approved, truly creative deconstruction of 'Psycho Killer' and an obsessive dream world music video where she ate glass earlier this year? Whoever on your team is pushing you in that direction, Sel, stick with 'em. This ain't it. (3)
2.25
---
Kurupt FM – 'Suttin Like That'
Chal Ravens Kurupt FM is a joke that's been allowed to go on for too long. Their original shtick was based on turning real lives into punchlines and hoping that nobody noticed, and now they seem to think they can just segue into being artists, as if they haven't been laughing at this scene the entire time. I'm sure they probably do love UK garage, or whatever, but the whole joke is based on giggling at a white dude saying "straight from the slums of Brentford", which looks like a self-own but really just belittles the generations of Estuary ravers, DJs and MCs who honed skills, climbed roofs, set up aerials, got busted and did it all over and over again to create this entire history for them to lampoon in the first place. Go and watch Tower Block Dreams and tell me if you can still stomach their TV show. (0)
April Clare Welsh: I'm with Chal – we've tolerated Kurupt FM for far too long. Not only is the sitcom excruciating to watch, but it's pretty cheeky of them to be making a 'UKG' record after essentially ridiculing the whole phenomenon and lining their pockets from the ridicule. Also, XL championed rave music at time when people were sweating buckets to make something happen, so it's a bit of a shame to see that the label has signed Kurupt FM to its roster. Maybe they know something we don't? Who knows. However, if you strip this song of its context, the production is classic early '00s with a hat-tip to grime, and I've got to throw a few points their way for helping me relive my childhood memories of the wave machine at Brentford Leisure Centre. (5)
Miles Bowe I only have a vague knowledge of the sitcom origins of Kurupt FM, so this mostly feels like an in-joke I've completely missed. But bad music under the guise of comedy doesn't make it any less bad. (1)
Claire Lobenfeld: The only Kurupt I acknowledge is from Crenshaw. (1)
1.75
---
Tune-Yards – 'Look at Your Hands'
Miles Bowe: I used to like Tune-Yards, but there's nothing in this song that even reminds me of why I did. (4)
Chal Ravens: I've always really liked Tune-Yards, despite the full-frontal ~kookiness~ of it all. Sounds like she's building up to her glossiest album yet with all these chunky layers of '80s drums and synths, but for once the vocal is a bit empty – impressive, but not as catchy or weird as usual. Merrill Garbus used to work in theatre and sometimes you have that sense of her tunes being somewhere between nursery rhymes and vocal warm-ups – which is cool when she's twisting them up with weird lyrics about gangsters but not so exciting when she's literally saying "La la la look at your hands". (6)
April Clare Welsh: Merrill Garbus has swapped her bohemian art teacher vibe for something a whole lot funkier, but this song is still missing something IMO. As with other Tune-Yards' stuff, I've never known quite what that 'something' is, but I have always tried pretty hard to get behind her sunny eclecticism and failed. Maybe I'm just dead inside? (4)
Claire Lobenfeld: La, la, la I'm not listening. But for real, this actually has a lot of cool bits that are reminiscent of Rufus and Chaka Khan with less depth – Garbus can grab some points for that. (4)
4.5
---
Final scores:
Avalon Emerson – 'One More Fluorescent Rush' (7.5)
Migos feat. Nicki Minaj and Cardi B – 'MotorSport' (6.3)
Dawn Richard – 'Stopwatch' (4.7)
Tune-Yards – 'Look at Your Hands' (4.5)
Selena Gomez and Marshmello – 'Wolves' (2.25)
Kurupt FM – 'Suttin Like That' (1.75)