Level Up is our new series where we speak to musicians about their favorite video games. Next up, legendary horror maestro John Carpenter recalls how the frustrating-but-addictive Sonic the Hedgehog inspired a twilight career in music.
There are few auteurs as deserving of the title "Master of Horror" as John Carpenter. The 69-year-old director, writer, composer, editor and producer started off small with the low-budget sci-fi comedy Dark Star back in 1974, but since the global success of the Halloween franchise, his name has been synonymous with horror.
But even horror maestros need a hobby, and Carpenter has long been an enthusiastic video gamer. He's occasionally contributed to the art form – most notably in F.E.A.R. III – but work is secondary here. For the legendary director, gaming is still fun.
"My son would play as he was growing up and introduced me to various games and I went through the gamut. The shooting games, the adventure games. It was just a whole lot of fun," he remembers. "He was better when he was young. He was kicking my ass. It was horrible. He's much calmer playing games, I'm always freaked out."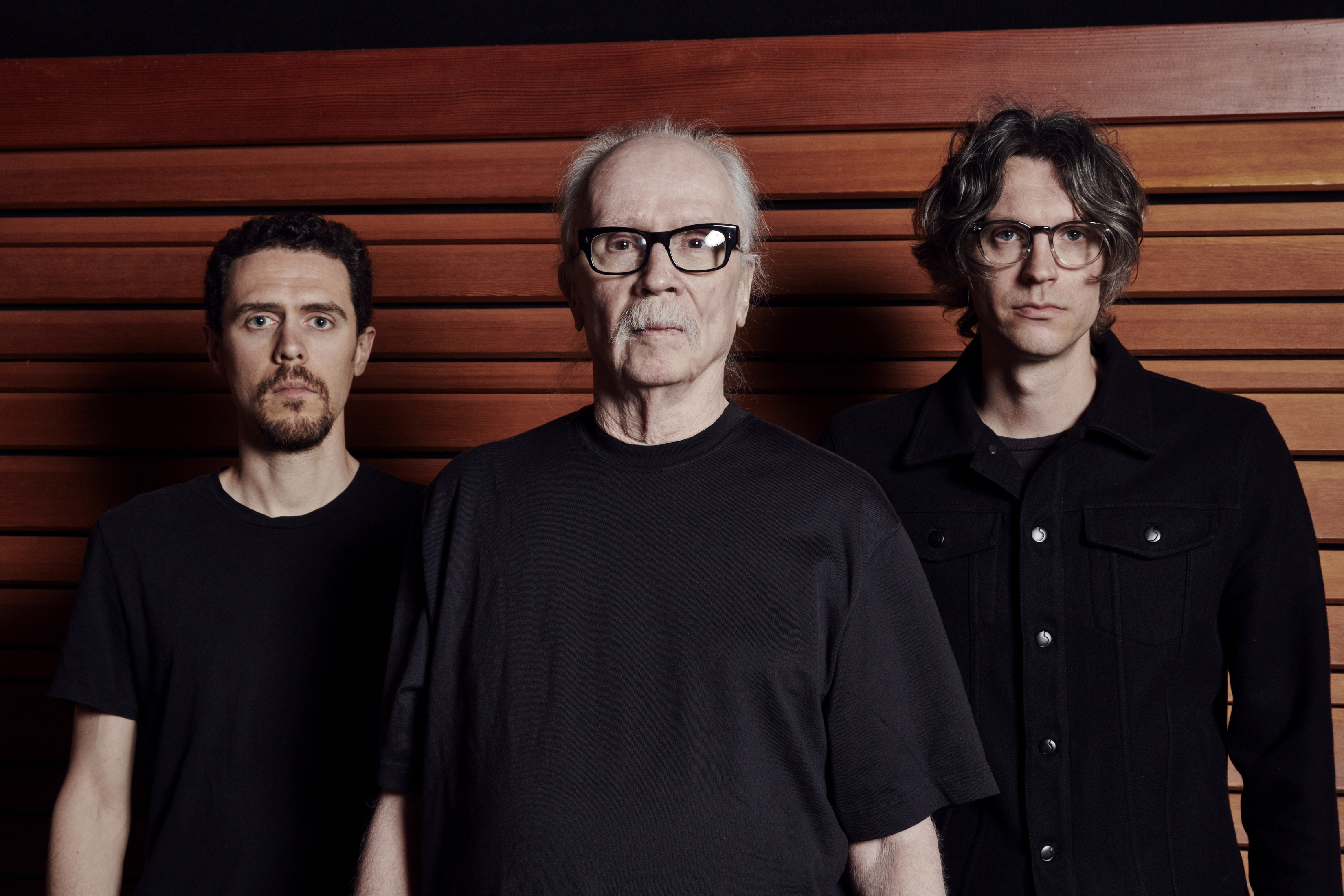 "I went through the gambit. The shooting games, the adventure games. It was just a whole lot of fun.
These family gaming sessions often included his godson Daniel Davies and eventually turned into jam sessions. Carpenter's interest in music is no secret, he composed the iconic Halloween theme and many other acclaimed movie scores, including Escape From New York and Assault on Precinct 13, after all. But collaborating with his son Cody and Davies, he put together 2015's Lost Themes, an album that led to a series of live shows and two subsequent records, 2016's Lost Themes II and this year's Anthology: Movie Themes 1974-1998. So we can thank video games for giving us the opportunity to hear more music from John Carpenter, and there's one particular game that kicked off this lifelong obsession.
"Back in the early '90s, I got hooked on Sonic The Hedgehog for Sega Genesis and I just couldn't stop playing it," he explains. Carpenter initially purchased the game for his son, but found himself drawn in by the colorful level design and music. He hasn't stopped playing since.
Released in 1991, Sonic The Hedgehog was a milestone for Sega. The company had struggled to match Nintendo's runaway success in the 8-bit era and realized what it was missing. In Mario, Nintendo had a memorable mascot that gave them a marketing edge. And when Sega found its holy grail with a blue hedgehog who could run faster than Usain Bolt, it inspired a notorious "console war" that ran throughout the 1990s. Unsurprisingly, the game followed Super Mario Bros's winning structure with Dr. Robotnik replacing Bowser and Sonic standing in for the Italian-American plumber. But Sonic The Hedgehog had something the Mario games didn't: speed. And where Mario was marketed to kids, Sonic hinted at something more adult and edgy.
"I loved the game. I loved everything about it. I especially loved the music," Carpenter says. "There was something about the whole sound and feel of the Sonic games and suddenly I'm so much younger and it's the '90s."
But it wasn't all fun and games – Sonic The Hedgehog was also notoriously frustrating. "It didn't have a memory card so I'd have to start over every time", he recalls. "Those games were HARD, man." When asked about the most difficult moment, Carpenter's response is all too familiar.
"The underwater level. Oh god," he says, referring to the game's infamous Labyrinth Zone. Unlike Mario, Sonic has never been able to breathe underwater, and his oxygen supply is signified by a creepy Jaws-style theme; let the music play out and you drown. It's the sort of irritating earworm that gets stuck in every player's head and Carpenter hums it over the phone, laughing.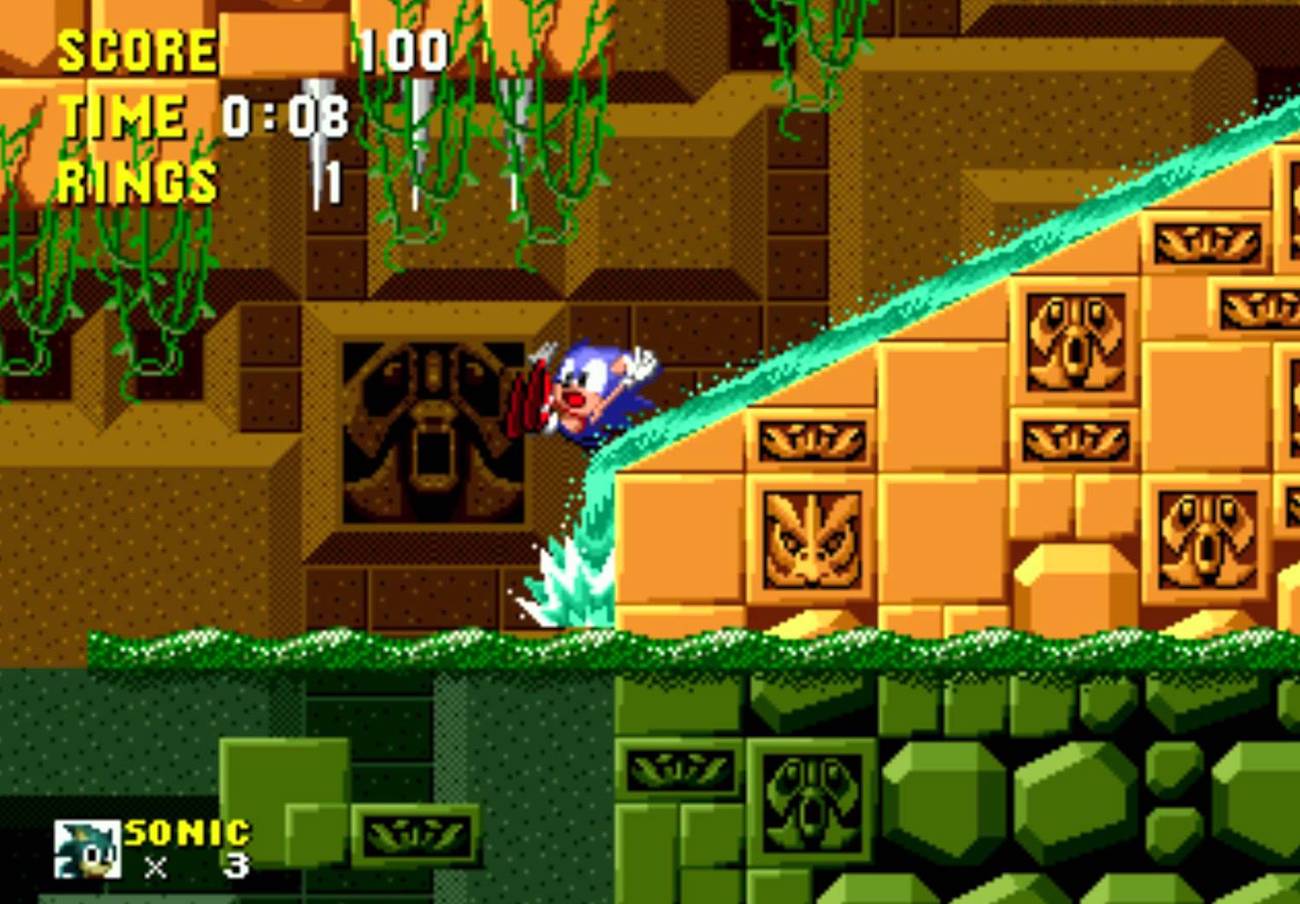 It was so frustrating, but there was something so intensely addicting about that.
"I'd die every time. And then have to start back. It was so frustrating, but there was something so intensely addicting about that," he says. That quality retained Carpenter's interest throughout the Sonic series; he's even stood by Sonic during some of the character's most notorious low points. "I even like the one where he turns into a werewolf," he says referencing 2008's poorly received Sonic Unleashed.
Carpenter's most recent experience with Sonic was this summer, with the eagerly anticipated throwback title Sonic Mania. The game returns to the style of the 16-bit originals, introducing new levels and reimagining classics — and he loves it. It's a welcome return to all the sights, sounds and addictive frustrations that made fans fall for the series in the first place. I wonder whether he's beaten it.
"Oh hell yeah," he says. "It took a while, these things are hard to beat." Now he's ready for a sequel. "I just keep wanting to play Sonic games — because they're fun. I hope they keep making them."
Miles Bowe is FACT's US news writer. Find him on Twitter.
Read next: Alessandro Cortini on a lifetime of gaming, from Maniac Mansion to DayZ