Each week on the FACT Singles Club, our writers rate and slate the biggest new tracks of the last seven days.
This week, Eminem returns with Beyoncé in tow on 'Walk On Water', while Four Tet remixes Kaitlyn Aurelia Smith's slow-burning banger, 'I Will Make Room For You'.
Elsewhere, Kamaiyah fans are treated to a mixtape as they wait for the new album to land and there are A-star collaborations from Chief Keef and Lil Yachty plus Taylor Swift, Ed Sheeran and Future. Dive in!
---
Eminem feat. Beyoncé – 'Walk on Water'
Al Horner: I don't know exactly what I wanted from an Eminem single in 2017 – more anti-Trump bluster like his BET cypher? A return to his puerile, celebrity-skewering rhymes of old, meant to press buttons and spark moral panics? The BET thing was well-intentioned but kinda cringe, and well, the dude's probably too old now and the pop culture landscape too changed for rhymes about Monica Lewinsky and Discovery Channel footage of animals fucking. Problem is, Shady doesn't sound too sure either on 'Walk On Water', which, a fairly inexplicable Beyoncé guest spot aside, is disappointingly leaden, sinking my hope he may be about to course-correct after the lousy Marshall Mathers 2. Bey's husband Jay-Z showed us how it's done with 4:44 earlier this year: a record that, similar to 'Walk On Water', finds an icon wrestling allegations he's washed up, the most merciless of those allegations coming from within. The backing here – you couldn't call it a beat – is too schmaltzy to mine that material with the same spark Hov managed. In fact, I can't seem to shake the idea Em thought this might be his answer to Johnny Cash's cover of 'Hurt' – an "I'm human too" confessional, pulling the curtain back bravely on his failings over emotive piano. In reality, to hark back to better days for Slim, it makes me want to push nine inch nails through each one of my eyelids. (3)
Miles Bowe: This has all the subtly and nuance of a goddamn belly flop. Eminem manages to sound even more stilted, awkward and heavy-handed than his recent BET freestyle, which is crazy since he's basically been making this same song again and again across recent albums. Even the solo piano backing track is a step down from literal silence, sounding like a Macklemore intro that got stretched to an agonizing five minutes. Beyoncé, you're a trooper. (2)
April Clare Welsh: Eminem's transformation into the hip-hop Michael Bublé is only made just about bearable here by the presence of Queen Bey – whose voice could sink a thousand half-arsed verses – but on the whole I am wincing more than I am punching the air. That BET cypher may have platformed Em's historically impressive freestyle skills and proved to left-leaning fans that he's on side following the time he joked with Trump. But while that was a bit cringe, this is making me weep tears of sadness. (2)
Claire Lobenfeld: I'm old enough to remember when Eminem's dexterous storytelling was actually impressive, but there is no yarn he can spin that could convince me he is worth my time now. (3 – but those points go to Beyoncé who will probably be sending three kids to eighteen years each of private school, so get $$$)
2.5
---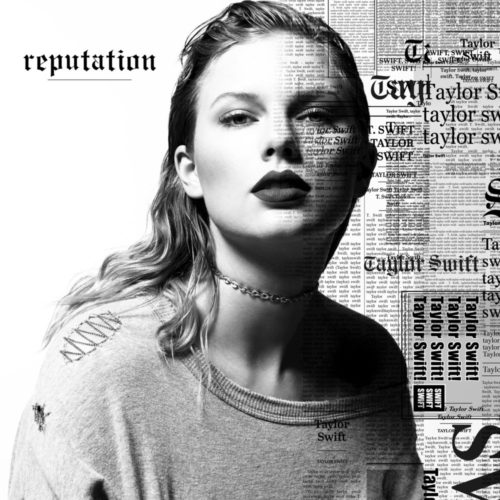 Taylor Swift feat. Ed Sheeran and Future – 'End Game'
Al Horner: Future having to share a track with Ed Sheeran? End TIMES more like, am I right lads!!!!!!!!! I'm struggling to review this seriously because Taylor's entire new album campaign, leaning into villainy with big pantomime overtures of "ooh I'm bad now!!!!!", reminds me of Butters in South Park dressing up as Professor Chaos. I could sort of understand it if Ed Sheeran was present to sing the hook or whatever, but him opting to rap right next to a Future verse is like erecting a grubby, slowly deflating bouncy castle next to a glorious piece of architecture renowned the world over. As Butters might say: "oh hamburgers." (4)
Claire Lobenfeld: I know quite well how easily one can have their brain implanted with a Taylor Swift song and I can't risk that happening with one that features a rapping Ed Sheeran. But I did happen to see her performance of '…Ready For It' on last week's SNL and I am no longer sure that this isn't some big joke and, like, maybe Ed Sheeran is on the joke? Neither Taylor nor Ed need to pantomime hip-hop to ~get in touch with the kids' crazy rappin' stuff~ they are both adored by rappers. So often I snicker at "cool guys" making fun of Ed Sheeran because, ultimately, some of the people they think are cool actually like Ed's music and him as a person. Taylor, too; she's been hosting people like Young Jeezy and T.I. at her concerts for years. Maybe I'm giving them too much credit and they are clumsily navigating other genres in a way that is kind of off-putting and embarrassing. I don't know anymore! I just know I do not want to hear this. (0)
April Clare Welsh: I stumbled across Ed Sheeran doing Celebrity Gogglebox with Big Narstie and Example the other night and he's actually really sweet, isn't he? That doesn't make his music any less atrocious by the way – it just means I had a temporary pang of conscience about how much I'd been hating on his personality for so long. Taylor Swift, on the other hand, is *possibly* a fully paid-up member of the illuminati, and one who is trying far too hard here to maintain her popularity by employing a down-with-the-kids rapper and a beloved singer-songwriter to keep her in the charts. As Claire said, she doesn't need any ammo because she still has an army, so this track is just embarrassingly pointless. (0)
Miles Bowe: Noooooooooo, look what we made her do. Not Future! (1)
1.25
---
Kaitlyn Aurelia Smith – 'I Will Make Room For You' (Four Tet remix)
Claire Lobenfeld: That has no business tinkering with this. (2)
Miles Bowe: I'm not crazy about what Four Tet's doing here, but there is an undeniable charm to hearing Kaitlyn Aurelia Smith's voice in this context. Though she's been more likely to wrap her voice in psychedelic layers of modular synth, Smith's vocal sounds downright cozy on the dancefloor. I'm looking forward to hearing what other remixers do with her new album The Kid, but even more to see where she goes on her own next. (6)
Al Horner: You guys remember the violent standoff between San Diego's many moustachioed TV news teams in Anchorman? Well, it's getting towards list season at FACT, a time where our own staff all jump on Skype and verbally reenact that scene in brutal detail, as everyone argues for the albums they want, nay, DEMAND are guaranteed spots in our top 50. No one speared anyone with a trident last year, but it was close. Anyways, I have a feeling The Kid – Kaitlyn's excellent new album, which dropped last month – might be one of the few we collectively agree on. Possibly. Maybe. I'll be arguing for its inclusion anyways: it's a giddy modular marvel, and this Four Tet remix, though unneeded, is kinda delightful, pulling the original into headier, profound-sounding territory. It's the kinda thing I might like played at my funeral – you know, when I'm struck by a grenade for besmirching the 21 Savage album in the Great FACT AOTY List Battle of 2017. (6)
April Clare Welsh: I'm with Al – Kaitlyn Aurelia Smith's new album has its AOTY 2017 card marked already. And that's with or without a push from Four Tet. Although a superfluous addition to the KAS narrative, this is still a pretty remix, with Four Tet's light-footed looping ushering the song into mesmeric territory. However, KAS's OG track is definitely more life-affirming. (5)
4.75
---
Kamaiyah – 'Slide' (Bet)
Al Horner: Oakland hero-in-the-making Kam's new mixtape is called Before I Wake, but in her entire career to date she's sounded ahead of the pack: a master-crafter of G-funk flavored rap luxury who probably cooks up genius tracks each day before most her peers have made it out of bed. Before I Wake is a stopgap before her debut album proper out next year (fans of last year's excellent A Good Night In The Ghetto tape will see what she did with the title) and 'Slide (Bet)' is pretty representative of the whole project – smooth, effortless, a little more low-key in the production stakes than July's glorious 'Build You Up' and follow-up single 'Successful', but fire all the same. The sample clearance issues delaying her official debut album can't be resolved soon enough. (7)
Miles Bowe: The sample-clearance issues that delayed Kamaiyah's mixtape earlier this year could really have messed with the momentum of a lesser rapper, but the Bay Area prodigy picks up here effortlessly. She casually tosses line after badass line as if she's playing catch, but each one hits you like a 100mph fast ball. Thanks Kamaiyah, you kicked my whole ass. (9)
Claire Lobenfeld: Kamaiyah's Before I Wake is an unbelievable late entry in 2017. It hinges on the fearlessly confessional lyrics that endeared her audience from the start, but with a little bit more flexing than we've seen before – and it's the perfect amount of laid back, a nice precursor to what is likely to be a party-starting debut album. This, like the rest of the tracks on the tape, gets a high score from me. (8)
April Clare Welsh: If you only know Kamaiyah for her roof-down bangers like 'How Does It Feel', you'd be forgiven for thinking the new mixtape cut lacks the pop and sparkle of last year's A Good Night In The Ghetto. However, as an aperitif for the next, eagerly-awaited album, it's the perfect warm-up. Here, and throughout Before I Wake, the Bay Area rap queen is in kick back and let it flow mode, proving she can roll out low-key jams as easily as club-ready heaters – and I still reckon she writes hits in her sleep. (8)
8
---
Chief Keef feat. Lil Yachty – 'Come On Now'
Al Horner: I for one am always complaining that there's simply not enough trap songs about the woes of getting a parking ticket. Finally, FINALLY, I can sleep easy – both 'cos that is very literally the subject of the hook here, Keef foolishly landing himself in the ruthless crosshairs of a local traffic warden by parking in a disabled spot, and also because it's musically a bit of a snore. Come on now indeed, Keef m8. (5)
Miles Bowe: An understated Keef and Yachty sink into the background here, but that's sort of why it works. The beat is supremely hypnotic and Yachty's dark, whispery delivery is one of the better forms he's shapeshifted into recently (Also see his Migos collab 'Peek-A-Boo'). It's no 'Broccoli', but it'll pair nicely with your next Indica-induced couchlock. (5)
April Clare Welsh: Who would've thought Lil Yachty could actually sound a bit menacing? (5)
5
---
Final scores:
Kamaiyah – 'Slide' (Bet) (8)
Chief Keef feat. Lil Yachty – 'Come On Now' (5)
Kaitlyn Aurelia Smith – 'I Will Make Room For You' (Four Tet remix) (4.75)
Eminem feat. Beyoncé – 'Walk on Water' (2.5)
Taylor Swift feat. Ed Sheeran and Future – 'End Game' (1.25)