The pirate radio vet unleashes his newest project next winter.
Anthoney Hart is best known for his work as Basic Rhythm and Imaginary Forces, but for his next album on Planet Mu he's donned the new name East Man and enlisted an impressive group of grime MCs. Today you can hear Darkos Strife on the new track 'Look And Listen'.
The album, titled Red, White & Zero, is Hart's first as East Man, though the project's roots predate his work as Basic Rhythm. The album finds him continuing his taut, minimalist approach to grime, drum 'n' bass and techno, but brings in MCs including Saint P, Irah, Killa P, Eklipse and more.
The album is due February 18 via Planet Mu and includes liner notes from academic and theorist Paul Gilroy. Take a look at the album and tracklist below.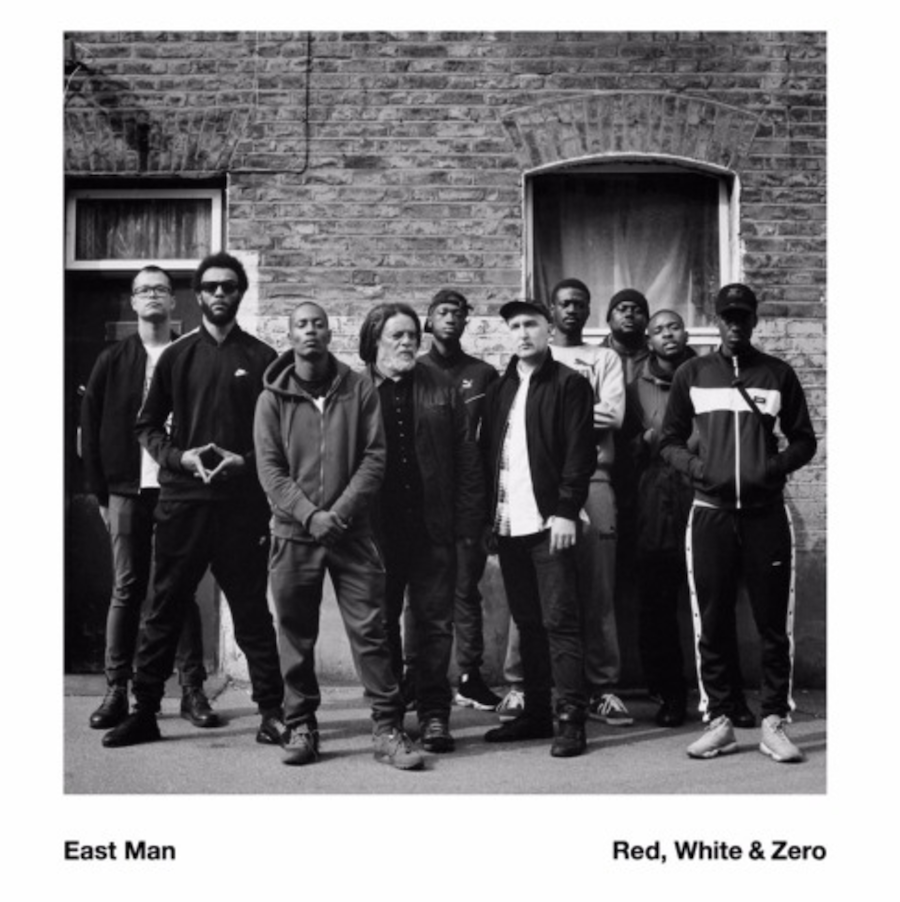 Tracklist:
01. East Man – 'East Man Theme'
02. East Man & Saint P – 'Can't Tell Me Bout Nothing'
03. East Man & Darkos Strife – 'Cruisin'
04. East Man & KIlla P – 'Mission'
05. East Man – 'Stratford'
06. East Man & Irah – 'War'
07. East Man – 'Drapesing'
08. East Man & Eklipse – 'Safe'
09. East Man & Lyrical Strally – 'Mmm'
10. East Man & Kwam – 'Tear Down'
11. East Man & Darkos Strife – 'Look & Listen'
12. East Man – 'And What? (Blood Klaat Version)'
Read next: Listen to Straight From The Bedroom, Basic Rhythm's new pirate radio mix series