Each week on the FACT Singles Club, our writers rate and slate the biggest new tracks of the last seven days.
This week, Ed Sheeran teams up with Beyoncé for a duet called, er, 'Perfect Duet', while Future hops on the new N.E.R.D. single '1000'.
Elsewhere, Rag'n'Bone Man lends his gravelly vocals to Logic's 'Broken People' and FACT Rated alum Mahalia makes the grade again with the Maths Time Joy-produced 'No Pressure'. Tuck in!
---
Ed Sheeran feat. Beyoncé – 'Perfect Duet'
Al Horner: The year is 2095. It's been 75 years since a John Lewis Christmas advert gained sentience, rose up and enslaved all humanity. The earth is a scorched hellscape, barren but for John Lewis superstores on every corner, stocked with coffee tables assembled from the bones of sacrificed orphan children and luxury sofas stuffed with their hair. This song is our national anthem, played on an unending loop. Save us John Connor. (1)
Claire Lobenfeld: Naming this song 'Perfect Duet' had to have been fished out of the same bad-idea wellspring that inspired the original "name a more iconic duo, I'll wait" tweet, right? Here are a list of, not just better duets, but better duets that feature Beyoncé: Lady Gaga's 'Telephone'; 'Upgrade U' featuring Jay-Z; Nicki Minaj's four-flowed 'Feeling Myself'; the sacred 'Super Power' featuring Frank Ocean on BEYONCÉ; Alicia Keys deep cut 'Put in a Love Song'; 'DRUNK IN LOVE'!!! (2)
Miles Bowe: It's hard to say what makes the perfect duet, but it definitely requires two artists who compliment each other in an interesting way. In this case, we have two artists who essentially cancel each other out. (2)
1.6
---
Logic feat. Rag'n'Bone Man – 'Broken People'
Al Horner: I had so many ambitions for 2017. No more internet after 10pm. Run a marathon. Stop Googling to see if there's a Life Without Buildings reunion yet (it's just not happening, Al). It may shock you to learn, dear reader, that reviewing a collaboration between Logic and Rag'n'Bone Man, from the soundtrack to a Netflix film in which Will Smith forms a crime-fighting duo with a magical orc, was not one of said ambitions. But here 'Broken People' is anyways, neatly joining the dots between two artists whose breakout songs these last 18 months both painted the same picture of a new-ish breed of vulnerable man grappling valiantly with his limits ("I'm only human," sang Rag'n'Bone Man last year, while Logic's '1-800-273-8255' addressed a suicide epidemic hitting young males the hardest year-on-year). Makes sense then, that their coming together would be to detail "broken people, burning out, so cold and bleeding." Both seem likeable, with hearts and messages in the right places, but this is about as enjoyable as eczema isn't it really. (3)
Claire Lobenfeld: IDK, this sounds exactly how I imagine a song for a movie where Will Smith is a cop and his partner is an orc would sound, so kudos, I guess. (2)
Miles Bowe: See! This is a duet that actually works! They compliment each other just right in their respective awfulness. Also skip Bright, which this is on the soundtrack for. It's just a fantasy rip-off of the 80's alien buddy-cop classic Alien Nation. You'll thank me. (3)
2.6
---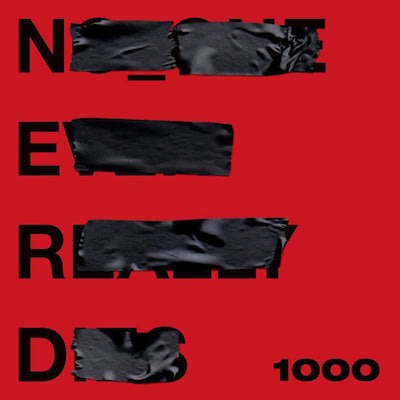 N.E.R.D. feat. Future – '1000'
Claire Lobenfeld: The thing about the N.E.R.D. comeback is that we're going to see just how few people really listened to N.E.R.D. at the time – and who maybe think The Neptunes and N.E.R.D. sound the same – and are faking the funk in 2017. I'm a brat and live for that shit. N.E.R.D. had some jams, but I'll take my Future and Pharrell collabs with a side of Clipse-style P, thanks. (3)
Miles Bowe: I saw the disappointed reaction to this before I heard it, but I get it. Pharrell sounds obnoxious as hell, the chopped-up Future vocals ruin a feature that should have been a sure thing. It does get better as it goes on, but it's never enough for this track to ever reach lift off. (5)
Al Horner: GUYS, c'mon. Like 'Lemon' before it, 100% one of the best songs of the year, this has a fucking nuts structure that gives exactly zero shits about convention. The first minute is apocalyptic, hyperactive madness. The second minute is stompy chaos slowed to a perfect half-time crawl for Future to cast his hedonistic spell. Then we lurch into the sort of grimey territory Danny Brown explored on the latter half of Old. It's not as joyous as 'Lemon', but it's good to see N.E.R.D. insisting on experimentation upon their return. This could have been a victory lap. Instead, No_One Ever Really Dies, out December 15, is shaping up to push more boundaries than before. (8)
5.3
---
Mahalia – 'No Pressure'
Miles Bowe: Cleverly written, smartly produced and passionately performed. I am floored. 2018 already looked good for Mahalia, but after this I hope she conquers. Every one of the stunt-collaborating stars featured above should have to listen to this for homework. (9)
Claire Lobenfeld: This a real grower. I wasn't really feeling it until the lush hook kicked in and then Mahalia pulled. it. out. in the second verse. (7)
Al Horner: I think I've made my feelings about Mahalia known already, but lemme double down, just in case. The Leicester songwriter might have had 6 years of major label development work, having signed a deal aged 13, but the charisma she brings on 'No Pressure' isn't the type that can be taught or drilled into you. She was a force to be reckoned with on 'Sober', which might have been a tricky single to follow-up: over 5m streams made it a breakout single of impressive proportions. But the smokier, more lowkey singles she's dropped in its wake have seen her take success in her stride. Pressure? What pressure? (9)
8.3
---
Final scores:
Mahalia – 'No Pressure' (8.3)
N.E.R.D feat. Future – '1000' (5.3)
Logic feat. Rag'n'Bone Man – 'Broken People' (2.6)
Ed Sheeran feat. Beyoncé – 'Perfect Duet' (1.6)