The pocket modular has been reworked under the hood with new features and sonic improvements.
Bastl Instruments – the Czech boutique company behind fun mini synths and Eurorack modules such as the Trinity and Popcorn – has upgraded its Kastle mini modular with a host of new features, including a new sound engine.
The first version of the Kastle was launched towards the end of 2016, offering musicians a €65 pocket-sized modular synth with tiny patch points that could be powered with just three AA batteries. Version 1.5  of the synth, which was released last month, costs €80, but features an improved fiberglass enclosure with a matt black finish, better patch points and added micro USB power jack.
According to Bastl, the synth has been entirely reworked under the hood to improve sound quality, now featuring two sound generation engines running in parallel, which can be used separately or patched together. It also has three new modes: formant synthesis, noise mode and tonal noise mode. The synth's original modes – phase modulation, phase distortion and track & hold modulation – have been updated too.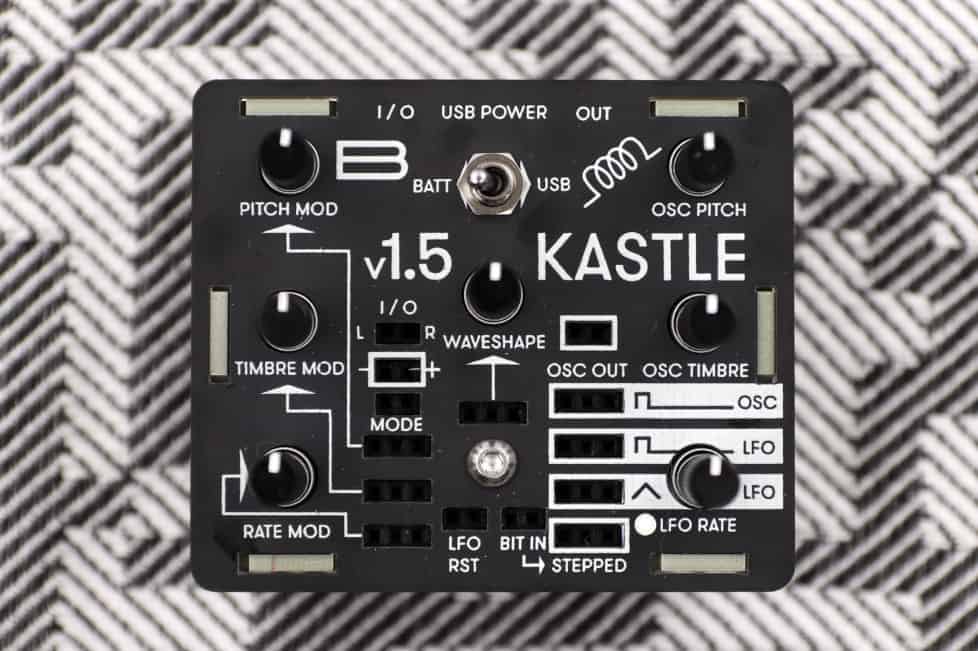 The Kastle 1.5 is available ready built or as a DIY kit for €67. [via Synthtopia]
Read next: The 12 best affordable, pocket-sized, hackable synthesizers