Each week on the FACT Singles Club, our writers rate and slate the biggest new tracks of the last seven days.
This week, Justin Timberlake drops the lead single from his forthcoming album Man of The Woods and it's not as country as we'd feared, while Kendrick Lamar and SZA unveil , 'All The Stars', the first song from the K. Dot-curated Black Panther soundtrack.
Elsewhere, Bruno Mars and Cardi B link up for an In Living Color homage called 'Finesse', Chloe x Halle release 'The Kids Are Alright' and we get a new one from MGMT ('member?!). There's also a 50 Shades of Grey soundtrack collaboration from Rita Ora and Liam Payne. Here's what our reviewers made of the week's singles.
---
Justin Timberlake – 'Filthy'
Chal Ravens: I fulfilled a teenage dream of seeing Justin in the ROCKIN' FLESH last year, and, as well as being everything I could ever have wanted it to be, the sheer fluidity of the show – the oh-so-smoothly chamfered edges of his unbelievable talent for doing two things at the same time, the winking ridiculousness of the glitzy showstoppers, the willingness to come across as wholly dorky in front of a panting crowd – made a strong case for him being actually one of the most "experimental" pop artists of the century. Pop is by nature experimental, of course, in that the very best of it is defined by its pursuit of novelty – but with Justin, like… he's really gone to the edge. Have you actually listened to The 20/20 Experience 2? All of it, properly? Maybe pop critics have short attention spans (surely not?!) but that album got parred and it makes no sense. It is a fucking masterpiece. It is all OVER the shop. I love it with all my heart, and 'Filthy', thank fuck, seems to be coming from the same vague territory, which is, "I made a music, I pressed all the buttons, THIS IS ME." I hope the album is 12 hours long. (7)
Al Horner: JT obviously learned a thing or two from his role in 2016 animation Trolls: after teasing a country-bumpkin rebrand, 'Filthy' is a squelchy, futurist curveball fit for a Prince, that laughs through a blizzard of Timbaland synths at everyone who dared make jokes about him pivoting to Bon Iver. I'd personally rather hear Miguel sing 'Filthy' than a dude who thinks that time's up but also thinks starring in Woody Allen's new film is like, totally chill. But I don't hate it. (6)
Miles Bowe: I'm still trying to get that damn Trolls song out of my head and this isn't going to help replace it any time soon. Still, there's sometimes a difference between good and catchy and this offers plenty of both. It doesn't feel as exciting as the run-up to 20/20 Experience, but 'return to pop Justin' is still one of the best looks this guy has. (7)
6.6
---
Kendrick Lamar & SZA – 'All The Stars'
Al Horner: I am so here for Kendrick curating the Black Panther soundtrack. In fact, as a rule, I think from here on in we should probably let TDE artists curate all Hollywood movie OSTs. You're really gonna tell me the next Despicable Me films wouldn't be elevated by Schoolboy Q barking "cop this, pop this, down with the shit!!!!!!!" in the background of every scene? Yeah, that's what I thought. But 'All The Stars' is a little bit credits-song-by-numbers, isn't it? SZA's hook is nice enough, but Kendrick's verses are uncharacteristically light on lyrics that lodge in the imagination. Won't stop this being on rotation everywhere from here to Wakanda, though. (8)
Chal Ravens: I didn't get around to listening to CTRL until end-of-year list season. Shit! What an idiot. I find her literal voice just very slightly irritating – it's that odd millennial inflection of sounding like you've got a few Haribos on the go at the same time – but her artistic voice definitely feels original.
'All The Stars' is incredibly, unbelievably boring and stolid and stodgy and wholesome and nothing and it's got a string section. This feels engineered to capitalize on both her and Kendrick's list season victories, in that it may never have been released otherwise. And that would have been OK. (4)
Miles Bowe: No, this doesn't hit as hard as anyone had hoped, but that's almost always how movie tie-in songs go – not even superheroes like Kendrick and SZA can escape the inevitable. That said, it's a lovely song anchored by an infectious flutter of synths. It doesn't reach the heights of anything on CTRL or DAMN., but it's a nice sound and it will still get you excited for Marvel's Black Panther. That's what the song really needs to do, after all. (6)
6
---
Bruno Mars & Cardi B – 'Finesse' (remix)
Chal Ravens: This is a really fucking nice re-rub of that heavy-smacking Jam & Lewis sound with some smart tweaks that make it not overly vintage and judicious use of the Orchestral Stab – didn't think I'd be hearing you again, buddy! Bruno Mars is definitely alright by me and Cardi B segues into the genre-flexible pop star role seamlessly. I also need her jacket desperately. (7)
Miles Bowe: Every second Cardi is on screen I love this. Once Bruno takes over, not so much. (6)
Al Horner: I actually quite liked 24K Magic (come at me) but jfc you guys, 'Finesse' is a poor man's 'Remember The Time' and no amount of Queen Cardi or music video nostalgia changes that. Bruno better hope whoever's in charge of MJ's estate doesn't have Radiohead's lawyer's number. (5)
6
---
Chloe x Halle – 'The Kids Are Alright'
Miles Bowe: I have a lot of faith in Chloe x Halle, but I'm still waiting for a single to really blow me away. Don't get me wrong, this is nice, but I'm hoping for something even greater from the Bey-repped duo. (5)
Al Horner: These kids are alright, but we knew that already: 2017's The Two of Us tape was further proof that Beyoncé was wise to snap them up to her Parkwood Entertainment stable. This dials back the R&B complexity for more straight-up pop thrills and loses none of the sophistication in the process. Can we have a proper debut album now please? (3)
Chal Ravens: "Stop following the hype / Better meditate, better namaste": OK, ultimately I 100% endorse the sentiment behind this line, but it's just one example of some very, very bad lyric writing here. I've seen people hype CxH lately and was looking forward to giving them more attention, but honestly, I don't even like their vocal style on this, and song-wise it seems to be missing a vital element or hook. It's all a bit Rookie-bait – no shade to that fine publication. (3)
3.6
---
MGMT – 'Hand It Over'
Miles Bowe: Of all the 2000s Brooklyn indie rock artists to return after a half-decade off, MGMT prove they are still the worst. Self-serious, dull and almost offensively unoriginal, 'Hand It Over' is as soulless and utilitarian as an algorithmically-generated Spotify playlist. Its only redeeming quality is that it will remind you of Tame Impala's return. (0)
Al Horner: MGMT continue to spit in the face of that girl in your uni halls who got the lyrics to 'Kids' tattooed on her thigh after loudly declaring "oh my god, this is OUR song!!!!!" every time it came on in the student union for the duration of 2007. It's easy to forget, lost in the drifty haze of this glimpse at their upcoming fourth album, that Andrew VanWyngarden and Ben Goldwasser were once an absolutely huge pop prospect, sampled on Watch The Throne and tipped to fill arenas, headline festivals, yada yada yada. Their ambitions clearly extended beyond the synthy cheeriness of 'Electric Feel' though, and everything they've done since has felt like two guys taking an axe to the success their first album amassed. 'Hand It Over' continues that trend: the Unknown Mortal Orchestra and Beach Boy vibes are strong and I'm into its dreamy lyrics. Keep doing you, MGMT. (7)
Chal Ravens: Ariel Pink did it better. (2)
3
---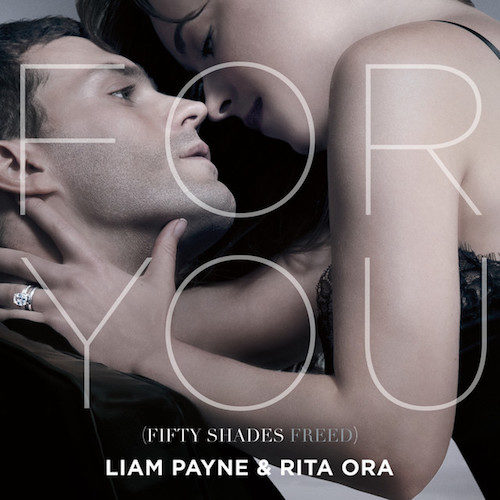 Liam Payne & Rita Ora – 'For You'
Chal Ravens: When you think of the way that the 1D supernova has scattered its shiny fragments across the pop universe, with Harry going all authento-rock, Zayn with his quad bike R&B, Niall doing the Acoustic Moods and Louis, um… (*Googles*) Louis appearing on the Royal Variety Show, one suspects a certain amount of behind-the-scenes choreography to their respective land grabs. "Right, I'm taking the guitars, you've got Naughty Boy, Niall gets the mums, and no one gives a fuck about you, Louis." And what of Liam? Liam, the quite fit one, Liam, the one who's nobbing Cheryl but it's actually happening and it's not just a tabloid nonsense and they actually have a baby which is weird because we remember him when he was knee-high to a grasshopper, funny old world? So that thing about him being a sexy, sexual being is the key tidbit you need to unlock the novice's sex dungeon that is 'For You', a track taken from the soundtrack to Fifty Shades Freed, which I suppose is coming out in time for Valentine's Day (*Googles* Yes.). His partner for the evening is the none-more-basic "Feat. Rita Ora", and although Liam doesn't show up until verse two, I seem to have written about the song as if it's his, so easily does she slot into the "nice voice on the chorus" role. I've listened to the song a few times and it's hard to locate anything particularly memorable, although the first few seconds of parpy synths would sound pretty lit in a reach-for-the-lasers remix. (2)
Al Horner: Another year, another 50 Shades Of Grey soundtrack blockbuster pop collaboration that's about as sexy as flat pack furniture. (4)
Miles Bowe: Remember when this awful franchise at least pulled in Beyoncé and The Weeknd on the soundtrack? This is the last one right? We're almost done here now? (1)
2.3
---
Final scores:
Final scores:
Justin Timberlake – 'Filthy' (6.6)
Kendrick Lamar & SZA – 'All The Stars' (6)
Bruno Mars & Cardi B – 'Finesse' (remix) (6)
Chloe x Halle – 'The Kids Are Alright' (3.6)
MGMT – 'Hand It Over' (3)
Liam Payne & Rita Ora – 'Freed' (2.3)