Listen to the dizzying first track now.
Peggy Gou has announced a new 12″ for Ninja Tune that features her singing lyrics for the first time. Out March 2, the three-track EP blends early '90s house with electro and techno to create a feel-good stew that platforms the Berlin-based producer's native tongue of Korean.
"I've always wanted to sing on my own records," Gou tells FACT. "This was my first time properly composing a melody after getting lyrics from a friend and that was the hardest part, but I really enjoyed doing it!"
The B-Side of her 2016 12″ for Phonica White features Gou counting in Korean, but Once is the first time she has actually made musical sounds with her voice. "Sometimes when a record is in a language that I don't understand, somehow they become precious to me," she says, referencing her collection of rare Japanese vinyl as the inspiration behind her language choice.
Peggy Gou has carved a name for herself over the past few years via a clutch of impressive 12"s on Rekids, Phonica White and 2016's Seek For Maktoop EP on Ninja Tune's Technicolour imprint. She's also known for her dazzling live sets and beyond this new release for Ninja Tune, the Berlin-based producer is currently gearing up to make her debut performance at Coachella in April.
"It was always on top of my list and I'm already feeling butterflies" she notes of her upcoming show, adding: "Set-wise I will have to figure it once I get there as I have no idea what to expect!"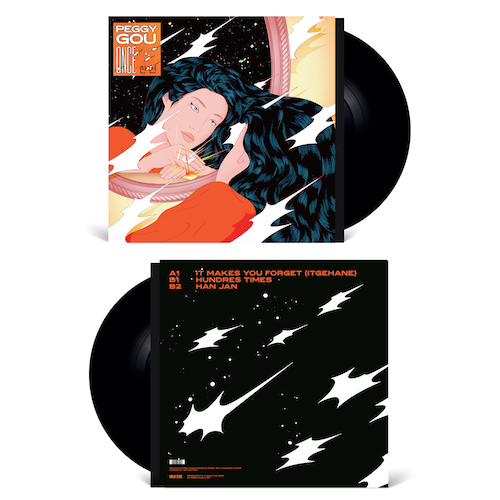 You can pre-order the Once 12″ from Phonica now.
Listen next: FACT mix 571: Peggy Gou