Finally.
Roland is releasing official software versions of its two most iconic drum machines: TR-808 and TR-909 VSTs will be available to subscribers of the Roland Cloud service in the coming months alongside a new virtual instrument, SRX Orchestra.
Though the 808 and 909 have been emulated unofficially before, it's the first time Roland has released them as standalone VSTs. As with Roland's other official VSTs (such as the SH-101 and Juno-106), the reproductions of the 808 and 909 are based on the original circuits and design specifications of the two drum machines.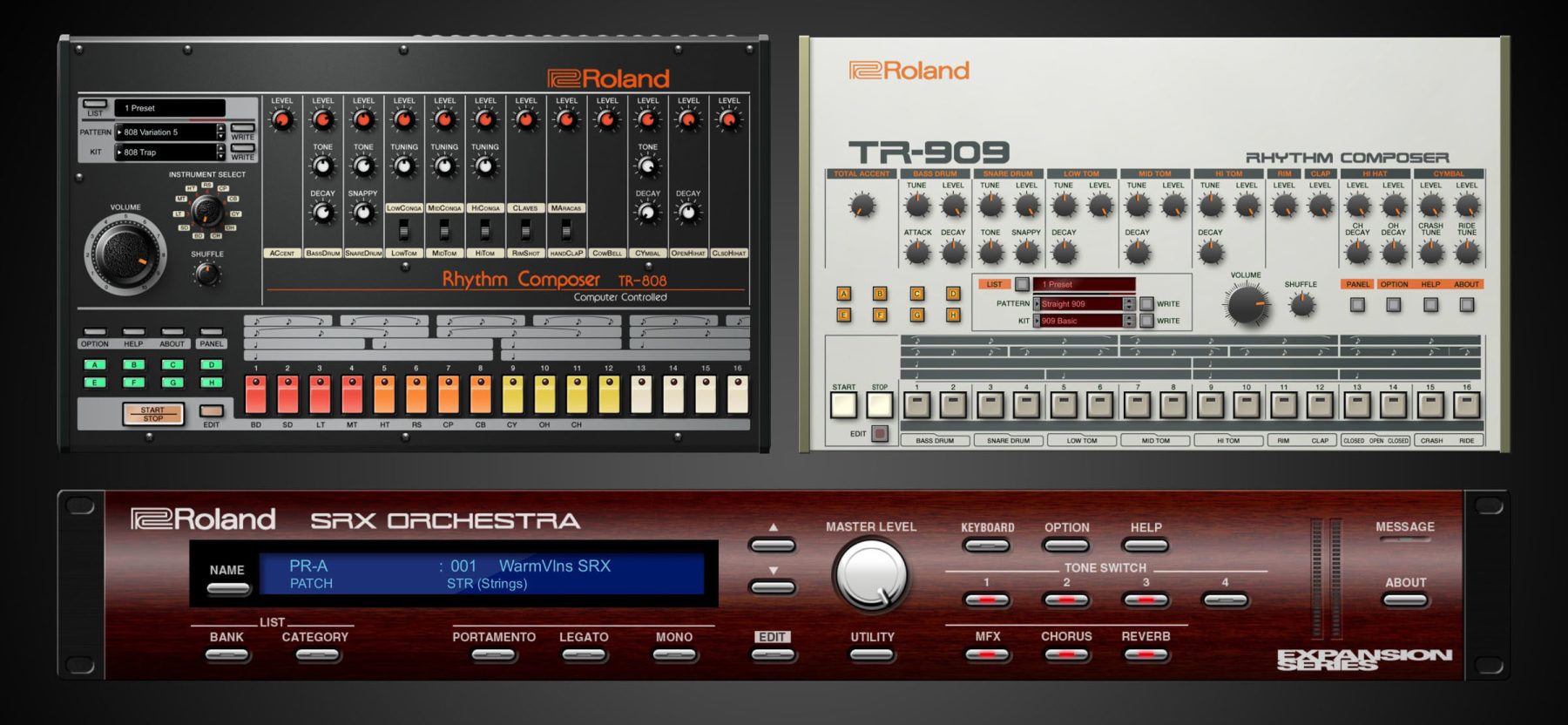 Roland's new SRX Orchestra plug-in is based on one of the company's SRX line of expansion boards from the 2000s. Roland's press release implies that stand-alone VSTs are planned for other packs in the SRX range, which include drum kits, concert piano and brass ensembles.
Launched in 2016, Roland Cloud is a Netflix-style service for producers that offers access to a range of software synths for a flat fee of $19.95 per month. Although it started with a very limited selection of instruments, the addition of the 808 and 909 alongside the D-50 and D-70 make it a more attractive proposition.
The new VSTs are part of several new products Roland will be showing off at this year's NAMM show, which takes place from January 25–28. Earlier this month, the company announced the R-07, a sleek handheld audio recorder you can control with your phone via Bluetooth.
Read next: Buying a drum machine: What to consider and where to get the best deals