Looking to upgrade your wired headphones? Tom Wiggins picks out seven pairs of cable-free headphones – from the pricey to the surprisingly wallet-friendly – that'll keep your ears warm and liberate you from the tether to your phone.
Whether you don't like sticking things in your ears, you don't want people talking to you or you just think earmuffs could do with working a bit harder, there are lots of good reasons for investing in a pair of on-ear or over-ear Bluetooth headphones.
With in-ear headphones, all the tech has to be crammed into tiny buds, so a larger pair of cans offers far more space for potential development. On-ear or over-ear headphones are usually better at reproducing low-end tones in particular, plus they tend to be more comfortable to wear for long periods.
Over-ear headphones also offer an element of noise-cancellation purely because they physically block out sound and many pairs also have active noise-cancellation (ANC), which uses microphones to "listen" to the sounds around you and creates an inverse waveform to silence them. It's never perfect, but a good pair can reduce the hustle and bustle of a bus or train carriage adequately.
These microphones aren't just used for noise-cancelling either. You can use many pairs of headphones to take phone calls without having to remove your phone from your pocket, with buttons on the cup to accept or reject a call, alter the volume and skip tracks. Some come with NFC tech, which makes pairing easier and with more space to accommodate batteries, over-ear headphones also last longer than wireless in-ears.
The most expensive pairs of wireless headphones will set you back up to $400/£330 but you don't have to spend a small fortune to get a decent pair. We've picked out seven options, from high-end splurges to more budget-conscious models costing just $99/£99, all of which come with a standard audio cable in the box – so as long as your phone has a headphone socket (and you've remembered to carry the cable with you) you can plug in and carry on listening when the battery's dead.
---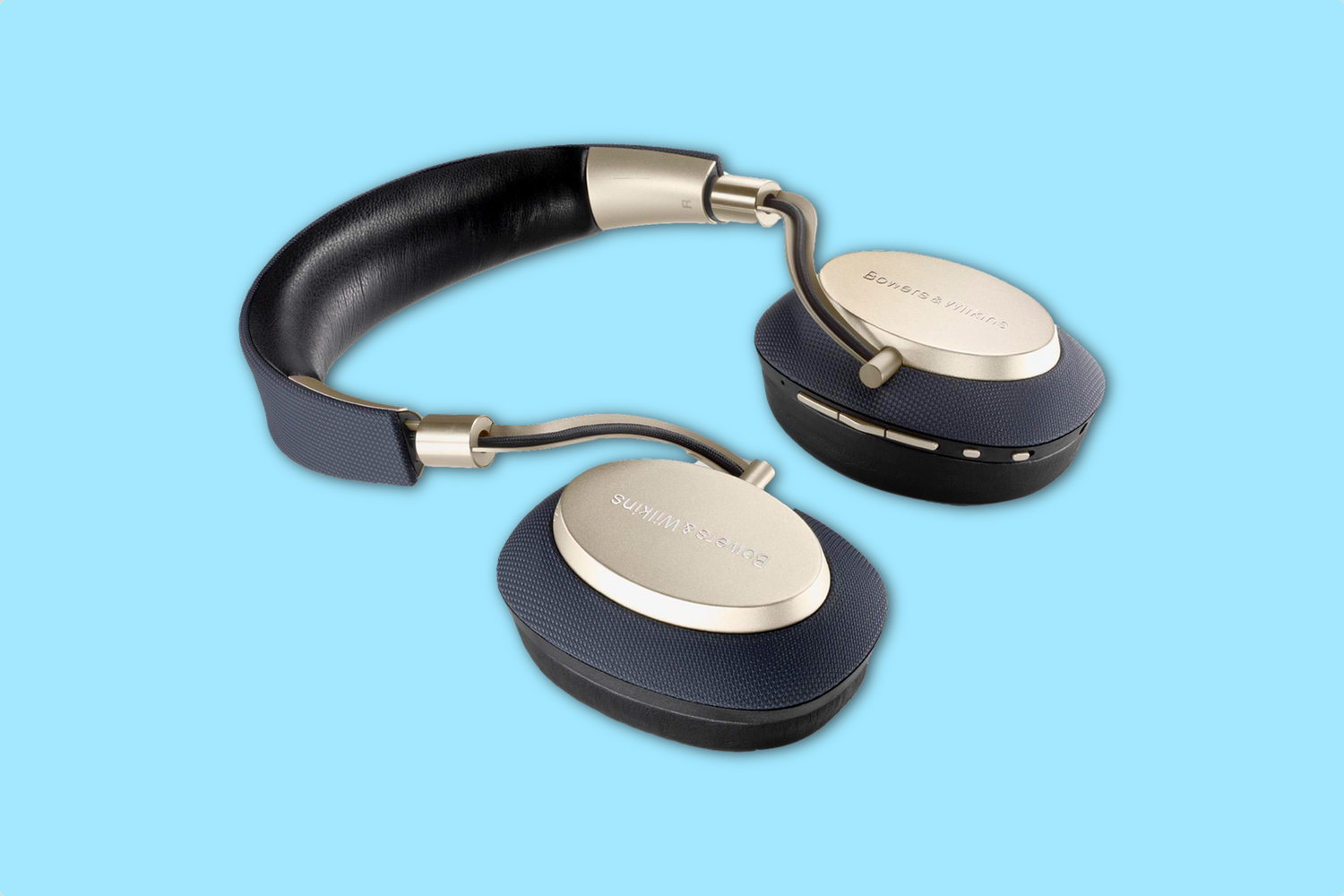 Bowers & Wilkins
PX
$400/£329
Fairly big but not unwieldy, B&W's PX headphones don't come cheap, but they sound fantastic and are absolutely crammed with tech. Put them on your head and they'll automatically power up and, as long as the Bluetooth is on, reconnect to your phone, playing whatever you last had on; take them off and they'll stop again. Motion controls can sometimes be unreliable but B&W seem to have nailed it, and if the headphones do misbehave, there's an accompanying app that can change the sensitivity or turn the feature off completely.
The app is also where you control the noise cancelling function, with various settings available to adjust how much ambient noise is allowed in – handy if you wear them outside and would rather not step in front of oncoming traffic. If you prefer to use good old-fashioned buttons, those are positioned on the right-hand ear cup and they're subtly integrated into the PX's design to maintain their high-end hi-fi look.
---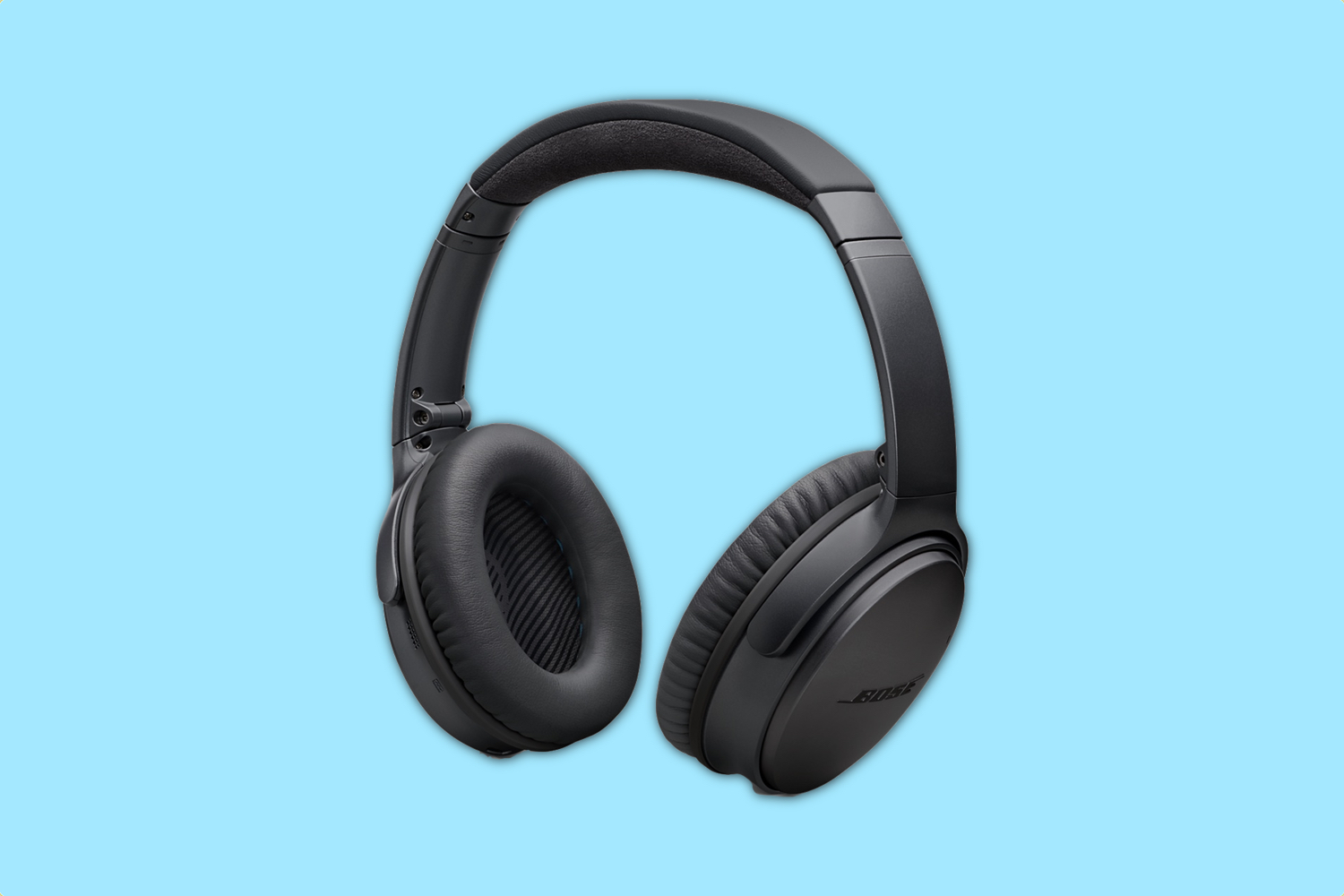 Bose
QuietComfort 35 II
$349/£330
Most commonly seen clamped over the ears of businessmen turning left as they board planes, Bose headphones have a reputation for being a bit straight-laced, but if it's noise-cancelling you value over anything else, the QuietComforts certainly live up to their name. Not only are they easy to wear for long periods, they block out any distracting background sounds superbly.
An unexpected extra comes in the form of Google Assistant (Android's version of Siri) which reads texts out to you and – as long as you don't mind looking as if you're talking to yourself – allows you to dictate a reply using your voice. You can also set calendar appointments, turn noise-cancelling on or off, and perform various other tasks. It's not a deal-breaker but shows Bose is keen to shake-off the stuffy image. They don't sound as good as Sony's WH-1000XM2s (listed below), but if you travel a lot the QC35 IIs make a fine companion.
---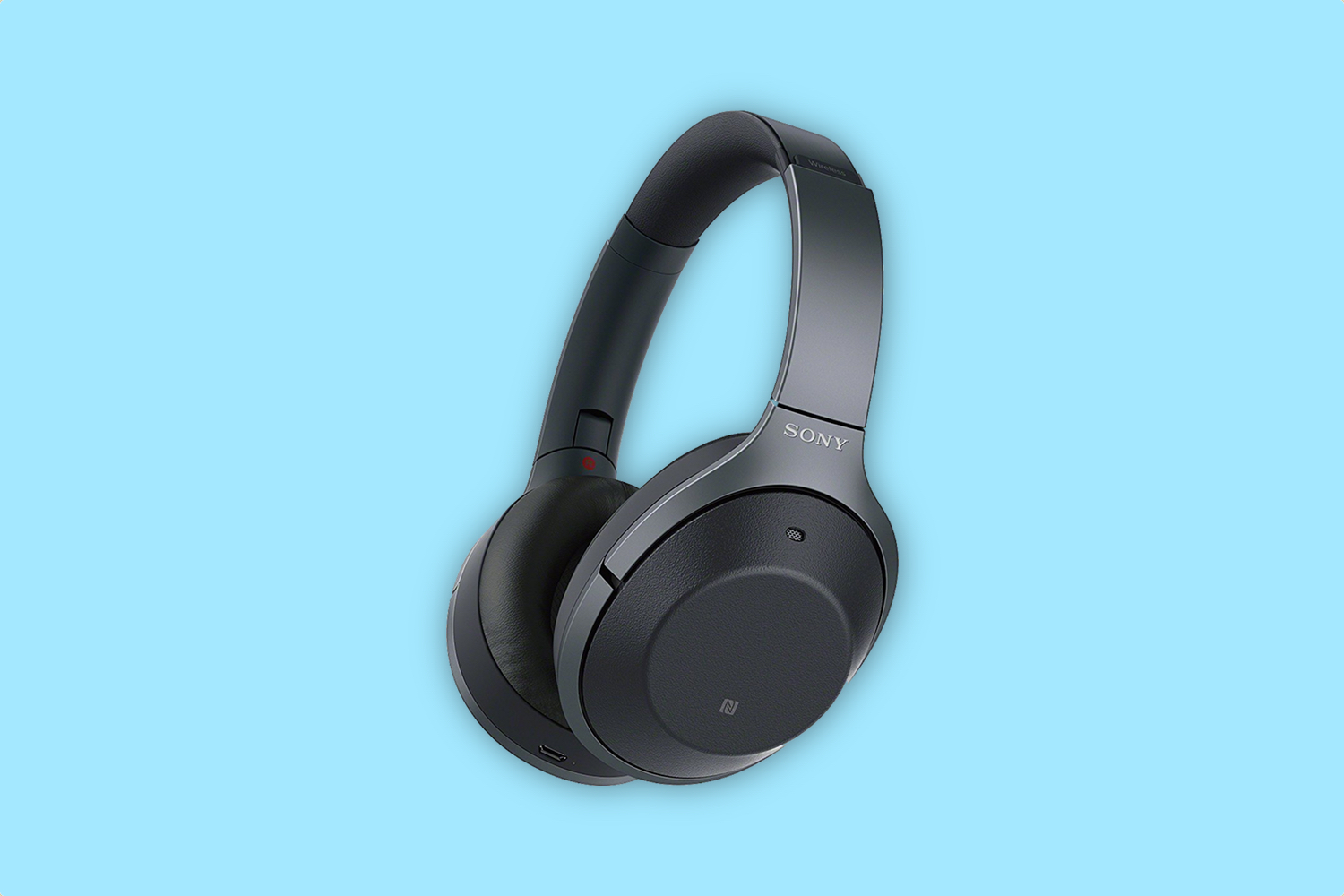 Sony
WH-1000XM2
$350/£330
If you thought B&W's PX cans looked clever, wait till you see what Sony's WH-1000XM2s can do. Like the B&Ws they have different noise-cancelling modes for different environments but an onboard gyroscope automatically detects whether you're walking, running, on a train or just sitting still and selects the most appropriate mode for you.
These headphones can even be calibrated for the pressurised environment of a plane cabin. Quickly need to hear what the pilot's saying over the intercom? Holding a hand over one ear temporarily reduces the volume so you can hear what's going on around you. Not that you'd want to stop it for too long because these headphones sound wonderful in action, with great dynamic range and tons of detail. If there's one thing to mark them down for it's that the touch-sensitive controls are a bit of an acquired taste, but that's by no means enough to discount them.
---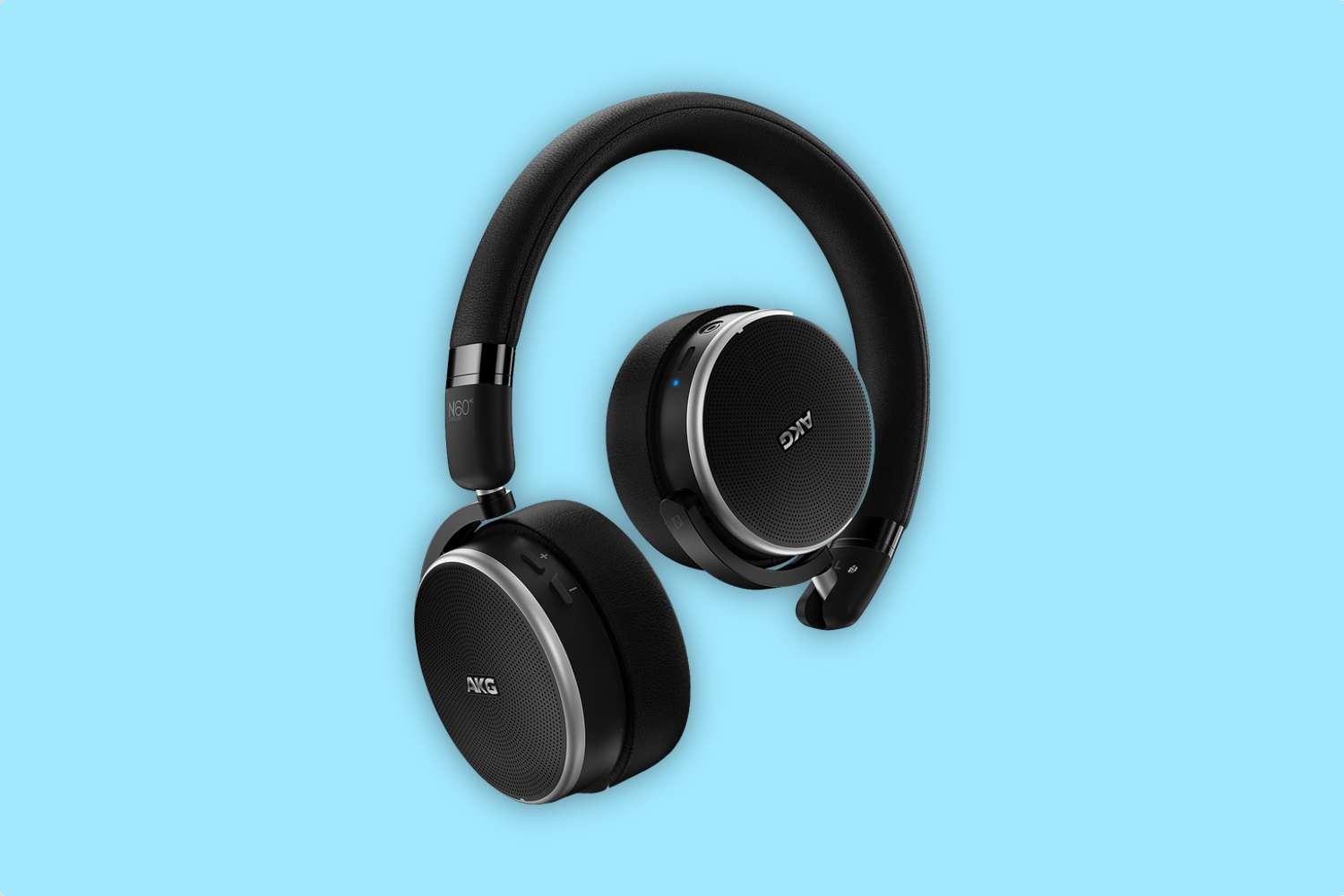 AKG
N60NC Wireless
$280/£250
AKG's N60NCs sit on your ears rather than covering them entirely, so you might expect their noise-cancelling to be a token gesture, but that's not the case at all. While it's far from like being sealed in a vacuum of silence, they do a good job of filtering out the distracting background chatter and hum that might sneak in when you're on a train.
Their smaller size and foldable design also means they don't take up anywhere near as much space when you're not wearing them, making them more convenient for everyday use – something that shouldn't be overlooked when picking a pair of headphones you're going to use all the time. It means the battery might not last quite as long as a larger pair but what's more important is that the sound doesn't suffer because of their size, with good detail and a nice balance across the range and a controlled kick to the bass when required.
---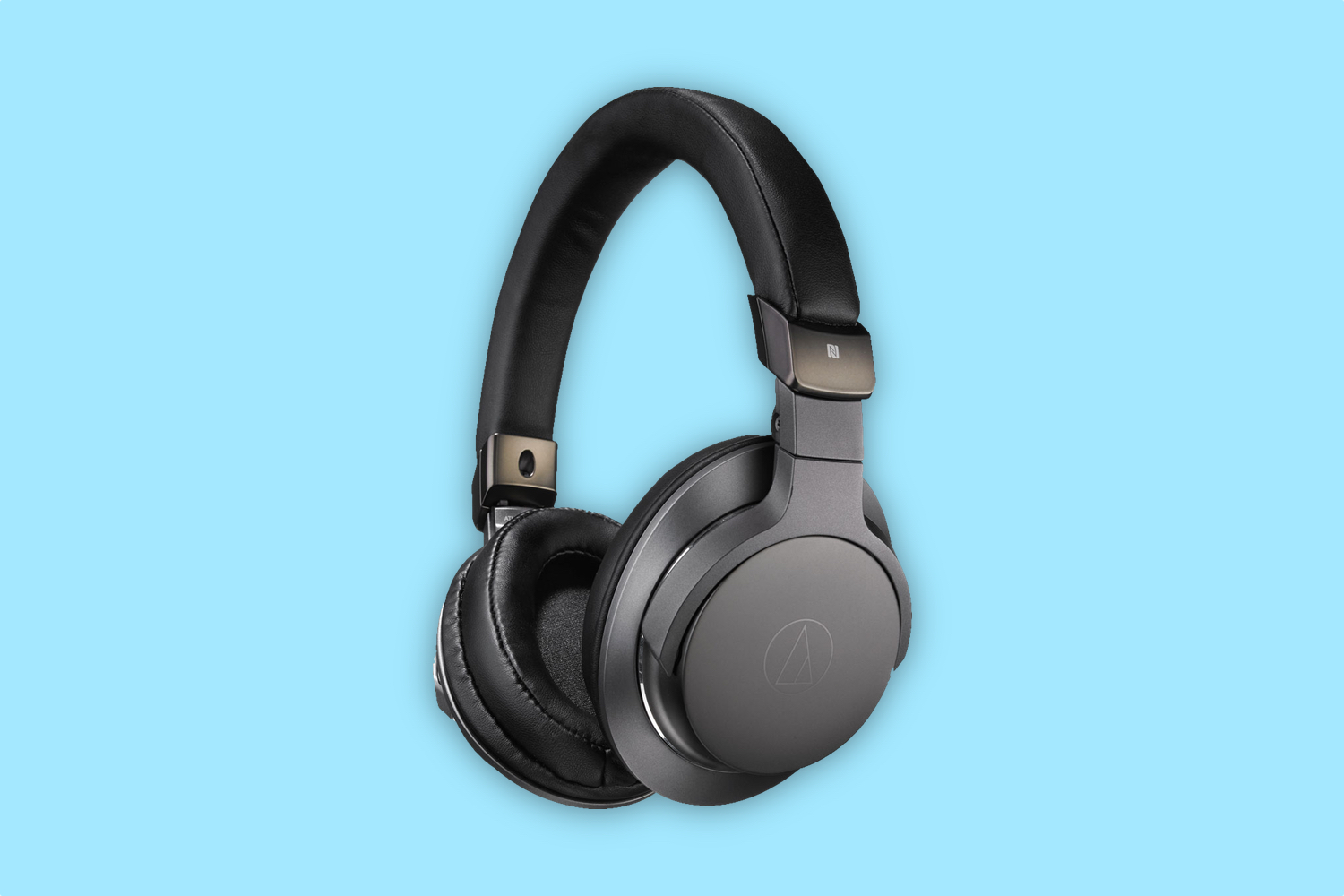 Audio-Technica
ATH-AR5BT
$211/£169
If $300+ is more than you're willing to spend on something as eminently losable as a pair of wireless headphones, Audio-Technica's ATH-AR5BTs are a little more on the affordable side, although you wouldn't know that to look at them. The sound isn't quite as energetic as some of the other options on this list, but what these headphones lack in energy, they make up for in studio-like precision.
To some, this precision can sound too clinical and a little lacking in warmth, and there's occasionally a touch of sharpness to the top end, while some vocals seem to lack a little depth. But the AR5BTs offer up stacks of detail so well-produced tracks have plenty to offer, while bass is taut and well-controlled. There's no active noise-cancelling, but that means battery life is pretty much second to none outside of the high-end, and they're so comfortable you could probably wear them for the whole 30 hours it takes for the battery to run out.
---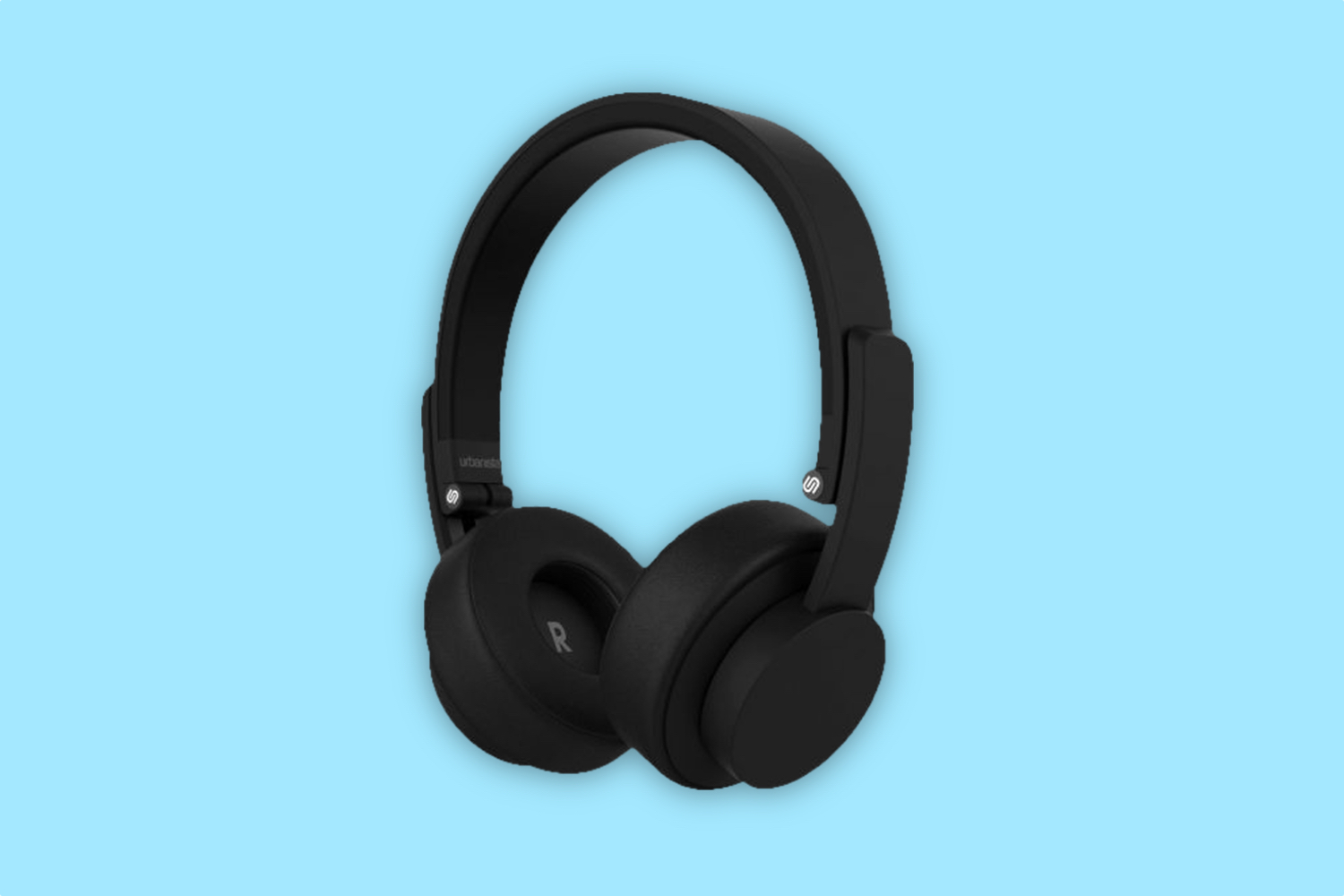 Urbanista
Seattle Wireless
$99/£99
The name might sound like Urban Outfitters' own-brand, but don't let that put you off a pair of Urbanista's Seattle Wireless headphones. At this price they're pretty much unbeatable, with touch-sensitive controls on the right-hand cup that work surprisingly well considering how much they cost: just swipe up or down to alter the volume, back or forwards to skip the song, and tap to pause.
The design is a little uninspiring – if you're feeling generous you could call it Scandinavia minimalism (Urbanista is based in Stockholm) – but they fold down for easy storage and the battery lasts a good 12 hours. Plus, providing you've got the cable with you they'll continue to work wired when the battery dies. All of this would be for nothing if they didn't sound good but, slightly cheap-feeling build quality and occasionally flakey wireless performance aside, these headphones are well worth the modest price tag.
---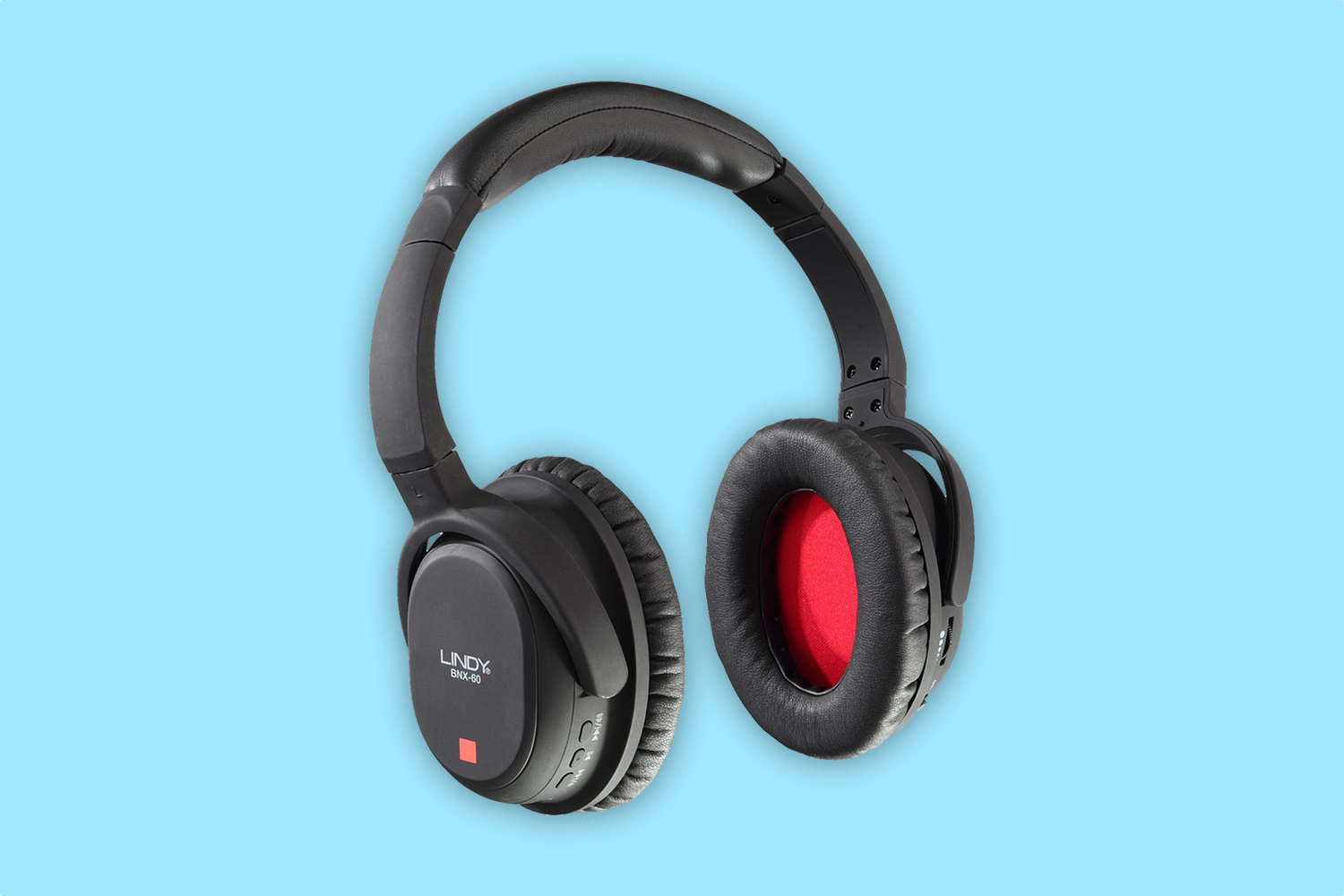 Lindy
BNX-60
£90
Lindy's BNX-60 headphones might look more like something you'd put on before a late-night Call of Duty session, but don't let that put you off – if you squint it's easy to mistake them for a pair of Bose QCs from a few years ago. In fact, they have more in common with their pricier lookalikes than just a slightly industrial look, the BNX-60s also come with high-quality AptX Bluetooth and noise-cancelling, which is rare for headphones retailing for less than £100.
These headphones sound better with the noise-cancelling turned on, so it's a good job you'll get nearly 15 hours out of them on a single charge, but if you plug a wire in that doubles to nearer 30. They deliver a far more even-handed, detailed sound than you'd expect from a pair of wireless headphones this cheap and the noise-cancelling is surprisingly effective, but it's hard to shake the thought that just $20 more gets you a pair of the Urbanistas.
Tom Wiggins is a freelance journalist. Find him on Twitter.