The project takes its name from a 2006 graphic novel by Alan Moore and Melinda Gebbie.
Jenny Hval and multi-instrumentalist Håvard Volden have launched a new collaborative project called Lost Girls.
Out March 2 on Smalltown Supersound, Lost Girls' debut EP Feeling finds the Norwegian pair cementing their decade-long working relationship; Volden began working with Hval in 2008 when he assisted Hval with her Rockettothesky project.
Volden has continued to play live with Hval regularly and says the pair have a good understanding of each other's musical ideas. "The way we both think of music is very free and open-minded, and not too stuck in a certain way of playing," he assures. "And also I can't write lyrics, and Jenny is just amazing at it."
Feeling, which follows the pair's 2012 self-titled album as Nude on Sand, is being labelled a "12-inch in two parts." Volden originally wrote B-Side 'Accept' for his solo project four years ago, before adding Hval's vocals to the track in 2016. A-Side 'Drive' has been a fixture in Hval's live shows for the past few years. "We had developed it together and it felt as we owned it together in a way," explains Volden.
Hval – who released our album of the year in 2016 – notes how the pair differ in their work methods: "Håvard works relentlessly with playing and creating stuff when he is on his own, using his ever-changing set-up of instruments and tape machines. I'm lazy and more of a thinker."
She continues: "I need to build things by doing nothing until I start playing or writing something, like I'm holding my breath until I feel like I'm dying."
The Lost Girls project takes its name from an explicit 2006 graphic novel written by Alan Moore and illustrated by Melinda Gebbie. "It's incredible both as a concept, a work of literature, a work of visual art and philosophy," says Hval, clarifying that the EP was made "well before" the pair had even heard of Moore and Gebbie. "I'd love to send it to Moore and Gebbie," she says, "but Håvard and I are both very shy."
See the artwork for Feeling below and pre-order a copy of the EP now.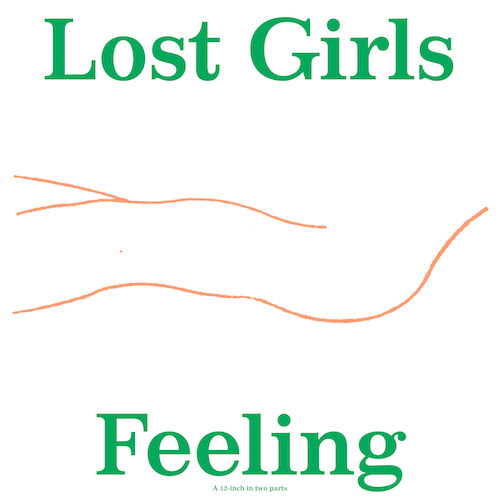 Read our review of Hval's Blood Bitch album and dive into her 2016 FACT mix.