Each week on the FACT Singles Club, our writers rate and slate the biggest new tracks of the last seven days.
This week, Bad Gyal and Florentino unleash a slow-burning reggaeton sizzler, while Kendrick Lamar and The Weeknd team up for the latest Black Panther cut 'Pray For Me'.
Elsewhere, Iggy Azalea makes her return – and she's got Quavo for company, Busta Rhymes joins forces with Missy Elliott and Kelly Rowland for 'Get It' and UK R&B hopeful Mahalia drops a new one with Little Simz. Also, indie synth-poppers Chvrches are back with 'Get Out'. Let's see how the week's hottest singles shape up!
---
Bad Gyal prod. Florentino – 'Blink'
Chal Ravens: I made the mistake of not tuning into Bad Gyal's thing last year – the whole pitch seemed a bit empty somehow, primed for the style mags rather than the music nerds. I may have been wrong! In addition to making amazing club tunes for Swing Ting, this is exactly what Florentino should be doing – his style is so sugary and feminine anyway that it's only a hop and a skip to Auto-Tuned pop perfection – he's made Bad Gyal into the reggaeton Charli XCX, and I have extremely strong feelings for Charli XCX. (7)
April Clare Welsh: Bad Gyal's star quality beams out of any song she touches and this latest rush of reggaeton pop is another dizzyingly sweet banger that stakes her claim for future domination. Add the roof-raising skills of Florentino to the mix, and I am beyond excited for the mixtape. (8)
Claire Lobenfeld: "Muted" is the wave right now, and it's not one I can get into. I love Florentino, I love 'Jacaranda', but this is missing some real charisma. (3)
Miles Bowe: Okay, it's not 'Jacaranda' – which is to say it's not literally the best song of the last 13 months – but it's damn close. The idea that we're getting an entire full-length of this is enough to make me dizzy. (9)
6.75
---
Kendrick Lamar and The Weeknd – 'Pray For Me'
Claire Lobenfeld: The Weeknd has very rarely truly wowed since his idiosyncratic House of Balloons. As the two tapes that followed it rested heavily on his debut's tricks, so does the tepid pop he's been releasing since becoming Fifty Shades famous with 'You Deserve It'. 'Pray For Me' is just more of the same. And sorry, no, not even Kendrick can save this snoozer. (3)
Chal Ravens: I just spent 10 minutes trying to work out if this samples Yeasayer's 'Sunrise' so that I could STUN you with my instant sample-sniffing capabilities, but I think you'll agree it's a subtle tribute (at 2:25) rather than a proper lift. Oh well! All Hour Cymbals was a great album. Otherwise, I've taken some medium-level enjoyment out of this I guess; Abel turns in his usual glazed-over melodrama, Kendrick puts more ideas into a guest verse than most rappers manage on an album, and while the result is a somewhat ashen and unmemorable, it's not a terrible addition to the Black Panther soundtrack which, so far, is turning out to be the bonus Kendrick Lamar album that we never even deserved. Still though – Yeasayer AMIRITE?! (6)
Miles Bowe: I loved this until The Weeknd showed up and then didn't. Kendrick brought me back, of course, even though he doesn't have enough time here. But let's be honest, this is going to sound awesome right as the end credits for Black Panther kick in, which is probably the only way anyone will listen to it. The song is a (5), but I'm betting it'll be more like an (8) in context. Gonna split the difference here. (6.5)
April Clare Welsh: Thankfully, The Weekend's perennially drugged-out boredom barely even nips at the star power of Kendrick Lamar here, who manages to claw the track back from the abyss of mediocrity with his citrus-sharp raps that come loaded with metaphor. The booming production's not bad either, but this is definitely the song to roll out during Black Panther's closing credits. (5)
5.1
---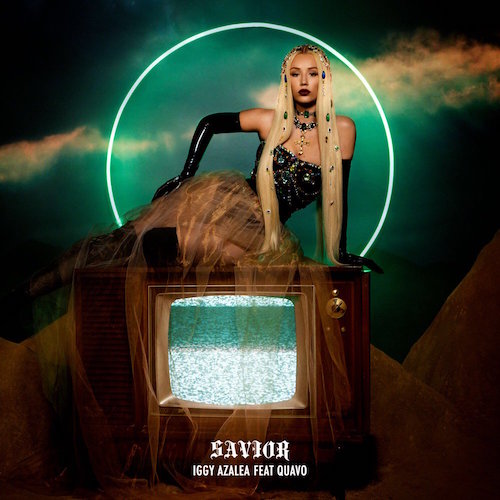 Iggy Azalea feat. Quavo – 'Savior'
Claire Lobenfeld: This is a trend-hopping, rhythmless nightmare that cannot be improved by Quavo's cash-grab appearance. Some people think there's a sanctity to what Migos do, that their recent overstuffed album is somehow the fault of a hyperbolic media demanding more from them, as if No Label 2 wasn't twenty-five fucking tracks long, as if they aren't just here to make money. Merde alors! Let's just keep Iggy in a time capsule of 2012 where only the audio version of 'Pu$$y' exists and the rest of it's written out of history. (2)
Miles Bowe: My introduction to Iggy Azalea came via Ariana Grande's 'Fancy' and I immediately sought out a bootleg, with her part edited out. I don't think I've ever had to do that with a song since, but 'Savior' could also definitely benefit from a removal of Iggy, Quavo… and most of the music too. I like the kick drum? (1)
Chal Ravens: *Massages temples* Why. Why, God? Why? Why. *Pause* But why though. If I was cynical – and of course that's not an attitude that would be appropriate for Singles Club – I might even say that this is engineered for a particular crossover market, one where Migos are known to be doing well already, that is, West African pop. (See also: Wizkid's collaborations with Drake and Skepta.) The Afropop rhythm and hey-na-na vocal flourishes are one thing, and then there's the strange religious overtones of "saviour" and the whole second verse… it's weird, isn't it? At least Iggy recognises her "past full of sin", I guess. With any luck it will sink like a stone, and I'm sure Quavo will recover from the embarrassment after a quick paddle through his pool of gold coins, Scrooge McDuck-style. (2)
April Clare Welsh: R.I.P 'All Around the World'. (0)
1.25
---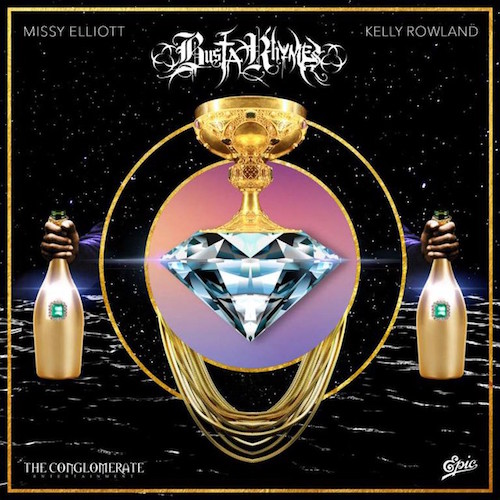 'Get It' – Busta Rhymes feat. Missy Elliott and Kelly Rowland
Chal Ravens: It's a charm to hear three icons of my formative MTV years coming together for something that feels pretty fresh and inventive, if not exactly a classic in the making. To be honest, it's weird to hear it without also seeing this Super Bowl ad, upon which it was delivered like cool ranch dip on a crispy potato snack, and which is apparently a major release format in the US. Hopefully there were plenty of fish-eye lenses involved. (5)
Claire Lobenfeld: Busta Rhymes said, "Dressed, ready to impress, fresh up in my Louis suit / Step up in the cub, bitches line up ready to salute" and then compared himself to the assassinated civil rights activist who co-founded the Black Panthers. Yeesh. Missy sounds amazing, as always, but I'm pretty much non-plussed. (4)
April Clare Welsh: It wouldn't be Singles Club without a little nostalgia trip through the fast lane of naughties pop, would it! Missy is still a force of nature and Kelly Rowland will never stop being iconic, but this song hits cruise control when it should be burning rubber. Extra points for the artwork though. (6)
Miles Bowe: This is fun! I forgot how much I missed Busta Rhymes and then Missy Elliott comes in and makes me forget everything only for Busta to come back and knock me out all over again. The last 30 seconds will make you think another song started playing in a different tab, but in a good way. (6)
5.25
---
Mahalia feat. Little Simz – 'Proud Of Me'
Chal Ravens: I know nothing of Mahalia but I'm thinking of millennial UK neo-soul of the Corinne Bailey Rae and Floetry variety, a reference that's actually like 20 years old now, though – so fair enough if you want to play around with a style that happened when you still in nappies. The "authentic" voice, with the London accent squeezed into every other syllable, is brave but grating – it's not an easy thing to pull off and she's over-egged it. Little Simz adds some pep-talking posi vibes but it's all so… polite. (3)
Claire Lobenfeld: 'No Pressure', which we reviewed in Singles Club only two months ago, had whiffs of adult contemporary R&B that was masked by the good production and strong vocals. 'Proud of Me' leans full-on into the greeting cards store soundtrack vibe, which is totally not for me. (2)
Miles Bowe: Last year, Mahalia's 'No Pressure' made me an instant fan. This new one is very nice — and very similar. I'm still on the fence whether it sounds too similar and if Mahalia's earnest, self-conscious songwriting is as effective. 'No Pressure' was a slow burn that boiled over into show-stopping catharsis, but 'Proud Of Me' loses steam building to a guest verse from Little Simz that just feels anti-climactic. I don't love it, but I'm questioning if this would work better as part of a full-length. It makes wonder whether Mahalia's strengths are in singles and considering she calls publicity "a sickness" here, I suspect she may agree. (6)
April Clare Welsh: This is fine, but the 'reeeally London' bits recall the worst of mid-naughties chart pop and the rest of the song is, as Chal says, millenial UK neo-soul in the vein of Corinne Bailey Rae (minus the yellow floral sundresses). Mahalia definitely has something great going on, as we have seen with 'No Pressure', but I think maybe she's trying too hard here? Also, the lyrics for this sound like they were written by a 55-year-old suit-wearing music industry exec: "So I looked to the stars / Found an acoustic guitar… "I didn't just fall out of the sky / I've got stars in my eyes." Yuck. (3)
3.5
---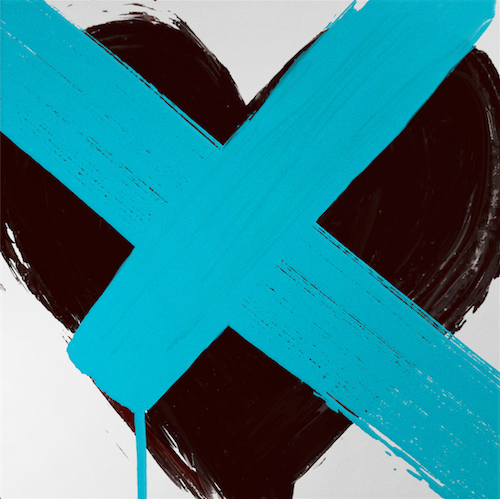 Chal Ravens: Terminally boring indie-pop is just that much more annoying when it's framed as the "quality" choice – like the "Taste The Difference" option among all the plastic cheese. Bollocks to that – either get stuck in and do some costume changes and and dance routines, or fuck off back to your day job at Millets or whatever. The very definition of "premium mediocre". (3)
Claire Lobenfeld: I was really worried this was going to be a cover of the sacred text, JoJo's 'Get Out', and I genuinely do not whether that would be better or worse than this. (3)
Miles Bowe: There was a time where I found Chvrches catchy and charismatic and there was also a time when I delighted in watching a fresh young buzz band fizzle out after getting crushed by their own hype. I'm long past both and this just bums me the fuck out. (4)
April Clare Welsh: This has all the ingredients of being something I should like i.e. big synths + wimmin – but it's just really lacklustre. And yeah, what Claire said… (3)
3.25
---
Final scores:
Bad Gyal prod. Florentino – 'Blink' (6.75)
Busta Rhymes feat. Missy Elliott and Kelly Rowland – 'Get It' (5.25)
Kendrick Lamar and The Weeknd – 'Pray For Me' (5.1)
Iggy Azalea feat. Quavo – 'Savior' (1.25)
Mahalia feat. Little Simz – 'Proud Of Me' (3.5)
Chvrches – 'Get Out' (3.25)