Output's new plugin is for making cutting-edge orchestral sounds.
LA plugin specialist Output's latest instrument is a fresh take on brass and woodwind sounds. Analog Brass & Winds, released today (February 7), is able to make unusual sonic hybrids by blending audio samples with synthesized tones.
The new plugin is the second from Output to combine traditional orchestral samples with the sounds of modern synthesis. Last year, the company released Analog Strings, a sample-based VST that created stringed instrument hybrid sounds using the same technique.
According to Output, the inspirations behind the sound of Analog Brass & Winds are musical sources as disparate as Bon Iver, Future and Kyle Dixon & Michael Stein's Stranger Things score, describing it as "detuned, manipulated and raw".
As with Analog Strings, the new plugin requires NI's Kontakt plugin to work. Once you've downloaded the library and installed it, you can load presets under obvious categories like "orchestral", "brass" and "winds" alongside more unusual ones like "flux", "creative" and "wavy".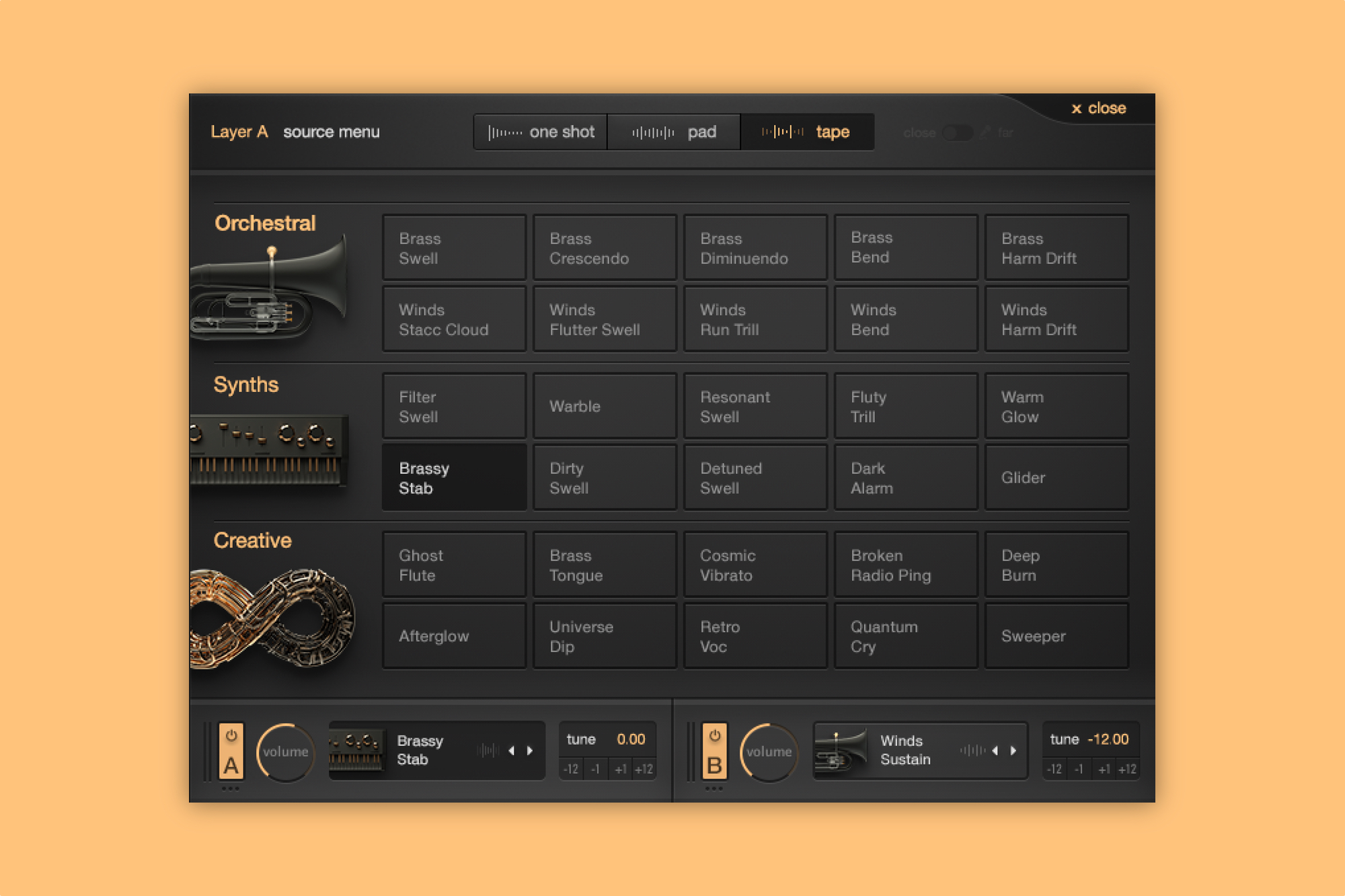 Each patch consists of two sonic layers. These are selected from one of three different categories (orchestral, synths and creative) and can be swapped to create ever more unique sounds. For example, you can blend a brass swell with a saw wave synth to make a gritty, dramatic brass sound.
Output's plugins are generally made with performance and ease of use in mind, and Analog Brass & Winds is no different. The home tab features four macro sliders linked to different parameters such as attack, rhythm and tone that allow you to quickly tweak the sound without having to dive too deep into the other tabs.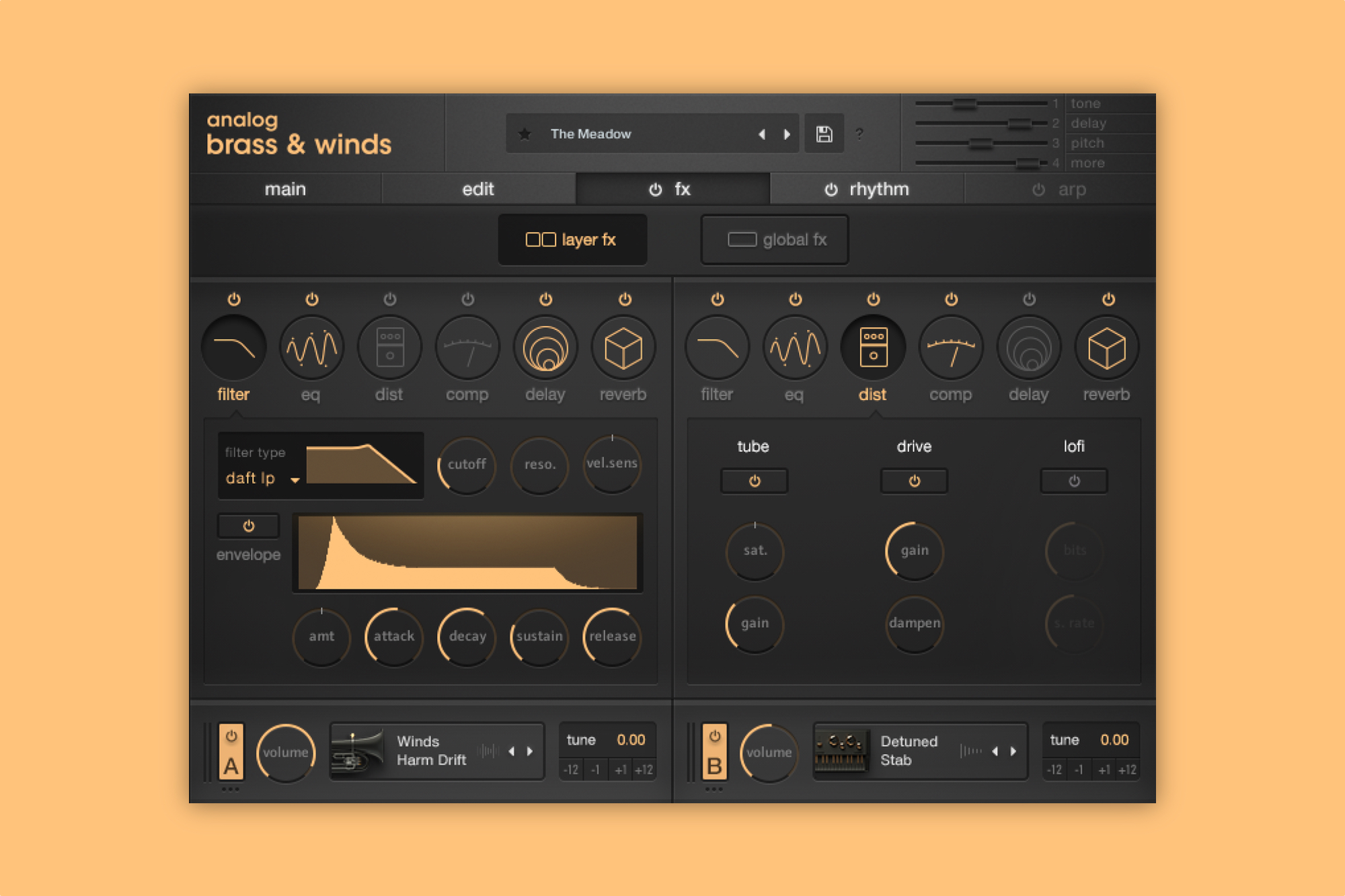 If you want to go a bit further and create your own sounds, either by tweaking the presets or starting afresh, it's all relatively straightforward. You've got access to modulation routing, envelopes, filters, effects, dual tape loopers and dual arpeggiators, all of which can be used to make anything from lush pads to propulsive basslines.
As with Analog Strings, you should be prepared for a fairly hefty install to get Analog Brass & Winds running – 30GB of free drive space is needed – but you get a lot of sample content for the $199 asking price. Find out more and buy it direct from Output's website.
Read next: 7 innovative VST synths for making cutting-edge sounds