Each week on the FACT Singles Club, our writers rate and slate the biggest new tracks of the last seven days.
This week, Kool Keith, Dan The Automator and Qbert return as Dr. Octagon after 22 years off, while Beach House get mushy on new track 'Lemon Glow.'
Elsewhere, Muse unleash their Richard Dawkins-inspired single 'Thought Contagion', Compton favorite YG drops his first new music of 2018 and rising Memphis rapper BlocBoy enlists Drake for 'Look Alive'. There's also a Valentine's Day-themed track from cyber-R&B hopeful Rina Sawayama. Here's how the week's hottest singles shape up!
---
Beach House – 'Lemon Glow'
Chal Ravens: I'd just about reached a lifetime limit of Beach House when they dropped those B2B albums in 2015, but this is satisfyingly familiar, like walking into your local and asking for the "usual" (although you have to ask yourself if you're making the right life decisions, cumulatively). Beach House represent a kind of overall listening mood to me; the individual songs don't matter hugely (that's not a par – my perfect album is 45 minutes of pretty much the same idea) and this one offers an adequate but minimal variation on a theme they've been developing for 10 years. That's why they're A Good Band, IMO. (6)
Al Horner: Here's a list of my favorite houses right now, in order of 'wow, I fucking love that house, man': the mansion in Call Me By Your Name, the band Beach House, Ty Dolla's Beach House 3, house music in general, some other houses I've probably forgotten, Swedish House Mafia, then right at the bottom, the Ed Sheeran song 'Lego House' (fuck that song). Victoria Legrand and Alex Scally rank so high 'cos, as Ryan Bassil over at Noisey rightly puts it, they're not a band, they're a mood. The track 'Norway' is still their high point, but 'Lemon Glow' transports me to a similar place. (8)
April Clare Welsh: There will always be a special place in my soft indie heart for Victoria Legrand, who is one of the nicest people I've ever interviewed, and I doubt I will ever wash my hands of Beach House, because how you can be bored of a lovely beach house? Anyway, this is mushy and dreamy and lemony, but I'm detracting three points for the fact that I suddenly feel very old. SEVEN ALBUMS?!! (7)
7
---
Dr. Octagon – 'Octagon Octagon'
Al Horner: Dr. Octagon's last release was 22 years ago, a fact they underline with shout-outs to something called "print media" on the intro here?????? No, me neither, fellow millennials. Kool Keith's been bigging up the impending Moosebumps as "one of the best sophomore albums recorded" and subsequently spends 80% of this first glimpse at it imagining an industrial complex of potential merch when the record blows up: Octagon hats, Octagon underwear, Octagon condoms, Octagon cat food all apparently await when their takeover begins. Not sure I dig this anywhere near as much as anything on Dr. Octagonecologyst, but put me down for one Octagon hat anyway. (6)
Chal Ravens: The album this is taken from is called Moosebumps: An Exploration Into Modern Day Horripilation. They don't make 'em like that any more, huh? Dr. Octagonecologyst and the whole era of indie hip-hop from whence it came is enough before my time that I will never truly understand the thrill of virtuoso turntablism, so I am very far from the target audience here. That said, if you were interested in indie/alternative/"zany" rap of this or any era, then I feel like you'd still be disappointed by how pedestrian this feels. (3)
April Clare Welsh: Kool Keith is the original rap weirdo with a wild imagination, but where are the bizarro, schlocky bars that rip from horror and sci-fi? For a track that so dutifully tips its flat-cap to boom-bap nostalgia, I need more than the word "Octagon" and some scratching to keep me entertained. This is dull and repetitive. (4)
4.3
---
Muse – 'Thought Contagion'
Al Horner: Wait, Muse are ONLY JUST getting around to releasing a track called 'Thought Contagion' inspired by "Richard Dawkins and memes"?! Feels like the sort of song concept a Muse internet song generator may have coughed up, which is exactly how I reacted when they dropped 'Drones', and no doubt how I'll react again when their next single is a glam-rock opera called 'Brain Crime!!!!' that accuses "the man" of hiding CCTV in cereal boxes or something. This is the sinister genius of the Devon trio in a nutshell: they've spent so long lurching into self-parody, they're basically invincible to anyone's accusations of ludicrousness, and live a comfortable life nowadays rolling out 20 years of conspiracy prog atop festival lineups. I could give a shit about the fact that musically, they're basically The Darkness if Justin Hawkins spent too much time on Reddit. What DOES bother me is the cynicism of it all, though. Muse are the band equivalent to a Russian trolling farm, manufacturing accusations against a shadowy, evil establishment simply 'cos there's an audience for it. "Brain cleansed!!!! Fractured identity!!!!" wails Matt Bellamy here, a man who owns a fuck-off Malibu mansion and whose band made $49m in 2016 alone. By the time he starts banging on about "the final solution," that brain cleanse sounds pretty attractive. (2)
Chal Ravens: I definitely did push my way to the barrier of Bournemouth International Centre for Muse circa 2002; my friend got hauled over the barriers because she almost passed out from the rib-crushing; it was definitely one of the most exciting nights of my young life to that point. No idea what constructive criticism I can offer up more than 15 years later, but doesn't Matt Bellamy sound like someone else entirely now? If they hadn't accidentally written an album of massive Rock-with-a-capital-R bangers then we could've just accepted them as Maroon 5-meets-Meatloaf-with-conspiracy-theories, but with Muse there's always been this unfinished business… they could've been as good as, I dunno, the Foo Fighters? Fair play, really, for ploughing their own non-GM furrow. I don't know enough about their previous few albums to judge on the evolution or otherwise evident on this single, but it's unmemorable. (3)
April Clare Welsh: First, it's definitely not OK to use the Final Solution as a metaphor in your 'art'. Second, who even is Matt Bellamy these days? What happened to Muse? I remember shyly passing round the band's bedroom indie debut circa 1999, investing heavily in their cardigan-wearing sensitivity, and then the next thing I knew – they had exploded into some sort of stadium prog nightmare. Anyway, they are all bluster and pomp and cringe Reddit bullshit and this trying-to-be-deep song is both wrong and embarrassing. (0)
1.7
---
Rina Sawayama – 'Valentine' (What's It Gonna Be)
Chal Ravens: Even in a world where Britney Spears is one of the most successful pop artists of all time, it's amazing that a voice this weak and nasal can get an album and a PR campaign and the whole shebang arranged around it. Horrible, over-embellished, heavy-handed production and a vocal as thin as gruel – nein danke. (2)
April Clare Welsh I'm with Chal – there's just something that doesn't quite add up here. Where's the hook? It's a classic case of racing through the hype and letting the music take a backseat, because this kinda sounds like one long, uninspiring chorus. (3)
Al Horner: Guys, that little drop as rising London star Rina vows to live her relationships in the moment ("I don't think about the future, it doesn't matter") over a burst of Kehlani chords is fire and you know it. She and producer Clarence Clarity – whose 2015 album on Bella Union is a fucked-up electronic pop joy, go check it – have struck up a serious chemistry and this loosie points to them hitting new levels of fizzy R&B magic together in months to come. What's it gonna be? It's gonna be a big old 8 from me. (8)
4.3
---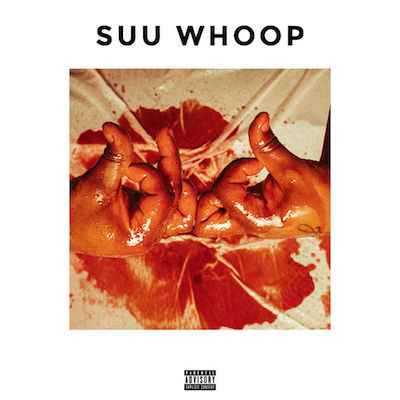 Al Horner: "YG, don't you got a daughter? Yeah I'm a gangbangin' ass dad!" Yer Da just rented Straight Outta Compton from the iTunes store and he is loving it. (7)
April Clare Welsh: Still Brazy is probably up there as one of my favorite hip-hop albums of the past 10 years, but that's because YG's G-funk-flavored raps make me feel warm 'n' fuzzy and ready to carpe diem. Although there's always been a darkness lingering around the Compton rapper's sunny West Coast sheen, this new tack plumbs an even bleaker sound overall, but tbh, I'm totally ready for it. Bring on the new album!!! (8)
Chal Ravens: I believe the phrase "feeding the streets" was invented for this kinda thing – heavy, hard-talking filler for between-album promo. Not much to say about this except I'd rather hear YG sounding more explicitly West Coast and less… grim. (4)
6.3
---
BlocBoy JB feat. Drake – 'Look Alive'
Chal Ravens: It's looking like a bad week for singles! I'd missed BlocBoy until now and was really hoping he'd be another Estonian rapper like Tommy Cash, so that's a missed opportunity. Struggling to muster any enthusiasm whatsoever for this transactional signal-boost. (3)
Al Horner: Doesn't Drake have more Blink-182 videos to be ripping off? (6)
April Clare Welsh: This bass sounds lush on my new speaker and it's nice to see Drake cross the 100BPM mark, but BlocBoy (like so many others) probably doesn't need the Toronto One propping him up. (4)
4.3
---
Final scores:
Beach House – 'Lemon Glow' (7)
YG – 'Suu Whoop' (6.3)
Dr. Octagon – 'Octagon Octagon' (4.3)
Rina Sawayama – 'Valentine' (What's It Gonna Be) (4.3)
BlocBoy JB feat. Drake – 'Look Alive' (4.3)
Muse – 'Thought Contagion' (1.7)