After IDM flourished in the UK in the post-rave mid-1990s, the US struggled to respond to a sound that felt so distant and alien. But a diverse group of ambitious teenagers began to make the links between Autechre and Aphex Twin's glitchy electro experiments and hip-hop, Miami bass and breaks. Laurent Fintoni examines how the USA re-cast IDM in its own image, birthing Phoenicia, Prefuse 73, Machinedrum, Push Button Objects, Richard Devine and more.
In Britain in the early 1990s, at the confluence of rave's commercialization and the idea that there could be more to dance music than just dancing, new ideas arose. And with those new ideas came new terminology. Following the growth of "ambient house" and release of Warp's 1992 Artificial Intelligence compilation, British music weekly NME took the term "intelligent techno" one step further and applied the adjective to dance music in July 1993. A month later, Alan Michael Parry, an enthusiastic fan, set up the Intelligent Dance Music (IDM) mailing list to discuss "music that moves the mind, not just the body." The first reply to the list was: "Can Dumb People Enjoy IDM, Too?" And when Warp released the second Artificial Intelligence compilation in 1994, it sent journalists four pages of arguments printed from the list. In its modes of production and discussion, IDM was wed to technology from the start, for better or worse.
In America, IDM took on a peculiar life that affected the sound of the music and, ultimately, its legacy. It was the latest round in an ongoing musical conversation between two countries with a special relationship: a British sound born of American exports (house, techno, electro, hip-hop) and reshaped with accessible new production technology. America wasn't quite sure what to make of IDM and so, for the most part, it shrugged it off, just as it would again a few years later with jungle and its reimagining of dub bass, hip-hop breaks, and techno leads. But just underneath the mainstream, a generation of American kids were eager to decrypt these unusual transmissions and find a way to reply. IDM was music built on a certain mystique, emanating from spaces existing beyond reach, distant but close enough to let itself be observed; strange records from faraway places that spoke of the future.
The story of IDM in the USA begins in Miami, a city tucked away at the bottom of the eastern seaboard and, by the early '90s, flush with drug money and violence amid a population of retirees and growing immigrant Latino communities. The benefit of being a geographical cul-de-sac is you can do what you want. And what Miami wanted to do was dance: disco in the '70s, electro and its own Miami bass in the '80s, and raving in the '90s. Rough and rugged, with weather as hot as some of the temperaments, Miami is a town that has always liked to get down. It's also a town with a penchant for looking to the future. As the sexy robotic prophecies of Miami Bass subsided, booming subs and scratched lasers still echoing on the radio and in clubs, IDM signaled a new way forward with cuts, bleeps, and awkward grooves.
---

By all accounts, Romulo Del Castillo had a precocious talent for electronic music. Born in Lima, Peru, Del Castillo moved to Miami at four years old, where he soaked up the ubiquitous electro sound and developed an early understanding of computers and rudimentary music production. In high school he met another immigrant, Omar Clemetson, from Jamaica, and in 1993 the two began production careers in earnest with a dance music 12" under the OR moniker and contributions to early American trip-hop compilations as Supersoul.
"It's not like you knew it was dance music back then," Del Castillo says, speaking from his Miami home in January 2016. "It was just music." A year later, Del Castillo met Joshua Kay, another young producer with industry experience who was relocating from Dallas and wanted to leave the rave world behind. The two bonded over early Warp catalogue and formed Soul Oddity in 1995. Their first track, 'DJ Tokyo', linked Miami's booty-shaking with England's electronic brain massages. At the Winter Music Conference (WMC), Miami's annual industry event, Del Castillo handed a demo to an A&R from Astralwerks, a dance subsidiary of EMI, landing Soul Oddity a deal.
"We'd set sail towards English synthetic roots," Del Castillo recalls. "We'd sort of agreed to make a bleep record, but a jazzy [one]. Not as sterile as those records were." Soul Oddity's ambition clashed with the label's money-making vision, but their 1996 debut album, Tone Capsule, became an underground classic despite minimal sales. Disillusions about the industry aside, the Astralwerks connection gave the pair a visibility boost and came in handy when they were promoting 12"s from their own label, Schematic, founded the same year.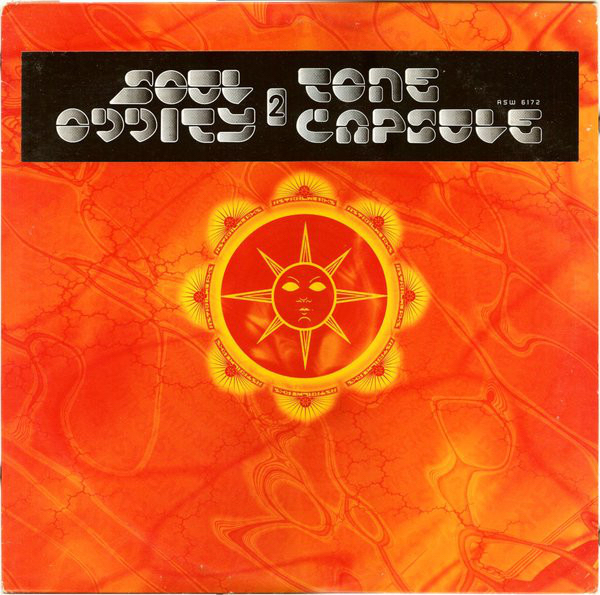 While Soul Oddity set to work on their debut, a first generation immigrant from the Bronx co-founded what some consider Miami's first IDM label. Marvin "Seven" Bedard was born in the late '70s and grew up with hip-hop in the streets, punk from his sister, and a variety of records from his Haitian parents. "There were always sounds in the house," he told me, speaking from Chicago in December 2013. "Paul Hardcastle, Herbie Hancock, I wasn't so much introduced to [all this] music as it was always there." In 1987, Seven's family relocated to West Perrine, near to where Del Castillo was living in south Miami. By the early '90s, Seven was kicked out the house and headed to Miami Beach. There, as the oceanside retirement community was being quickly rebranded as a cool destination, he "put some money together" and threw parties, chancing upon Del Castillo after booking Supersoul. "Marvin and Omar were both Caribbean and there weren't many black people in the scene," recalls Del Castillo. "Everyone was from everywhere but there was a tinge to that. Still, we all became friends." Seven was a self-admitted "straight-edge" kid and avid music fan and made his own connections between the Miami Bass beats of local heroes Dynamix II and the Warp releases coming from England. "I got interested in Warp through [electro]," he says. "What Autechre were doing was the next level of it for me."
It was through throwing parties that Seven also met Shad T. Scott, aka Gosub, a Miami native who, back then, never got to perform after the police busted the show. Scott's early work "was in the vein of Rephlex and Aphex, which I was into," says Seven; the young, entrepreneurial Bronx kid offered to team up. They put some money together and, in 1995, released Scott's debut EP, Sand Pail, calling their label Isophlux. Seven had no knowledge of the music industry but he was good at learning by doing and picking things up as he went along. "We didn't have much sales," he recalls with a laugh. They did however get reviewed on a German website: "payment enough."
When Edgar Farinas left high school, he wasn't sure what to do with his life. Born and raised in Queens by Cuban immigrants, Farinas had picked up DJing as a kid but even that had started to feel tired. In 1990, his family moved south and Farinas entered Miami-Dade College, where he met a girl who told him her boyfriend made music; the boyfriend was Romulo Del Castillo. "I went over to his house and we clicked," Farinas, who still lives in Miami, told me in early 2013. He switched his major to sound engineering, bought a sampler from Del Castillo and applied his knowledge to a new set of machines. "When it came to making music, I guess it was mechanics," he says. "Time, practice. I didn't even have a sequencer at first, just doing it by hand, triggering samples." The approach would earn Farinas his artist name: Push Button Objects. At first, he made beats for local rappers, but Farinas grew tired of the process and began to focus on his own productions.
Farinas's records as Push Button Objects were distinct, sitting somewhere between popular club hip-hop and abstract, early electronic music and there were two primary reasons for this. First was the inheritance of a record collection from his late uncle Victor Farinas, a prominent visual artist involved in the remodeling of South Beach in the '80s who had had a previous life as a vinyl distributor. In Victor's garage, Farinas found hundreds of esoteric records — everything from Throbbing Gristle to John Cage, Kraftwerk to the Nonesuch label — giving him a pool of unusual sampling material. Then came a meeting with Edward Bobb, a film professor at Miami-Dade College and an artist credited by the local press as one of the city's foremost experimental musicians (whose reputation for challenging work eventually landed him in jail for pedophilia in 2007).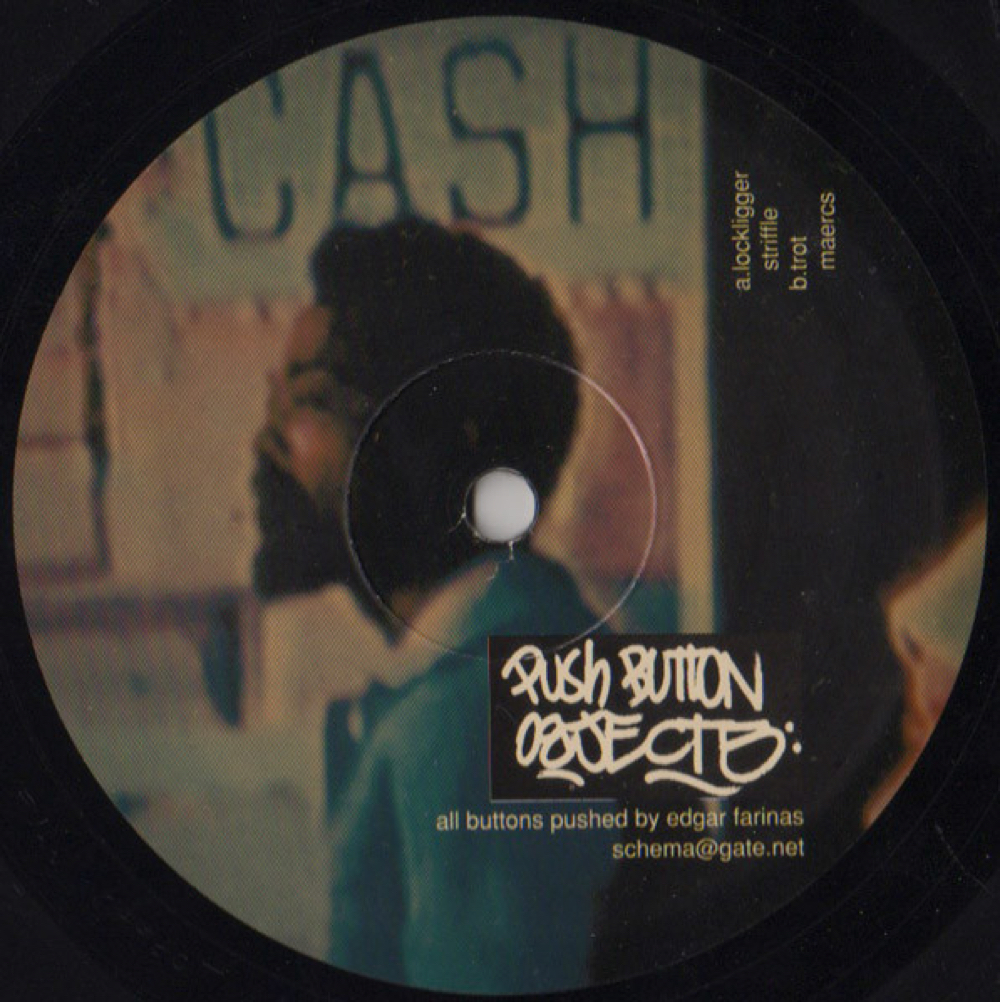 Bobb's credentials included 'Meat Parade', a 1982 track with The Happiness Boys alongside Steven Nester that presaged the future of electronic music with acid-like bass lines and unusual pitch and ring modulation effects. A "local connector to the European avant-garde, academic world", according to Del Castillo, Bobb became a benefactor of sorts to the local IDM scene. He lent Farinas a Moog and Korg MS–10 synthesizer and the producer learnt to filter his uncle's records to get "crazy fucked up sounds", the final touches to the PBO style. While Del Castillo and Kay were composing with machines, Farinas reached a similar sound through sampling. "I was the only one doing that at the time, I'd smoke one and bug out," he recalls laughing.
Between 1994 and 1997, the lives of Del Castillo, Farinas, and Seven became intertwined just as Miami connected with the UK. In March 1996, Autechre came to perform at the Surfcomber Beach Hotel for the WMC alongside Carl Craig, Space Time Continuum, and Soul Oddity. Though only the first two ended up playing, new friendships formed after Farinas shared a joint with Autechre's Sean Booth and Rob Brown, the other half of the duo, aintroduced himself to Soul Oddity during sound check. "They needed weed, trainers, a square meal," says Del Castillo. For his part, Farinas was "stoked these guys from England were all about hip-hop, yet made this cool sound I hadn't even heard before."
Also in attendance at the Autechre show was young producer Richard Devine. He was accompanied by DJ and producer Tommie Sunshine, who had released The Digital Rawhide EP, a split between Devine and Keith Maniac, on his own Xylophone Jones label; Devine had come across a flyer for the event while passing out white label promos of the 12″. Interested in experimental music and impacted by the early Warp catalogue, Devine, originally from St. Louis but based in Atlanta, had attached himself to America's nascent techno scene while keeping an eye out for others like him. "There wasn't much happening for experimental music [in America]," he explains, speaking from his home in Georgia in June 2016. "I thought if I go to this party and wear an Aphex Twin teeshirt maybe someone will come up to me. I was really desperate to meet anyone who was into this music." The plan worked. Seven introduced himself to Devine having recognized the shirt and Del Castillo spotted him on stage, also noticing the shirt as well as his bleached blonde hair ("you didn't see that very often in Miami"). The next day, Devine approached Del Castillo, Autechre and Mark Broom at a WMC pool party and shortly after the Schematic founders, Seven and Devine spoke on the phone leading to the producer joining the label's roster.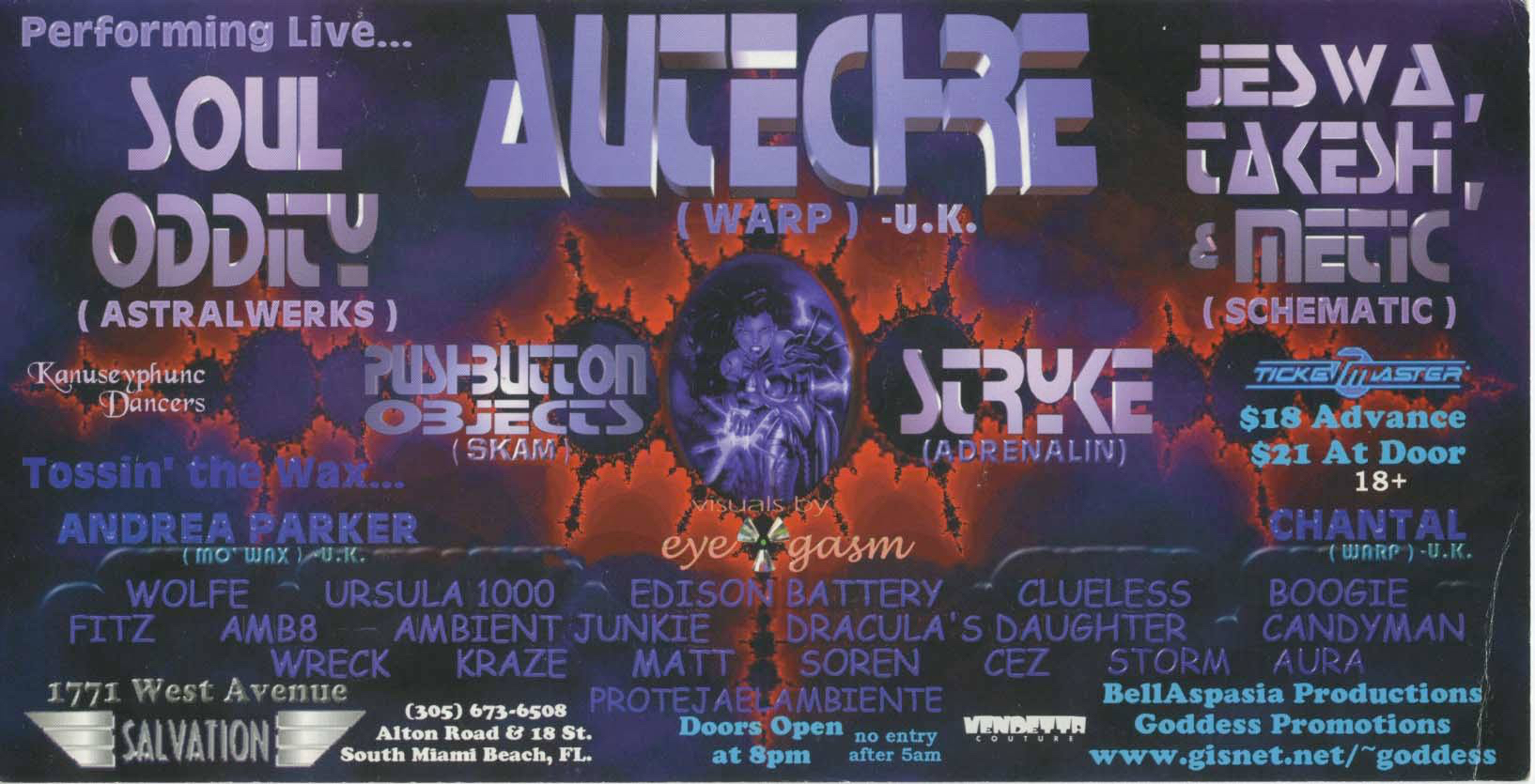 The link between England and Miami was cemented when Soul Oddity renamed themselves Phoenecia in 1997 and re-packaged demos for an abandoned second Astralwerks album into the Randa Roomet EP for Warp. The demos had been brought to England by Autechre and passed to Warp co-founder Steve Beckett. At the same time, Autechre also shared Push Button Objects demos with another key British IDM label, Manchester's Skam. Del Castillo had gently forced Farinas to share his beats with Booth, but once Skam expressed interest, Schematic moved in and claimed first dibs, resulting in 1997's influential Cash EP.
"That's when I took the artist thing seriously," Farinas recalls of the early interest from the labels. Despite a lack of commercial appeal he saw future potential in the music he was making. "The idea of sampling a loop was limiting to me," he says. "I liked the whole aspect of electronic music within hip-hop, which you could hear in the 1980s. But then it all went to sampling James Brown records."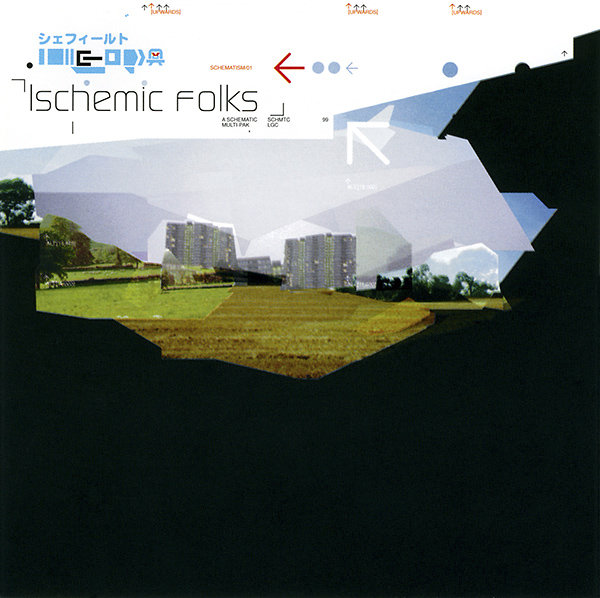 While on a visit to New York City in the mid-90s, Kevin Foakes stumbled across the first Schematic records. A British designer for Ninja Tune and part of the DJ Food collective, Foakes was intrigued. "The Schematic logo made me pick [the records] up," he recalls by email. "It was odd to hear electronic music so heavily influenced by a British sound, but from the States."
---

Chocolate City is the nickname for the Arthur Mays Villas, a public housing community known for drugs and violence in south Miami. The estate is located near Seven's childhood home in West Perrine and he borrowed part of the nickname for his second and most successful label: Chocolate Industries.
In 1997, Seven joined Schematic to help the founders "get their shit together." Working two jobs, including one at a law firm, he put the labels' business in order and oversaw Farinas's debut release. While selling the Cash EP to distributors, Seven realized their primary market, electronic buyers, weren't biting. The label had pressed 1,000 copies, but only a couple of hundred sold. On a hunch, he contacted west coast distributor TRC and asked to speak with its hip-hop buyer, Chris Manak (aka Peanut Butter Wolf), who a year before had founded his own label, Stones Throw. After giving it a listen, Manak agreed to sell Cash to the hip-hop market. "There were bits of hip-hop in the record but we weren't thinking about that [at the time]," Seven says. The gamble paid off and sales picked up, leading to a repress. "That's when we started to be known for both [hip-hop and electronic music]."
"Seven was like Steve Beckett, he had what it takes to do business," says Del Castillo. In a town full of whites, latinos, and musicians Seven was also younger, black, and not an artist. "I think maybe at the time we frowned upon people who couldn't make music," Del Castillo adds. Beneath the holiday brochure image, Miami can be an intense place; it's a city big on authenticity and kids got things done, whether that involved stealing computers to make music or trying to one up each other in business.
Chocolate Industries was founded by Seven and Farinas around the time of the Cash EP. As the former recalls it, there was a feeling that perhaps, with growing interest from England, Schematic wasn't choosing the best PBO material. That's when Seven approached Farinas to suggest working together. "It's just business, you know how business is," Farinas tells me with a slight chuckle. "Always a little shadiness in it, right?" Seven ran the label while Farinas focused on music. The idea was to pursue a sound between hip-hop and electronic, starting with a release from a new German IDM duo called Funkstörung. By then, producers from the old continent were adding another layer to IDM, smoothing the sharper electronic edges with hip-hop grooves in a style not dissimilar to Farinas.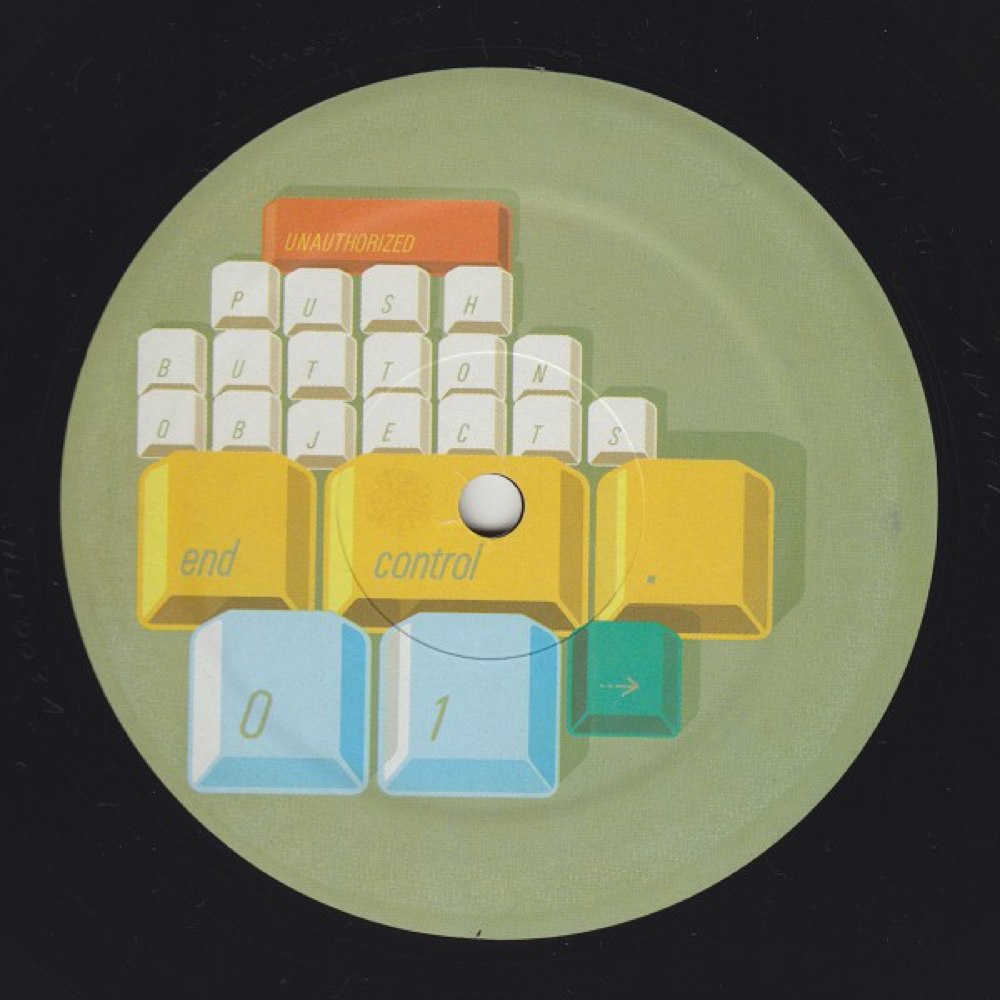 It was with its second release that Chocolate Industries announced itself. Unauthorized was a new Push Button Objects EP that included a remix of 'Non-Existant', a moody, clipping double-time instrumental, by Autechre's Rob Brown under the Gescom alias. While on tour in America, Brown had played the remix for Farinas but somehow wouldn't part with it yet. The remix had been solicited for a potential Schematic release however, as recalls Farinas, "Seven and I thought, 'What if we got a copy and put it out?'" Autechre had given a copy to someone on a CD, which Edgar and Seven found and used having gotten Autechre's approval. "Before [Schematic] knew, it was out on wax." The pair's hunch about the track proved correct. Unauthorized – the name a tongue-in-cheek reference to its backstory – was a success, requiring an enormous three pressings, but was a low point in Farinas's relationship with Schematic.
Miami also had an ear for underground rap and in 1997 one of the biggest indie hits from NYC was 'Tried by 12', a single by Brooklyn's Spencer Bellamy under the name East Flatbush Project. A tale of the perils of gun violence built around a hypnotic koto melody, 'Tried by 12' captured Seven's imagination after he heard it on a mix by DJ Yooter, a childhood friend of Farinas. "I decided to get it remixed," he says. Working his distribution contacts Seven got in touch with Bellamy and sent him $500 and a contract, made up thanks to his job at the law firm. He then got in touch with Autechre through Farinas.
"Autechre turned their remix in first and there was a lot of pressure," recalls Devine, whose contribution as Trapazoid led Sean Booth to contact him, kicking off a lifelong friendship. The other half of Autechre, Rob Brown, asked Seven if his roommate at the time could also take part; that was Squarepusher, who had just signed to Warp. After being sent the Autechre remix, Kevin Foakes played it to Ninja Tune and the label licensed the release for a wider market, adding a remix from one of their own acts: The Herbaliser. Other remixers came from Chocolate's links to Europe (Funkstörung, Sluta Leta, Bisk) and Miami was represented by Nick Fury, Phoenecia, and Ko-Wreck Technique, a duo of Farinas and a young local DJ named Craze. Released in 1998 on a double 12" with artwork from Sheffield-based The Designers Republic, visual guardians of Warp's identity, 'Tried by 12 (Remixes)' featured artists from three continents and five countries. The ambitious scale of the release drew some of the clearest links yet between the shared experimental ideals of the hip-hop and electronic music undergrounds.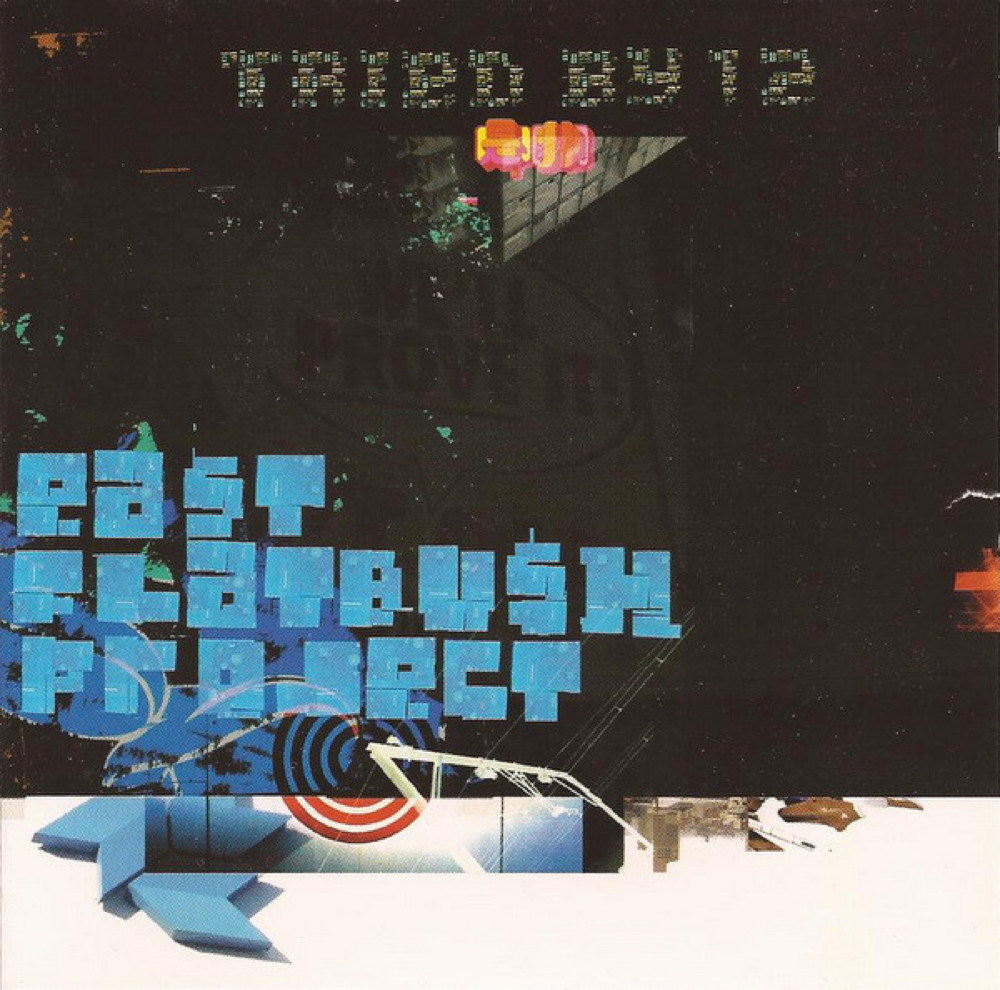 Beyond the music, Miami also understood the importance of design in setting the music apart. "The attention to packaging, detail, and design was a big part of the Miami aesthetic," says Mosi Reeves, the music editor of the Miami New Times in the early 2000s, speaking by chat. "It's all a part of portraying the future." Beginning in 1998, Schematic, like Warp before them, used The Designers Republic for their cover artwork, in particular, designer Matt Pyke. Seven meanwhile wanted to find his own style, which he did a few years later with Cody Hudson (aka Struggle Inc.), the designer responsible for Chocolate Industries' most memorable covers. "Doing a label is more like being a curator and having a gallery, every release feeds that," says Del Castillo. "Music, cover, and packaging was so important. Seven and I would get together and show off."
Looking back on it today, Del Castillo says there wasn't any bad blood between Schematic and Chocolate but rather a growing spirit of competition. "[Seven] always wanted to have multiple labels and business entities," he adds. If anything defined Seven at the time, it was a restless drive. "I didn't have a lot," he tells me. "[But] I knew I was passionate about music. I wanted to be a part of it." This drive translated even to those who never met him in person. "He knew what he wanted and went after it with what seemed like a fearless determination," adds Ninja Tune's Foakes.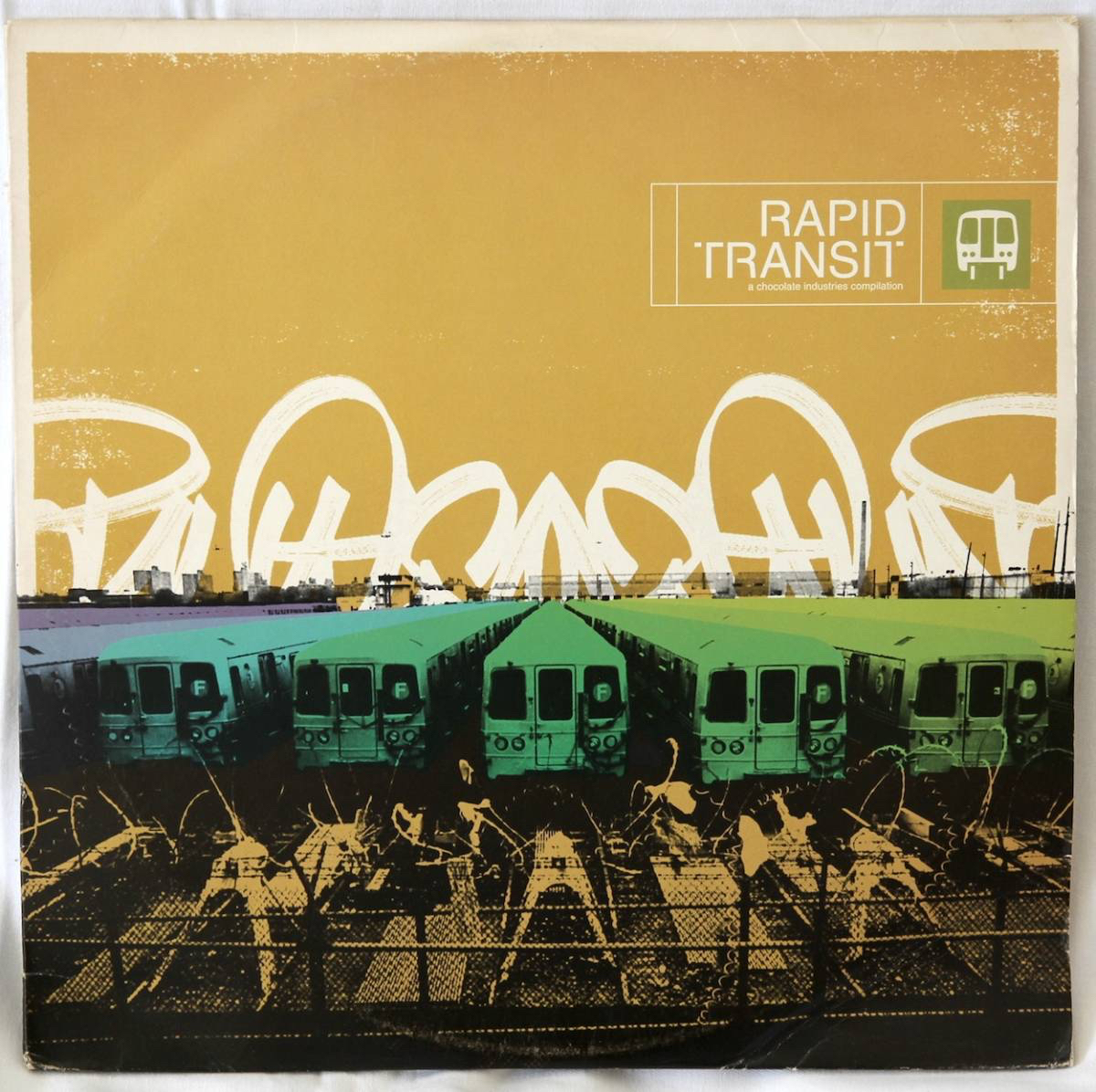 After only a year, Chocolate Industries had already joined a small list of international labels challenging commercial and stylistic restrictions. Despite being bound by an unspoken ethos, business was still business. Recalling an early conversation with Steve Beckett, Seven says the Warp founder made it clear: "You have to put out your sound right away. If you don't, I will."
---

The late '90s were a fertile time for experimentation. "It was almost like a renaissance period," Devine says of Schematic's early years. "People were trying to push the music in new directions, more complex beats and textures. We developed our own blueprint, a sound we could call our own."
Joshua Eustis and the late Charles Cooper were two kids from New Orleans who first met playing in high school bands. In 1998, inspired by the sounds coming out of Miami, they decided to try and put their city on the map. Taking cues from local hip-hop producer Mannie Fresh as much as from the British records they'd spend all night studying in their childhood bedrooms, the pair began a two-year writing process that resulted in 2001's Fahrenheit Fair Enough, their debut album as Telefon Tel Aviv. In the summer of 1999, they headed to Miami for a Funkstörung show at the Mezza art gallery where Seven introduced them to Farinas, Phoenecia, and others. "It was a packed and magnetic night," says Eustis, speaking from his new home in Los Angeles in February 2016. "These were all kindred spirits, American kids who grew up in a city that's also hot and humid and who made wild ass electronic music."
Eustis and Cooper started sending out demos in late 1999, but the choice of labels for such an experimental project was limited. In January 2000, they hit the jackpot in Chicago. John Hughes III, son of the film director of the same name, founded Hefty Records in his college dorm room in 1995. At first, the label was dedicated to his own projects and local bands. "Chicago was a great city to be running a label from because there was endless great music around," says Hughes, speaking in May 2016 from Chicago where he still lives and works. He wanted Hefty to be a home for electronic musicians looking to branch out "and make the music somehow more organic".
By the mid–90s, Chicago had a booming post-rock scene and some of its musicians — singer Sam Prekop, Tortoise members John Herndon and John McEntire — had electronic sensibilities and aspirations. In turn, American electronic artists were tuned in to post-rock. "It also sounded alien and futuristic to us," Eustis says of Tortoise and early Hefty releases by Illium and Hughes' Slicker project. The duo had sent Hefty two demos — one inspired by post-rock, one by IDM — and Hughes helped combine them under Telefon Tel Aviv. "We tried to follow John's inspiration of marrying the organic with the super electronic," says Eustis.
Another American producer fascinated by post-rock was Guillermo Scott Herren. In the second half of the '90s, Herren split his time between Atlanta, where he befriended Richard Devine, and New York, where he recorded his debut 12" as Delarosa, 1997's Sleep Method Suite. "I told Romulo to release Scott's music," says Devine, who was swapping records and sounds with Herren at the time. "He had too much talent, I knew he was going to do special things." Picked up by Schematic, Herren morphed the Delarosa project into an answer to the Miami sound. "Electro, super cut up shit," Herren told me in the spring of 2015. Soon after, the Schematic founders visited Herren in Atlanta. "It was illuminating to see how Scott was making this music," says Del Castillo. "An MPC, computer, xylophone, and his bed in the corner of a living room." In NYC, Herren had discovered Push Button Objects' records, calling them an inspiration, and just like Farinas he found a way to imitate the tricks of IDM with hip-hop's tools and techniques.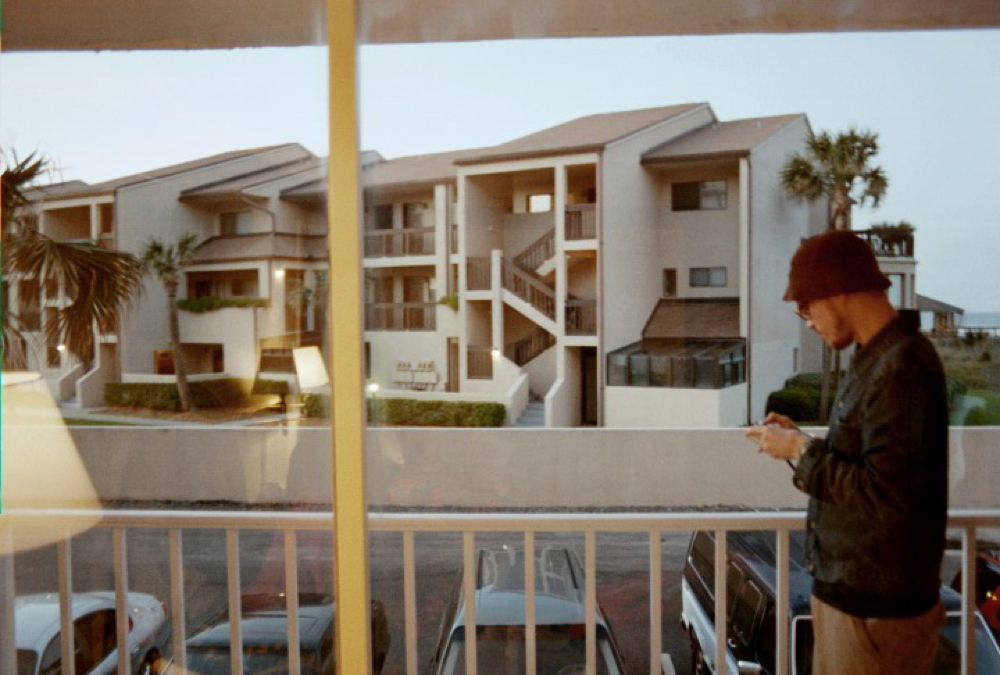 Herren also reached out to Chicago, releasing a split 12" with Tortoise's John Herndon in 1997. Three years later, in 2000, Hefty released Folk Songs For Trains, Trees And Honey, a Tortoise-inspired album from Herren under the Savath+Savalas moniker. While other labels struggled to grasp exactly what Herren or Eustis and Cooper were attempting, the music fit Hughes' vision. Even so, "the records were slow burners for us," he says, "it took time [for people to get it]." Another person who wanted something different out of Herren was Seven, who had also relocated to the midwestern city for work, taking Chocolate Industries with him. He wanted to move Chocolate Industries further towards hip-hop and after being sent demos of the Delarosa material told Herren to "make some more hip-hop minded music." Del Castillo says Herren "was of that ability, you could ask him to make something and he would." The result was the Estrocaro EP, another 2000 debut for Herren, this time as Prefuse 73. CD-Rs of the record made the rounds in the small stateside scene, adorned with Herren's delicate, graffiti-style handwriting. In San Francisco, Del Castillo gave one to Tetsu Inoue with the Japanese composer presciently remarking, "this guy's music is going to be big."
Despite often sharing artists, the US labels competed with a level of mutual respect. "There might have been a friendly rivalry between us," admits Hughes, laughing. "We would size each other up a little because there were so few people doing this kind of music [in America]." But outside of America, things were a little different. Just as Steve Beckett had warned Seven, Warp Records was showing increasing interest in the new wave of US producers. Between 1999 and 2000, Warp licensed Ko-Wreck Technique's Ko-Wrecktion EP from Chocolate Industries (with an album option that never materialized) and Richard Devine's Lipswitch album from Schematic. Warp then signed Scott Herren in 2000, getting "a bully license" for Savath+Savalas from Hefty and co-releasing Prefuse 73's Estrocaro EP with Chocolate Industries. That's when things got a little messy.
By the time Herren attracted Warp's attention he was completing his debut Prefuse 73 album, Vocal Studies + Uprock Narratives. Seven claims the album was intended for Chocolate but shared with Beckett at Warp in hopes of a joint release. He also says he influenced the sonics of the album by giving Herren a majority of the records that were sampled (Seven's voice appears on album closer '7th Message'). But then, according to Seven, Del Castillo convinced Herren not to work with Chocolate. "I went to Atlanta and told Scott, 'If you're not doing it with me, don't do it with Romulo,'" Seven says. When I asked Herren about the situation in 2016, he recalled the drama and Seven's visit but downplayed any major influence on the music, pointing to his own hip-hop strewn past in the 90s, and was rather terse about their working relationship. In the end, Seven's forcefulness drove Herren to Warp and with him, America's best shot at a fully-formed reply to the UK yet.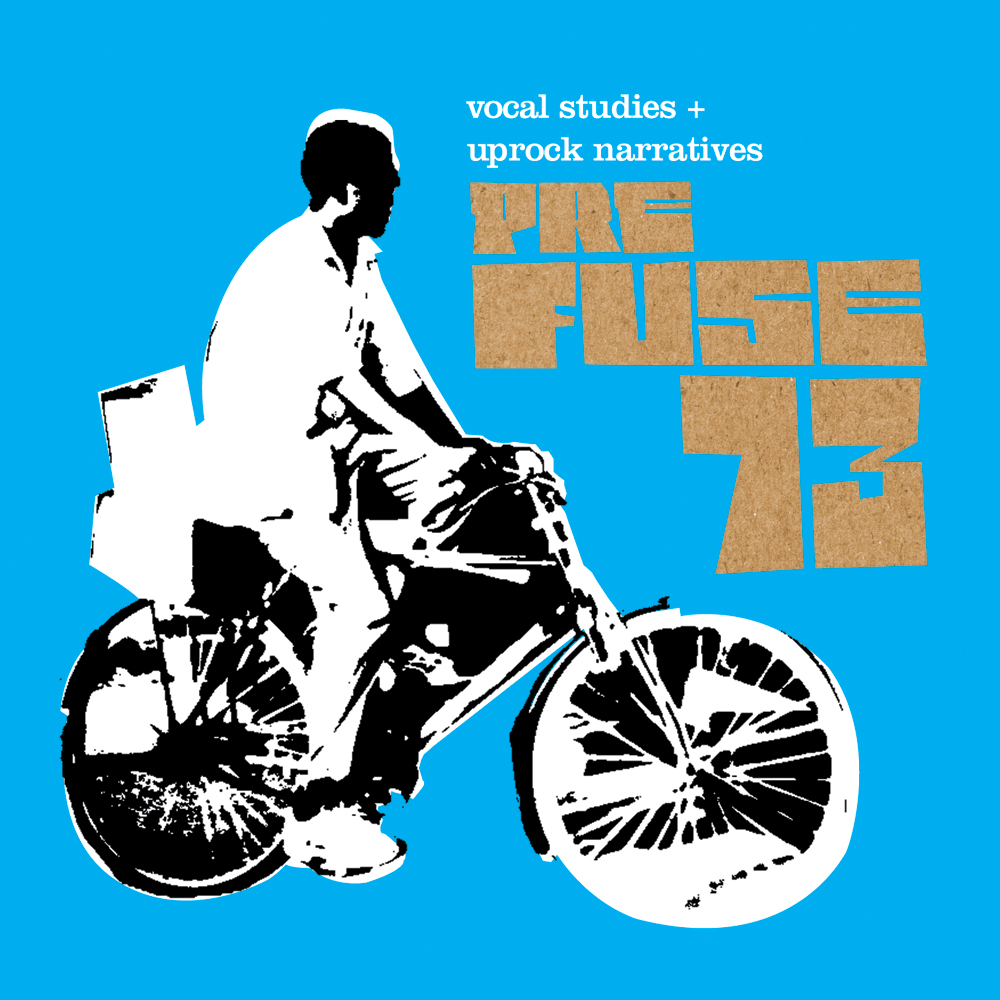 "Back then, American electronic music was kind of a joke," says Hughes. "There was house and techno but it was all strictly dance music. There wasn't an abstract electronica or hip-hop or computer music scene." With a handful of labels spread out from San Francisco (Plug Research, Tigerbeat6) to Miami via Chicago, America was still looking for its voice in the conversation. In a reversal of cultural power, British labels helped give a wider platform to the best of America through licenses and deals.
A clearer picture of what the US could add to the experimental electronic conversation emerged in the wake of Herren's success. Just as Soul Oddity had sought to jazz up Sheffield bleep with their debut, new artists brought an unmistakable swagger to the music by borrowing from the most prevalent black American music: hip-hop. Eustis and Cooper rooted their rhythms in bounce music's beat patterns before spending "thousands of hours" editing and chopping by hand. Living in Atlanta, Devine "couldn't help but be inspired" by the local hip-hop and R&B scenes. And after Farinas had filtered Aphex Twin, Cuban music and avant-garde records into non-linear, rapper-less beats (not unlike those Autechre and Gescom would dabble in), Herren used the Prefuse alias to replace the MC with MPC in one masterful stroke. "Autechre or Aphex felt very much inside the box," Hughes tells me. "There wasn't a lot of overdubbing or live instruments. We had a certain sound [to our] programming."
"I think the common thread of American electronic musicians at the time is that we were just trying to carve our own lane," Eustis says. "We were trying to contribute something meaningful to the conversation, without assuming that we were succeeding. It wasn't about that, it was about the effort: making something definitely American, and kinda Southern too."
---

In 1994, Miami electro pioneers Dynamix II released Color Beats, 10 productions that offered a missing link between Miami bass, Southern rap production, and the city's growing electronic music scene. IDM might have started with a cerebral appeal but in Miami, there was an unavoidable passion for bass.
"Miami has its own culture of always fusing synthetic sounds with hip-hop music," Seven says. While the music Farinas, Phoenecia and their peers released skated between dancefloor utility and experimentation, its natural habitat was still parties. "As Soul Oddity we played main rooms at raves and bigger venues," recalls Del Castillo. "But for the most part we were in between, in a sort of indie market." And with the industry descending on the city every March for WMC, the indie market flourished for a while.
One of the most notable parties for Miami's IDM scene in the second half of the '90s was Beat Camp, a drum & bass weekly held every Thursday at the Mission in South Beach. While British guests like Goldie and DJ SS took over the main room, the upstairs lounge featured a typical side room mix for the times: IDM and trip-hop.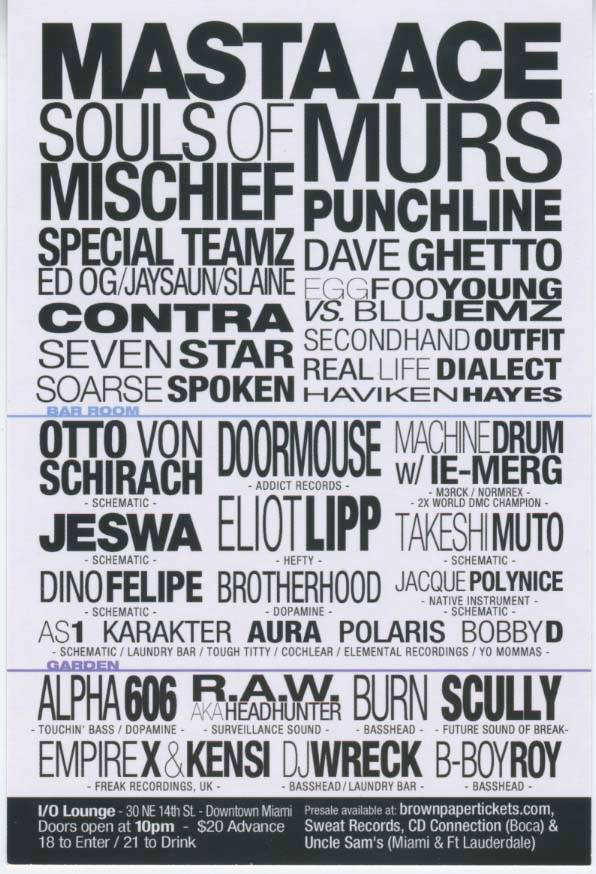 "That party was awesome, it was a great formula," says Adrian "Michna" Yin, speaking in a Brooklyn coffee shop in December 2013. The New York-based producer was a local student at the time and hung out with Seven before getting a start as part of the Secret Frequency Crew. "South Beach already had a cheesy house scene, so it would be everything but that: Detroit records, classic electro, ghetto stuff. All the Schematic releases. It was the soundtrack to every side room party, they were running it."
Following a string of deaths and overdoses on Washington Avenue, South Beach's main strip and home to Beat Camp, local commissioners changed the law in 1999 to make all venues 21 and over. As the decision swept away the primary clientele for dance music and abstract beats, a graphic designer and music fan decided to infiltrate the mainstream.
Born in Columbia, Steve Castro, aka La Mano Fria, moved to Miami from NYC in 1996 and immersed himself in the scene. One of his graphic design gigs brought him to Alejandro Omes, the late Argentinian concert promoter who, in 1999, co-founded the Ultra Music Festival with Russell Faibisch. For the first edition, taking place on the beach during WMC, Omes offered Castro a booth at the event, so the young artist rented a sound system and threw a mini-party inside the party with local acts. That same year, Castro founded the Beta Bodega label informed by his tastes in music, design, and politics. As WMC and Ultra returned a year later with increasing commercial ambitions, Castro envisioned an equivalent yearly gathering to strike back and bring the underground to the mainstream: Infiltrate.
Beginning in 2000 and lasting a few years, Infiltrate moved around various downtown venues to throw some of Miami's most memorable parties combining all aspects of its electronic underbelly: IDM, dance music and hip-hop. Aligned with Castro's growing Beta Bodega Coalition — which included two new sub labels, Rice & Beans and Botanica del Jibaro — Infiltrate "was more communal, less about a [single] label's profile," says Del Castillo. In 2001, they hosted a two-day party across three rooms that featured Cannibal Ox, Afu Ra, Ectomorph, Detroit Grand Pubahs, Buck 65 and Mixmaster Morris among others. "It was great to see these huge clubs taken over by such a leftfield sound," says Travis Stewart, aka Machinedrum, then a young producer from North Carolina who played alongside Phoenecia and Richard Devine at the show.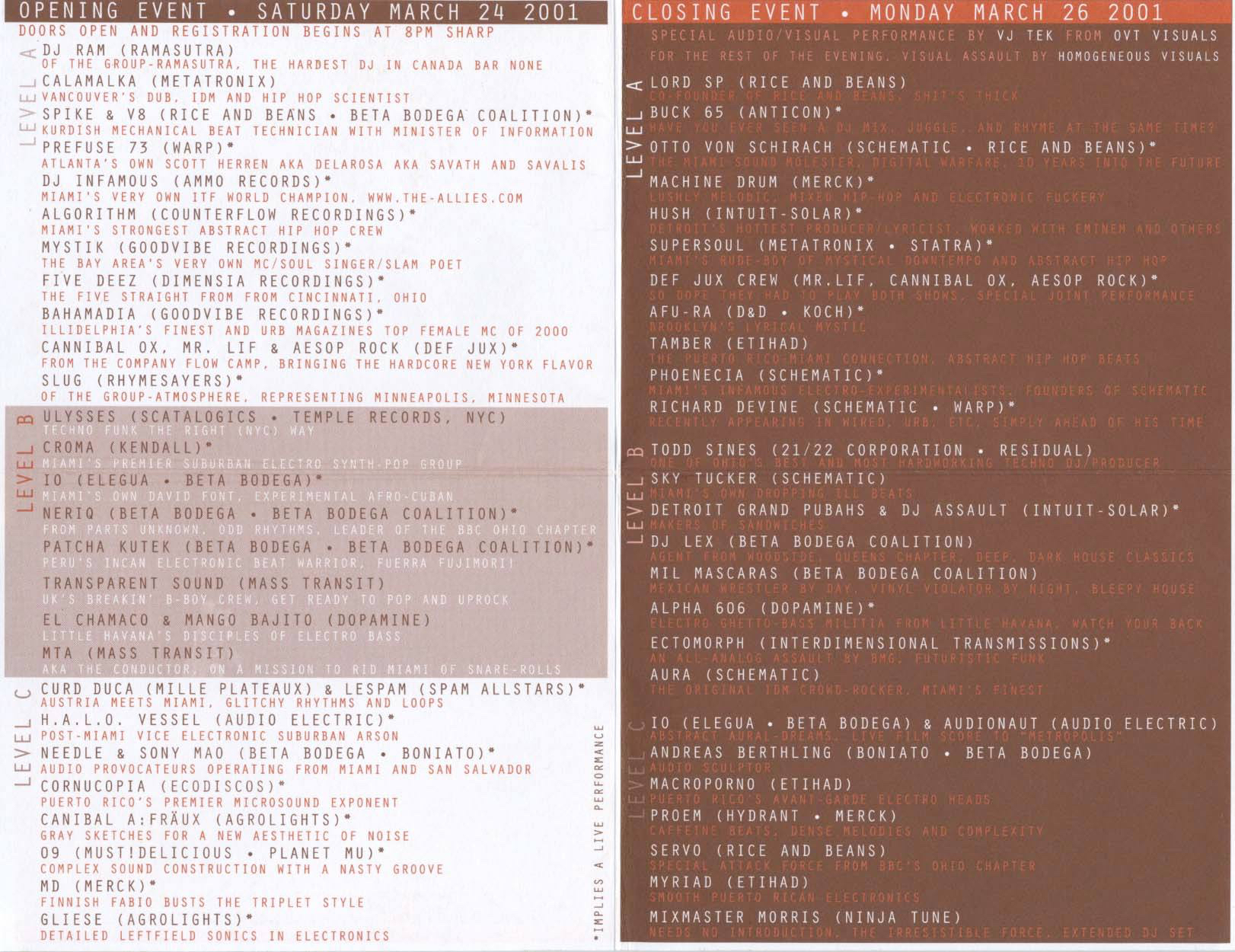 Castro also began compiling Infiltrate promo CDs to coincide with the parties, via his Rice & Beans label. The names on the CDs and at line-ups spoke of the shrinking genre sensibilities of a new generation and growing rapprochement between the hip-hop and electronic undergrounds. It was a move that characterized the first decade of the new millennium as the music industry crumbled under the weight of new technology, taking with it the commercial foundations that had propped up many of these alternative scenes.
"Miami is a party town and it had an IDM club culture, albeit a modest one," says journalist Mosi Reeves. "I think that's what separates Miami from the rest of the American IDM scene. It was still music designed for clubs, there was a heavy bass element that made it accessible in a certain way."
---

The story of IDM begins with the internet and, because the universe has the best sense of humor, ends with it too. To be clear, the internet didn't end IDM in any final way so much as bringing an end to its commercial aspirations and disperse its aesthetic into the digital ether for new generations to absorb.
A certain degree of outsiderness has defined every notable participant in Miami's experimental scene, including Gabe Koch who moved there from Orlando in 1992, aged 12. Koch was fascinated by underground rap and industrial music, which led him to the Warp Records catalogue. Just like Seven and Del Castillo (who he met in the late '90s at record shops and parties) he "somehow tied those two things together", he says, speaking from Miami in January 2016. If anything, the idea felt to him like a normal part of the city's music DNA.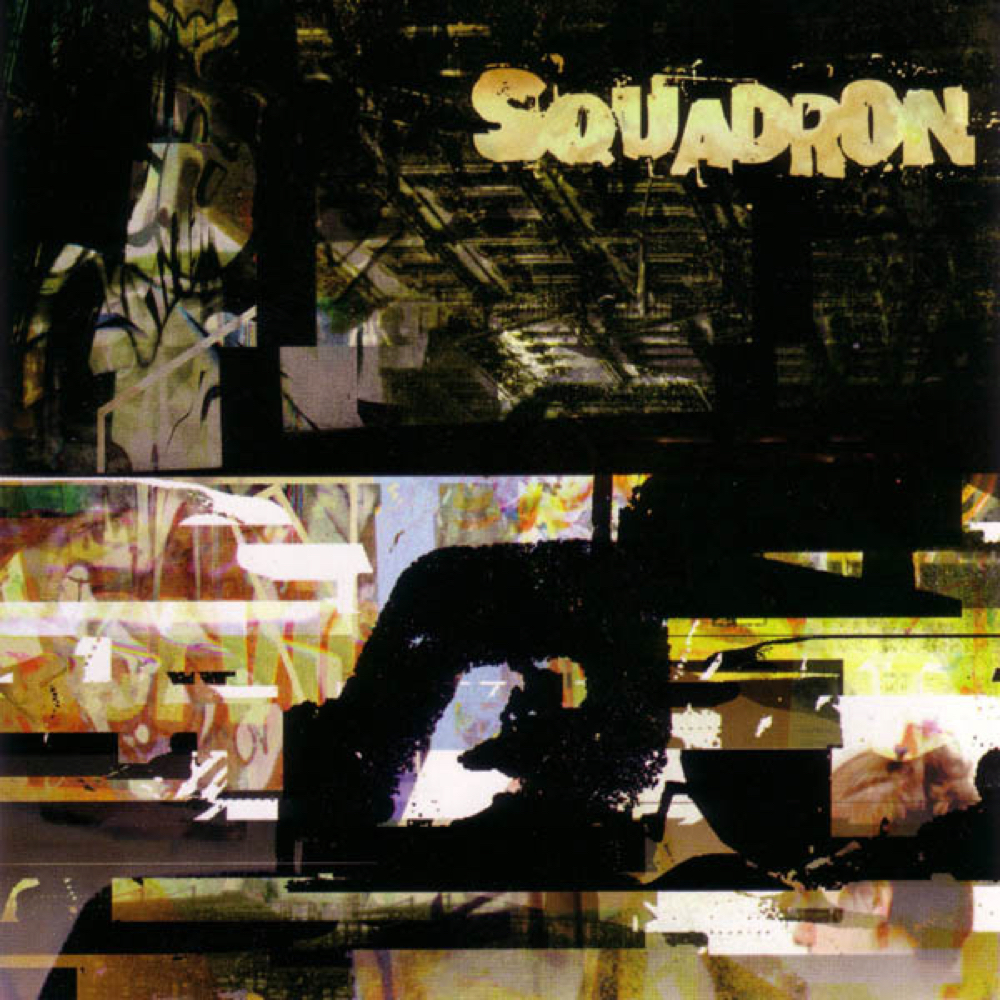 After high school, Koch stayed in Miami for college and, in 2000, founded the Merck label. He was inspired in part by two recent debut albums from American artists he felt stood up to Europe's IDM elite: Burn Plate No.1 by Proem and L'Usine, a self-titled album from Texan Jeff McIlwain, released on Seven's old Isophlux label. Shunning the party culture of campus for studies and computer time, Koch stumbled across a music world vaster than the one on his doorstep through Internet Relay Chat (IRC), early chat software that combined public access and private channels. Koch set his label apart by using the internet as a base and filtering what he heard through his "Miami-trained ears".
"[Merck] was a convenient collision of seeing guys run labels in Miami and meeting people online making music," he says. "We were all young, maybe 15 to 20, and most had no connections to labels or ideas of how it worked. I put two and two together, no thinking, just 'let's do it and see.'" Koch was just 20 and he'd found bedroom musicians with no labels connecting via early social networks. "Now, of course it's obvious," he adds with a laugh.
While Schematic remained what Mosi Reeves calls "the organizing principle" in Miami in the early '00s, the music of its new labels was more aligned with Chocolate Industries' aspiration to combine the aesthetics of hip-hop and electronic. "Electronic hip-hop is what I wanted to do at first," says Koch, though the label soon veered closer to IDM. Others included Castro's Beta Bodega Coalition (focused on rap with a message and representing Latino artists), Omar Clemetson (Del Castillo's old partner) and his dubby Metatronix label, and Counterflow, founded in 2000 by local DJs Ryan Smith and Danny Dominguez, a teenager who had previously interned at NYC indie rap giant Rawkus. Counterflow released local rappers and alternative artists, including Yin's Secret Frequency Crew, before breaking through with LA's Panda One and Ohio's Fat Jon, soon becoming a mini-Chocolate Industries (Seven joked to me that Dominguez almost had to put disclaimers on his records to tell them apart). "Miami is a weird place, it's a seasonal town," says Reeves, who profiled Dominguez's ambitions in 2004 before the label folded in 2006. "Local folks try to capitalize on visitors as a way into the industry. Danny was good at that."
As always with Miami, any competition was alleviated by collaboration: Castro designed for all the labels and his style — a blend of graffiti and early Photoshop layering — was the new era's most prominent; Omar Clemetson mastered Merck's early releases; Danny Dominguez brought indie rappers from NYC to the Infiltrate parties. Further afield, Merck, Beta Bodega, and Schematic spent most of the 2000s doing shows in Japan (sometimes with Edward Bobb) and in Europe, including at Sonar festival and alongside Warp.
In the end it was Merck, the bedroom label, that broke the most notable artists of the '00s, among them a young Detroit-based produced named Jimmy Edgar, snapped up by Warp in 2004, Chicago's Deru, and San Francisco's Tycho. And then there was Travis Stewart, a kid from Eden, North Carolina, who inaugurated the label with his glitchy, Schematic-influenced Triskaideka album as Syndrone in 2000 before returning a year later as Machinedrum.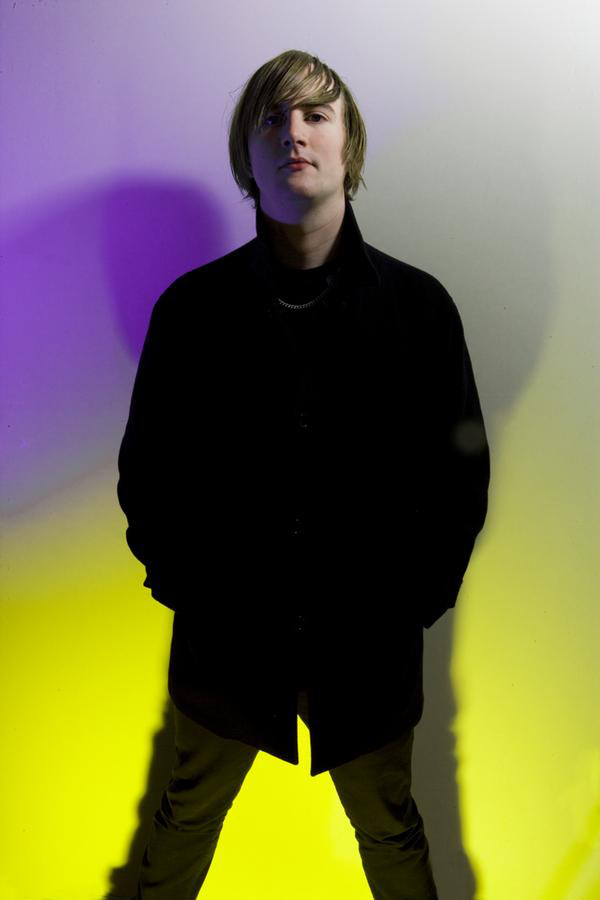 Stewart's story seems cliché today. He was a computer nerd who played guitar and used MTV and the internet to expand his musical tastes. One day, he discovered Impulse Tracker, a free music production program, and his world was blown open. "Not only was it free but there was an online community sharing tracks, samples, and tips," he explains, speaking in Brooklyn in December 2013. Simple and easy to use, with tiny files optimized for dial-up connections and limited computer hardware, Impulse Tracker allowed Stewart to find an approach through which to filter his voracious appetite for different music, from industrial to jungle and IDM. At first, the Machinedrum alias took cues from Boards of Canada, Warp's latest global success story, but thanks to Koch, his tastes soon shifted. "The Company Flow sound had branched out into other things and I made a mix of it all," Koch explains. "Travis loved it and sampled it on the first Machinedrum album."
Coming from two different worlds, Stewart and Herren hit on a similar cut-up electronic hip-hop sound through two different sample-based approaches, MPC and tracker software. In a strange twist of fate, Machinedrum's debut Now You Know was released around the same time as Prefuse 73's Vocal Studies + Uprock Narratives, which had been recalled and delayed due to a mislabelling. "We took a lot of grief at the time for ripping off Prefuse," says Koch. And when Herren caught wind of Stewart's debut, he freaked out. "The way I grew up, I was intense back then," he says. "[Scott] emailed me and wanted to hear where I was coming from," recalls Stewart. They were both weirded out but when word got out they had spoken, rumors emerged that it was beef. "I'd heard the demo of his Warp EP when I first started cutting up rap shit," Stewart tells me. "He was kinda the master of it so I get why people were looking to call out biters." Over the following decade, Stewart and Herren both followed their debuts down distinct paths and 15 years later they remain friends.
Back in Chicago, Chocolate Industries expanded further away from its Miami roots with new artists including Montreal's Ghislain Poirier, local MC Diverse and Australian singer Via Tania. In 2005, the label released Lady Sovereign's Vertically Challenged in the US, bringing her over for shows and leading to the grime MC eventually being courted by US majors. Three years later it released The Cool Kids' debut, The Bake Sale, which was then licensed to XL for Europe. Seven also connected with Biz3 Publicity, a Chicago PR agency set up by Kathryn Frazier with ties to the post-rock, experimental and rap scenes. Frazier, who today works with Skrillex, represented Chocolate, Hefty, and Prefuse 73 and was instrumental in helping shape the public discourse around a then misunderstood middle ground between hip-hop and electronic music.
In 2003, Chocolate released Farinas' second and last album, Ghetto Blaster, featuring a cast of acclaimed indie rappers including Mr. Lif, Cannibal Ox's Vast Aire, Dose One and Aesop Rock. According to a 2003 feature by Reeves, Farinas walked out of the studio saying he was owed $10,000 in mechanical royalties for previous releases and the ensuing debacle led to an acrimonious split between the two. Seven had played by his own rules from the start and the result was great music but fraught personal relationships with many of his artists. Ten years later, Farinas skirted around any direct mentions of the fallout with Seven, telling me he quit music because he "didn't have nothing to say anymore." Seven for his part said he felt it was all worth it considering what they had achieved.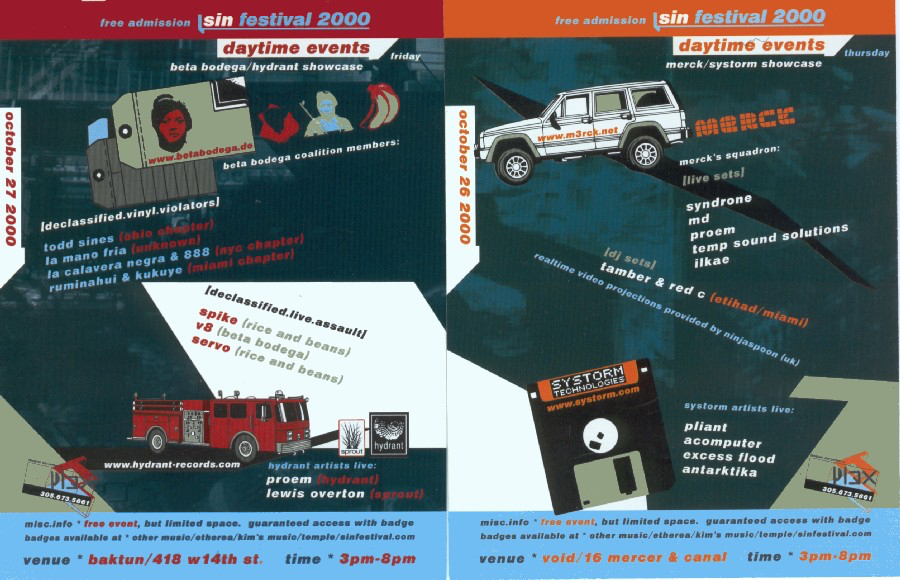 By the mid 2000s, internet file sharing had become a daily habit for many; tools like Soulseek offered fans of weird electronic music a wide catalogue unlike anything they could find on the high street. Independent record distributors suffered a crippling blow. "Everything kept collapsing and you just jumped to the next thing," Hughes says of those years. In 2005, Studio Distribution shut down overnight, taking with it stock from Hefty and Counterflow, who'd already had a deal go bad with EMI subsidiary Caroline. Schematic moved from having records pressed by Boston's Forced Exposure, the primary distributor for underground electronic music in the USA, to licensing via San Francisco's Asphodel Records; the label ceased physical sales not long after. Europe was also hit hard, with key distributors such as EFA in Germany and Manchester's Baked Goods losing their footing as the tide shifted. By the time a new digital status-quo for music emerged in the late 2000s, most labels associated with the early days of IDM in America had folded, changed focus, or quietened down considerably.
"The way things were looking, electronic music wasn't gonna get bigger and records were dying," says Koch, who ended Merck in 2007. "I couldn't have been more wrong about those things, but business wise I couldn't see how to make it work." Hefty tried to adapt, says Hughes, but in the end it was too early and he ended the label. "It's one thing to start after the rules have been redefined, but to go through it and survive was different."
Back in the early days of Merck, the label's private IRC chatroom was filled with kids from around the world talking music and software and sharing their creations. "At the time it seemed totally unremarkable," says Koch. "We just did what young people online were doing."
---

Nearly 25 years later, the term IDM still sounds like a bad joke. Its originators are deified and those who didn't make it to the top have become footnotes or moved on to different things. Much is said of the current obsession with the past, but we often forget that what sounded like the future back then has simply become the music of now. "IDM's origins were a fusion, combining different forms of music, electronic or not, into a hybrid," says Stewart. And so it's the music, not the term, that made the biggest impact. From Skrillex's chart-topping hits to FL Studio's glitchy presets and California's sprawling beat scene, IDM is everywhere and its aesthetics have become a lingua franca kept alive by both bedroom producers and industry workers. "All my music engineer friends here loved that stuff," says Farinas. "I think that's who we ended up really influencing and a lot of these guys are the ones working mainstream records today."
As for Miami, the combination of the industry's demise, new technology and the city's outsider status suffocated it. After all, people went to Miami to make hits (or today, to sell art), not create scenes. Del Castillo, Castro, and others are still there, part of a global and ahistorical tapestry of electronic music, much like IDM itself. Yet it remains the city where America first began to find its voice in the new electronic world. "I'd have to say, Edgar [Farinas] made some of the most amazing music that never came out," says Del Castillo, a little emotional. "What a talented dude."
"Don't you think the whole chopped electronic thing is super American?" Hughes asked me during our conversation. "That's sort of the American contribution to electronic music and where it is now." The more I thought about it, the more I agreed with Hughes. The USA's response to Britain was a hyper-stylized approach to sampling, a fusion of hip-hop and electronic traditions and their respective tools and practices.
While British artists did their fair share of sample manipulation, from jungle's frantic breakbeat chops to IDM's more calculated hiccups, sampling remained a hip-hop practice first and foremost and thus, by default, American. The USA loosened the UK's analytical precision a little, because hip-hop was such an integral part of artists' upbringing and vocabulary. And so Push Button Objects and Prefuse 73 reconstructed IDM sounds on the MPC, Telefon Tel Aviv reframed New Orleans bounce and Stewart took inspiration from the broken rhythms of turntablism. Through different tools the same result was achieved: an intelligent dance music that still liked to get dumb.
"It's ok to bite yourself, right?" Hughes jokes at the end of our conversation, referring to the current popularity of the tricks IDM artists used to deploy. "We can bite ourselves. It's been long enough."
Laurent Fintoni is a freelance music journalist. Find him on Twitter
Read next: The modern sound of leftfield dub