A $40 modular synth you can take anywhere.
Affordable music software company TAL has thrown its hat into the modular ring with a new virtual analog soft synth called TAL-Mod, which has just been launched as a $40 public beta version.
According to TAL, the new synth is able to create everything from "classic mono to rich stereo leads, effects and pads", making use of virtual patch cables for signal routing.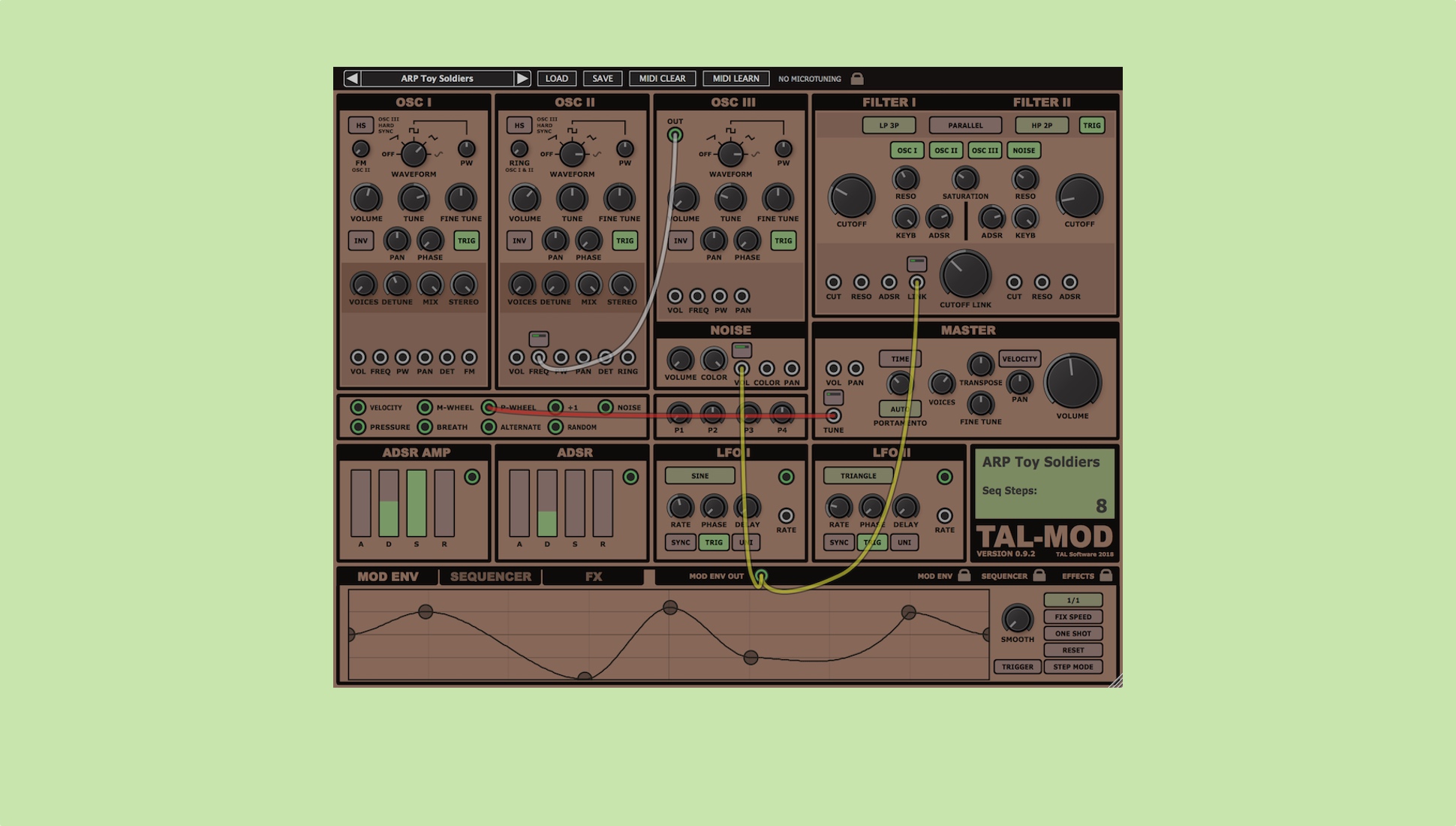 Features include three oscillators with optional saw, pulse, triangle and sine waveforms, two filters with parallel and serial routing possibilities, the ability to create stereo sounds, modulation envelope and sequencer.
TAL is already well known for making affordable, easy-to-use soft synth emulations of instruments like the Roland Juno-60 and SH-101, but it already faces stiff competition from other, cheaper software modular systems. Moog's Model 15, for example, is available as a $30 iOS app, while iPad owners can take advantage of the $3.99 S-Modular app. Even less expensive is VCV Rack, a free-to-download, open source system with modules based on those made by companies like Mutable Instruments and Synthesis Technology.
Read next: How to build a modular synth: The ultimate Eurorack buyer's guide