FACT Rated is our series digging into the sounds and stories of the most vital breaking artists around right now. This week April Clare Welsh meets Tribe of Colin, a mysterious London producer who blends grotty techno and disparate samples with his own cryptic philosophy.
IN SHORT
NAME: Tribe Of Colin
FROM: London
MUST-HEAR: Longing Sorrow Of A Blissful Mist (2017)
FOR FANS OF: Actress, Nkisi, Dean Blunt/Hype Williams
Tribe of Colin's ragged, rhythmic hardware transmissions speak a language of their own. The shadowy London producer, who has previously been linked to Dean Blunt and John T. Gast, channels a cryptic personal mythology that draws from Buddhism, the occult and "things that are not apparent to the eye", while his sonic vocabulary blends techno, folk and abstract electronics.
"Spirituality, self-education and growth – it's like the beginning of the space age. It's my version of that," offers Colin, whose new LP, LIONSPRINTCOMPLETEINTENTHOUSANDPRACTICESTHUSCOMEONE, stitches together everything from distorted vocal clips and sputtering electro-funk to spaced-out synths and field recordings of Nigeria's Igbo tribe.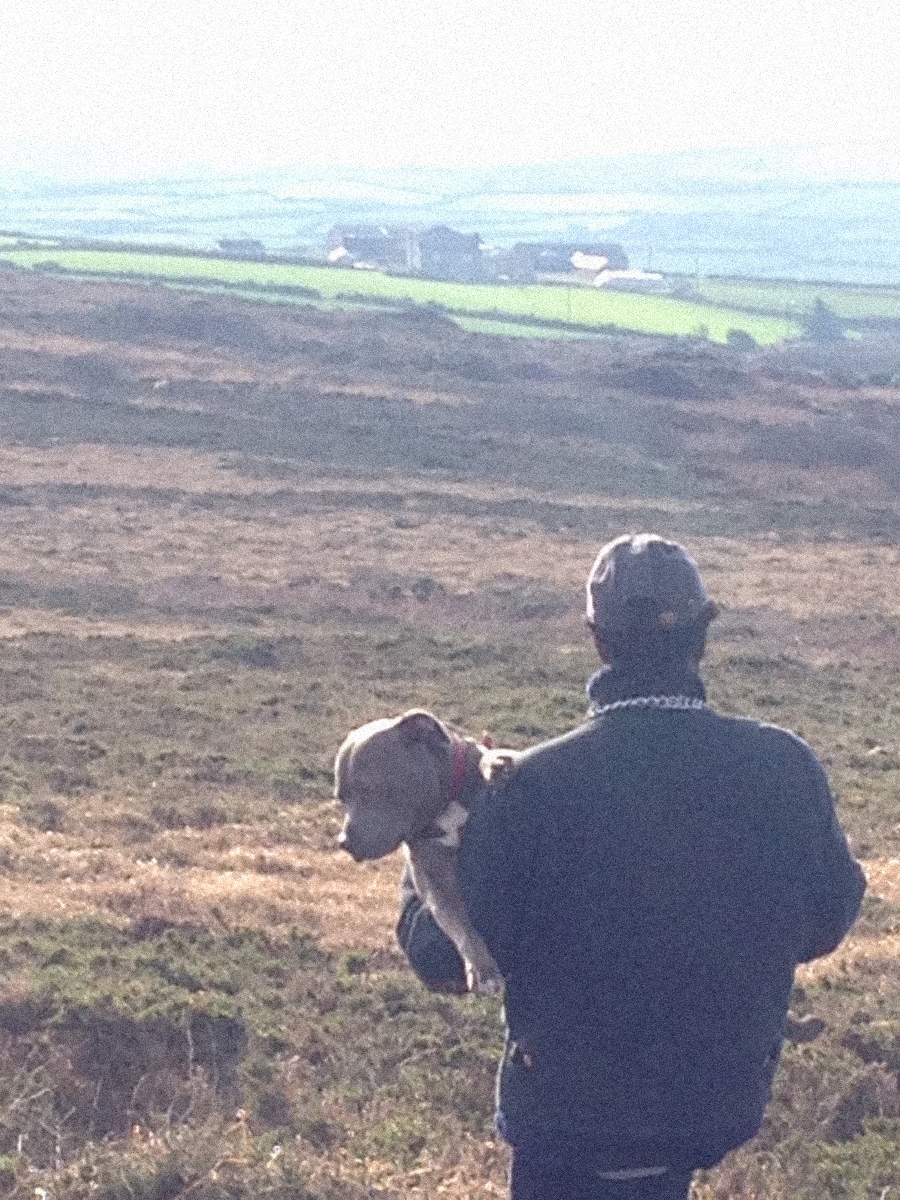 "This LP is opening a gateway to different aspects of what inspires me and what kind of road I'm walking down in terms of my spiritual practice," says Colin, whose NTS Radio profile picture shows his face obscured by a scarf. "At this present moment, that is coming out in the form of music."
Rumored to be an alias of Planet Mu's similarly anonymous John T. Gast, Tribe of Colin has been working on music seriously for almost a decade. Before then, he had spent time DJing around London but hit a particular roadblock. "I arrived at a point where I was looking for records, but I was looking for something specific in those records," he explains. "So rather than look for this specific thing, why don't I just do it?"
Colin grew up in a musical household that cherished everything from jazz and soul to folk, blues and rock 'n' roll. His father, who was born in Nigeria, played a pivotal role in his musical upbringing. "A lot of what I do now is basically an extension of him," he says. "My father was very eclectic and bohemian in terms of lifestyle and was always collecting records. He had great style – he wore an Afro and had the flares and the cars – that whole thing going on."
And while Colin's own work is often built from elements of traditional rhythmic African music, a good deal of his electronic music knowledge has come from other artists on the scene. One "well-known" producer in particular gave him some blunt feedback in the early days. "I had to basically go back to the drawing board and re-learn how to actually make tracks as I was literally doing everything innate, and off the back of feeling, not off the back of technical [skill]."
A Londoner whose musical awakening came about as jungle fractured into a spectrum of subgenres, Colin's connection to UK dance music is central to his sound. Fragments of jungle, garage, house, techno, and grime all make their way into Tribe of Colin's psychedelic patchworks. His brain-scrambling 2015 debut, Fruits of Zion, wanders across choppy, hypnagogic terrain, while 2017's Wide Berth kicks up four tracks of energetic, outsider techno. August's Longing Sorrow of a Blissful Mist distills 15 disparate snippets of sound into one elongated folk fable, but it's still pulled along by rave's grotty pulse.
Colin's working method is the same for each of his releases, each track is created using hardware and recorded live, with the samples recorded directly to a Roland SP-404 workstation. "I quite like the idea of doing something wrong and capturing the resonance part of it and sort of using that," he says mischievously. "It's just searching and not sticking to one specific thought trail. With each release it's a new chapter in this story; this journey of self-exploration."
LIONSPRINTCOMPLETEINTENTHOUSANDPRACTICESTHUSCOMEONE is out April 27. Pre-order it here.
April Clare Welsh is a writer at FACT. Find her on Twitter.
Read next: Helena Celle is the synth-building punk who learned to make tape loops with nail polish