The new synth is launched at Moogfest this week.
Moog has a new keyboard synthesizer on the way: Grandmother, a retro-styled $999 semi-modular analog instrument that can make sound with or without the use of patch cables.
According to Moog, the synth is inspired by Bob Moog's classic modular synths of the 1960s and '70s, featuring an arpeggiator, "easy-to-use" sequencer, spring reverb, analog filter and external audio input, which can be used for putting other sounds through the synth's effects engine.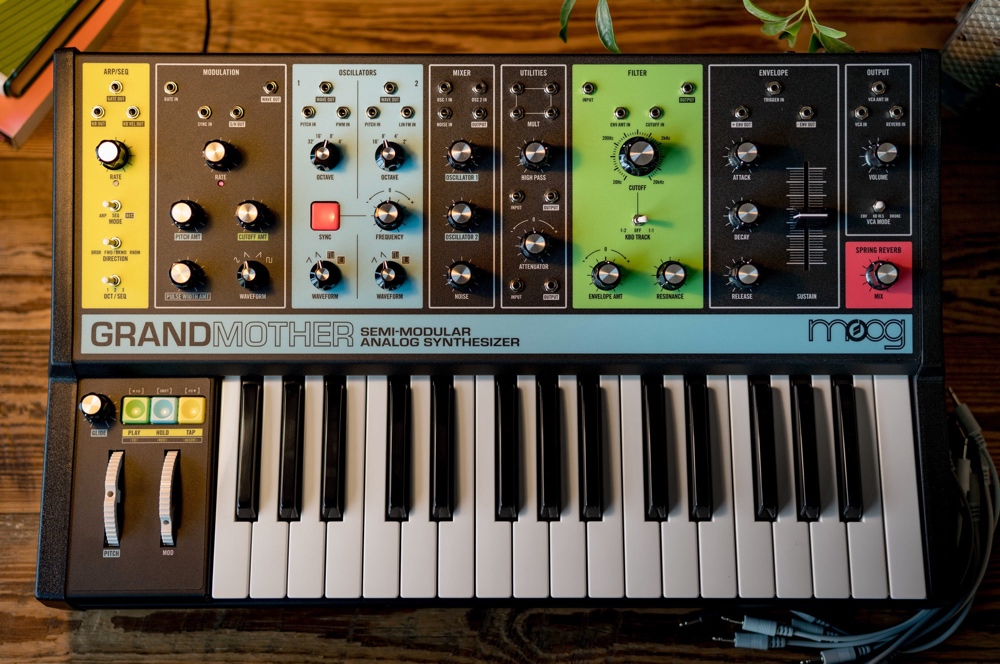 The synth shares many qualities with Moog's Eurorack-compatible Mother-32 synth – mainly inputs and outputs for patching the synth's different functions to itself and other instruments – but the design of its body and keyboard is more reminiscent of the Realistic Concertmate MG-1 synth from 1982, which was made by Moog and sold by Radio Shack.
The synth will make its official debut at this year's Moogfest in North Carolina, but the first 500 units have already been shipped and are available exclusively from Guitar Center.  Watch Adrian Younge demonstrate the synth below.
Grandmother isn't the first new instrument from Moog in 2018 – it's already released the DFAM drum synth and Minimoog for iOS, and previewed the Moogfest DIY exclusive, the Subharmonicon. In January, FACT visited Moog's House of Electronicus in LA – watch what went down there below.
Read next: Moog are the music makers: Inside the small town factory that builds the world's best-loved synths