Stream the 28-track opus today.
Seekersinternational have announced their new album, Black Mazda Soundclash. Out June 1 via Amsterdam's Liquorish Records, you can stream the record today via SoundCloud.
The press release describes the album as "pulling the best from their clashes and world travels." Comprising 28 tracks in total, for fans of the DJ crew's "cosmology and otherworldly dub and dancehall evolution, this soundclash is NOT to be missed."
This new full-length project follows last year's Gunman Cult Classixx Mix tape the impeccable RaggaPreservationSociety (one of FACT's favorite albums of 2016)
Remind yourself of SKRSINTL's 2017 FACT mix now and check out the new album artwork below. Pre-order the LP from Liquorish Records.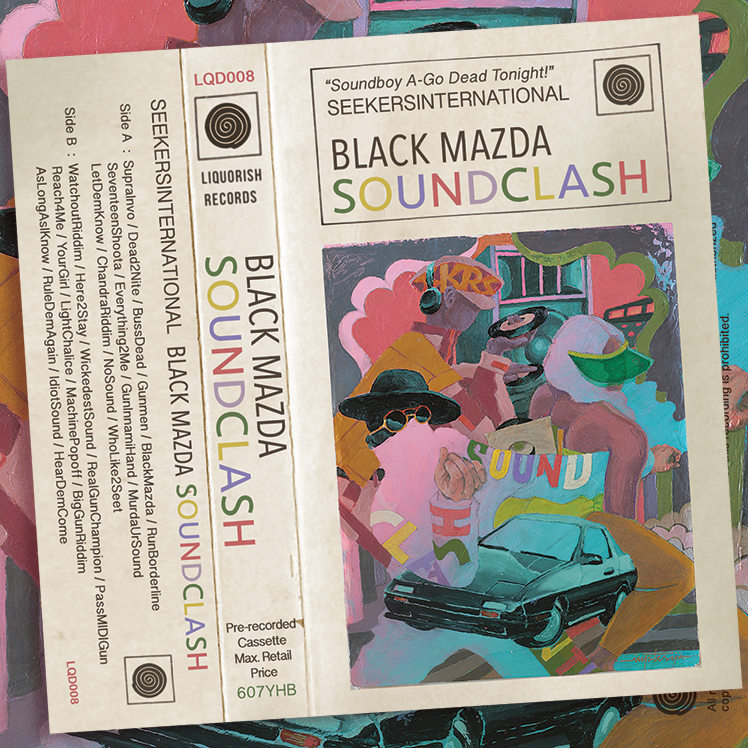 Read next: Dubbing is a Must: The modern sound of leftfield dub