It's almost impossible to keep on top of everything that SoundCloud, Mixcloud and online radio has to offer. In our monthly column, FACT guides you through the must-hear mixes of the last 30 days, whether you want a club session to warm you up for the weekend, ambient soothers or a set of vinyl-only obscurities.
Before we approach this month's main haul of essential mixes, there are several notable runners-up and worthy curiosities to mention. Three iconic women received tribute mixes in May, starting with Grace Jones, whose 70th birthday was honored by The Lot radio host Barbie Bertisch in for Crack Magazine. The mix emphasizes the Studio 54 icon's nuanced fusion of reggae, new wave and the first rumblings of house music in the early 1980s. Elsewhere, Horse Meat Disco's Luke Howard shone his mirror ball onto Diana Ross with a mix for Spiritland Legends which covered her career from Supremes star to disco icon. And the maniacs of London's HMT Hard Cru celebrated Björk's live return with a dancefloor mix focusing on club remixes and rarities, reminding us that, in so many ways, the '90s were a long time ago.
With Movement Festival taking over Detroit last week, mixes from the 313 were plentiful – but the trainspotters' choice was a recently-unearthed Derrick May set recorded at The Barn in Braintree, Essex back in 1990. It's a phenomenal document of the techno legend's jaw-dropping technical prowess and rapid-fire cutting techniques, despite the warped audio quality. (According to fellow DJ and early techno acolyte Kirk Degiorgio, the mix file has the wrong date – dig into his excellent essay about Detroit techno's arrival in the UK for further insights.)
A shout out must go to Minneapolis DJ Icarus Redux, whose latest mix traced a loose journey through the "baggy breakbeat", from Andrew Weatherall to a capella Michael Jackson to Pangaea. Another shout goes to The Hague's Cosmox for his tracklist-free dive into "the unheard sounds of the Dutch west coast," which paid tribute to local legends of squiggly, high-tempo acid and techno such as Unit Moebius and Legowelt.
Manchester DJ and fast-music aficionado Finn teamed up with Mumdance for the ninth edition of his B2B series, a joyride though the high-BPM corner of their crates, from ghettotech to hardcore to trance. And finally, South London ambient connoisseur JQ, an affiliate of Peckham's foremost "ambient social" New Atlantis, put together a third-eye-opening mix of lush ambient tones, cosmic '70s synths and Japanese chimes for The Ransom Note. Apply liberally to soothe holiday hangovers.
Onto the main course and it's a globally-sourced selection of crunchy Colombian reggaeton, dancehall and hip-hop archaeology, mind-melting PC Music experimentation, sun-worshipping club fusions from a Manchester enigma and three batches of excellent left-field selections from Tokyo, New York and Melbourne.
---
Time Cow Presents Live From All Bout
A dubplate-heavy insight into hip-hop's love affair with Jamaica
One of the month's most original mixes comes from Time Cow, producer with Jamaica's acclaimed wonky-dancehall outfit Equiknoxx. Uncovering a lesser-known facet of New York musical history, this astonishing, dubplate-heavy mixtape highlights how Jamaican culture infiltrated '80s and '90s hip-hop with Bounty Killer turning up alongside the Fugees and Jeru the Damaja, Capleton meeting Method Man and dancehall DJ Supercat dropping a boom-bap twist on 'Ghetto Red Hot'.
In his accompanying shout out, Time Cow explains that the selections were contributed by various friends "who were part of this era of music and directly observing it," including NYC dancehall and reggae authority Max Glazer and Equiknoxx bandmate Gavsborg. "All the artistes that recorded the dubplates were already familiar with the instrumentals," Time Cow adds, showing that "these tunes are pretty much legendary."
---
DJ Voices
Low BPM acid and breaks from a rising NYC selector
Florida-born Kristin Malossi is a founding member of the DJ collective Working Women, the head of booking at Brooklyn venue Sisters and a resident on The Lot Radio. In brief: she knows her stuff. As DJ Voices, her "self-healing" creative outlet, she takes her mix-making seriously, either structuring her sets like a story or taking a single record as inspiration. In this mix for Mitamine Lab, a "culture laboratory" for niche artists based between Mexico City and NYC, Malossi showcases her favorite "low BPM bangers," variously oozing, stomping and strutting her way through oddball acid clappers, tilted breakbeats and shaded deep house with material from the likes of DJ Zozi & Roza Terenzi, Or:la, Luv Jam and Daniela La Luz.
---
Bokeh Edwards for Crack
Ragged adventures in dub from the outernational Bristol label
Fighting off strong competition from another recent Crack mix (check out this technicolor 'nuum joyride from Coil Records' enigmatic character Sharda) is this singularly vicious transmission from Bristol's Miles Opland, boss of the futuristic dub label Bokeh Versions — home to Jay Glass Dubs, Seekersinternational and, most recently, the Duppy Gun production crew. Playing under his Bokeh Edwards moniker, he invites us into his unique vision of outernational, quantum-travelling dub experiments, looking back to the industrial rampage of African Head Charge, the clanging dancehall of Pornosect and the Moog horror of Lucifer. He then moves forward to Bristol's modern bass conductors Kinlaw and Young Echo, along with Bokeh artists like Mars89 and a curveball from Chilean club-noise adventurer Imaabs. Ragged, relentless and totally off on its own journey, this is a mix that doesn't give a shit what you think and is all the more impressive for it.
---
Powder for Beats In Space
Eclectic and emotional with the cult Japanese selector
A new mix from Powder is always worth a look. Her sets usually graze the shortlist of this roundup – but that's for good reason. The cult Japanese selector has an enviable way of moving between records, teasing out connections and building unexpected moods with subtle skill. Showing up for Tim Sweeney's reliably excellent Beats In Space podcast, she brings an eclectic and emotional selection of cloud-brushing house grooves and galaxy-surfing techno with Prins Thomas, Terekke, Wah Wah Wino's Wino-D and Tornado Wallace all contributing to the feather-light mood. Prepare to be obsessed with Hound Love's 'Be OK', too.
---
A.G. Cook – Hollywood Ambient
Radical pop experiments with PC Music's chief architect
Apparently there are still some heartless folks out there who hate PC Music and think it's all "ironic" or whatever. For the true believers – and any open-to-being-converted types still remaining – this stonkingly original album-style mix from the chief architect of the London hyper-pop label should be enough to convince you that it's a world worth digging into.
Hollywood Ambient is a landscape as bizarre as its namesake, a stuttering, glitching universe of broken pop hooks and glassy synths, where fuzzed-out Katy Perry vocals fall like binary rain, splashing into glitchy fragments of Charli XCX and Grimes. The real weirdness is that about half the mix is freaky mash-ups and demos made with Sigur Rós – in fact, the mix is part of the Icelandic band's ongoing music series Liminal. The result is somewhere between the austere experimentalism of a Raster-Noton record and the emotional overspill of a Sweet Sixteen party, somehow.
---
Florentino for Dazed
Colombian crunch with the reggaeton romantic
Manchester-based producer and DJ Florentino is one of the smartest European importers of South American reggaeton; in both his productions and DJ sets, he uses his Colombian heritage to translate the rough-and-ready dembow shunt for less familiar ears. In this mix for Dazed, he ignores the polished, poppy stuff to showcase raw, banging rhythms for hot days and hotter nights. Always frantic, occasionally cheesy, and often leaning on familiar hip-hop hooks (Missy Elliott and Ciara, among others), it's engineered for sunny days and home-mixed cocktails. Wisely, he switches up the rhythms often enough that dembow fatigue never sets in – and at only 30 minutes, you'll be giving it the rewind immediately.
---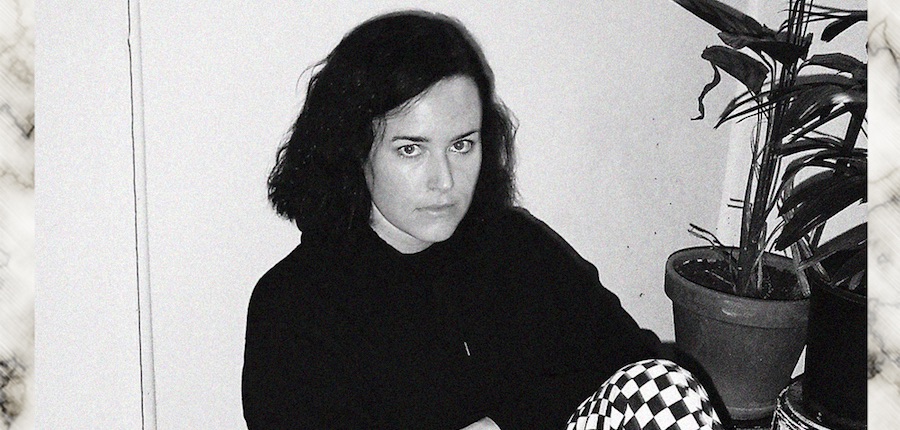 Roza Terenzi – Truants volume 214
Spontaneous bush rave energy from the Melbourne DJ
Melbourne-based artist Roza Terenzi makes loose and crunchy house and electro primed for your local warehouse party or bush rave, releasing on labels like Good Company Records and Kalahari Oyster Cult over the past couple of years. (One of her tracks, a collaboration with D. Tiffany's DJ Zozi alias, actually pops up on the DJ Voices mix in this column.)
As she told Truants recently, she used to consider herself more of a producer than a DJ, but on this mix she proves her knack for building spontaneous rave energy as she slides between her favourite genres. "I like to focus on the elements I love from each of [these genres] and how they can interact, rather than the style," she says, and her mix is fittingly unpredictable, combining new records by friends like Ambien Baby and Florist with vintage favorites, wriggling electro and chaotic breaks.
Chal Ravens is a freelance journalist. Find her on Twitter.
Read next: 7 must-hear mixes from April 2018: Dirty-talking acid and cryptic avant-club, plus Grouper's dronesong genius