Don't Mess With Cupid, 'Cause Cupid Ain't Stupid is out next month.
Nina Kraviz has announced the 20th release for her forward-thinking techno label трип, a new compilation called Don't Mess With Cupid, 'Cause Cupid Ain't Stupid.
Out July 20, the 2xLP conceptual release is described as "a homage to some of the most uncompromising manifestations of electronic music imaginable" in the press release.
Featuring 10 tracks of unreleased material and "essential gems" – from Biogen's 'Hexagraphic' to a lost track from Richard D. James's Universal Indicator alias – all of the tracks have been chosen to depict a particular story and are "presented as a continuous sonic landscape."
There are also picks from Bjarki, Exos and Kraviz herself. Listen to 'I want to be a stewardess' by Shadowax today and see the full tracklist and artwork below. Pre-order a copy of the compilation from Phonica now.
Kraviz founded трип (pronounced 'trip') in 2014 with a double-EP compilation titled The Deviant Octopus.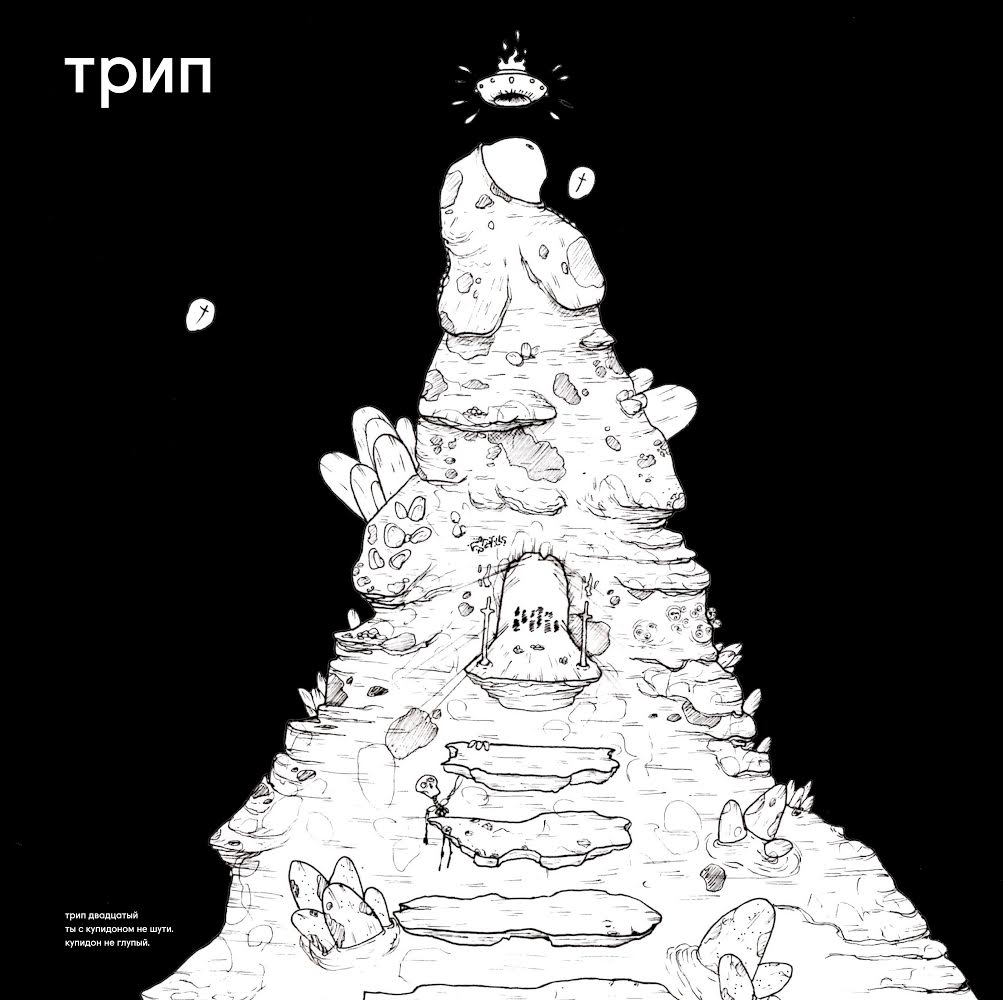 Tracklist:
A1. Biogen – 'Hexagraphic'
A2. PTU – 'Castor and Pollux'
A3. DEKA – 'Pearl' (Nikita Zabelin edit)
B1. Exos – 'Grasshunter'
B2. Bjarki – '3-1 tap lush'
C1. Marc Acardipane a.k.a. Pilldriver – 'Pitch Hiker'
C2. Shadowax – 'I want to be a stewardess'
D1. Universal Indicator – '15 c7′
D2. Roma Zuckerman – 'Zero'
D3. Nina Kraviz – 'Opa'
Read next: The 10 best record labels of 2016