Every three months, FACT rounds up the best albums that have passed through our inboxes and over our desks. This is 2018's second quarter report and it's jam-packed with club, ambient, experimental and rap gems you might have missed.
It's been non-stop this summer already; Pusha T, The Carters, Kanye West, Nas and Drake have all served up a full platter of delights for our enjoyment. So you might be shocked to find that none of these celebrated full-lengths have made it to FACT's second quarter report.
Another year, a few might have slipped into the list, but we've been overwhelmed with quality releases: digital club constructions from Gábor Lázár, urgent reggaeton from Clara!, Sarah Davachi's unique low-key drones, SOPHIE's brittle pop and so much more. These are the 25 best releases of the last three months.
---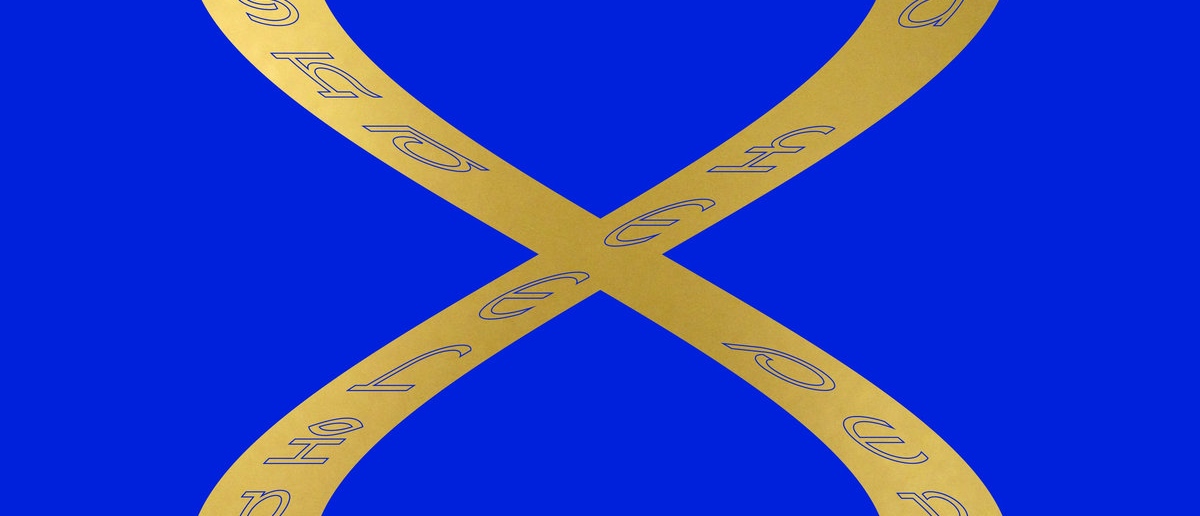 Aisha Devi
DNA Feelings
(Houndstooth)
Bandcamp / Spotify / Apple Music
Aïsha Devi's voice is her primary tool, and across DNA Feelings she treats it like a viscous fluid, guiding it in and out of cavernous crevices without a shred of ego. Occasionally words emerge through the ether, but often her vocals are merely breaths or sustained tones, sizzling and heaving with more character than any synthesizer. If Björk's elastic vocal experiments on Medúlla highlighted a fresh avenue of experimentation, DNA Feelings is the logical progression. JT
---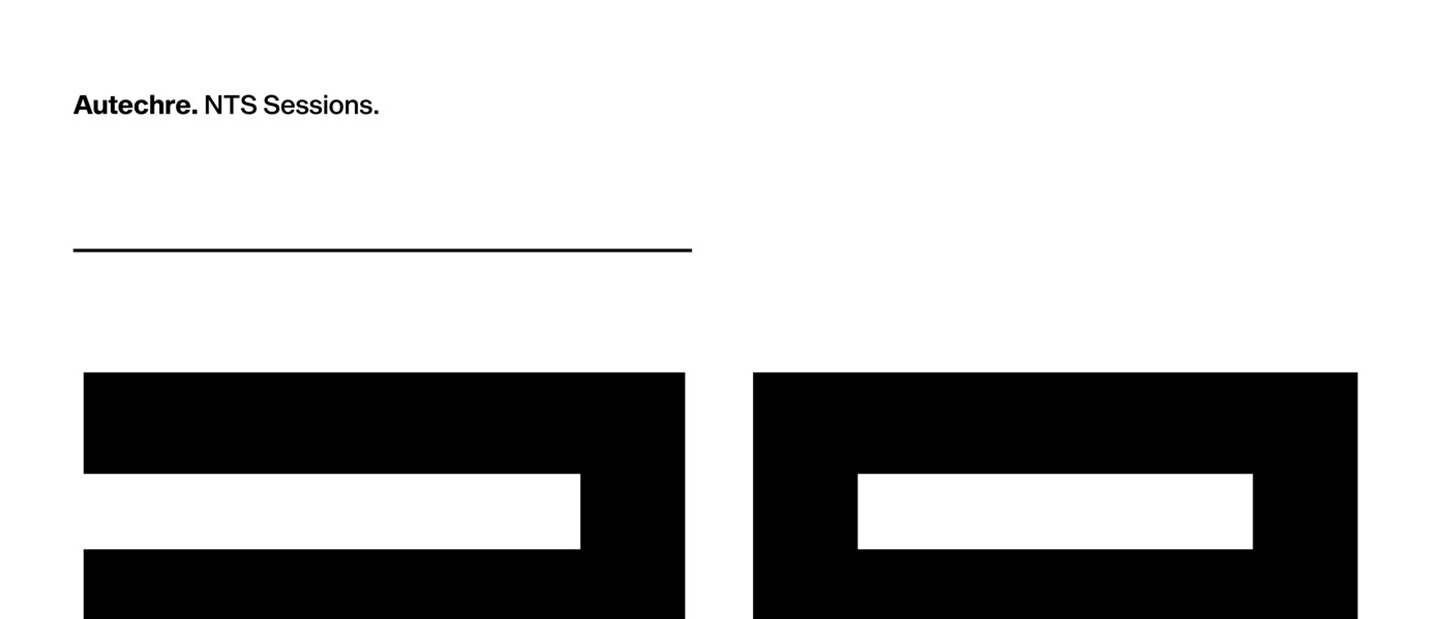 Autechre
NTS Sessions
(Warp)
Clocking in at an hour and twenty-nine minutes, Drake's Scorpion has been roundly criticized for its excessive length. Is it an attempt to game the streaming system, or merely a bumper edition of reflective bangers "for the fans" that just happens to include a contemporary happy birthday song? Autechre's NTS Sessions 1-4 is eight hours long and free of cynical anthems; the last volume is two hours of what sounds like a gas leak. This is how you do it for the fans, Aubrey. JT
---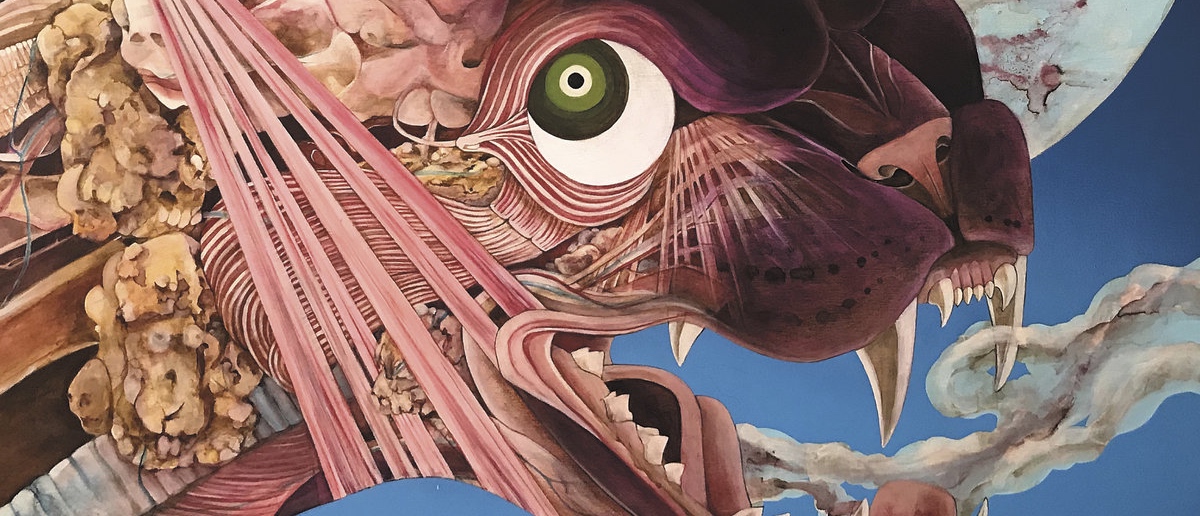 Barker
Debiasing
(Ostgut Ton)
Bandcamp / Spotify / Apple Music
UK-born producer Sam Barker – a co-founder of Berlin's Leisure System – already has an impressive pedigree as one half of Ostgut Ton duo Barker & Baumecker. On his debut solo release though, he flips the Berlin techno template inside out, dispensing with kick drums completely and concentrating on lush, rippling textures, subtly evolving chord progressions and deep sub-bass to create momentum. There's hints of Basic Channel and The Field in Debiasing's hypnotic club tracks, but Debiasing is filled with enough fresh ideas to make it one of the most vital records from Berghain's label in years. SW
---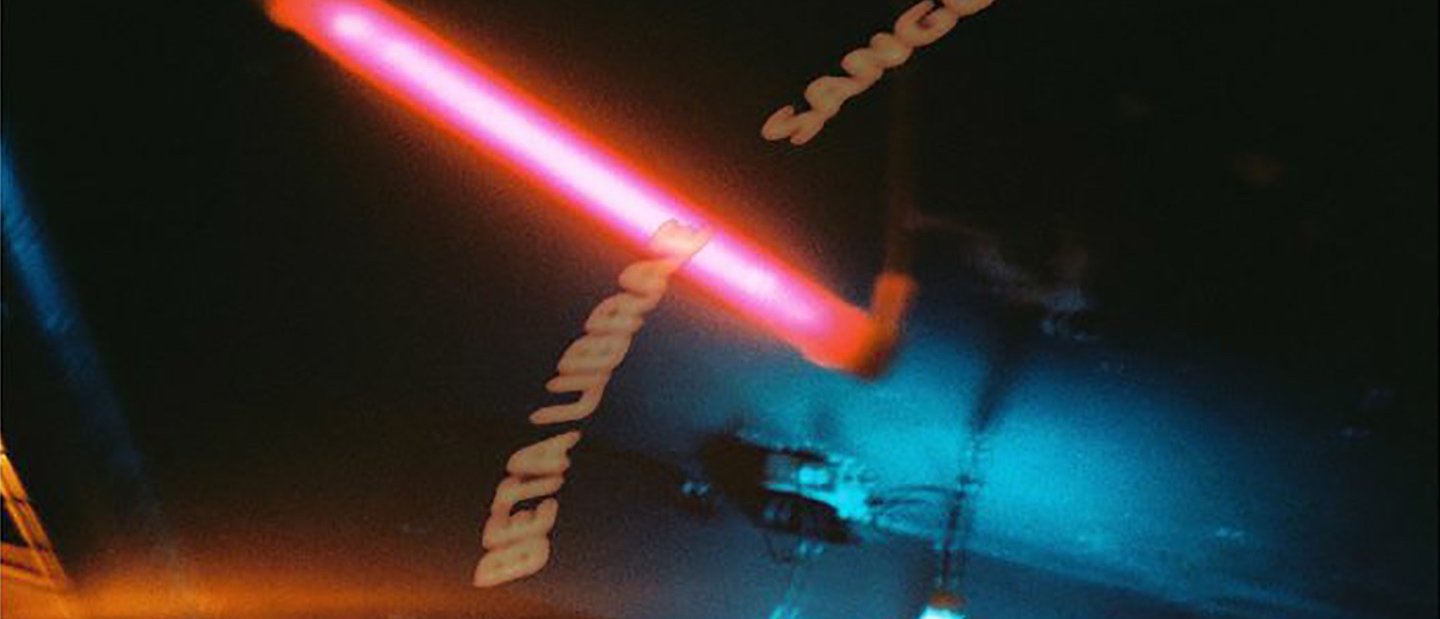 Beta Librae
Sanguine Bond
(Incienso)
Bandcamp / Spotify / Apple Music
If you need proof of how healthy New York's techno scene is right now, you only have to listen to the latest album from Beta Librae, a regular at the city's Bossa Nova Civic Club. Sanguine Bond's nine tracks could almost be an imaginary setlist for the intimate Brooklyn space, moving from new age opener 'Shy' through the dubby, neon-lit grooves of 'Just Drift' and 'Cosmic Machines' before closing out with the heady breakbeat rinse-out of 'New Feelings'. Like a lot of the best records from this scene – especially DJ Python's Dulce Compañia – Sanguine Bond draws from a myriad of influences to create a self-contained sonic universe of its own. SW
---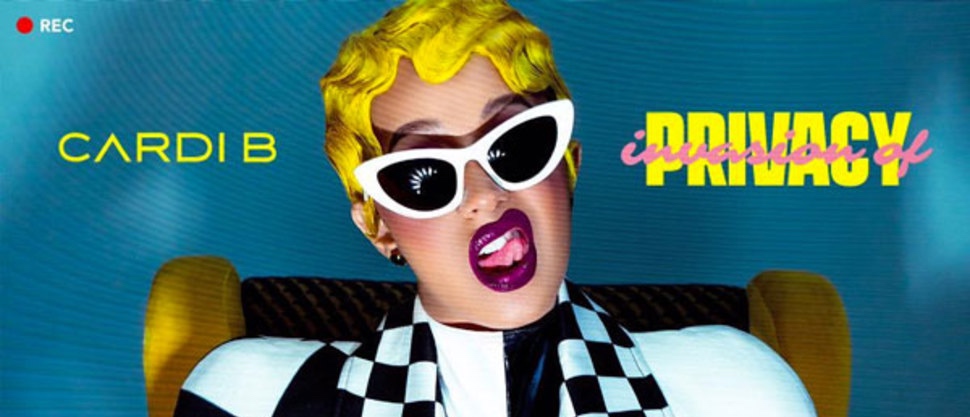 Cardi B
Invasion of Privacy
(Atlantic)
Flexibility has been one of Cardi B's strong suits since she released her first mixtape, Gangsta Bitch Music Vol. 1 back in early 2016. Some people said 'Bodak Yellow' was a hit only because she was aping Kodak Black's 'No Flockin' flow, but two years later, the multiplicities of her style have turned her into an enormous superstar.
Nowhere is there more proof of her malleability than Invasion of Privacy. The album is full of Cardi's signature tongue-lashings for dudes ('Went Thru Your Phone'; the insurgent 'I Do' featuring SZA) and other dummies (Chance the Rapper collab 'Best Life'; 'Get Up 10') and cutthroat flex raps ('Bickenhead', 'Money Bag'), alongside song of the summer contender 'I Like It', a trap-boogaloo hybrid featuring Bad Bunny and J Balvin. There hasn't been someone this exciting to watch ascend since Kendrick Lamar and no one as close to reviving New York as Cardi. CL
---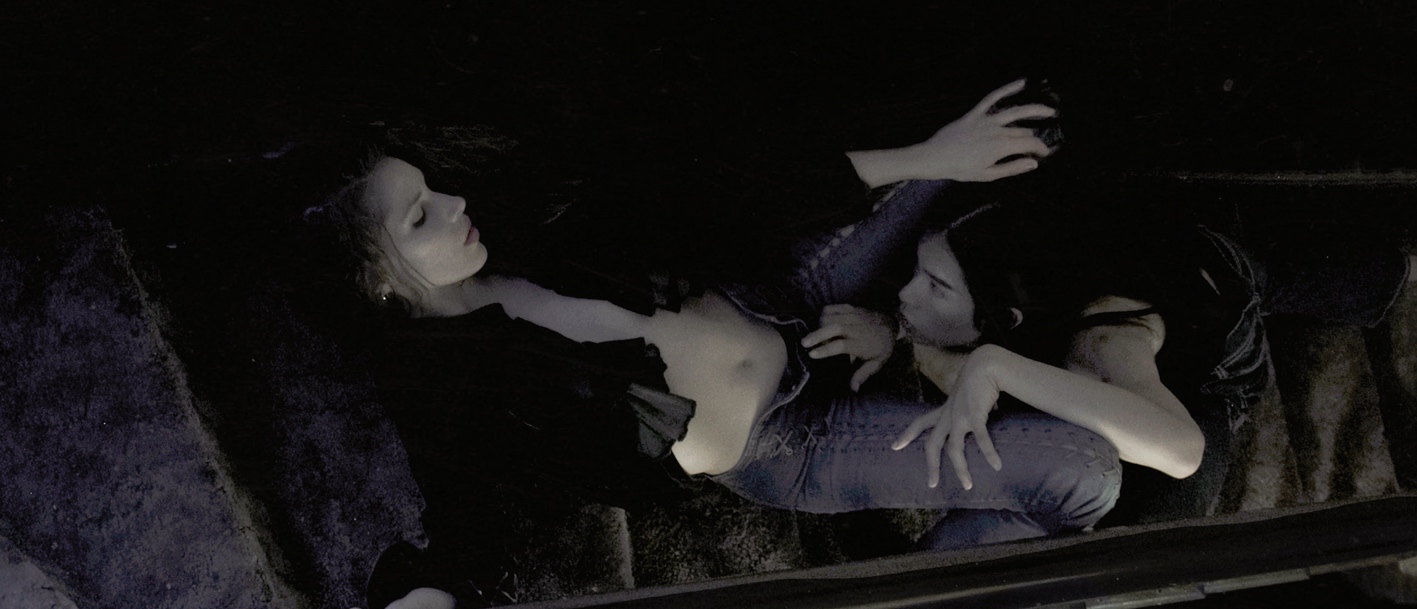 CECILIA
ADORATION
(Halcyon Veil)
Bandcamp / Spotify / Apple Music
You may know CECILIA,"the dissociative metamorphosis" of Napoli-via-Montreal artist Mélissa Gagné, from her appearance on Rabit's 2017 album Les Fleurs Du Mal, and her Halcyon Veil debut Adoration is a perfect companion piece, evoking the same visual terror just through sound. The album plays the like the psychic interior of a feminist cannibal film, romantic and yearning, poetic and dangerous. Its sound design is disorienting, but precise, its vocals so lithe and intimate, you'll will feel like it is being performed only for you. CL
---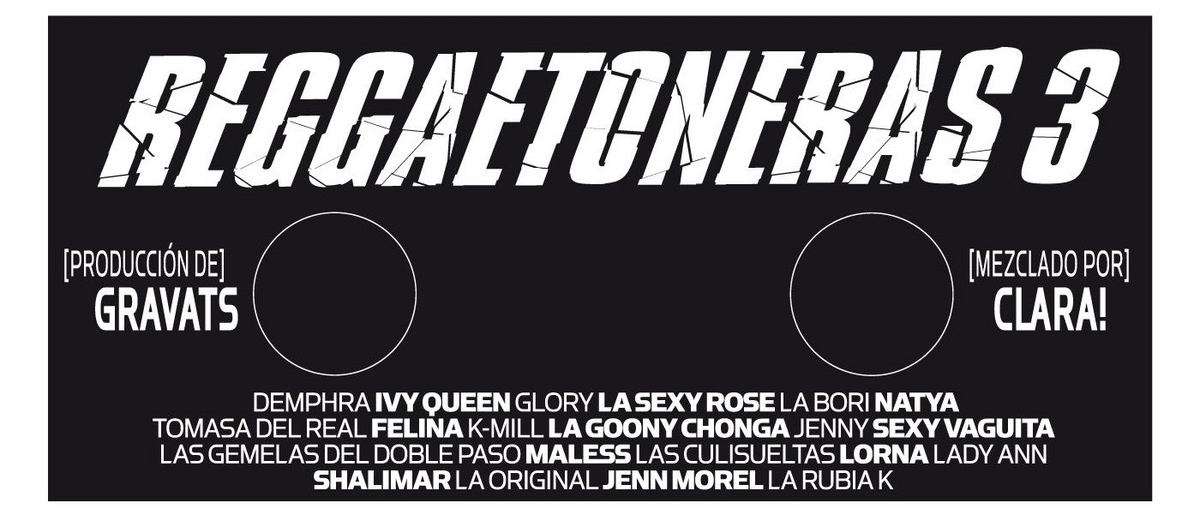 Clara!
Reggaetoneras 3
(Editions Gravats)
For the latest (yes, there are more!) volume of Parisian label Editions Gravats' Reggaetoneras series, Galicia-born DJ Clara has turned in a high-octane megamix of female-fronted reggaetón rollers from the '90s to the present day – and it's hotter than hell. Loaded with party-ready tracks and warped hooks lifted from recognizable dance hits like Darude's 'Sandstorm', Reggaetoneras 3 is the most fun you'll have with a mix all year and where every new syncopated snare is a fiery re-up. The search for your sizzling summer soundtrack ends here. ACW
---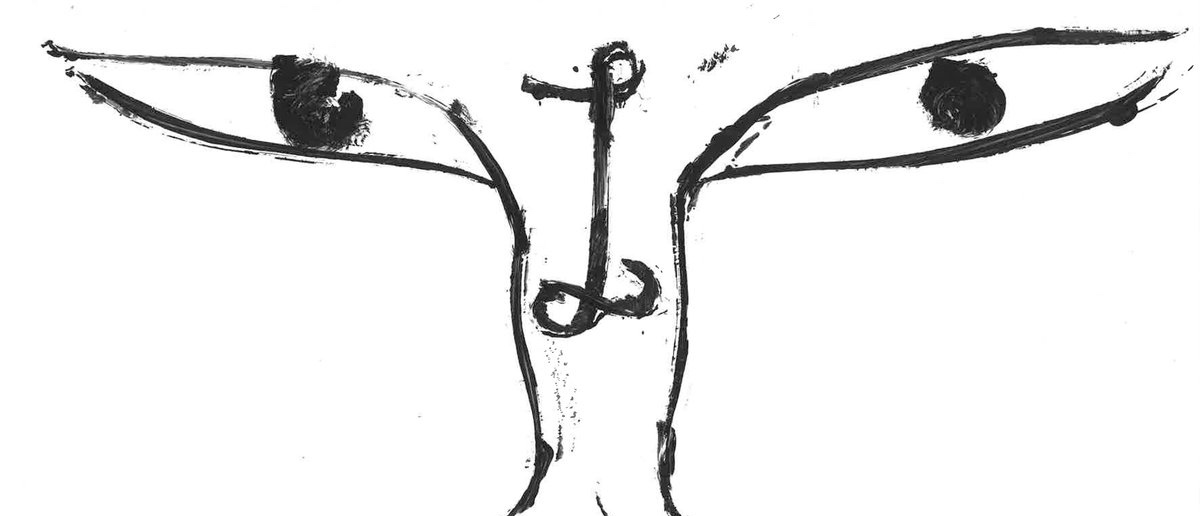 DJ Lilocox
Paz & Amor
(Principe Discos)
Bandcamp / Spotify / Apple Music
Since making itself known seven years ago, Lisbon's premier underground dance label has yet to step out of line. This solo debut from DJ Lilocox maintains Principe's spotless record with a tightly-wound EP of complex and assorted drum patterns that are as lulling as they are hyped and jostling for dancefloor attention. On Paz & Amor, which translates as "peace & love", Lilocox's batida is spiked with disembodied moans, rollicking acoustic guitar and theatrical flashes of deep house, while thundering percussion amps up the drama. ACW
---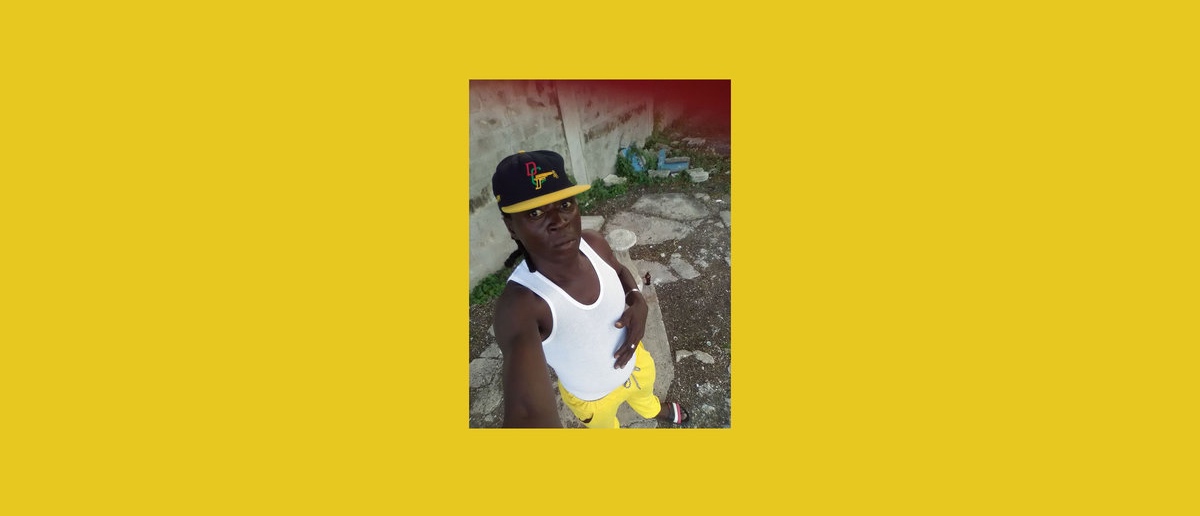 Duppy Gun
Miro Tape
(Bokeh Versions)
Founded seven years ago by West Coast weirdos Cameron "Sun Araw" Stallones and M. Geddes Gengras, Duppy Gun has remained a vital cross-cultural exchange of ideas between Jamaica and California. On Miro Tape, Stallones and Gengras widen their net slightly, snapping up productions from the Bokeh Version crew (Jay Glass Dubs, Abu Ama and Seekersinternational) and placing them alongside those from their own extended family (Butchy Fuego, Ras G, D/P/I and others). But it's the slew of Jamaican vocalists that makes Miro Tape so exceptional. Sikka Rymes, I Jahbar, Early One, Lyrical Wiz, Sniper, Buddy Don and Lopo transform Duppy Gun's psychedelic dubs into urgent, party-starting club heaters. JT
---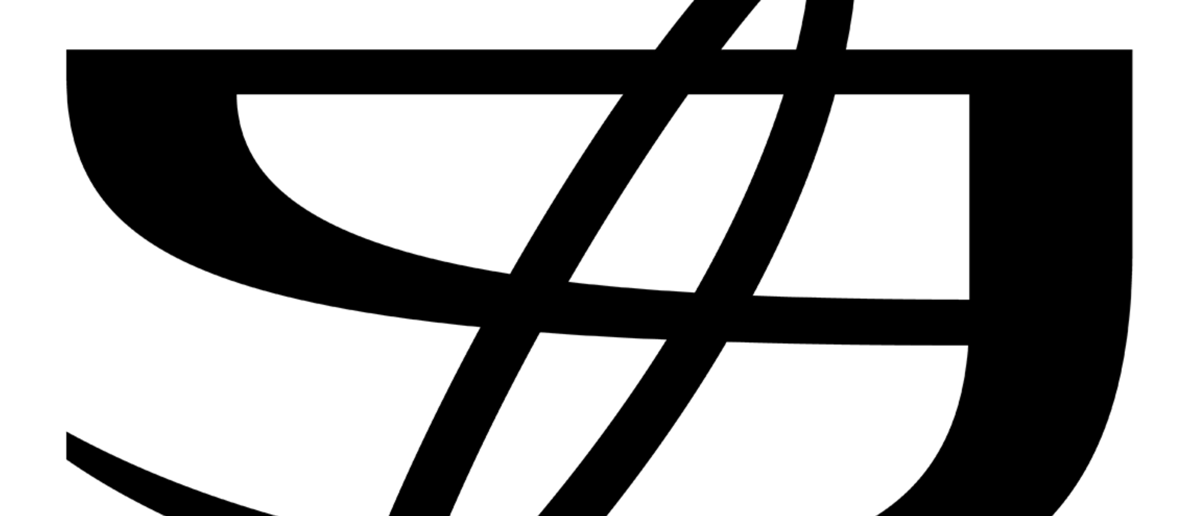 Gábor Lázár
Unfold
(Death of Rave)
Unfold is a complete reinvention for Gábor Lázár, whose minimalist sonics have previously yielded sumptuous textural results but not a lot of melody. On Unfold, he takes his high-definition synths on a whistle-stop tour of house, techno, bassline, dancehall, dubstep, garage and everything in between, pummeling bassbins with modulated digital waveforms that make you weak at the knees. There's nothing particularly new here if you're familiar with the music of Lázár's former collaborator Mark Fell and fellow Death of Rave artist Rian Treanor, but Unfold is one of this niche's most enjoyable records yet. SW
---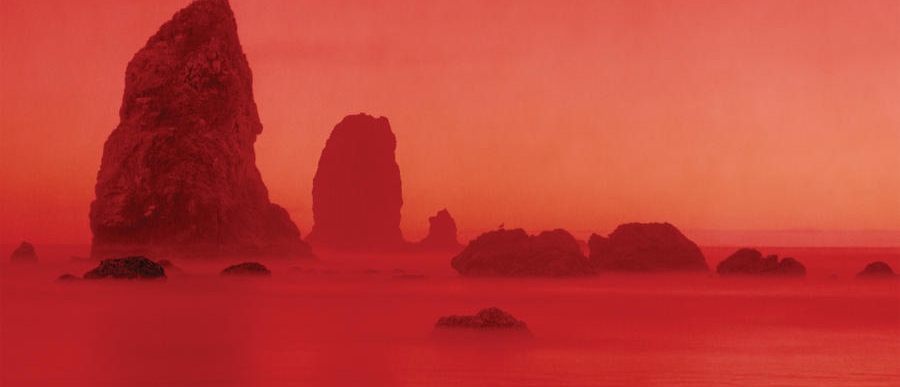 Gang Gang Dance
Kazuashita
(4AD)
It's been seven years since Downtown NYC art mystics Gang Gang Dance released Eye Contact, their last full-length album. Although their announcement of their return had me dreaming of a palette full of 'Mindkilla', the results of Kazuashita are even more fantastical.
I'd like to believe they spent the last seven years in outer space and the album is their findings of what pop music sounds like on other planets. It has moments that sound like they come from a cyber dystopian future where Sade is still making music, but it's also deeply rooted in right this very moment, particularly when the legend Lonnie Holley emerges to read dark spoken word. CL
---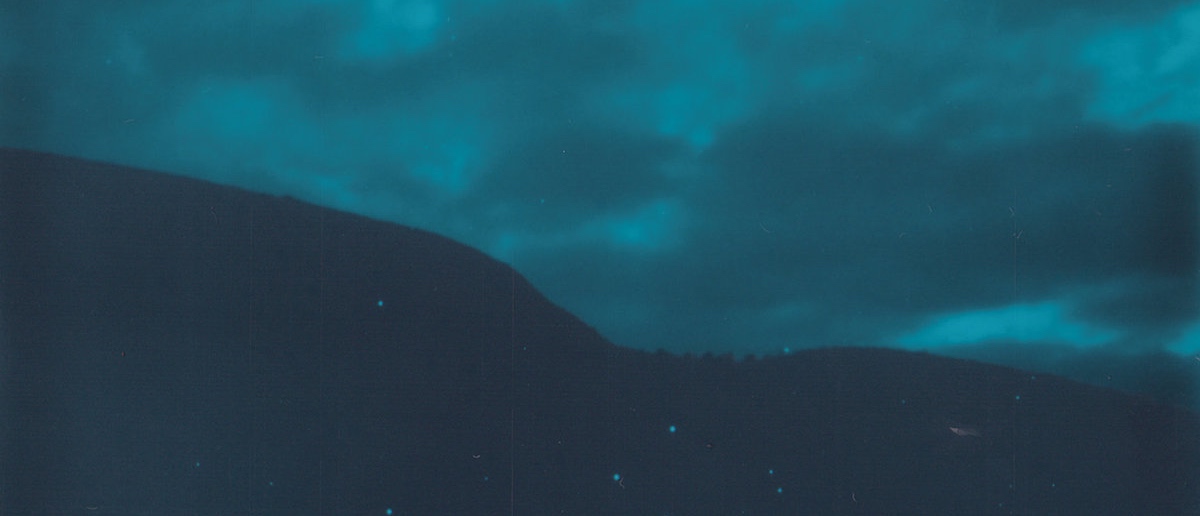 Hilary Woods
Colt
(Sacred Bones)
Bandcamp / Spotify / Apple Music
Indie music fans of a certain age may remember the falsetto-enhanced melancholic rock of Dublin three-piece JJ72, who released two hits albums before disappearing back into the mist from which they came. As a teenager, Hilary Woods played bass for the band, but there are few similarities between JJ72 and Colt's solo work. A collection of cinematic, slow-burning torch songs drawn from a Lynchian universe, it's easy to imagine the dream-wop of 'Black Rainbow' soundtracking a night at Twin Peaks' Roadhouse. ACW
---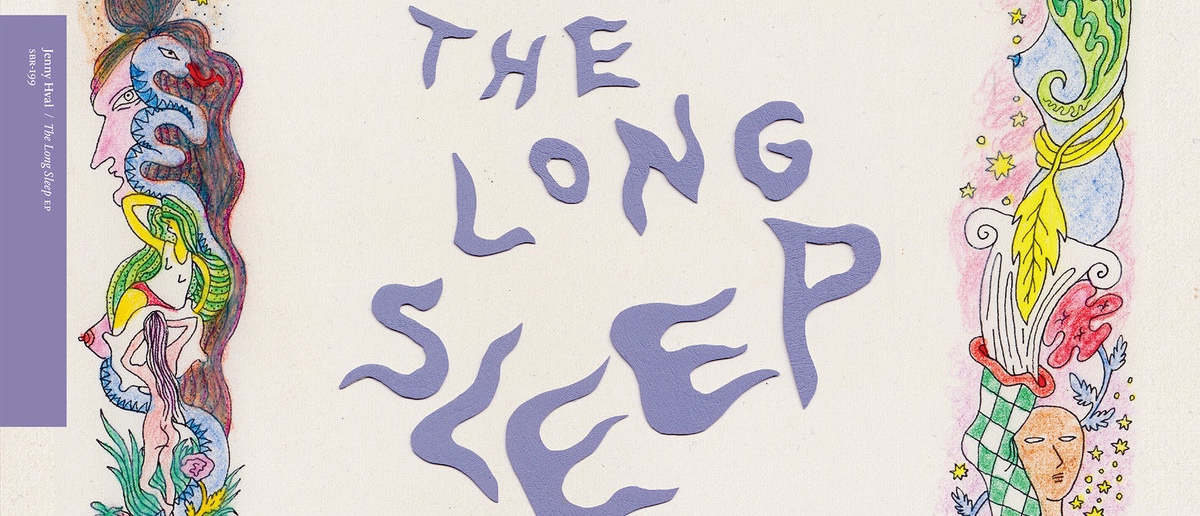 Jenny Hval
The Long Sleep
(Sacred Bones)
Bandcamp / Spotify / Apple Music
"You are your own disco ball hovering above you like a comforting reminder that not even you belong to you," Jenny Hval warns on The Long Sleep opener 'Spells'. There is always subtext to dig into on any of Hval's projects, but this line takes on a double meaning: the EP plays like jazz — down to the buoyant saxophone — the songs collapse and evolve into new versions of the same track, spinning like a disco ball, projecting only what there's space for in that moment. It's one of Hval's lighter-sounding works, but still imbued with so much poetry to unpack. CL
---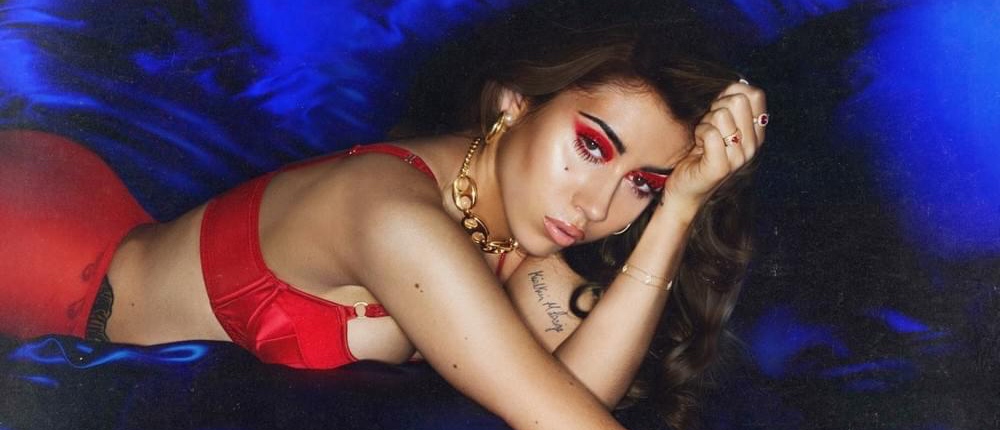 Kali Uchis
Isolation
(Virgin)
Kali Uchis could have shirked her independent spirit in favor of releasing her debut album with immediacy — she was, after all, one of our R&B artists to watch in 2015. Isolation proves that patience is truly a virtue.
The album is crafted on her own artistic terms, slinky and sumptuous, featuring a wide range of collaborators from Thundercat, Bootsy Collins and Steve Lacy to The Dap-Kings, Jorja Smith and Tame Impala's Kevin Parker. She taps into her Colombian roots with reggaeton track 'Nuestro Planeta' and gets Damon Albarn to make her her very own Gorillaz track with 'In My Dreams'. It's a flag in the sand for Uchis and a totem for how much doing it your own way can reap vibrant results. CL
---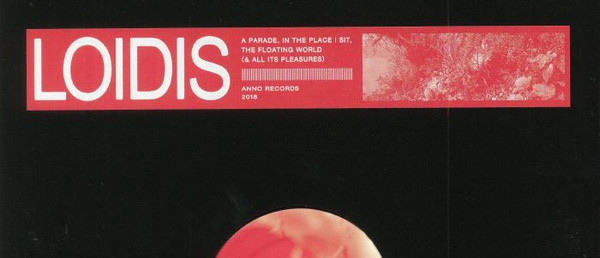 Loidis
A Parade, In The Place I Sit, The Floating World (& All Its Pleasures)
(anno)
Brian Leeds, aka Huerco S. and Pendant, has spent the last few years slowly weathering any discernible beats from his music. The dubby variations of 2013's Colonial Patterns gave way to the pastoral ambience of 2016's For Those Of You Who Have Never (And Also Those Who Have) and this year's Pendant full-length was even better, all gassy textures and loping bass.
With his first release as Loidis, Leeds returns to the dubby depths of his earlier material, bringing pulsing rhythms and sleazy basslines into his fuzzy soundscapes. 'In The Place I Sit' is the jewel in the crown: a ten minute slow burner that introduces the kick at the five minute mark. Spark up, tune in and bliss out. JT
---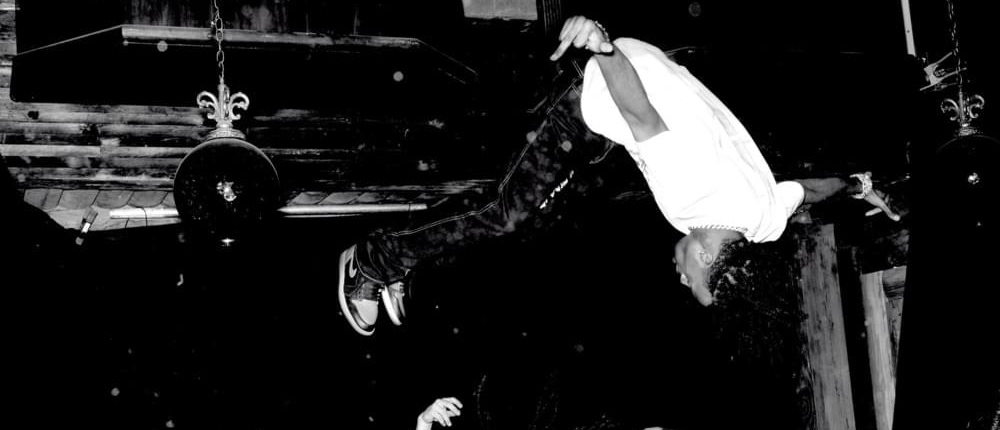 Playboi Carti
Die Lit
(Interscope)
If last year's Playboi Carti cemented the young Atlanta rapper's relevance with anthems like 'Magnolia' and 'wokeuplikethis', then Die Lit is his bid for longevity. This time around he's got feature spots from anyone who's anyone: Lil Uzi Vert, Nicki Minaj, Chief Keef, Young Thug, even Skepta makes an appearance. These collaborations aren't bad by any means, but Carti's best rolling solo: 'Old Money', 'Right Now' and 'Home (Kod)' follow 'Magnolia's cloudy lead with just the kind of breathless eccentricity that endeared him to us in the first place. JT
---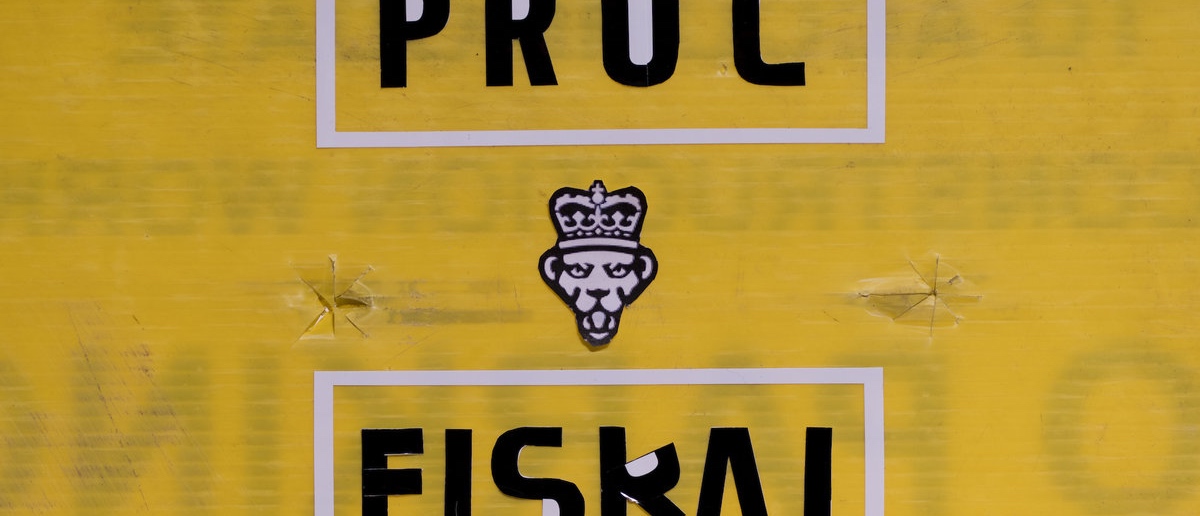 Proc Fiskal
Insula
(Hyperdub)
Bandcamp / Spotify / Apple Music
When Edinburgh's Proc Fiskal debuted on Hyperdub last year his music was quickly categorized alongside the recent crop of producers mining classic grime instrumentals for inspiration. Yes, his debut album Insula is full of eski blips and square waves, but it's got as much in common with Mogwai and Boards of Canada than it does the music of Slackk or Mr. Mitch; snatches of Scottish dialect pepper his tracks along with melodies that sound like they're come from the lineage of Scottish folk music, not video games. If you need a new Caledonian sugar rush now Irn-Bru's recipe has changed, Insula is just the tonic. SW
---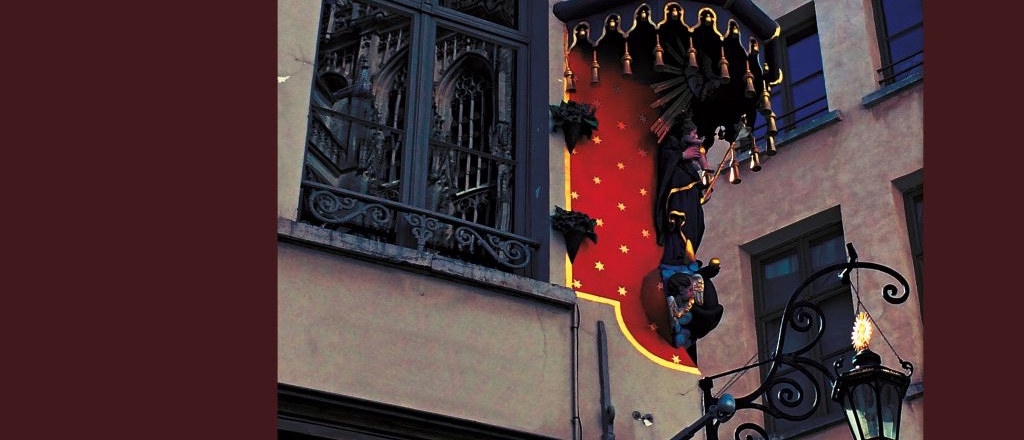 Sarah Davachi
Let Night Come On Bells End The Day
(Recital Program)
Bandcamp / Spotify / Apple Music
Recorded mostly using a Mellotron and an electric organ, Let Night Come On Bells End The Day is that most remarkable of "ambient" albums in that it's not really ambient at all. Really, Davachi's considered, smudged drones and tones have more in common with Daniel Lanois' muted slide guitar symphonies, Tired Sounds-era Stars of the Lid, or Talk Talk's quietest moments; it shouldn't be much of a surprise that she's a progressive rock devotee. These tracks aren't just arbitrary snippets of meaningless, gaseous drone – they're rich thickets of activity, performed slowly, quietly and with purpose. What more can you ask? JT
---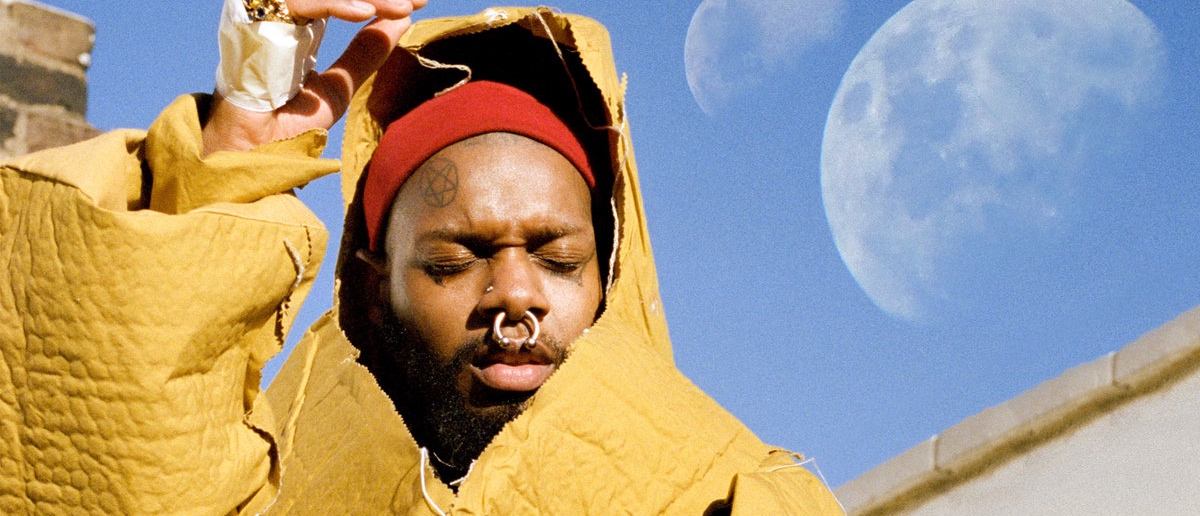 serpentwithfeet
soil
(Secretly Canadian)
Bandcamp / Spotify / Apple Music
Like Aïsha Devi on DNA Feelings, serpentwithfeet, aka Josiah Wise, focuses completely on his remarkable voice on soil, the follow-up to 2016's acclaimed blisters. There's production from a host of starry collaborators – Clams Casino, Katie Gately, mmph and Adele producer Paul Epworth – but every backdrop is just a faint murmur behind Wise's booming tones. 'soil' is contemporary gospel charged with a sweaty, sincere blast of intense sexuality and self-actualization that feels as radical as it is powerful. JT
---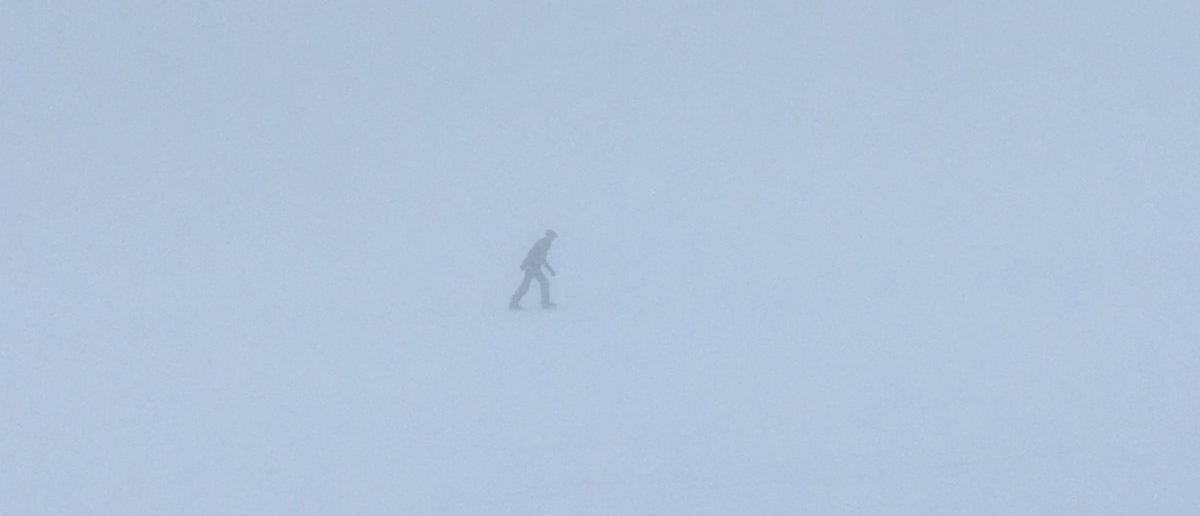 Skee Mask
Compro
(Ilian Tape)
Bandcamp / Spotify / Apple Music
Like the rest of the Skee Mask catalog, breakbeats loom large over Compro, the Munich producer's second album after 2016's impressive Shred. On this LP, he evokes a very specific moment in the early '90s when jungle started to emerge and the sound that became known as IDM started to crystallize after the release of Warp's first Artificial Intelligence compilation. It doesn't reinvent the wheel, but Skee Mask's knack for crafting warm pads and his ear for melody make this one of the best headphone techno albums of the year. SW
---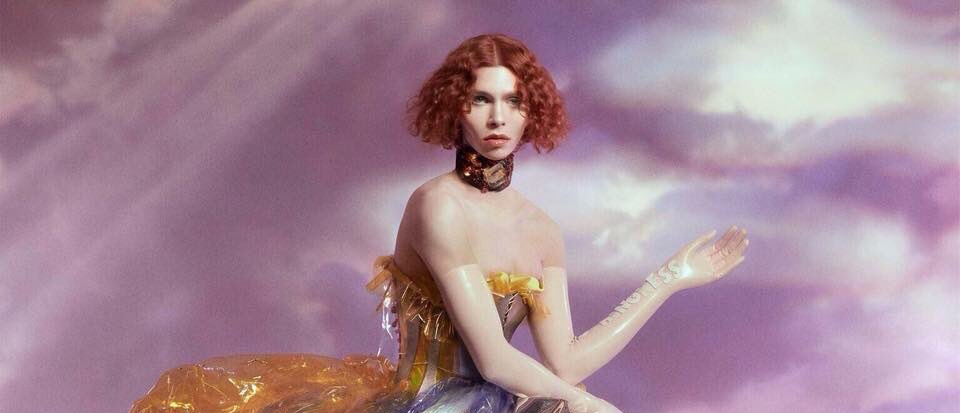 SOPHIE
OIL OF EVERY PEARL'S UN-INSIDES
(Transgressive)
We already knew SOPHIE's debut album was poised for greatness after the grand unleashing of noisy stomper 'Ponyboy' last year. With OIL OF EVERY PEARL'S UN-INSIDES, the producer has gone above and beyond her calling to envision a colossal cyber-pop masterpiece, conjuring technological breakdowns and scrambled rave dreams via a bricolage of mutant drones, teeth-chattering industrial techno, gabber, trance, and so much more. 'Immaterial' is as elastic as a piece of strawberry bubblegum, 'Not Okay' is how you wish most deconstructed club music would actually sound, while 'Is It Cold in the Water?' is just 100% transcendent. ACW
---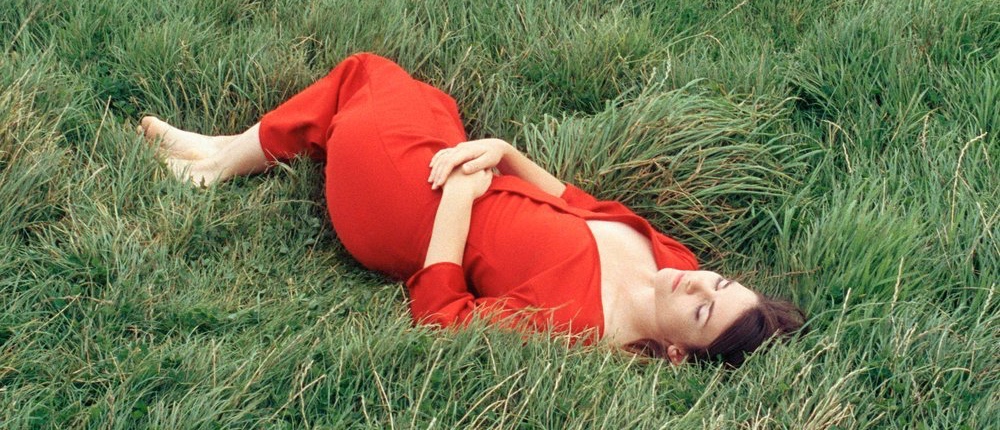 Tess Roby
Beacon
(Italians Do It Better)
Tess Roby's debut was written in 2015 following the death of her father. The specter of history haunts the album, from her father's Roland Juno-106 that she used to build the songs to the '80s goth-pop heroes it unwittingly reanimates. Cocteau Twins slide into view, while there's a whiff of the Canterbury scene in the white-hot organ that trickles through the record.
On Beacon, bright, bubbly electronics work in contrast to the earthier guitar tones from Roby's brother Eliot. 'Ballad 5' finds her fragrant voice underscored by meaty drums and a skeletal post-punk guitar line. Then there's the kosmische faerie tale of 'Borders' – a track that flings itself open to the elements. Only when you learn that Roby was "trying to envision the landscape of England within the songs", does it all makes perfect sense. ACW
---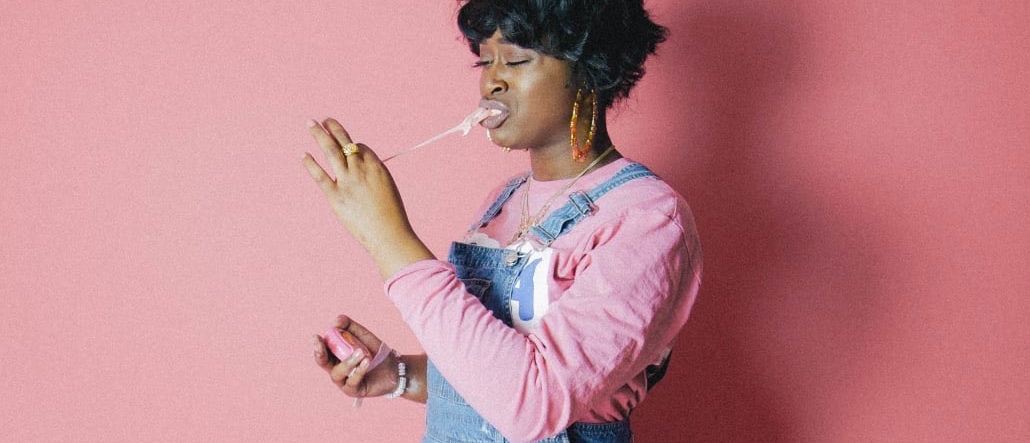 Tierra Whack
Whack World
(UMGRI / Interscope)
YouTube / Spotify / Apple Music
Whack World is one of the most urgent rap releases of 2018 and not just because it's only 15 minutes long. Tierra Whack's output is esoteric and personal, a pastiche of genre and mood. Fifteen tracks span a minute each with their own video inspired by her love of games and toys. There is real depth beyond the bright colors, too. Tierra just might have more in common with Kimya Dawson and Pee-Wee Herman than any of her genre contemporaries. CL
---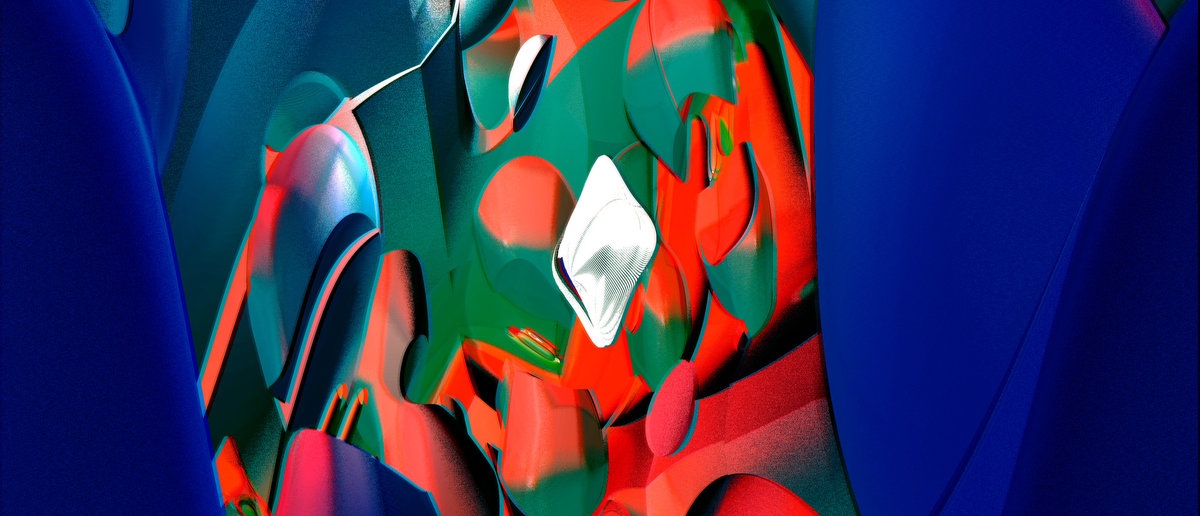 Various Artists
Patina Echoes
(Timedance)
Bandcamp / Spotify / Apple Music
"I wanted to push everyone, even the people who have released tracks before," Batu, aka Timedance boss Omar McCutcheon told FACT's John Twells of the label's first compilation. This future-facing mentality, coupled with holistic sequencing and the commitment to championing new production blood from across Europe and the US – including Rae, Neinzer and Clerya – has been poured into a 12-track snapshot that reminds just how thrilling and inventive techno can actually be. "What I was trying to do was not about me," stresses McCutcheon, whose own music has been notably left off the release. If you only buy one underground dance compilation this summer, make it this one. ACW
---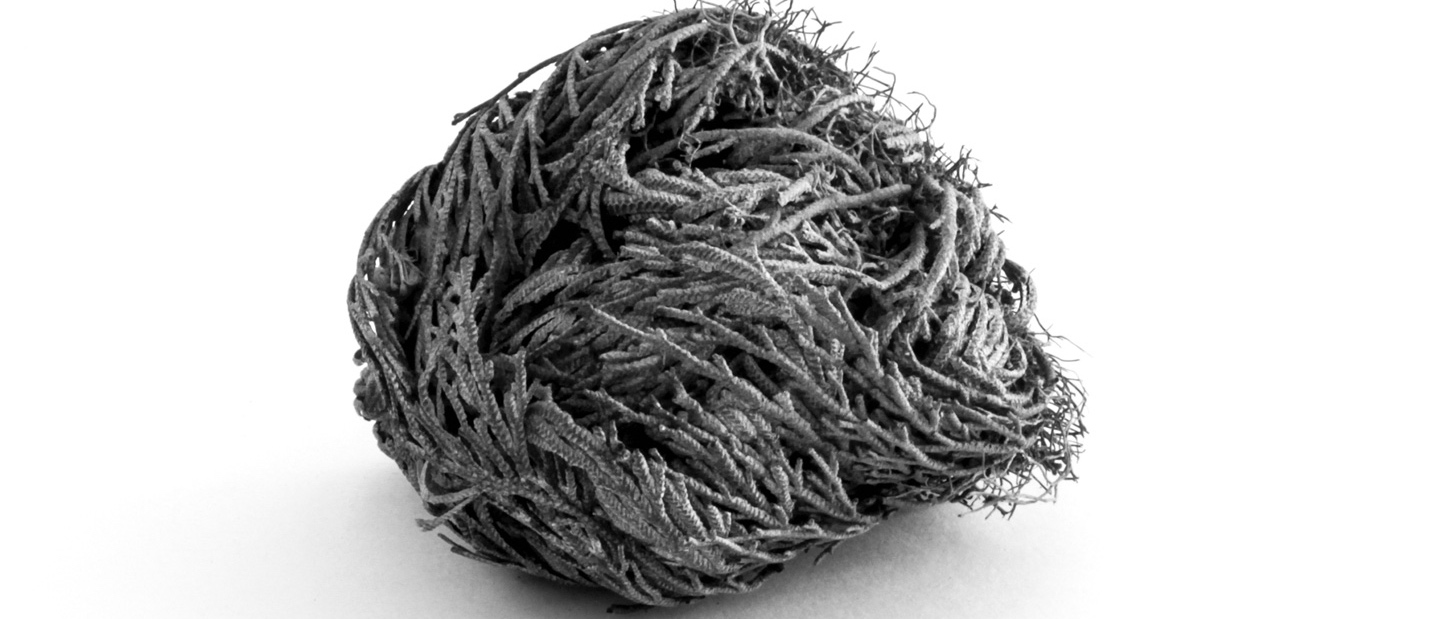 Various Artists
Flowers From The Ashes: Contemporary Italian Electronic Music
(Stroboscopic Artefacts)
Stroboscopic Artefacts has outdone itself with this exceptional anthology of contemporary Italian electronic music. There are some familiar names here – Lory D, Neel, Caterina Barbieri, Chevel and Ninos Du Brasil, among others – and each artist has offered up strikingly coherent work. Andrea Belfi's light and airy 'Spitting & Skytouching' is an early highlight, and the compilation is capped with an astonishing track from label boss Lucy, who impresses with minimal ingredients: bumping percussion and an eerie electronic voice that warbles slowly into the void. JT
---
Read next: A beginner's guide to the history and hybridity of reggaeton