Listening to Body/Head, the experimental improv duo comprised of Kim Gordon and Bill Nace, evokes a sense of wonder for the noise-lover.
There is no easy path through their compositions because of both the music's spontaneity and the sometimes-mysterious origins of its sound. When you talk to the group about gear, they will remind you that Body/Head is first and foremost a guitar band, although they do have a few tricks up their collective sleeves. "It's never so much that the guitar sounds like a synth or just like a bunch of computer noise," Nace says. "The guitar sound is first and foremost. The other stuff is there to enhance something, but we don't want there to be so much that you can't tell it's a guitar anymore."
Digging into exactly how they manipulated the guitars and voice is just as interesting as their output. Engineer Justin Pizzoferrato helped integrate an Echoplex into the recording sessions, proving that it is indeed an extremely analog endeavor. While the duo does have their fair interest in pedals, Nace notes, "Comparatively, we're not gearheads." Gordon, Nace, Pizzoferrato and pedal-maker Mark Gardner all took FACT on a journey into the hardware that helped make The Switch. It is a record as anxious as you'd expect from their previous output, but of that sound Gordon says, "There's that Jean-Paul Sartre quote, 'Anxiety is the dizziness of freedom.'" No wonder that in a talk about gear, she also notes about the album, somewhat tongue-in-cheekily, the most important element: "It was made with love."
---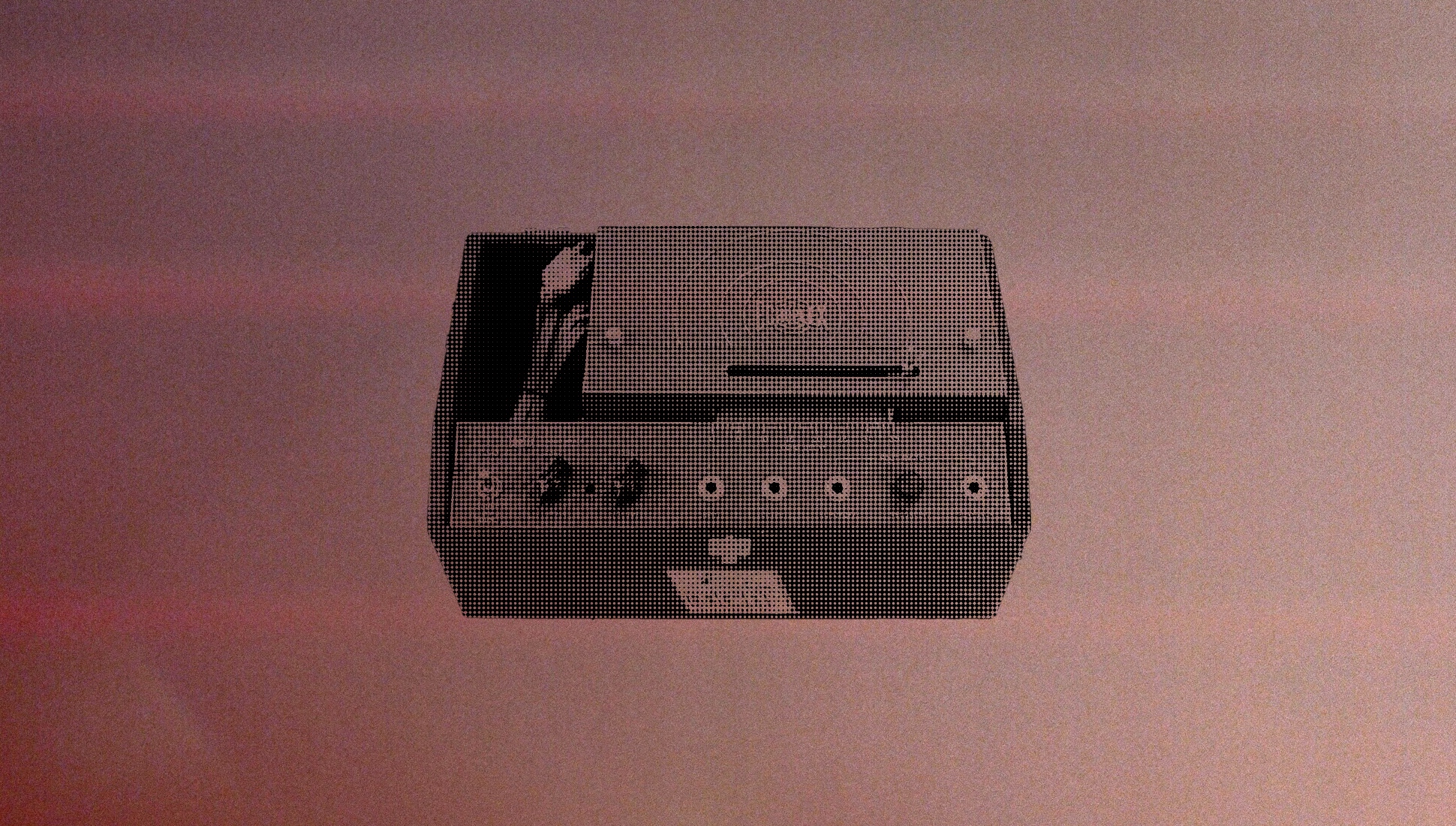 Echoplex
Believe it or not, this was both Kim Gordon's and Bill Nace's first real time working with an Echoplex, but engineer Justin Pizzoferrato notes it was so instrumental to the mixing of the album, they joked they'd name it Echoplex. "One song we'd run a vocal through it or another song, we'd run our guitars through it," Gordon says.
"While we were mixing, we would run a recording of a single guitar through the Echoplex and then record the Echoplex back into Pro-Tools and slightly pan them away from each other so you'd get this stereo image and a super short delay," Pizzoferrato says. "We also used it on Kim's vocals a couple of times, which is a pretty non-traditional use. It has have a slider that goes across the top and you can adjust the delay speed. I set up Kim so she could move that slider around and it would sound so strange because the pitch would change unpredictably: it would warble around and then settle and then warble around some more."
Gordon adds, "I'd love to try a show playing that through the board."
---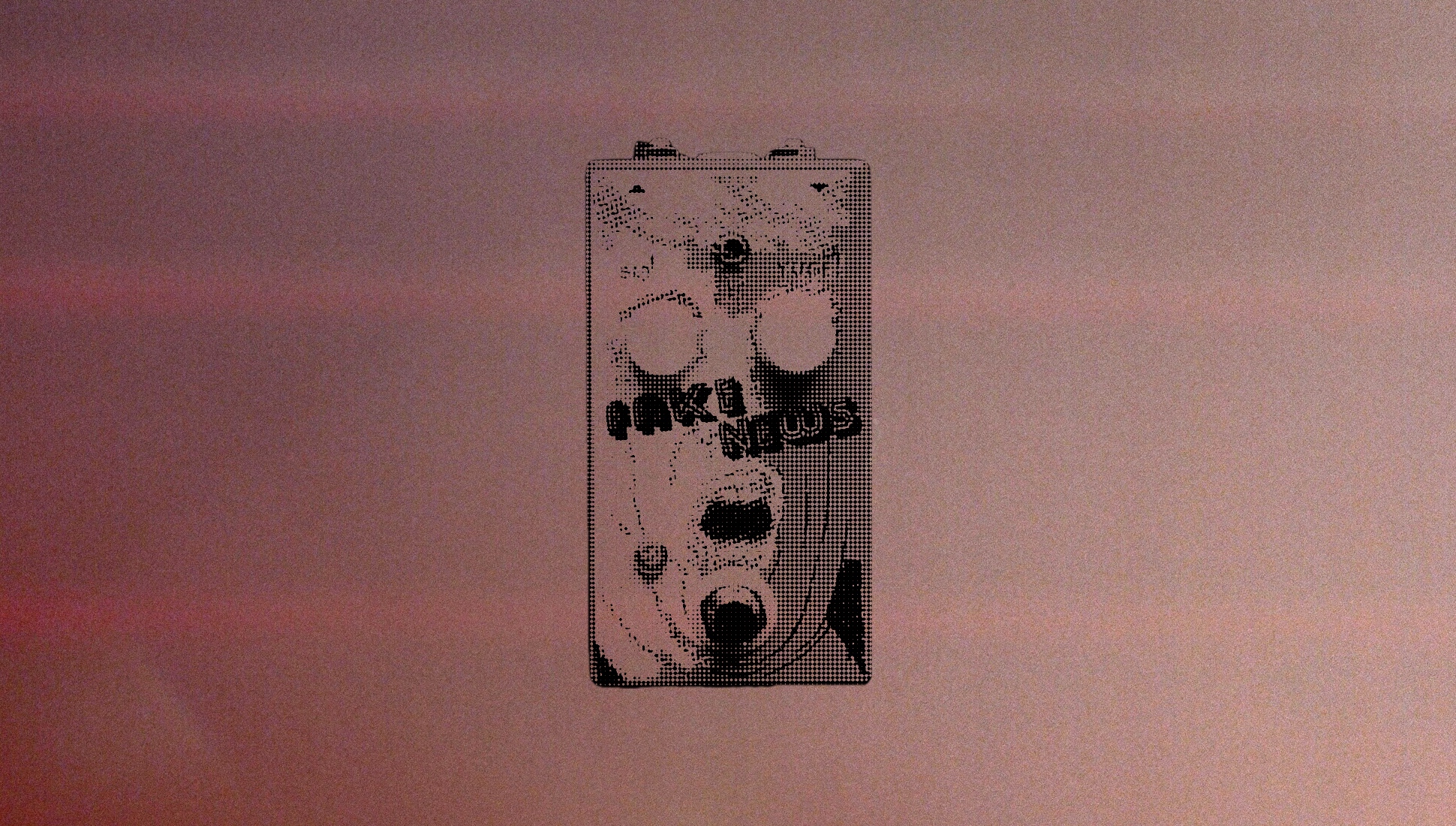 Fake News by Medical Pedal Co.
One of the most unique pieces of gear used on The Switch is the limited Fake News pedal created by Mark Gardner of Medical Pedal Co. and the LA guitar shop Old Style. Its creation was prompted by a visit the duo made to the store with their gear in tow. "I noticed they had multiple AMPEX Scramblers. I had never heard that pedal, so I looked it up and it looked insane and gnarly and cool," Gardner says. "It's very hard to get and the newer ones don't quite have that same sound, so I went out and looked for old schematics from AMPEG and I started making my own version very similar to the old schematic." This is one in Gordon's arsenal. "Kim tries more new pedals than I do," Nace says.
The pedal is indeed orange and it's blend and textures knobs are respectively re-dubbed "Sad!" and "Yuge!" as a nod, like its name, to you-know-who: "It's a wild card," Gordon says. "You don't know what it's going to do." The pedal is built with a pre-amp circuit, which Gardner also uses in his Capsule pedal, which allows a user to crank up the gain for something really gnarly-sounding. "There's a switch that I put in that's a tone switch, so it cuts some of the bit-crushy sound to it and rounds it out a little bit more," he says. The pedal is very gated, so if you play it really hard, it doesn't sustain much. It almost sounds like if you had a fuzz pedal going and dropped in a pool of water so it just stops."
---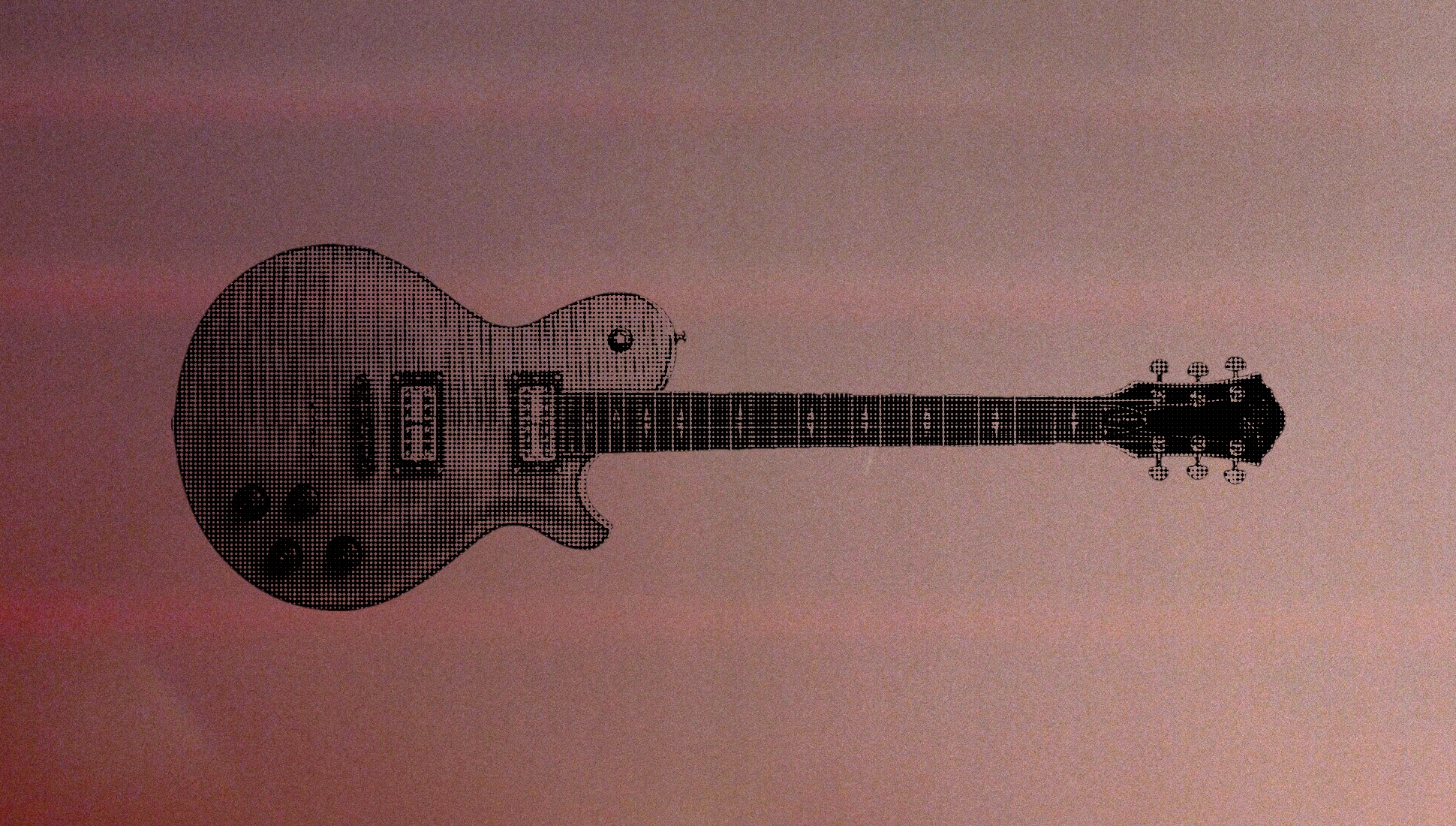 Michael Kelly "Les Paul dupe"
We'll just give Bill Nace the floor for this one: "My friend found [the guitar I used for The Switch] in the pond that's behind the studio where we recorded both of our records. It was strapped together with two other guitars and a pretty expensive bass. He gave that to me, I didn't touch it for like two years and then when Kim and I started playing, I usually play prepared with wood and metal. When Kim and I started playing, I needed a guitar that I wasn't playing prepared. I thought I'd play this guitar until I got another one, but I ended up liking it a lot. The pickups are pretty good. It was a crazy way to get a guitar."
---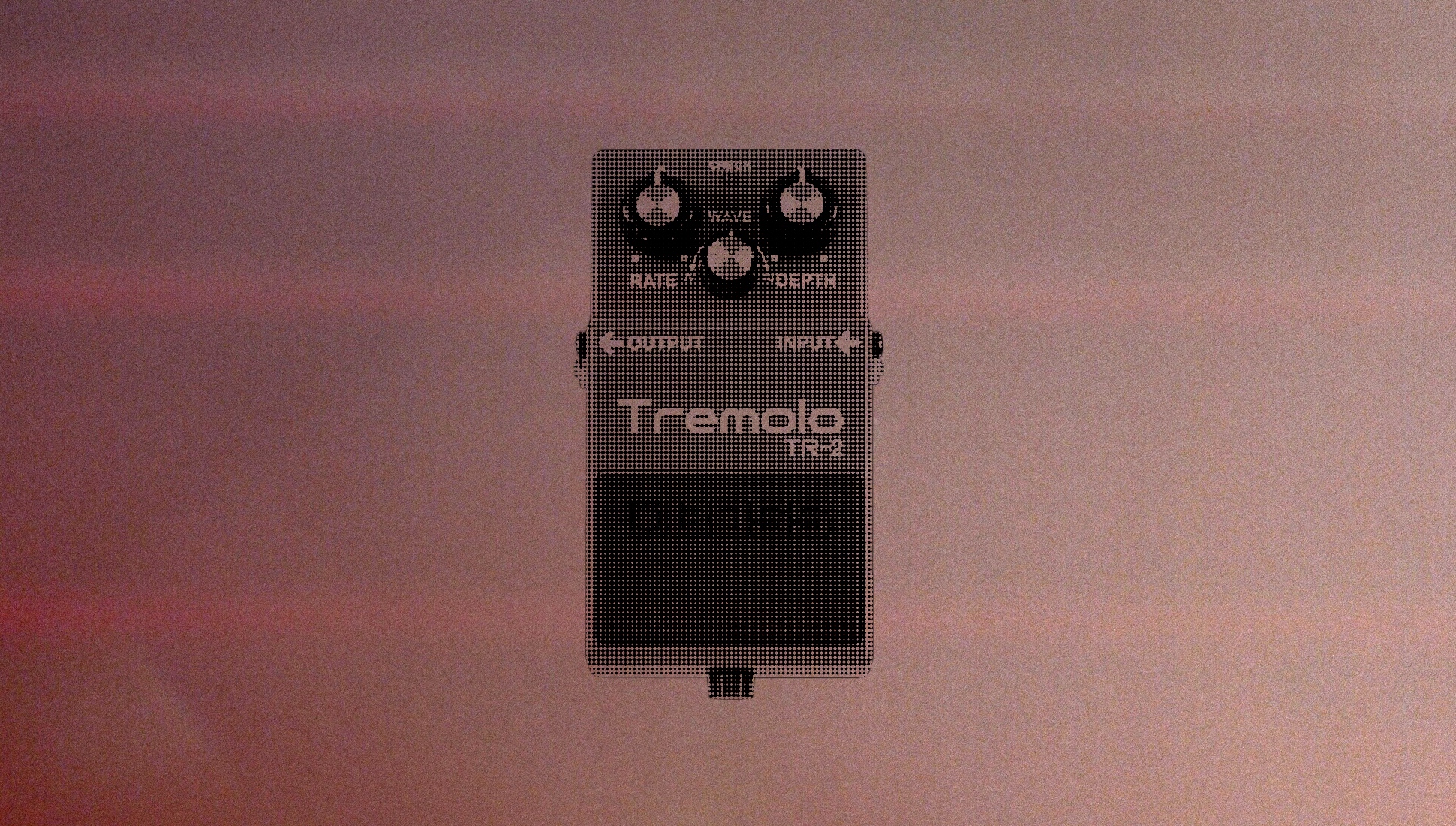 Tremolo pedal by Boss
Boss is time-tested and the tremolo pedal does exactly what it says on the tin: it modulates the volume up and down of whatever it's playing through. Both Gordon and Nace use this green Boss edition, but Nace notes received a Hummingbird tremolo pedal from Earthquaker Devices which he is excited to use, perhaps on tour. Just don't expect to see a mighty gear haul at a Body/Head show: "We don't have that much stuff. It's not like we each have five guitars that we're bringing out," Nace says. "It's the same guitar, pedals, maybe we'll leave one out one night. How many guitar pedals does someone need on one tour?"
---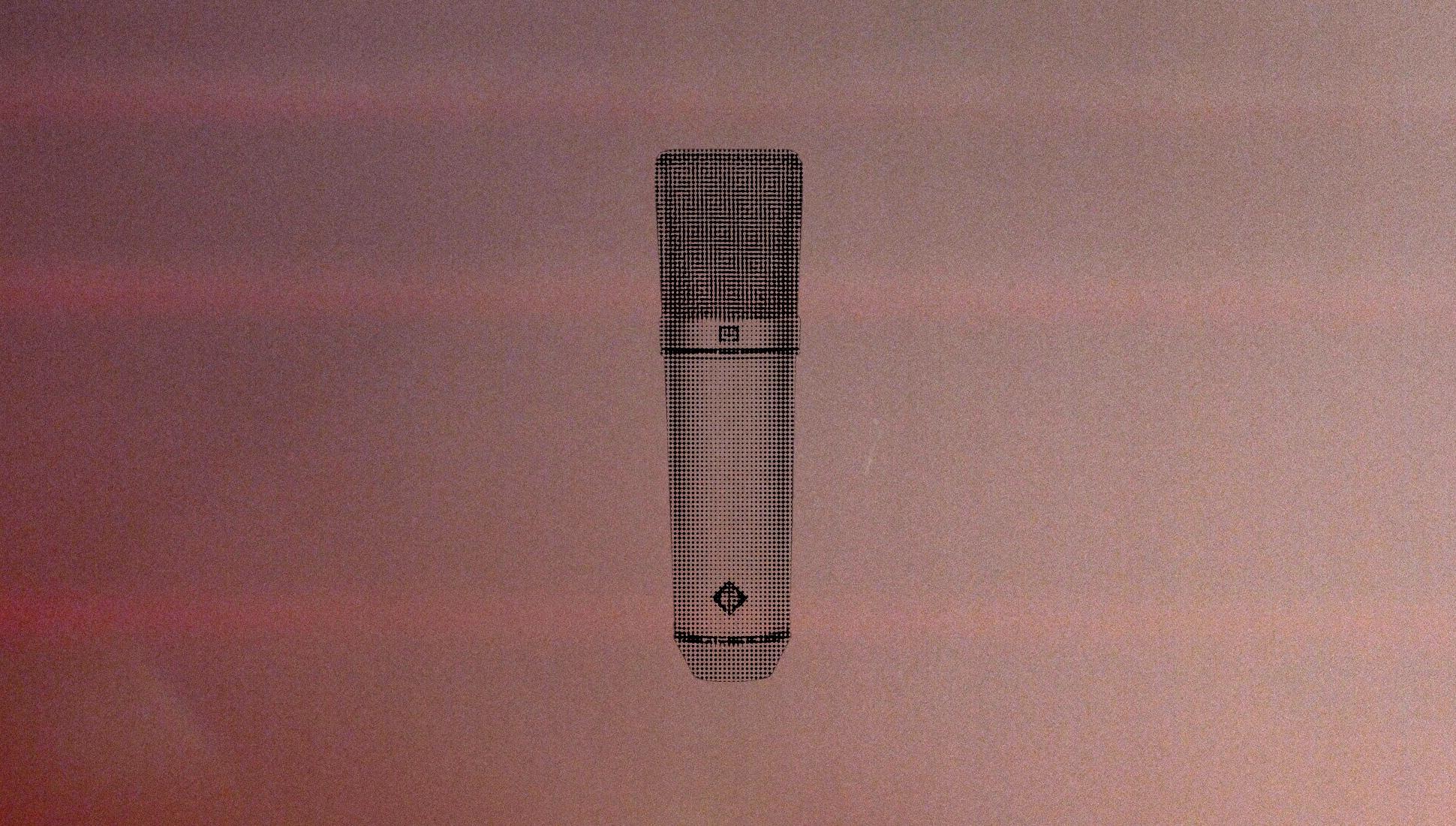 u67 microphone
Since Body/Head's work is improvisational, one of the biggest challenges for engineer Pizzoferrato is ensuring both guitar amps and the vocal amp are all isolated from each other while both Gordon and Nace are still able to clearly hear each other's performance. "If we are going to just use one of Kim's parts in a track mix, Bill's guitar cannot be breathing into either of her microphones," Pizzoferrato says. "The thing that makes it tricky is that they need to be in the room and they need to be able to hear each other really well. Everything starts as just a loose concept. No one knows what's going to happen until we're editing."
Pizzoferrato also notes the just messing around in the studio is one of the key components to making a Body/Head record. "Bill had recorded something on a tape recorder and we ran it through his amp and I mic'd his amp up and we would take the recording of that mic'd up amp thing and we'd run that through the amp so it was degraded every time we did it," he says of album closer 'Reverse Hard'. "It turned into this bassy, garbled, fucked-up sound. We did that and then we reversed it, so it starts out as this messy thing then it really thins out to nothing and then bam, the song hits you and it's really heavy."
---
Claire Lobenfeld is FACT's managing editor.
Read next: Mitski on her Piano Teacher-inspired, "saddest" album Be the Cowboy
Read next: Kim Gordon and Bill Nace on the intuitive noise of Body/Head