The mixtape-style album is the product of a two week recording session with the Mixpak founder.
Santigold has teamed up with producer Dre Skull, founder of Mixpak Records, to release surprise dancehall project I Dont Want: The Gold Fire Sessions.
Described in a press release as a "loose and spontaneous project", I Don't Want sees Santigold building upon the reggae and Afro-Caribbean musical influences present in her 2008 debut Santogold and it's 2012 follow-up Master of My Make-Beileve. Listen to a track from the project, 'Run The Road', now.
Santigold will tour in support of the release and has select dates on Lauryn Hill's The Miseducation of Lauryn Hill 20th Anniversary Tour. See below for the artwork and tracklist for the project, as well as the dates for the artist's live shows. I Don't Want: The Gold Fire Sessions is available to stream and download now.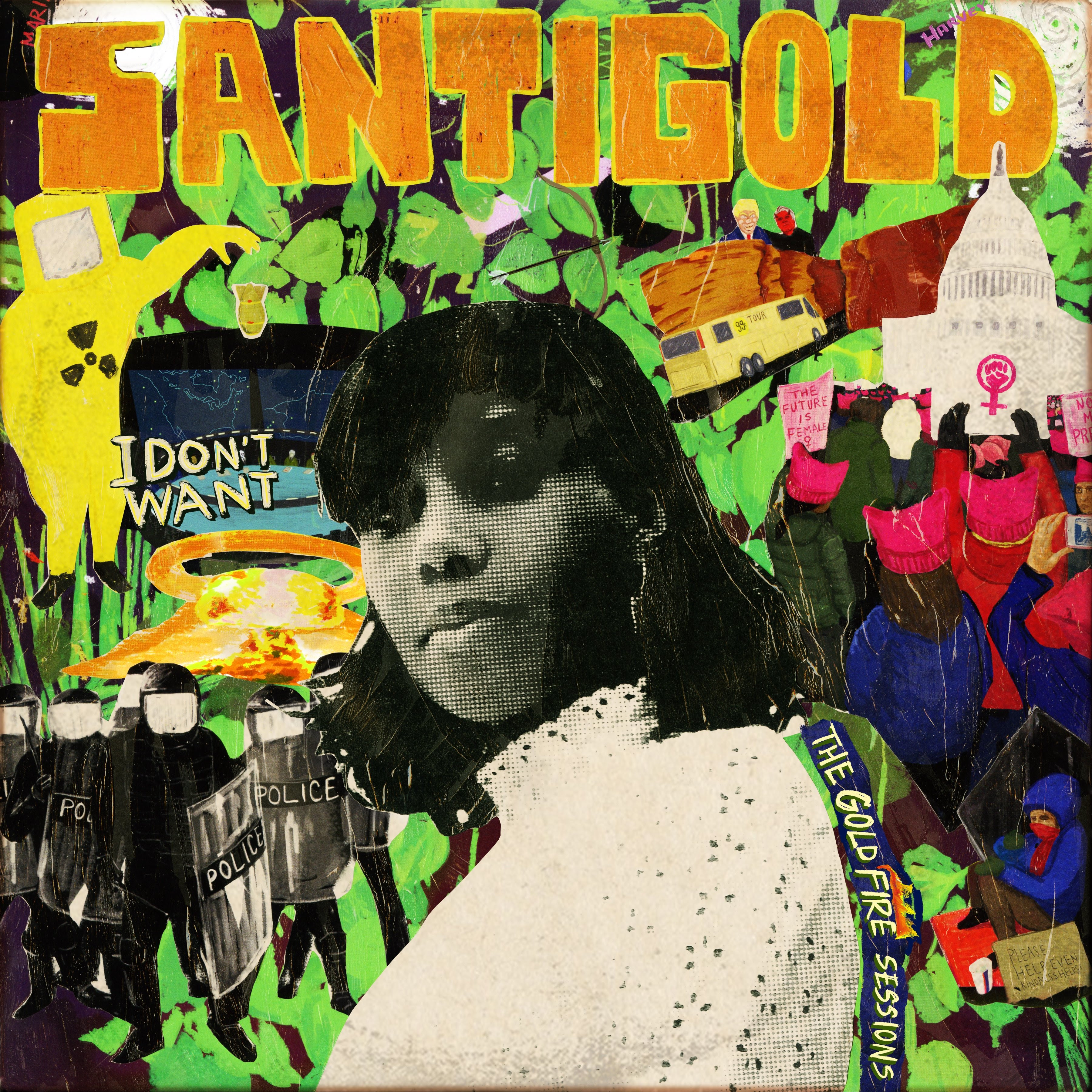 Tracklist:
01. 'Coo Coo Coo'
02. 'Run the Road'
03. 'Wha' You Feel Like'
04. 'I Dont' Want'
05. 'Valley of the Dolls'
06. 'Why Me'
07. 'Crashing Your Party'
08. 'Don't Blame Me' [Feat. Shenseea]
09. 'A Perfect Life'
10. 'Gold Fire'
Santigold Live Dates:
Sept 12 – Portland, OR @ Veterans Memorial Coliseum *
Sept 14 – Vancouver, BC @ Deer Lake Park *
Sept 15 – Seattle, WA @ ShoWare Center *
Sept 21 – Las Vegas, NV @ Life is Beautiful
Sept 22 – Phoenix, AZ @ Comerica Theatre *
Sept 26 – Denver, CO @ Red Rocks Ampitheatre *
Sept 29 – Long Beach, CA @ Music Tastes Good
* = with Lauryn Hill
Read Next: Tirzah imbues throwback soul into her Domino debut Devotion