Every month columnist Lorena Cupcake compiles a list of the most noteworthy rap releases for The Rap Round-up. Up this month is a murderer's row of superstars, including Drake, Future and Chief Keef, as well as some of the exciting up-and-comers like Compton's Buddy and Megan Thee Stallion from Houston.
We knew Kanye couldn't contain our summer even before he went all MAGA on us and July proved there's no need a Jackson Hole sojourn to harness your star power. This month we saw new releases from promising Compton rapper Buddy, a collection of fiery missives from the future mayor of Chicago Chance the Rapper, a surprise new tape from Future and Zaytoven and a tongue-lashing EP from Houston's Megan Thee Stallion.
And, of course, who could forget Drake? His latest, Scorpion is another portly collection that Rap Round-up columnist Lorena Cupcake notes has the kind of juice that might not sustain a whole album but can be curated into an excellent slimmer volume of your own design. (But we've all been paring down his output into superb EPs since VIEWS, right? It's no wonder he tried to get us all on the playlist wave.) Now before you nitpick, Scorpion came out the day after the last Rap Round-up went live, making it perfectly eligible for consideration here. We, at least, know we're not the only ones who have spent the past month crooning personalized versions of 'In My Feelings' to our cats.
---
Buddy
Harlan & Alondra
Buddy made his debut as a slight teenager tucked under Pharrell's wing on the veteran producer's I Am Other label but didn't start picking up buzz until last year's collaboration with Kaytranada, the Ocean & Montana EP. Now 24, the Compton rapper has made his full-length debut with a lyrical, soulful tribute to his LA County home.
A$AP Ferg's deep, tactile bass adds dimensional interest to lead single 'Black' — the two are touring together this summer — but for the most part, the focus is on Buddy's versatile singing skills and rap flows as he traverses 'Long Beach, Compton, Watts to South Central' over funk-fortified Mike & Keys beats.
---
Chance the Rapper
'Work Out', '65th & Ingleside', 'I Might Need Security', 'Wala Cam'
Writer David Drake perhaps said it best when he suggested that Chance "doesn't suck; he's just become uncool to be into." On these four new tracks, released separately (but tied together with artwork by frequent collaborator Brandon Breaux), Chicago's self-deified savior announced he'd purchased local news outlet Chicagoist, a move that concerns many aware of his track record of suppressing negative publicity.
Perhaps Chance's greatest weakness is how deeply he takes the Twitter shots, bad press and music criticism (called so for a reason) to heart; how his desire to absolutely control his own narrative tugs the thread of his legacy askew.
---
Chief Keef
Mansion Musick
While 2018 hasn't seen a release from Keef as cohesive as 2017's Two Zero One Seven, Thot Breaker or Dedication, he's had a prolific stream of grab-bag projects with jewels slung loose among them.
Mansion Musick opens and closes with spare piano accompaniment over which Keef raps like he's reciting poetry. The sedated repetition of 'Hand Made' is relatively earworm-worthy; producer Pi'erre Bourne turns up with muse Playboi Carti on 'Uh Uh'.
Elsewhere, a track like 'Tragedies' begins with an assortment of sounds like that seem studio noodling gone unedited. When the beat kicks in with the canned video game screams of a dying man, it's clear the the production choices are simply unorthodox, not unintentional.
---
Drake
Scorpion
Double album tracklist designed to rack up streams as quickly as possible? Check. Singles released early to seed first week numbers? Check. An escalating rap beef, viral dance challenge and Spotify playlist promotion bordering on inordinate? Check. The truth is, Drake doesn't need these gimmicks to go platinum but these days it doesn't matter.
Perhaps Scorpion is best viewed as a make-your-own-playlist kit, an excess of material for your own perfect album. Cut-and-paste wistful piano tunes, daddy issues Drake or bounce-influenced tracks into your perfect new Drake release; don't worry too much about the scraps left over.
---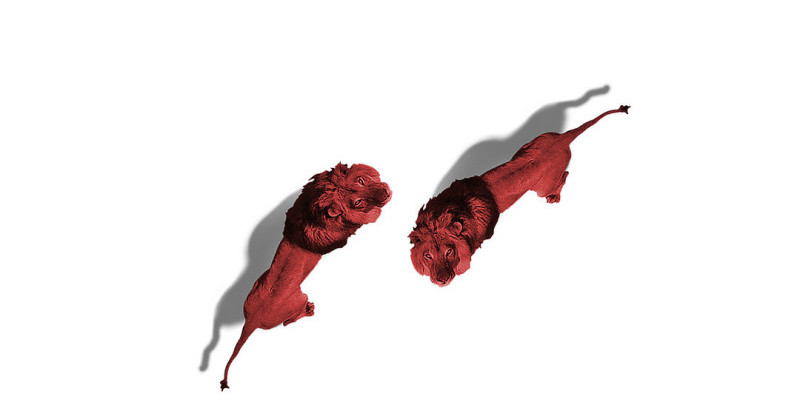 Future
Beastmode 2
Since their 2015 opus Beastmode, producer Zaytoven and Future haven't exactly been laying low; the Drake collaboration 'Used to This' was originally slated for the follow-up album, and they spent hours in the studio making music none of us will ever hear.
Like carving a sculpture from a block of marble, they've cut back their profuse output into nine cohesive songs that could stand on the shelf in any art museum.
Similar to its predecessor, Beastmode 2 peels back a scarred and callous exterior to reveal deep emotional truths. Where some fear the void, Future dives in.
---
G Herbo x Southside
Swervo
808 Mafia producer Southside has teamed up with one of Chicago's most promising young rappers to help him craft his most mature project yet. If Lil Herb was the child, and G Herbo was the young man, Swervo is a rapper in his peak – a fully developed talent whose career arc has finally landed home.
He's learned to modulate his flow, adjusting a sometimes monotonous stream of intensity into more varied rhythms with peaks and valleys to keep the ear interested. Aware of the needs of his growing family, and the missteps that have cut short the path of too many of his peers, Herbo is future-focused and self-aware than ever.
---
Megan Thee Stallion
Tina Snow
"First of all, I'm from Houston," is the opening volley on Tina Snow, a line that contains as much challenge as pride.
As if we could forget. Megan Thee Stallion's H-town provenance was first established on her single 'Last Week in HTx', a rags-to-riches hometown homage dappled with Spanish slang, area codes and other signifiers of Houston pride. Since then, she's been on a mission to let the world know that the Knowles sisters aren't the city's only cultural export.
On her latest full-length, the unsigned Texan rapper makes sensual music for findom finessers and Cognac Queens. The melodies attach to your cerebrum like grains of powder cling to a spoon; in the entire world, there are not enough meme images of volume knobs being turned up to properly express the lyrics.
---
Starlito
At WAR with Myself Too
There are certain regions, insulated from mainstream rap trends by geography and economic inequity, that serve as an enclaves for their own thriving brand of street rap. Detroit's one; Tennessee is another.
Along with Memphis' Young Dolph and Don Trip (Starlito's brother-from-another-mother on the popular Stepbrothers series), Nashville-based 'Lito serves to protect the locale's Three 6 legacy while refining a laid-back sound that's more shot-caller than shots fired.
While the central states are often overshadowed by Atlanta's trap boom and coastal starpower, the hotly anticipated follow-up to 2011's @ WAR w/ myself proves that Starlito's prolific mixtape output is always worth listening to.
Lorena Cupcake writes about every facet of culture. Find their insightful coverage on music, food and more at lorenacupcake.com.
Watch next: Zaytoven – Against the Clock // Southside – Against the Clock