The Berlin festival adds even more FACT favorites to its incredible program.
Berlin Atonal has announced the full lineup for it's 2018 edition, which takes place at Kraftwerk Berlin from August 22 to 26.
Some of these unmissable additions include Caterina Barbieri's debut A/V show with Italian video artist Ruben Spini, Pariah performing his latest full-length Here From Where We Are and the world premiere of the Atonal commissioned collaboration between Sunn O)))'s Stephen O'Malley and INA-GRM director François Bonnet, AKA Kassel Jaeger.
Other highlights include the avant-garde duo Killa-Oma, the world premiere of Claude Speeede's audiovisual collaboration with filmmakers Sasha Litvintseva and Beny Wagner, as well as Japanese sound designer ENA soundtracking an edit of Kenta Iwamoto's documentary Bridge live on Atonal's closing night.
PLO Man, Powder, DJ Sports, DJ Marcelle, Chevel and Felix K have also been added to the bill, joining previously announced FACT favorites Beatrice Dillon, object blue, Objekt, Lucrecia Dalt and Lanark Artefax. Check out the full lineup below, and buy the last remaing day tickets over at the Berlin Atonal website.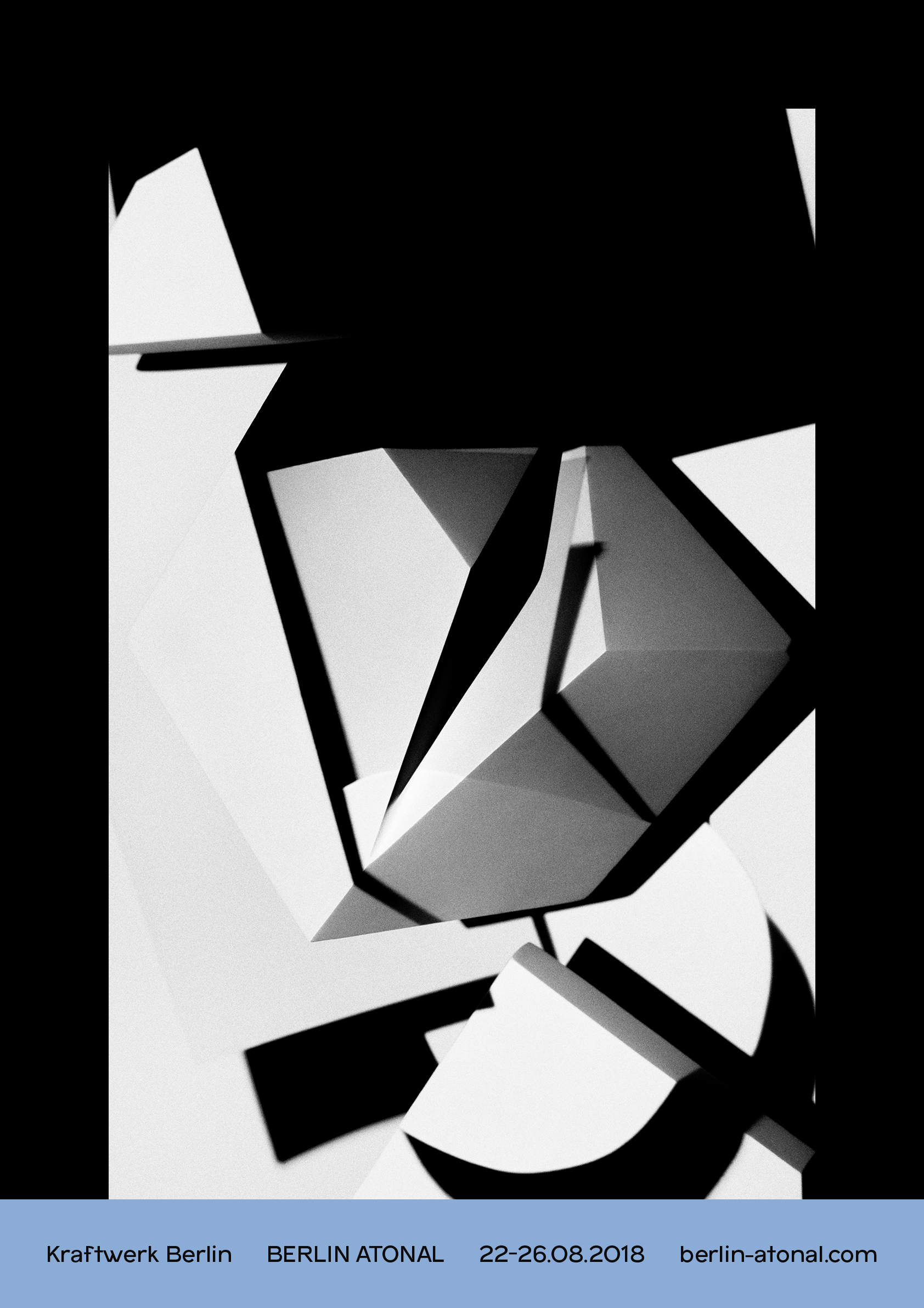 Berlin Atonal 2018 full program:
48k
Aasthma (Peder Mannerfelt + Pär Grindvik)
Actress
Alessandro Adriani
Alpha 606
Anete K b2b LZE
Astrid Sonne presents Ephemeral
Batu
Beatrice Dillon
Blue Hour
British Murder Boys
Bruta Non Calculant
Caroline Lethó
Caroline Lethô
Changsie
Chevel
Claude Speed + Sasha Litvintseva + Beny Wagner
Cloudo b2b Mayhem
Courtesy
Cura Machines with Rainer Kohlberger
David Morley
DJ Marcelle / Another Nice Mess
DJ Sports
Djrum
ENA b2b Felix K
Eric Maltz
Eris Drew
Esi + Octachoron present Fear Pollution
Gábor Lázár presents Unfold
Giant Swan
Golden Medusa
Group A with Dead Slow Ahead
Helena Hauff
Hiro Kone presents Pure Expenditure
HVL
Iona Fortune presents Chaotic Profusion
ishi vu
Jay Glass Dubs
June
Kassel Jaeger + Stephen O'Malley
Killer-Oma (Killer Bong + Isao Suzuki)
Klara Lewis
Kolorit (Lowtec + Kassem Mosse)
Konx-om-Pax
LABOUR presents next time, die consciously (بیگانگی)
Lanark Artefax
Layne
Le Syndicat Electronique
Lena Willikens
Leslie Winer presents ©ont. with Gazelle Misst'inkiette + Maeve Rose
Lil Mofo
Lucrecia Dalt presents Synclines
Lutto Lento
Machine Woman
Martina Lussi
Misantropen
Mohammed Reza Mortazavi + Fis
Moopie
Mun Sing
Nemo + Castro
Neon Chambers (Kangding Ray + Sigha)
Nika J
Nikakoi
Object Blue
Objekt
Optimo
Ora Iso
Outer Space presents Organic Dial
Paradox
Pariah
Patricia
Phantom Love
Photonz
PLO Man
Possible Futures
Powder
Prequel Tapes
PTU
Regis
Rezzett
Robin Fox
Samuel Kerridge
Sybil Jason
Shifted / Broken English Club / Ilpo Väisänen
Sigha
Simo Cell b2b Low Jack
Sissel Wincent b2b Anastasia Kristensen
Skee Mask
Solid Blake
Sophia Loizou
SW. / SVN
The Bridge soundtracked by ENA
Transcendence Orchestra
Tutu
Veronica Vasicka
Yousuke Yukimatsu
YPY
Read Next: Techno and catharsis – Discovering electronic music's outer limits at Berlin Atonal 2017