Two hours of relentless, bass-heavy techno recorded live using five decks. Fetch the Club-Mate, it's gonna be a long night.
If you've spent any time poring over eerie minimal techno records in the last decade, you've almost certainly come across Luca Mortellaro, whether you know it or not.
Mortellaro has been releasing records under the moniker Lucy since 2007, and in 2009 founded experimental label Stroboscopic Artefacts. Since then, he's been a mainstay of the European scene, commanding a level of quality in both his own releases and those associated with the label.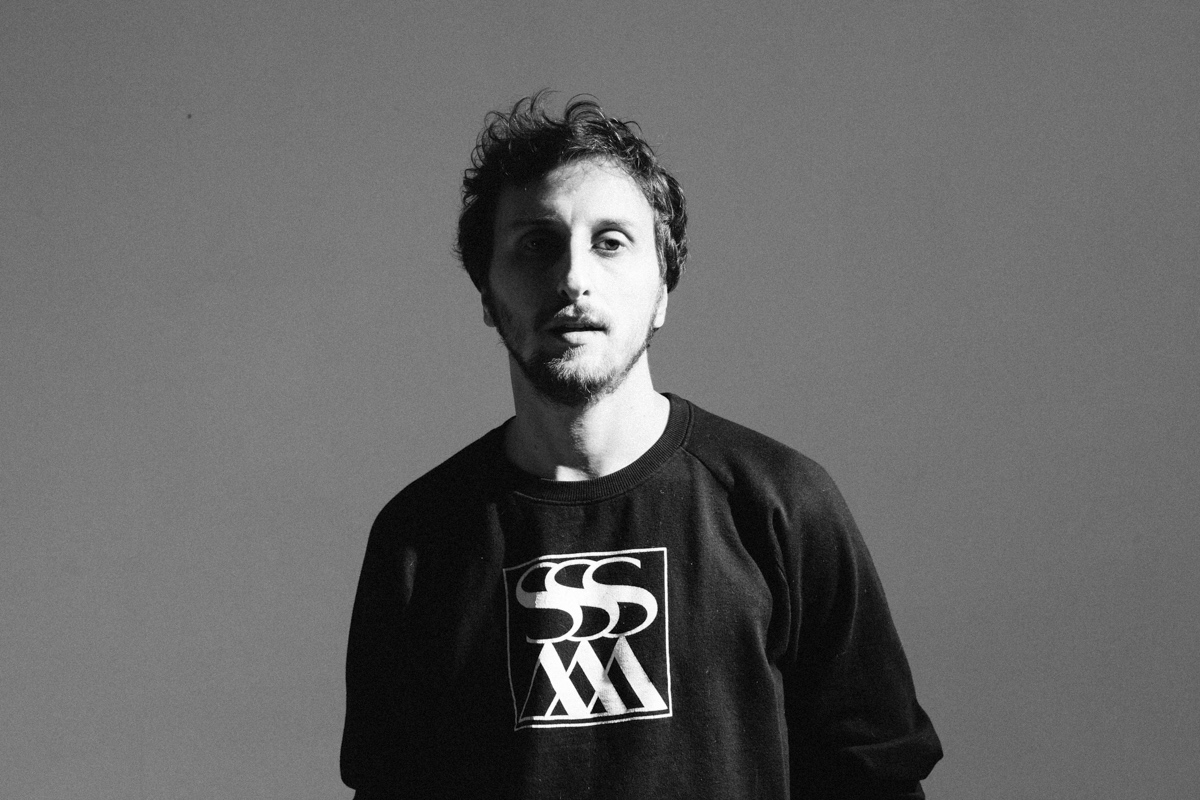 Earlier this year, Stroboscopic Artefacts put out Flowers From The Ashes, an impeccable compilation of contemporary Italian electronic music featuring tracks from Caterina Barbieri, Chevel, Andrea Belfi and of course Lucy himself. It's one of FACT's favorite albums of the year so far, and shows that even after a decade, the label remains a vital part of the electronic music landscape.
For this FACT mix, Mortellaro went back to basics to recapture the very essence of his craft. "I had no access to my studio in Berlin," he tells FACT from his hometown of Palermo in Sicily. "So I decided to throw a private party with some friends to be able to record it. We built a massive soundsystem on a beautiful terrace in the historical centre of the city, started spreading the word to my friends, and suddenly the magic happened. The party was so hidden inside the maze of tiny streets of the Arabic city centre that luckily no cops showed up. I guess they couldn't find the way! 100 friends dancing in a 42° Sicilian summer heat: sweat, skin, bass, a lot of bass. It was truly special, and from that this mix was born."
Mortellaro recorded the mix using four CDJs, one turntable and two FX pedals, and hasn't edited anything. It's "raw and quite eclectic," he says. "The flow of music has to be alive, just as the dancers in front of me."
Tracklist:
Elbee Bad – 'Wish We All Was Kool'
Donato Dozzy – 'Back'
Special Request – 'Curtain Twitcher' (Nina Kraviz Alice Was Here Remix)
L. B. Dub Corp – 'Hard Wax'
Neel & Natural/Electronic.System. – 'Percussiva'
Bjarki – 'Fork 2-2'
Vril – 'Omniverse' (His Master's Voice Mix)'
Lucy – 'Tarkomania Dub'
Cybotron – 'Clear'
Blawan – 'Klade'
Psyk – 'A Side Voice Print' (Shifted Remix)
Avenza – (Wata Igarashi Remix)
Unknown – 'Paling Trax 1' (B2)
Dj Nasty – 'Footwork'
Conforce – 'Compulsion'
Ninos Du Brasil – 'O Vento Chama Seu Nome'
Aleksi Perala – 'Uk74R' (Len Faki Deepspace Mix)
Teste – 'The Box Man'
Regis – 'Execution Ground'
Lucy – 'Or Maybe Yesterday' (Unreleased – upcoming)
Bjarki – '3-1 Tap Lush'
Untold – 'Motion The Dance'
Moody – 'Freeki Mutha F cker'
Bambonou – 'Handd'
Club MCM – 'Club MCM' (Mark Broom Re-Edit)
Yotam Avni – 'Children Of Dub'
Nicolas Bougaieff – 'Woke Up As A Copy'
José Larralde – 'Quimey Neuquén' (Chancha via Circuito Remix)
Laertes – 'Exfinos Pontos' (Polar Inertia Remix)
Andy Stott – 'Dark Details'
Actress – 'Fantasynth'
Read next: Caterina Barbieri on synthesis, minimalism and creating living organisms out of sound