"An American IPA with a Japanese kick".
Today (August 8) is 808 Day, which means the world is celebrating Roland's famous drum machine, the TR-808. Of course, it wouldn't be a celebration without something to make a toast with, which is why, we suppose, you can now buy 808-themed craft beer.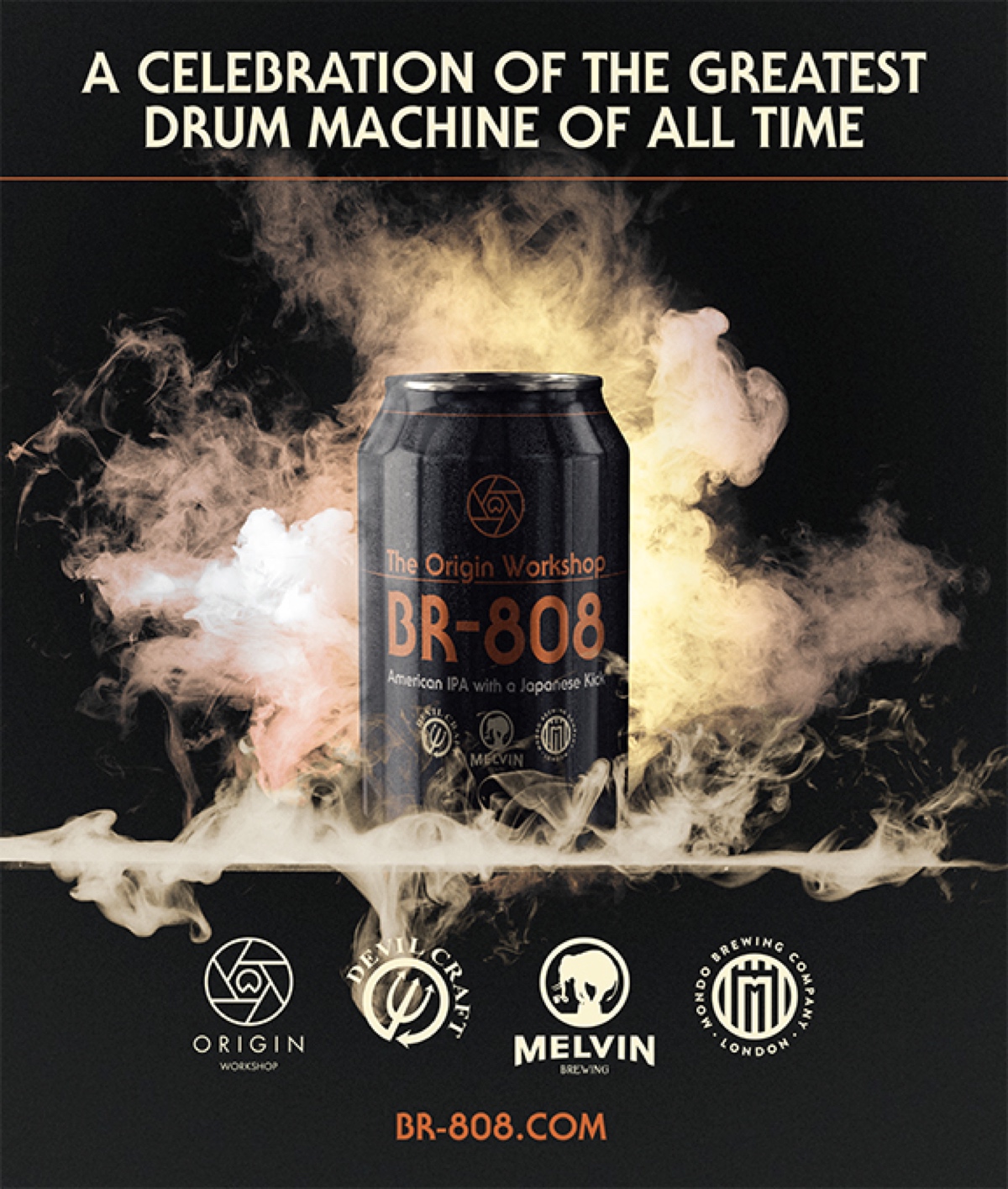 BR-808 is the result of a collaboration between filmmakers Origin Workshop and craft beer specialists Mondo Brewing Company, Devilcraft and Melvin Brewing, and is loosely described as "an American IPA with a Japanese kick". It comes in a black and orange can, naturally.
The 7% beer is said to have tropical and citrus aromas derived from mikan orange peel as well as Citra and Amarillo hops, but the secret ingredient is sub-bass from the 808 itself, which a promo video claims was introduced to the beer at various stages of the process in an attempt to change the beer's molecular structure to "enhance the flavor". Yes, really.
You'd be forgiven for thinking that BR-808 is an elaborate prank (especially as Origin Workshop was responsible for a fake 'original' 808 commercial that went viral on 808 Day a few years ago), but it's available to buy from today. Or, you can buy yourself some real 808 kicks.