The Mexico City-based festival will also feature FACT favorites Aurora Halal, Errorsmith and others.
MUTEK's Mexico City edition, known as MUTEK.MX, will be back for its fifteenth year this winter and has announced its first wave of artists.
The program boasts a host of tantalizing names, including Errorsmith, Visible Cloaks, Smerz, Wolfgang Voigt, Rainforest Spiritual Enslavement, Lanark Artefax, Nathan Fake, Aurora Halal, Amnesia Scanner, Actress, Chino Amobi and Avalon Emerson. Phew.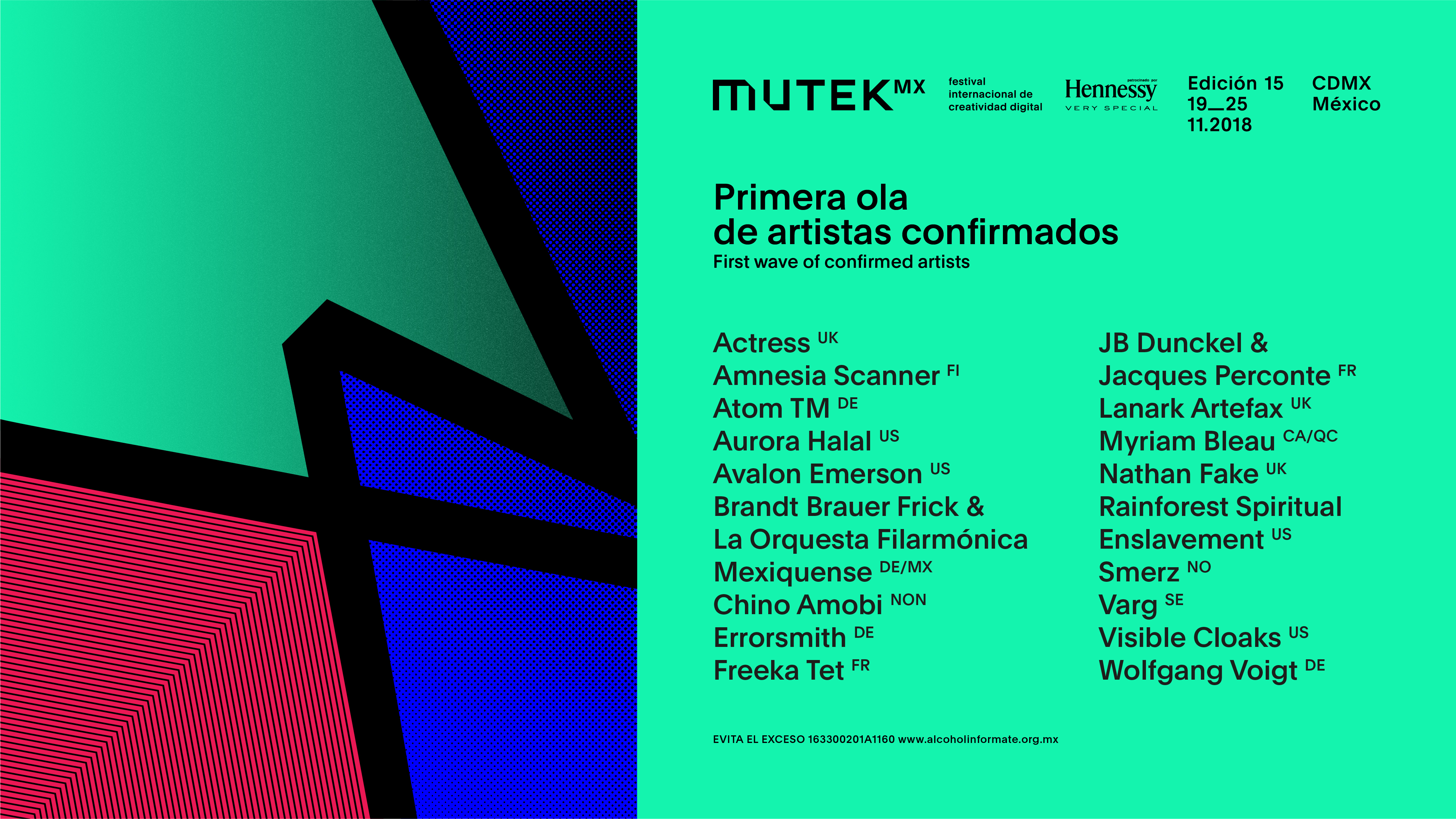 Last year's edition of the festival went ahead despite Mexico City being hit by a devastating earthquake in September. MUTEK.MX was moved to November so staff could assist with relief efforts, and the festival was a success, with performances from Nina Kraviz, Upgrayyed Smurphy, Emptyset, Alva Noto and more.
MUTEK.MX 2018 will take place between November 19-25 and as usual will be presenting a wide-reaching program of digital art and music. For more information and to buy tickets, head to the MUTEK.MX site.
Read next: How Mexico City fought against the odds to stage one of 2017's best festivals